Prices and More Images of the Landmark Beekman Hotel and Condo Conversion Revealed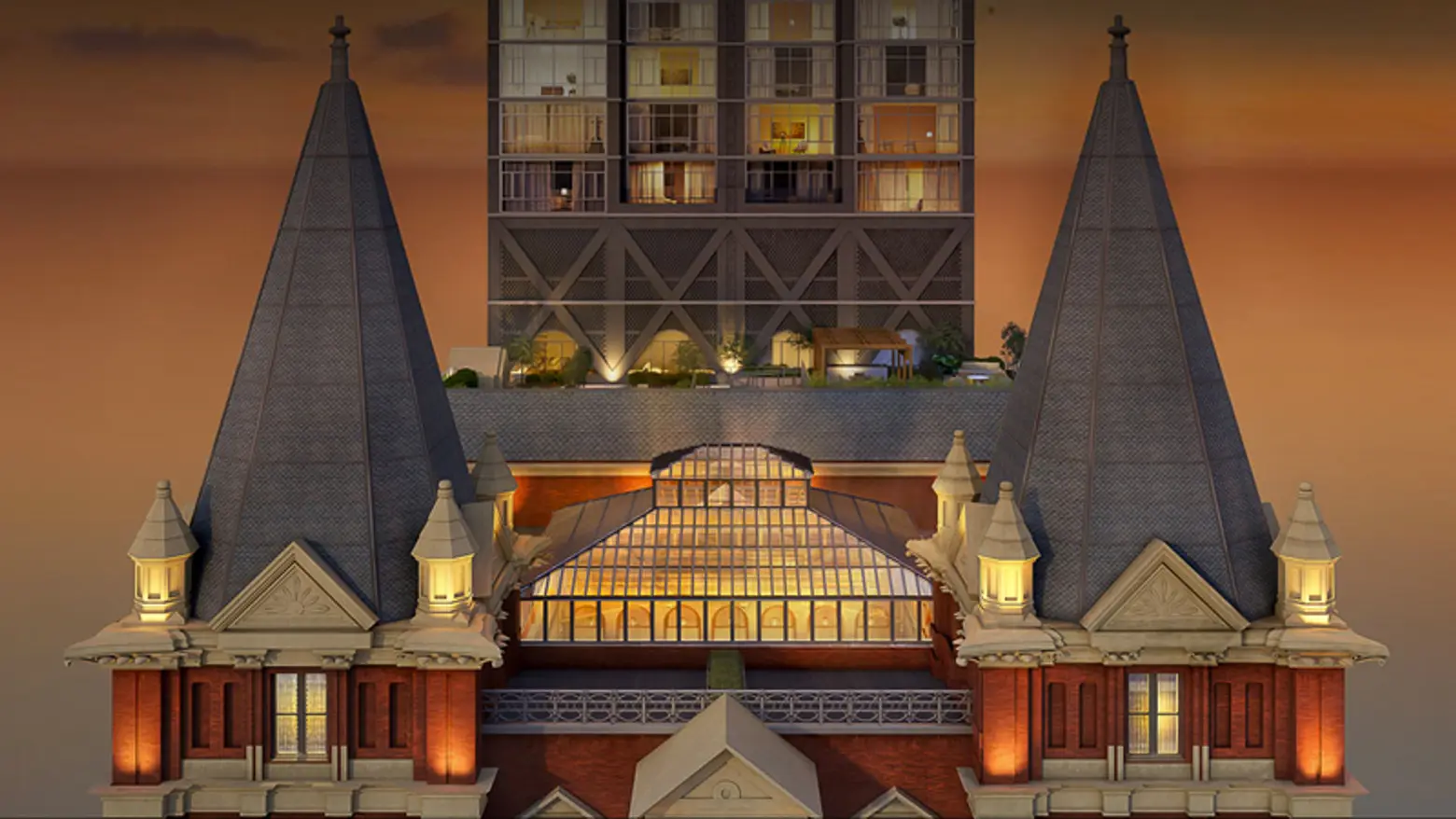 It was announced back in May that the Beekman Hotel would finally being seeing its rebirth as a brand new condo and hotel. Now, not only has pricing for the 68-unit tower been revealed, but we're seeing a few new images of what's in store for the historic structure that has been shuttered for the last 20 years.
As seen in the new renderings, the landmark building will be topped off with a conjoining 51-story condominium tower, creating a 68 residential units designed by Thomas Juul-Hansen. Though fully integrated, residents of the Beekman will have their own private entrance and lobby, located on Nassau Street, and the lower levels of the building will host 287 hotel rooms with a separate access point provided on Beekman Street. All occupants will have access to the hotel's amenities.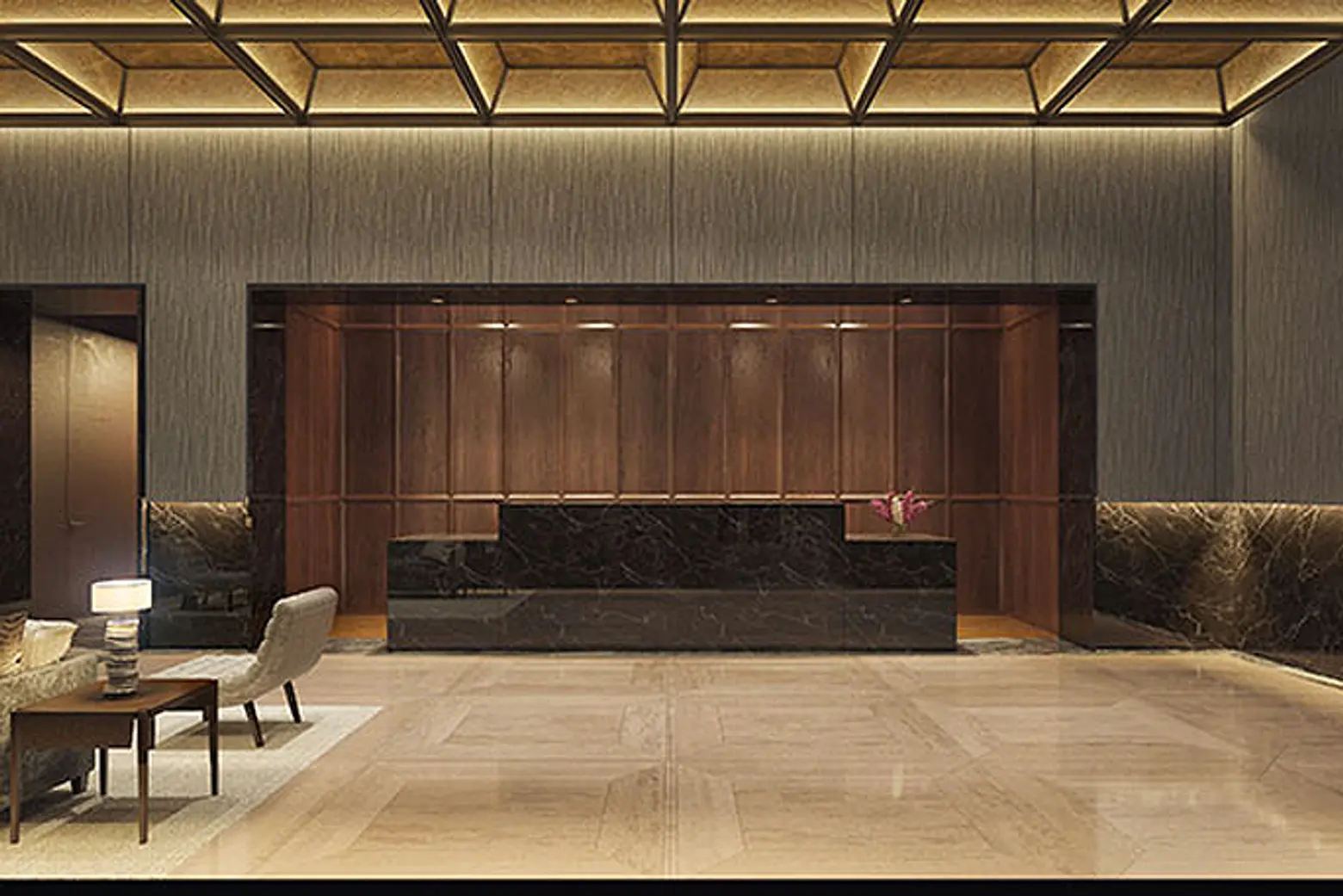 Lobby interiors
Inside, the new development will offer 20 one-bedroom apartments starting at $1.2 million, 38 two-bedrooms from $2.95 million and eight three-bedroom units starting at $3.7 million. The smallest units will measure approximately 700 square feet, and the largest units will be the two full-floor penthouses on the 50th and 51st floors, each 3,550 square feet with 155 square feet of exterior space. Prices for the penthouses have not yet been revealed, but none other than Douglas Elliman's John Gomes and Fredrik Eklund are in charge of marketing the units which will officially hit the market in September.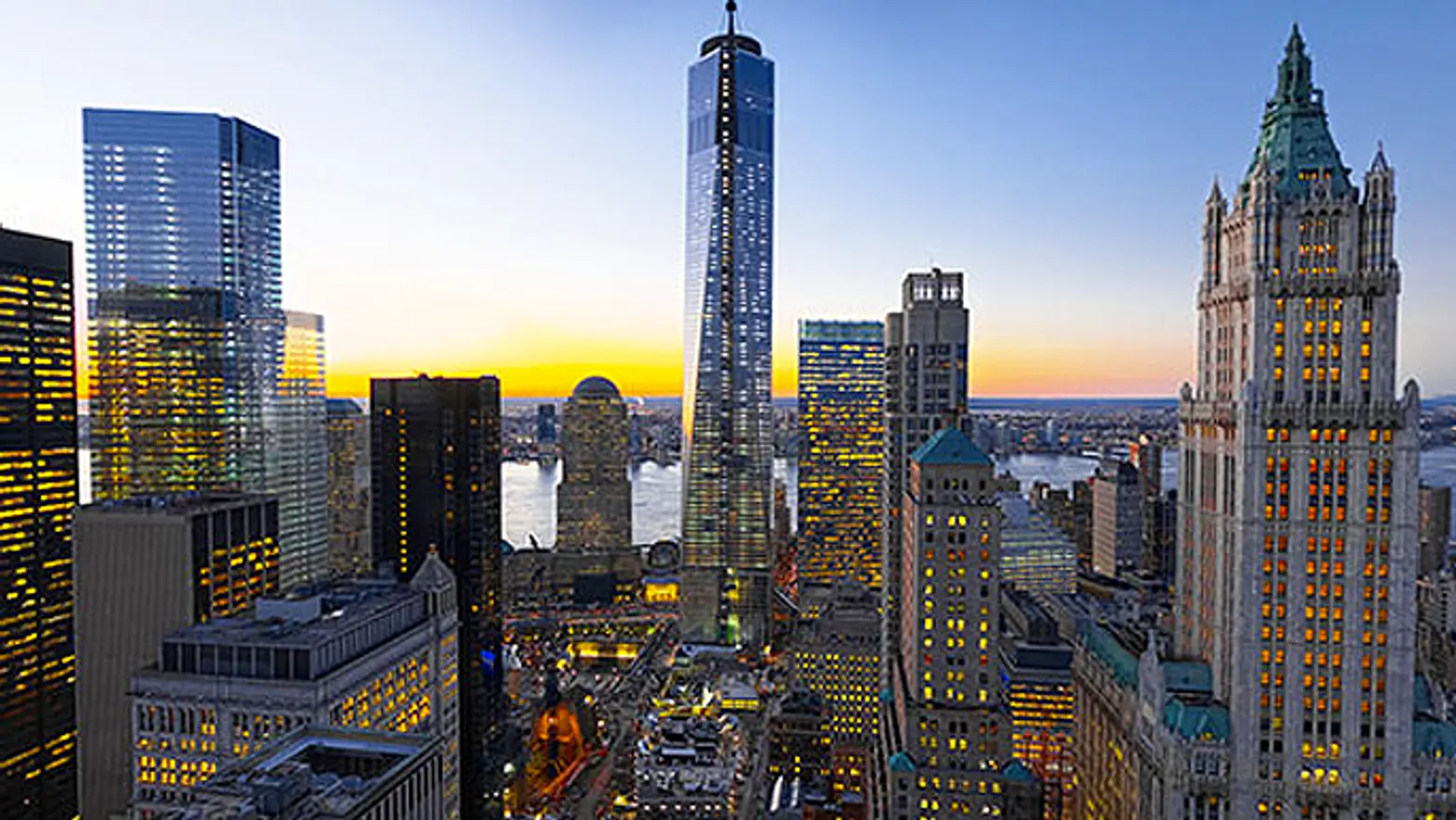 View from the Beekman
Renovation and construction on the building is currently underway, and has so far reached the 10th floor. Thew New York Times previously reported that the $350 million project is expected to be finished in the summer of 2015. GFI is the development company backing the project.
[Via The Real Deal]
Images © GFI Development via The Real Deal and TheBeekman.com