Designs revealed for Phillips auction house's new home in 432 Park Avenue's white cube base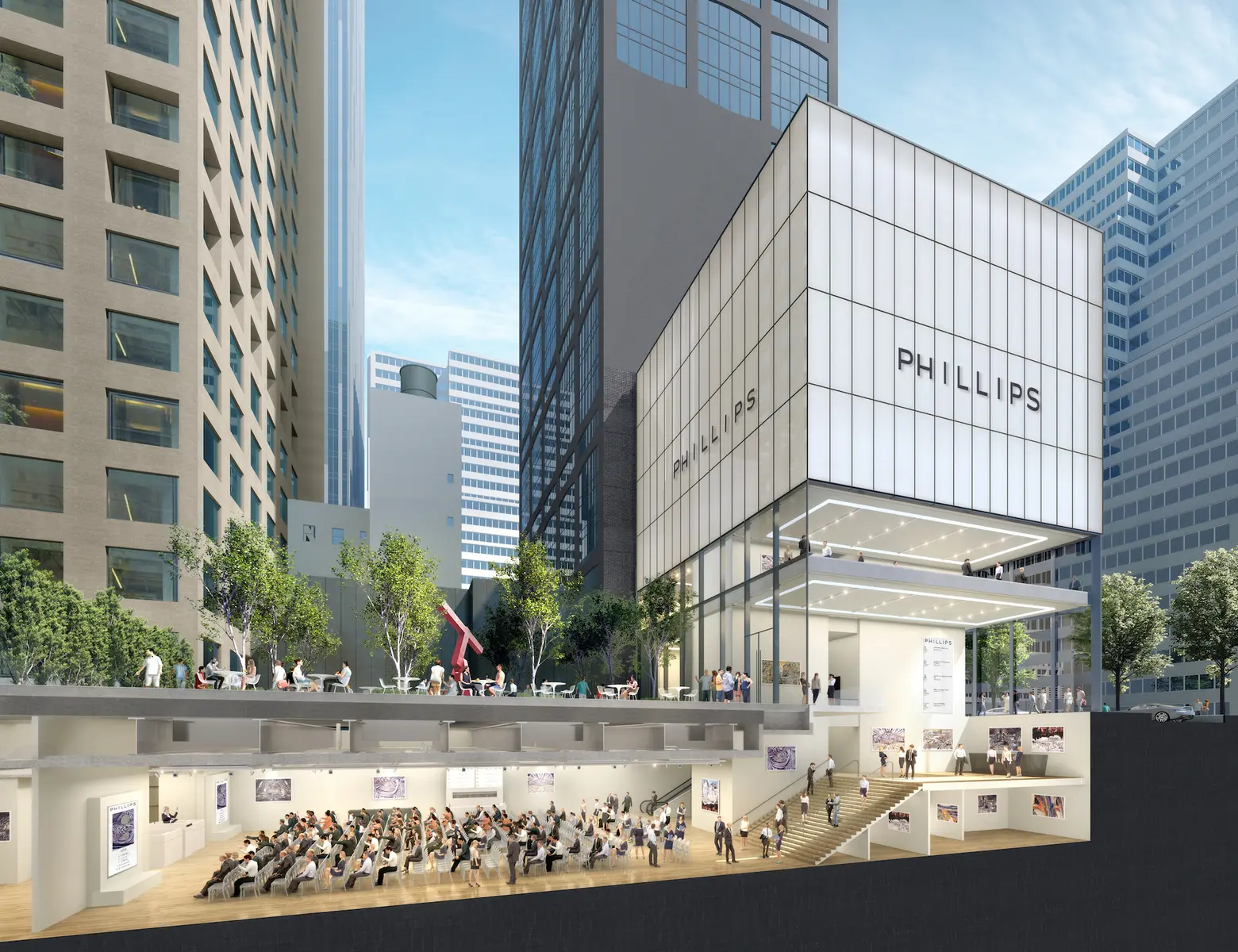 British auction house Phillips will move its headquarters into the white cube base of the supertall at 432 Park Avenue next year. As first reported by the New York Post, architecture firm studioMDA has been tapped to design the 55,000-square-foot auction house and will replace the ground floor the existing space with a sunken mezzanine. The new Billionaires' Row spot will open in the summer of 2020.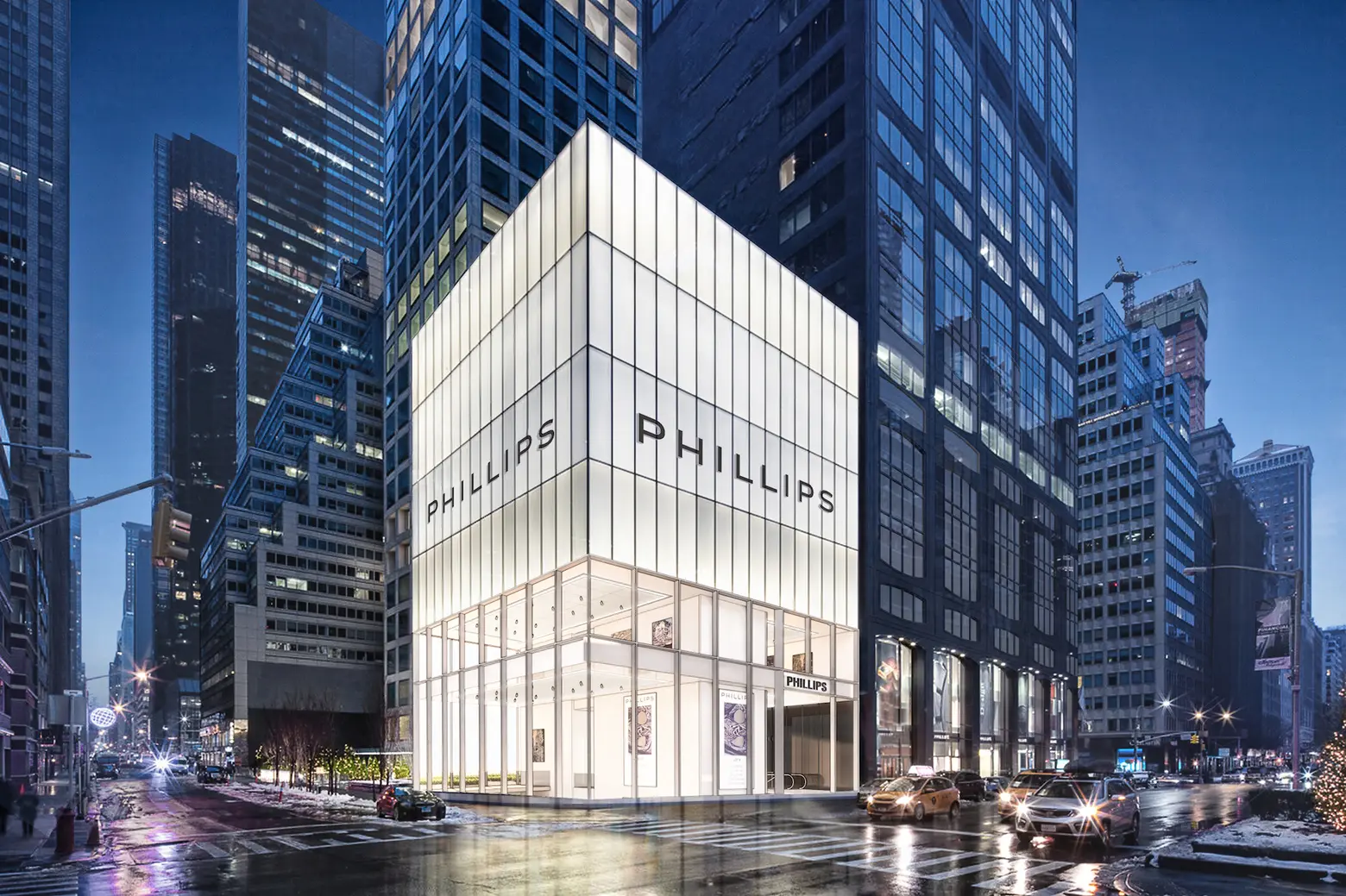 Rendering by studioMDA
The transparent design encourages public engagement and shreds "the classical typology of the 'auction behind closed doors,'" according to the project description from studioMDA. The sunken mezzanine will create sightlines into the auction floor, which will be on this lower level.
The design helps push forward Phillips' effort to be more inviting to the public, especially through new educational programs. According to the architects, the new Phillips headquarters becomes "a hybrid of auction house, gallery, museum, lecture forum, and event venue."
Flexible "zones" in the headquarters allow for closed-off or open space for events or auction activities. Because Phillips offers different programs daily, studioMDA included moveable walls to change both where and how the art is displayed.
"Having worked on numerous cultural spaces, I believe we can create a new kind of auction house with a more exciting relationship to the city to present Phillips' ever-changing exhibitions," Markus Dochantschi of studioMDA, and formerly of Zaha Hadid Architects, said in a statement last year to ARTnews.
Phillips is currently located next door at 450 Park Avenue and plans to add 19,000 square feet on the third floor of 40 East 57th Street, which will connect underground to the new auction area.
[Via NY Post]
RELATED: