Oscar Nunez Injects Minimalist Whimsy Into Kids' Furniture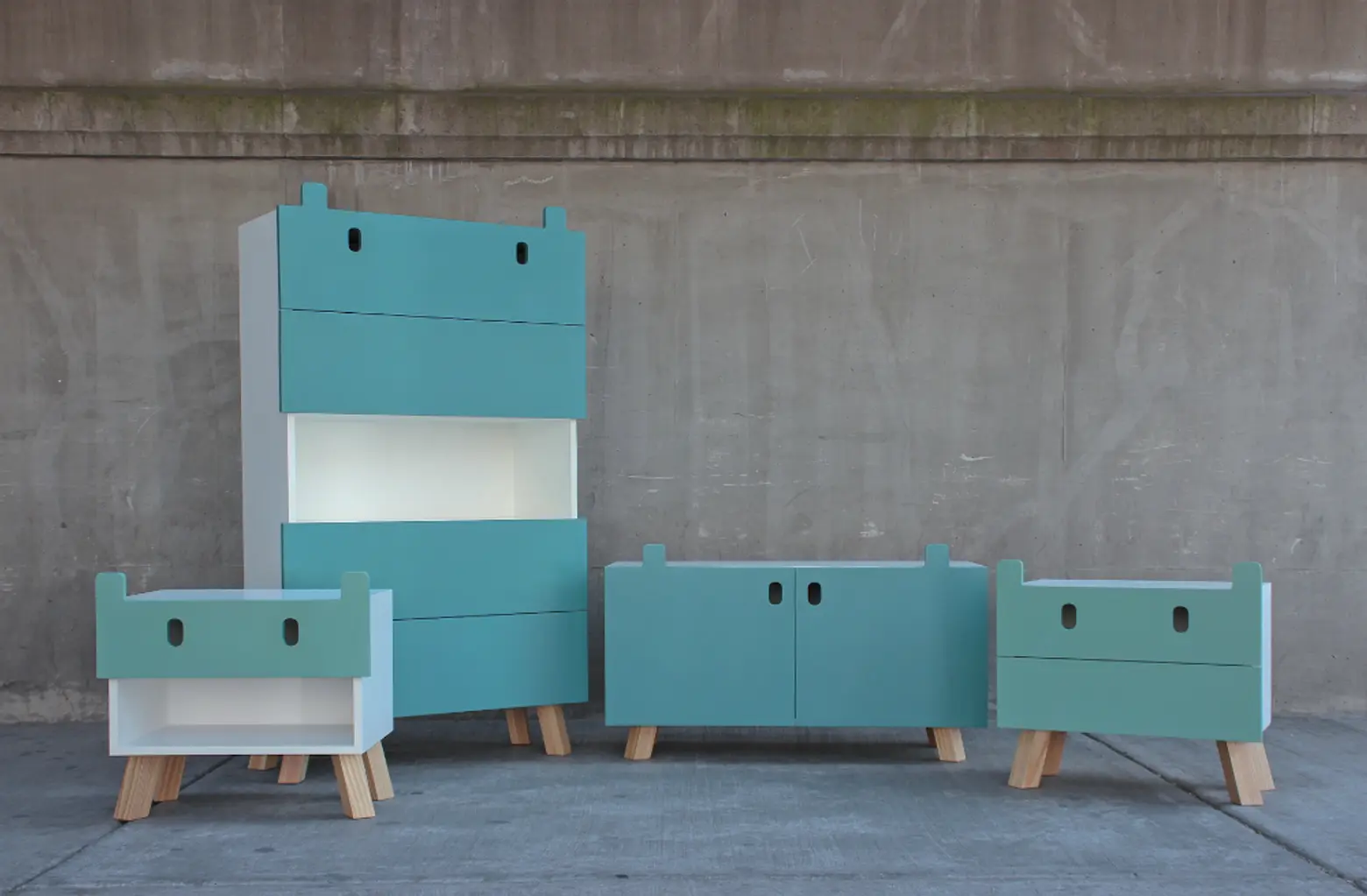 There are plenty of reasons for kids to fear monsters under the bed, but a whimsical collection of dressers may change their minds about the imaginary creatures. While most designers of children's furniture look to animal kingdom for inspiration, Oscar Nunez went in a far more playful route, creating a line of shelves modeled after monsters.
Nunez's Mostros collection is anything but scary — they're meant to bring a bit of fantasy into the home, while also serving as functional storage. The eyes and ears of the sleek, monster-shaped dressers double as pull tabs that make it easy and fun for kids to open and close the drawers and cabinets.
The collection is made from lacquered boards, stands on sturdy ash wood legs and currently consists of a drawer, nightstand and toy chest. Nunez's minimalist approach is so delightful, we wouldn't be surprised if the collection gives adults a serious case of furniture envy.
Check out more of Nunez's work on his website.
Images © Zaruhy Sangochian