Tap-to-pay OMNY system finally comes to the Roosevelt Island Tram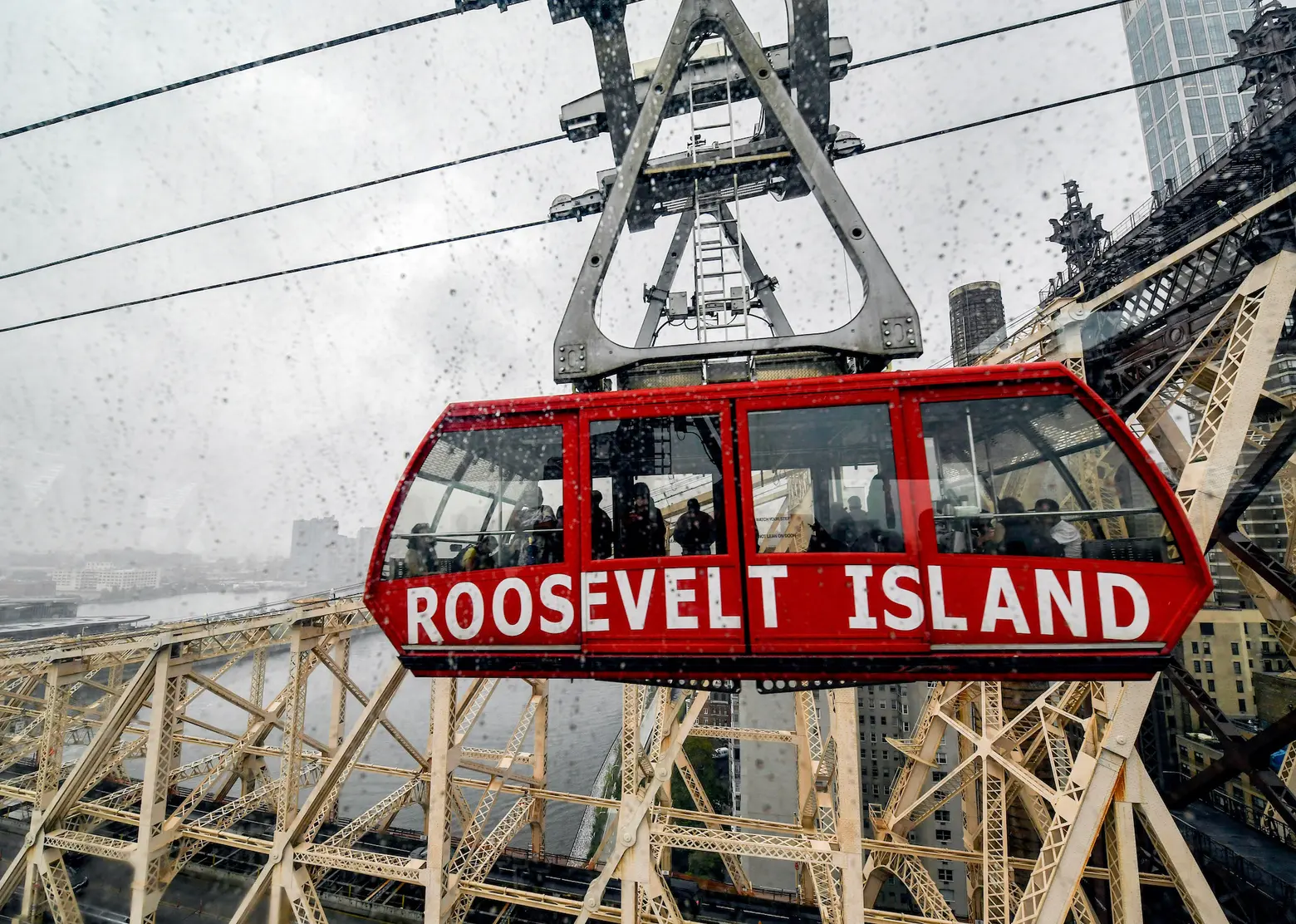 New Yorkers are now able to tap to pay to board the Roosevelt Island Tramway. The Metropolitan Transportation Authority on Thursday announced the tram, which takes riders 250 feet above the East River between Manhattan's east side and Roosevelt Island in just four minutes, is the first non-MTA-operated service to accept OMNY. To pay the fare, riders can now tap their credit cards or mobile devices at the 59th Street and 2nd Avenue tram station in Manhattan and at Tramway Plaza on Roosevelt Island.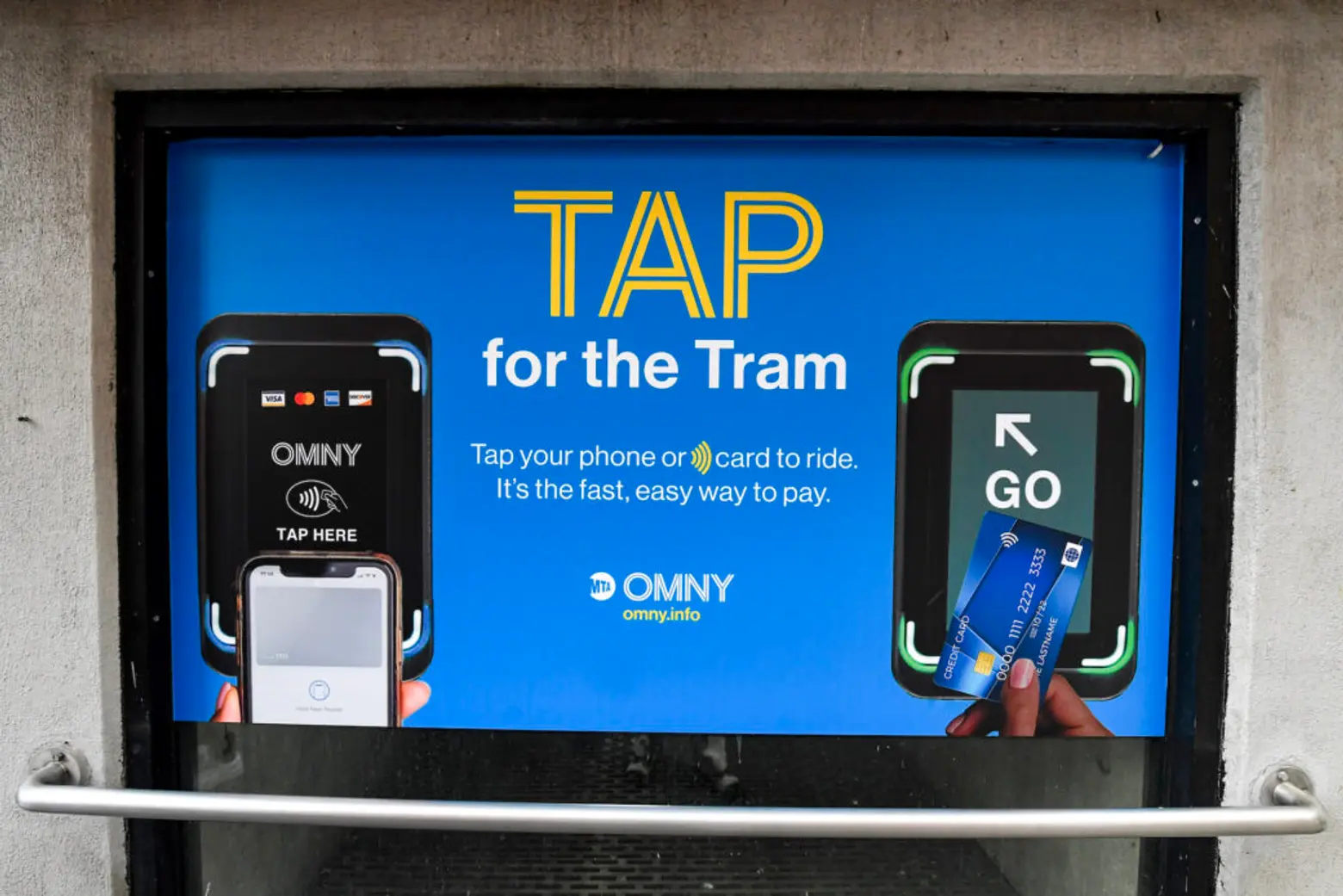 "Tap-and-go is being adopted at warp speed by subway and bus riders, and we need to give that option to everyone who uses any type of transit – both New Yorkers and tourists alike," Janno Lieber, MTA chair and CEO, said. "It's good news that Roosevelt Island tramway customers are now able to take advantage of the fastest, most secure way to pay their fares."
The Roosevelt Island Tramway runs every seven to 15 minutes from 59th Street in Manhattan to Roosevelt Island, from:
Sunday through Thursday from 6 a.m. to 2 a.m.
Friday and Saturday from 6 a.m. to 3:30 a.m.
The tram's tap-and-go rollout comes just before the MTA begins a major track replacement project on the F line between 47th-50th Streets-Rockefeller Center and 36th Street in Queens. Starting on August 28, the F train will not stop at Roosevelt Island during the project, which the MTA said could last through the first quarter of 2024.
The tramway will also participate in OMNY's "best fare" program, a fare-capping system that initiates a seven-day period starting when a commuter uses OMNY to pay a fare. As long as customers use the same payment method, they are charged the standard $2.90 for their first 11 rides, $2.10 for their 12th ride, and every additional ride for the remainder of the seven-day period is free.
Roosevelt Island's tram system is run by the Roosevelt Island Operating Corporation, a government agency that also runs the island's network of free buses and manages its parks, planning, and development, according to AMNY.
OMNY is expected to replace all MetroCard vending machines by the end of the year, as 6sqft previously reported. The MTA has already begun swapping out the 23-year-old machines with OMNY vending machines after finalizing hardware and software testing. OMNY was first introduced to the city's transit system in 2019 during a pilot program.
RELATED: