Ocean Guest House by Stelle Lomont Rouhani Architects Uses Shifted Volumes to Shield from the Elements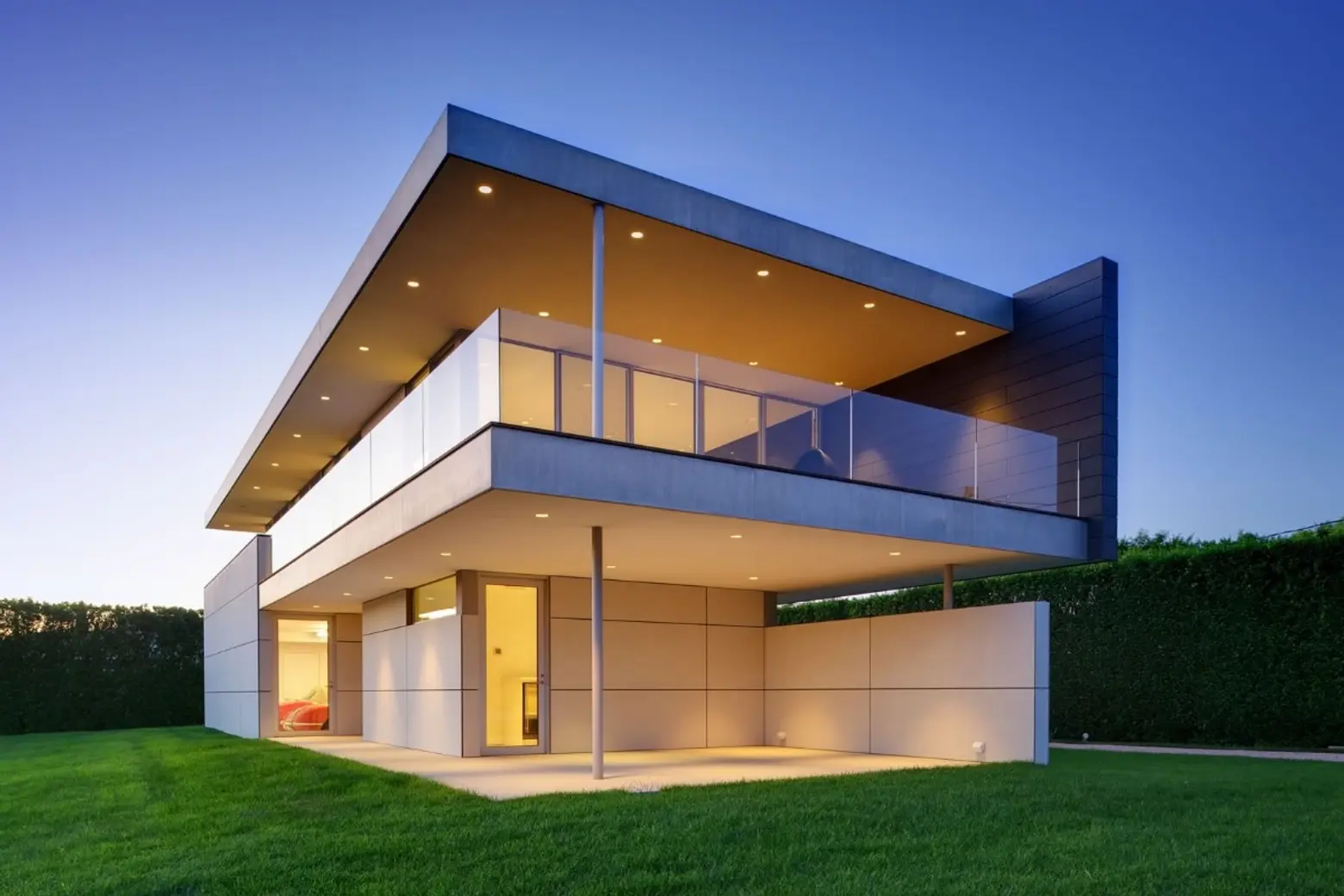 The allure of living ocean side can come with its own set of challenges, including intense direct sunlight, heavy rains, and strong sea breezes. Stelle Lomont Rouhani Architects built their Ocean Guest House with these weather-related qualms in mind, utilizing geometric, shifted volumes to create a functional and visually stunning structure.
Situated on the street side of this ocean-front property, the guest house is a simple, two-story, two-bedroom structure. The apartment resides on the second floor, while a garage and storage/laundry space occupy the ground floor.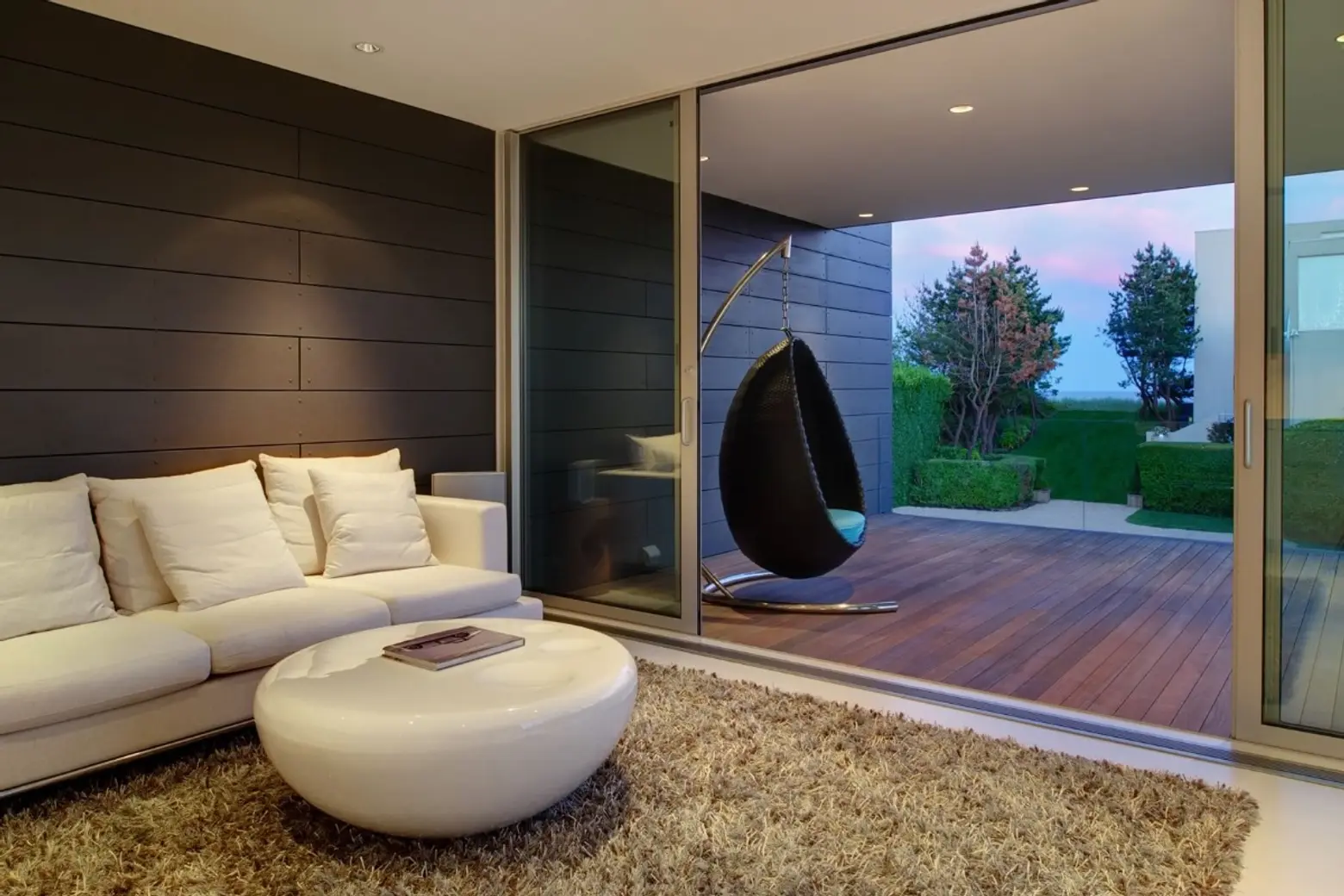 In addition to two bedrooms, the guest house has two baths, a kitchen/sitting area, and a spacious outdoor deck. Reached via a contemporary staircase, the apartment is kept private from the driveway with a solid exterior skin, but opens up on the east side with views of the garden, pool, and ocean. By locating the living spaces on the second floor, Stelle Architects added additional security from possible storms and flooding.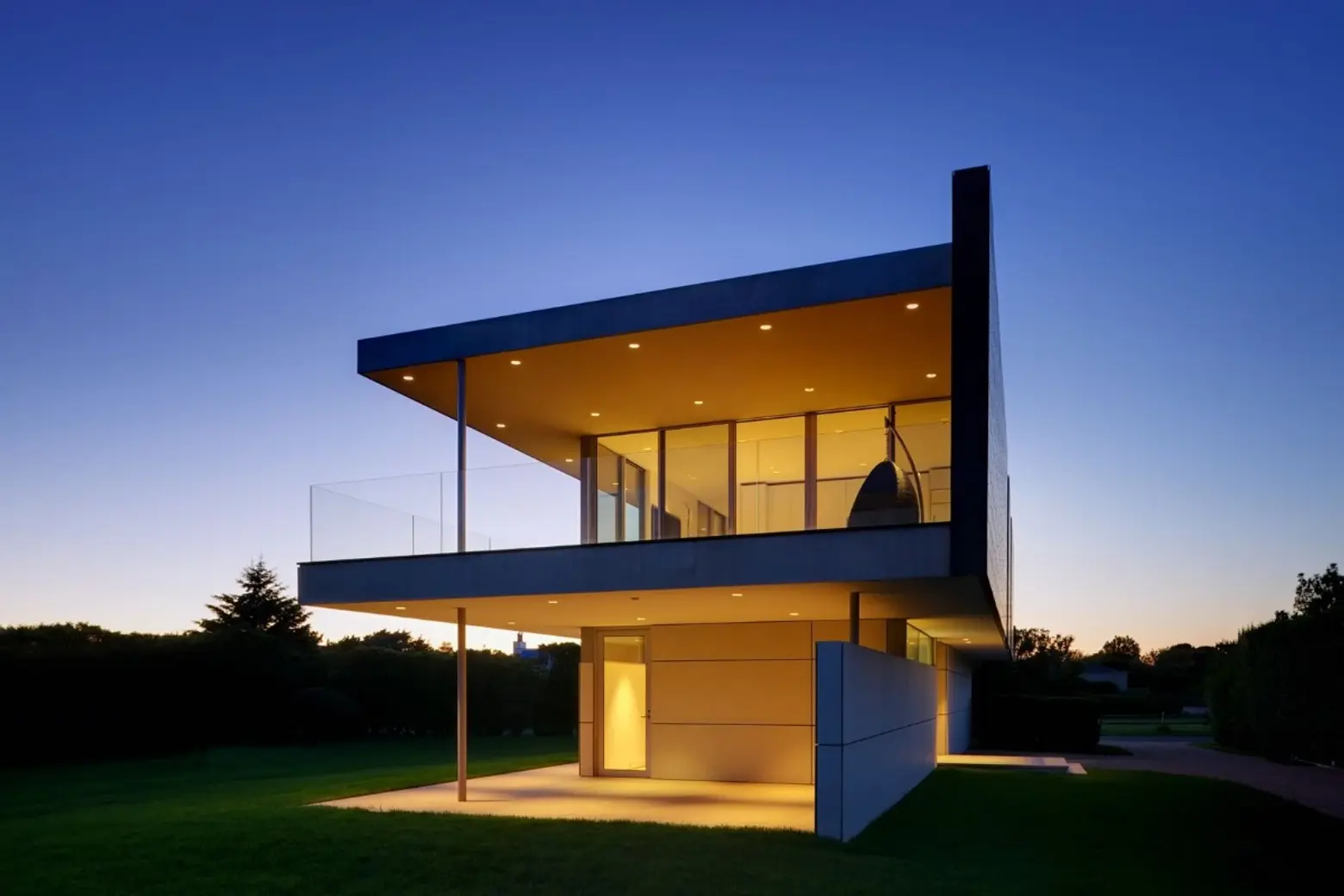 The entire façade is wrapped in fiber cement panels and glazing, which create overhangs and covered terraces to mitigate direct sunlight, as well as act as a rain screen. When designing the guest house, the architect wanted to create a home that would breathe while offering long-term protection from the elements.
Check out more clever and efficient designs from Stelle Lomont Rouhani Architects here.
[Related: Stelle Architects' Bridgehampton Surfside Residence Floats Elegantly Above the Dunes]
Photos © Matthew Carbone for Stelle Lomont Rouhani Architects