NYC's Citywide ferry service officially sets sail today!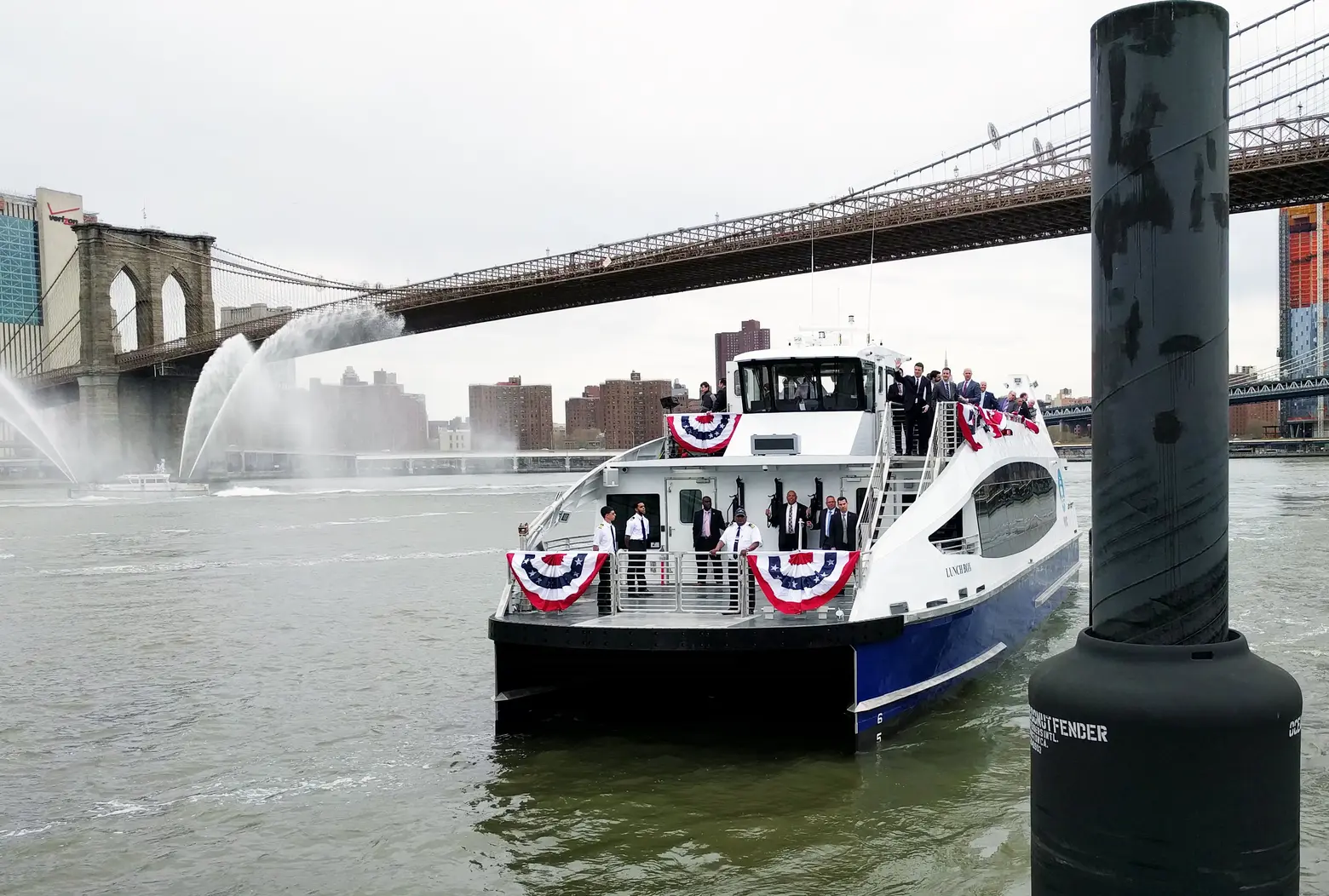 The much-anticipated NYC Ferry service begins today, lessening the commute to Manhattan for many outer borough residents. The first commuter ferry took off from the new Rockaway route at 5:30 a.m. Monday, picked up more passengers at Sunset Park and then arrived in Lower Manhattan in just about one hour. Newly renovated ferries will also launch today on the East River Route, which services Midtown and Financial District communities. On Sunday, Mayor de Blasio held a christening ceremony and took the first ferry ride from the Rockaways to Wall Street.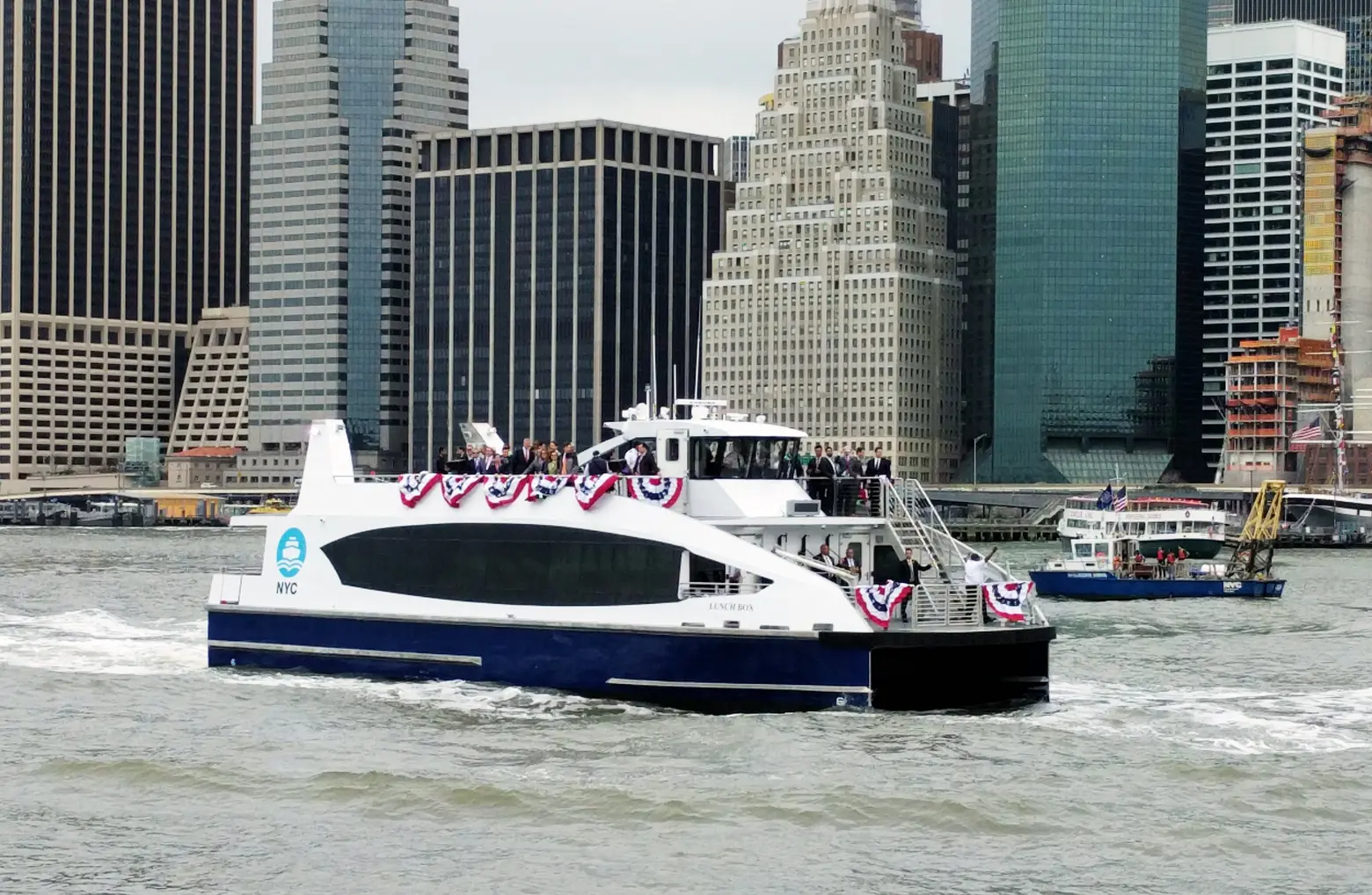 Soon most New Yorkers will be able to experience a waterway commute when service to South Brooklyn launches in June and the Astoria route launches this August. With the early opening of Governors Island this year, the city said it is adding a seasonal stop on the island along the South Brooklyn route. As the Brooklyn Paper reported, the ferry service will come to Governors Island June 3 and will run until October 1. For those departing from DUMBO, the Governor's Island route begins May 6, the weekend after the launch of the East River route.
In total, there will be 21 stops added as a part of the city's initiative to expand ferry service to all boroughs. The Far Rockaway route takes passengers from Beach 108th Street to Wall Street's Pier 11 in just under an hour. The South Brooklyn route includes stops in Bay Ridge, the Brooklyn Army Terminal, Red Hook, Brooklyn Bridge Park, DUMBO and Wall Street. Queens residents can make stops in Astoria, Roosevelt Island, Long Island City, East 34th Street and Wall Street, traveling from point A to point B in just 38 minutes. The city estimates ferry service will hit Soundview and the Lower East Side in the summer of 2018.
The city says the ferry, which costs $2.75 per ride, will make about 4.6 million trips per year across the six routes. Find more information about the NYC Ferry and details about its scheduled routes here.
RELATED: