Mayor de Blasio says Citywide Ferry will add 200+ jobs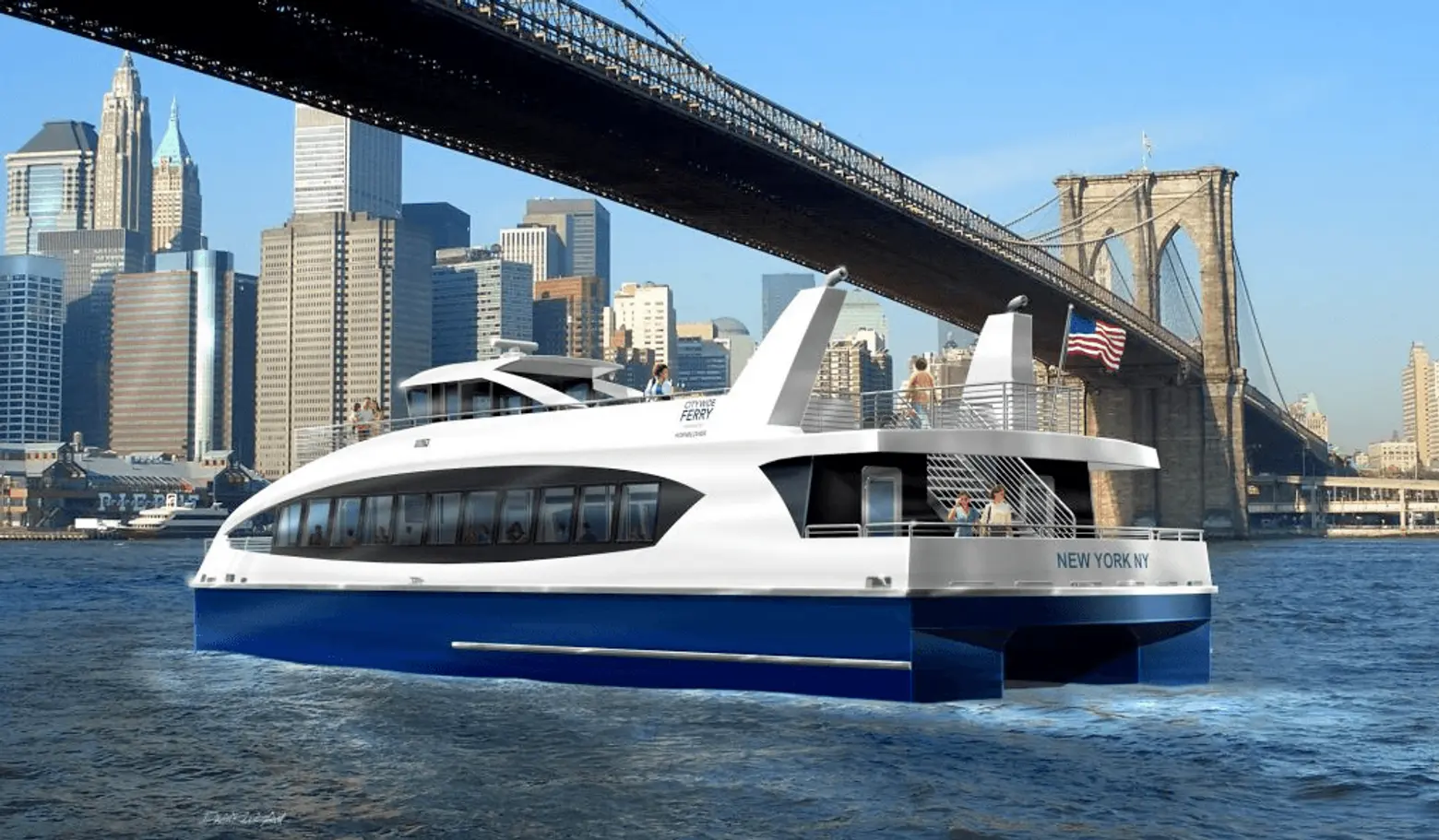 For the first time in 100 years, ferry service will be available to all five boroughs as part of a two-year $325 million initiative by Mayor de Blasio.  As the Wall Street Journal reported, the plan will add at least 200 jobs to the city's economy. Half of these available jobs will pay at least $50,000 per year or more, according to the mayor. The plan for the citywide ferry service, launching this summer, will be managed by the Economic Development Corporation and Hornblower Cruises, who will hire deckhands, captains and other crew members.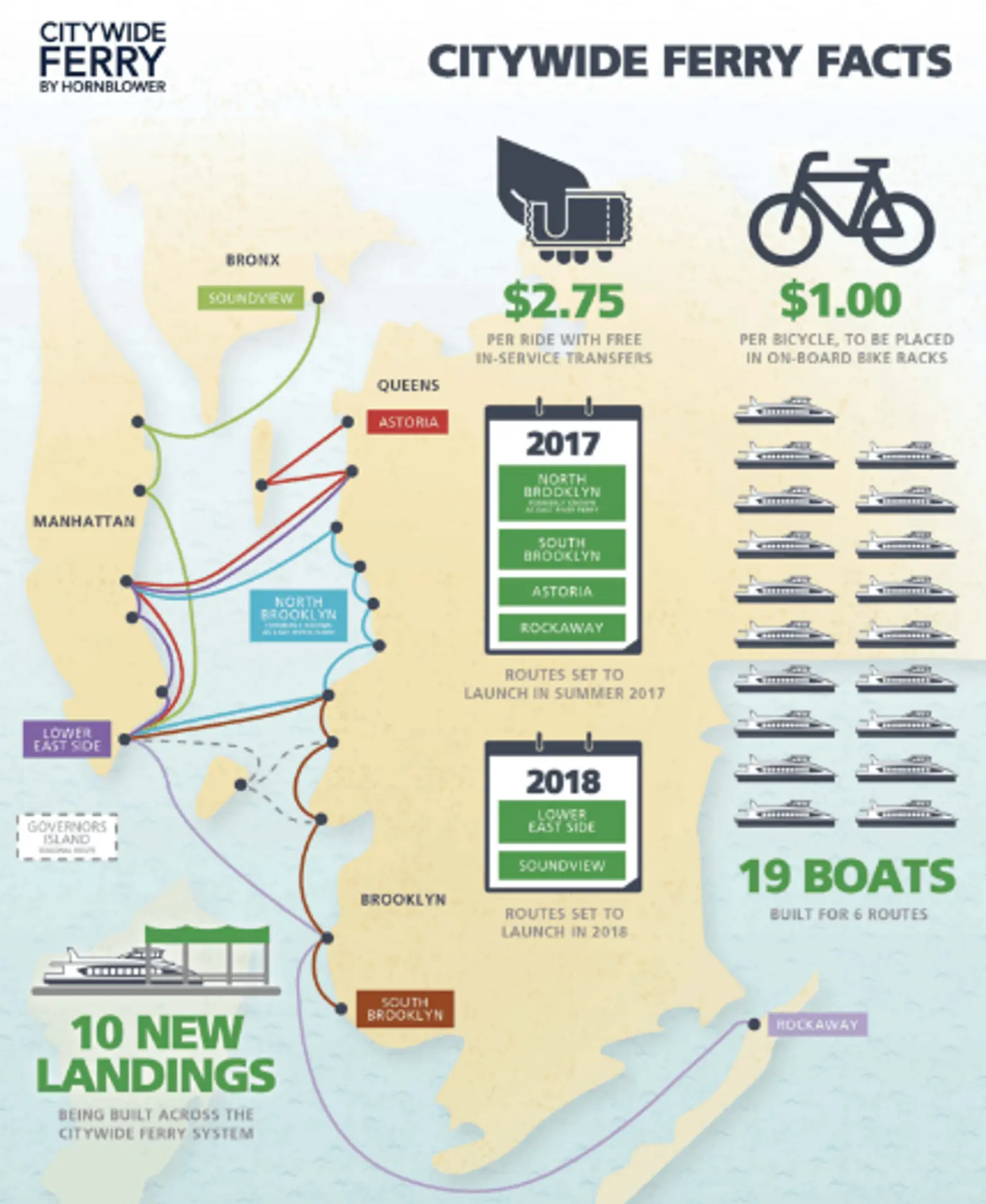 Over a period of two years, six new waterway routes will be constructed, reaching all five boroughs.
Set to begin this summer, the first phase of the ferry expansion will include the Astoria, South Brooklyn and Rockaway routes. Construction is already underway at the Brooklyn Navy Yard for a 56,000-square-foot space that will include enough space for 25 boats, maintenance facilities and the restocking of food and drinks.
Each boat, which will carry 150 passengers, will be equipped with Wifi and sell food and alcohol. The cost of a single ride will remain the same as the subway costs, $2.75. With 20 vessels operating at 21 landings in NYC, the city estimates about 4.6 million trips will be taken per year across the six waterway routes.


An example of one job posting on Citywide Ferry Service's website. 
Currently, 11 full-time jobs are listed on the Citywide Ferry's website, with additional part-time jobs expected to be listed as needed. The service has already hired 50 positions, including its first round of captains, who are currently in training in the Gulf Coast for sea trials.
The exact date of the ferry's summer launch will be announced this April.During a press conference, de Blasio said: "For the price of a subway ride, Citywide Ferry service will connect millions of riders to jobs and homes all along New York City's waterfront."
[Via WSJ]
Related: