NYC trick-or-treat: The best neighborhoods for sweets and scares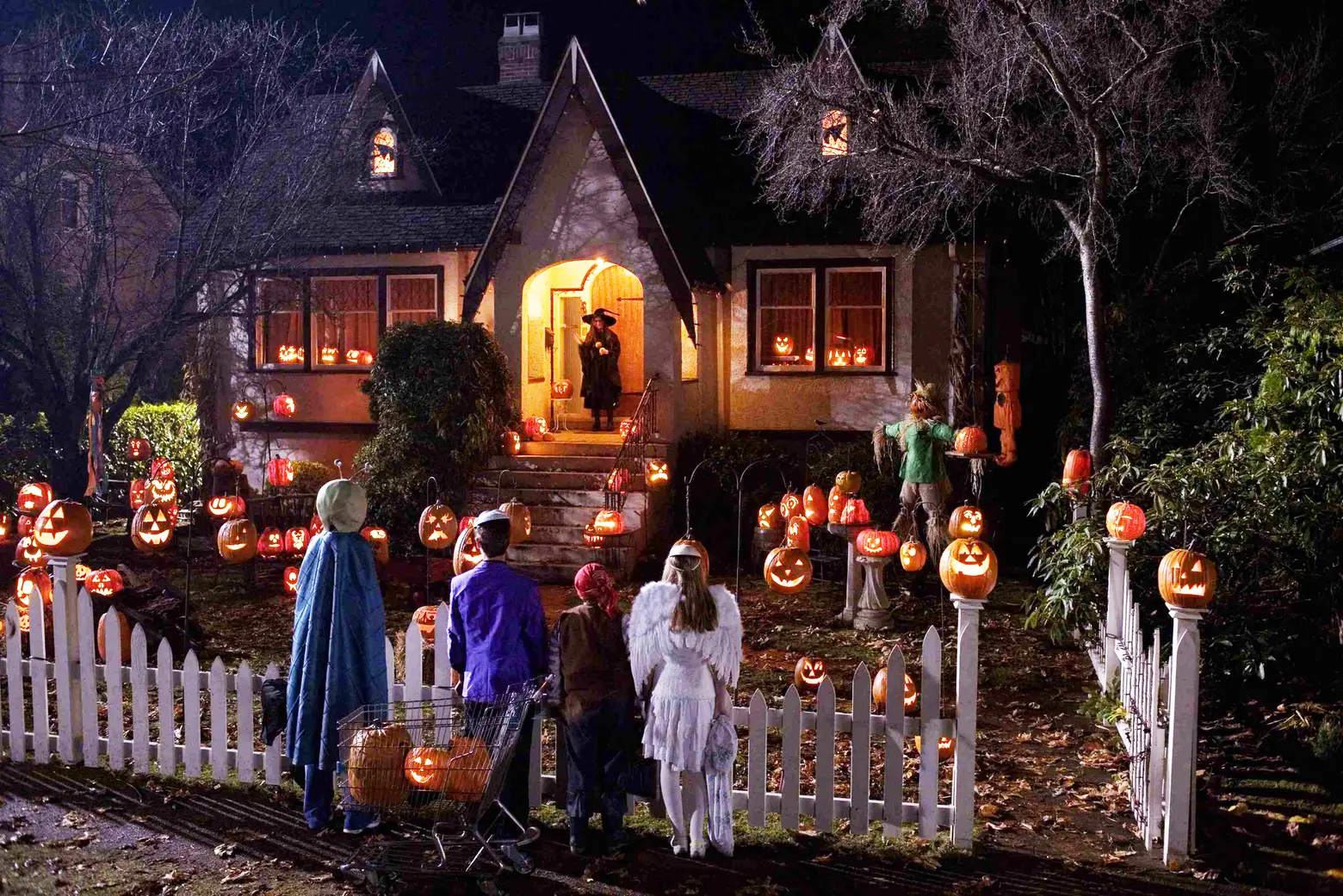 Screen capture of 'Hocus Pocus'
Halloween is a lot like real estate; both the holiday and the industry place a premium on size and neighborhood, it's not unheard of to hear phrases like "tons of it" and "prime location" used to describe trick-or-treating or a new listing, and when it comes down to it, apartment hunters and trick-or-treaters want the same things: the best block, thoughtful exteriors, attention to details, and most importantly, value. Ahead, 6sqft has put together a list of some of the best blocks across the five boroughs to score sweets and scares. Just remember to bring along your broker parent and to count the square feet pieces of candy.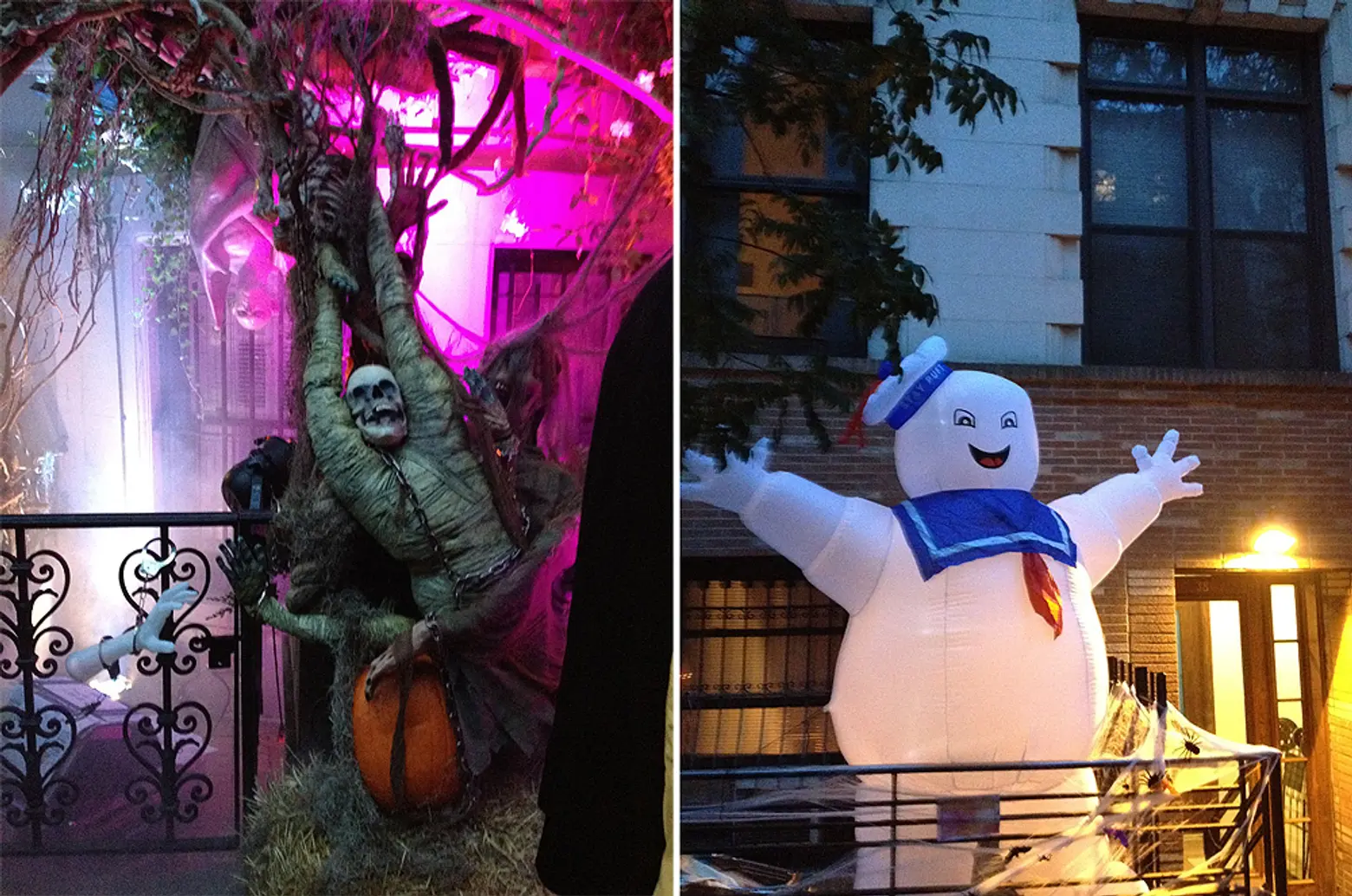 Images by Susan Cohen
Manhattan
Each year, West 69th Street between Broadway and Central Park on the Upper West Side gets decked out and welcomes kids of all ages. Highlights from previous years include an inflated Stay Puft Marshmallow Man (a Halloween essential), fog and smoke, and of course, classics like spiders, zombies, and graveyards. It's worth the trip west and might leave you wanting an apartment on the block to participate next year.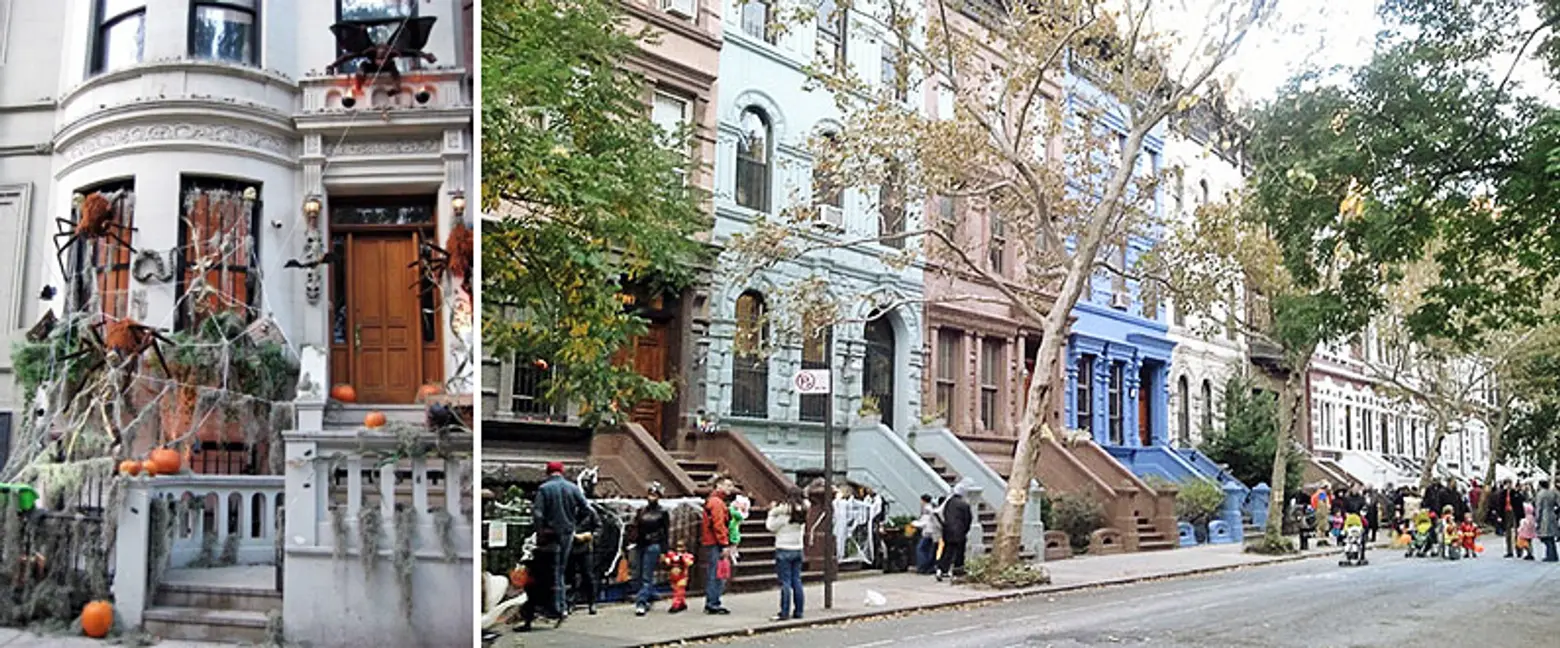 Halloween on West 69th Street. Image courtesy of the West 69th Street block association
Trick-or-treating on the Upper East Side means heading right between Park and Lexington Avenues. 78th between Park and Lexington and 94th between Park and Lexington are rumored to yield the most bang when compared to neighboring blocks.
On the other end of Manhattan, a downtown source tells us 21st and 22nd streets between Ninth and Tenth Avenue are wonderful. With the number of family-filled townhouses in Chelsea, we have no doubt these are busy, fun streets.
↓↓↓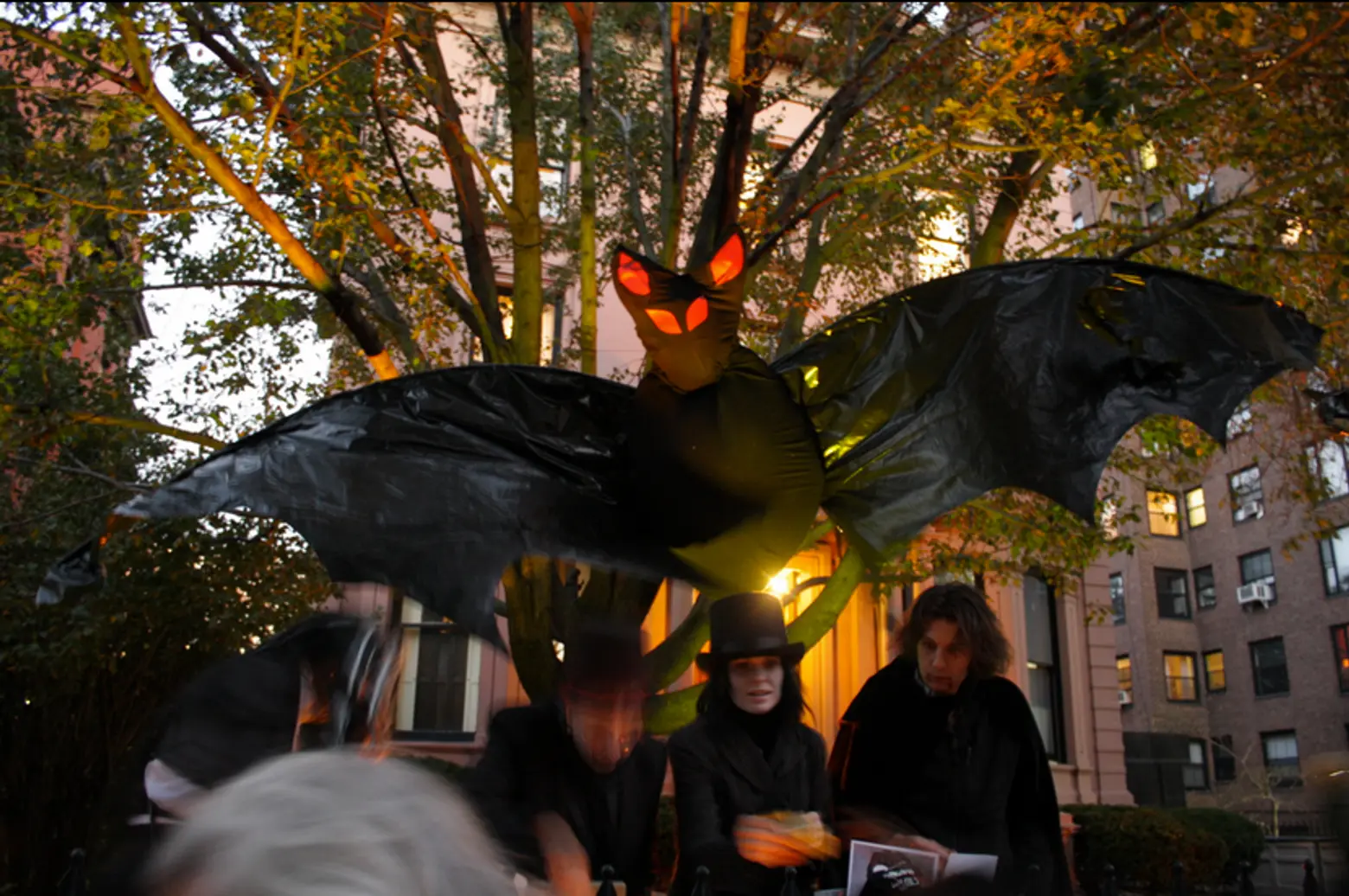 Image by Kate on Clinton
Brooklyn

Clinton Hill Children's Annual Halloween Walk is a long-standing neighborhood tradition. Ghosts, goblins, and witches are given maps to guide them through a collection of grand and historic homes known for their decorations and generous candy distribution. One longtime resident even hosts performances throughout the night.
Other Brooklyn highlights include Halsey Street, Jefferson and Putnam Avenues between Tompkins and Throop Avenues in Bed-Stuy, and Garden Place and Grace Court Alley in Brooklyn Heights.
↓↓↓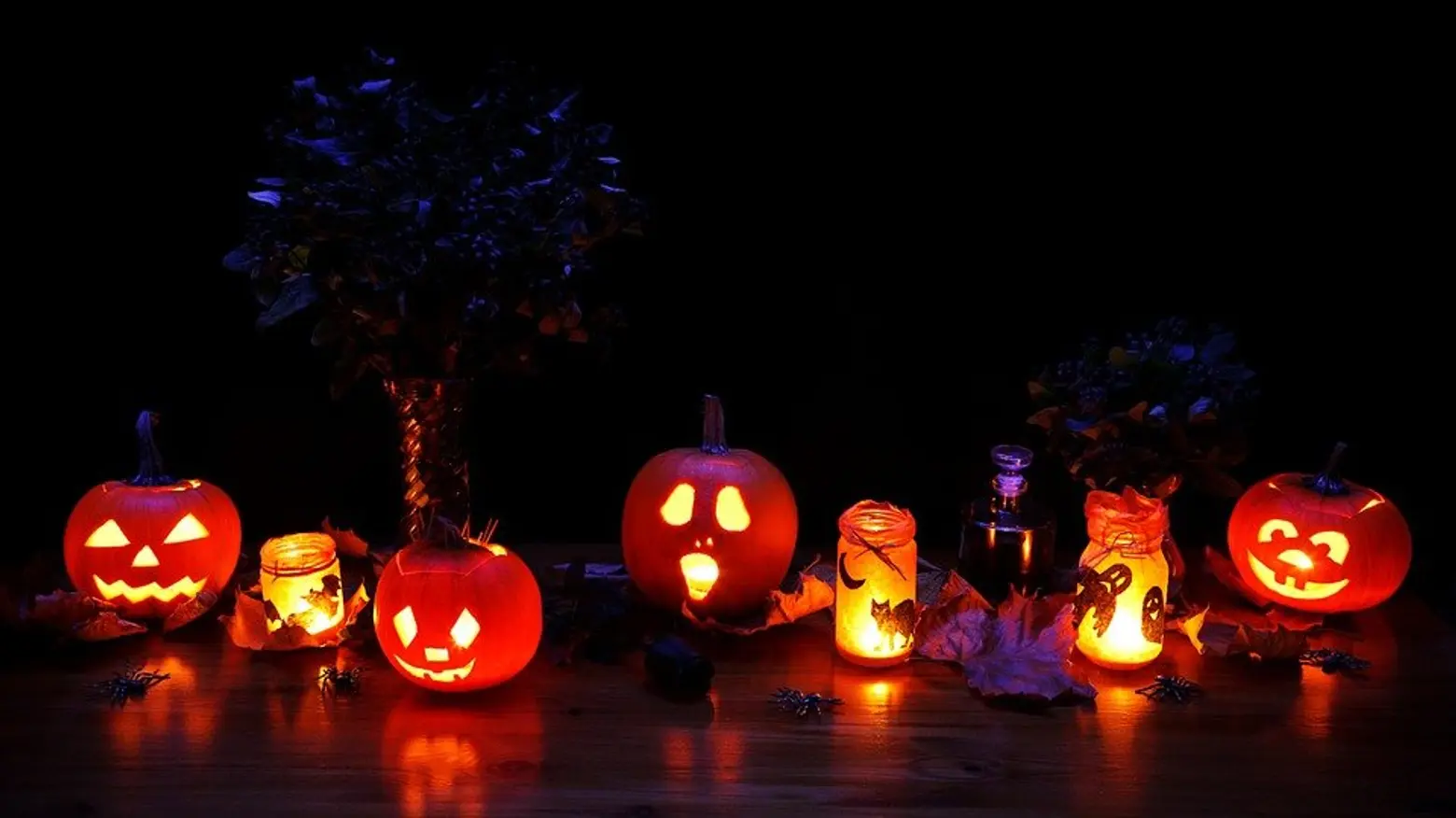 Image via Pixbay
Queens
Our Halloween tipsters in Queens recommend getting dressed up and trick-or-treating through Forest Hills Gardens along Greenway North and Greenway South. The neighborhood is known for its large and beautiful homes and incredible decorations.
Queens Mama also points out a few other the top spots in the borough including Flushing on 166th Street between 45 and 46th Avenues, and Kew Gardens where a number of apartment buildings host trick-or-treating. For the latter, look for buildings numbered 33-83 on Austin Street and those near Hillside Avenue.
For those in the southern section of Queens, head to Howard Beach. We don't have specifics on streets, but we're told the neighborhood is quite popular.
↓↓↓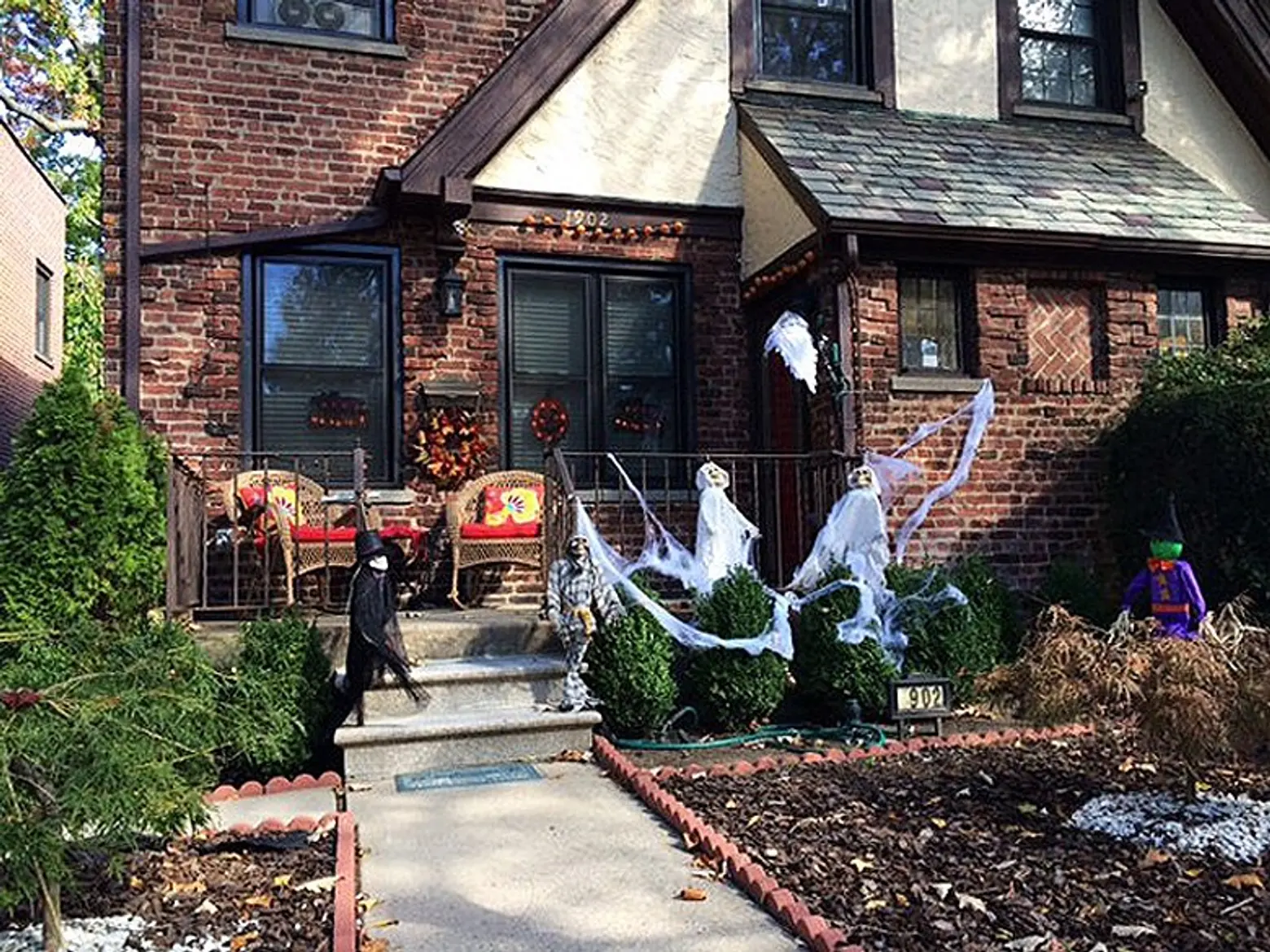 Image via Stephanie Hoina
The Bronx
Tenbroeck Avenue in the Morris Park section of the Bronx is a go-to destination for families in the borough. As local resident Stephanie Hoina tells us:
"Tudor-style homes decorated with spooky graveyards, friendly pumpkins, and terrifying monsters all add to the allure, making this bucolic street a must-visit Halloween destination for young and old alike. Which is why year after year, even after purchasing hundreds of dollars worth of candy in advance, many of the residents still find themselves making mad dashes to the local CVS to keep up with the ever-growing rush of trick-or-treaters arriving at their door throughout the day and night."
City Island was mentioned on several "best of" Halloween lists so there is no doubt this is hotspot. This island in the Bronx kicks off festivities with a parade down on Hawkins Park, followed by trick-or-treating that goes from one front porch to the next.
↓↓↓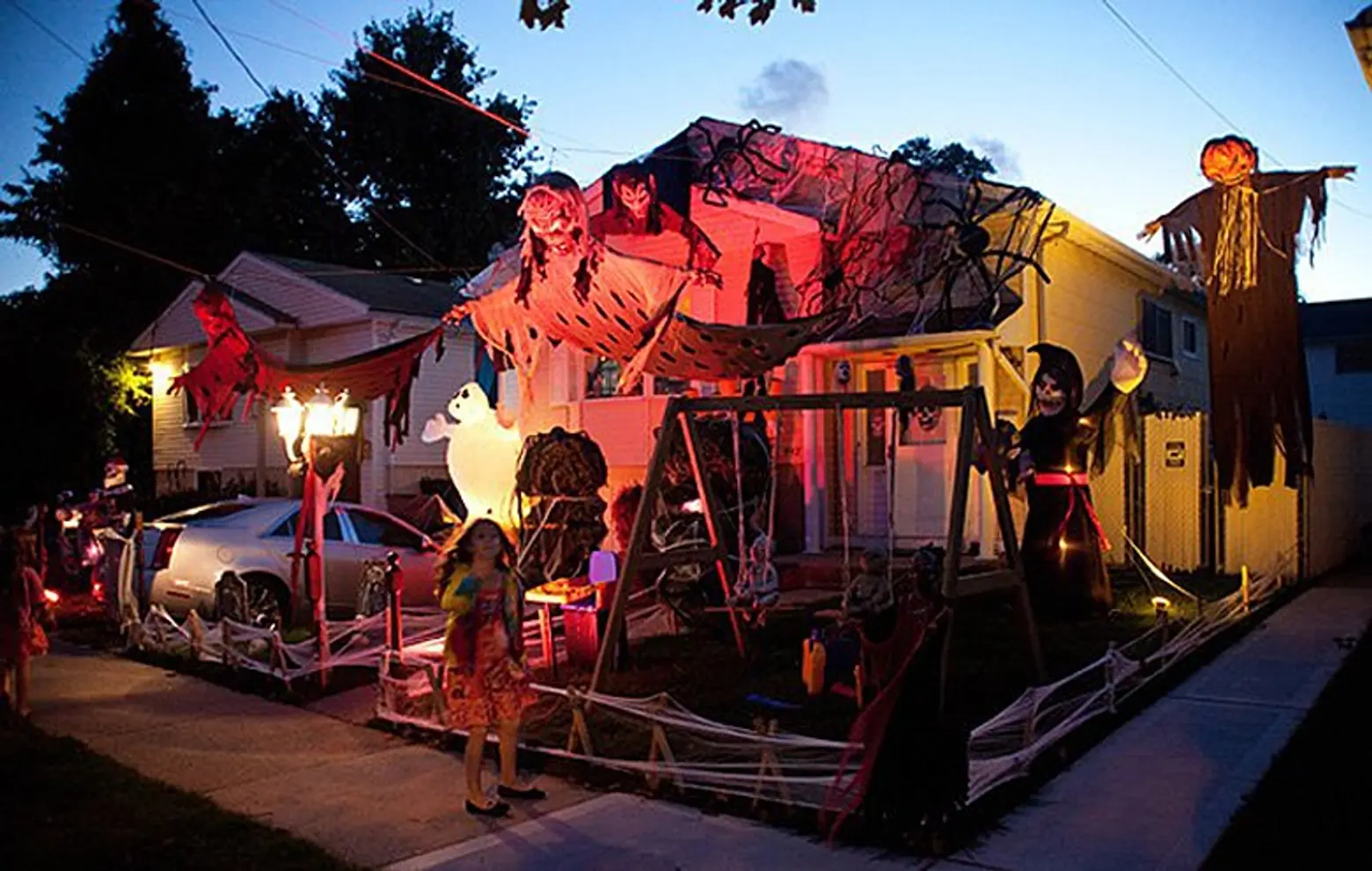 Image by Total City Girl
Staten Island
For trick-or-treating on Staten Island, head to the North Shore. Residents of Morrison Avenue between Broadway and Bement Avenue take Halloween very seriously, decking their homes out in all sorts of spooky decor and even creating soundtracks for trick-or-treaters as they roam the neighborhood. For kids looking for a good scare, or a bit of theatre, there is plenty of it here—residents are known to dress up in scary costumes and entertain the kids. But more importantly, this neighborhood is quite generous with candy distribution.
If you end up heading to the South Shore, Chesterton Avenue is a great location with lots of young families.

***
Whether you'll be trick-or-treating in Clinton Hill, the Upper East Side or on Staten Island, remember to be safe and have a good time. And of course, report back to us on size and location for a future listing!
RELATED: