NYC Restaurant Week returns with indoor dining, 530 restaurants, and five weeks of specials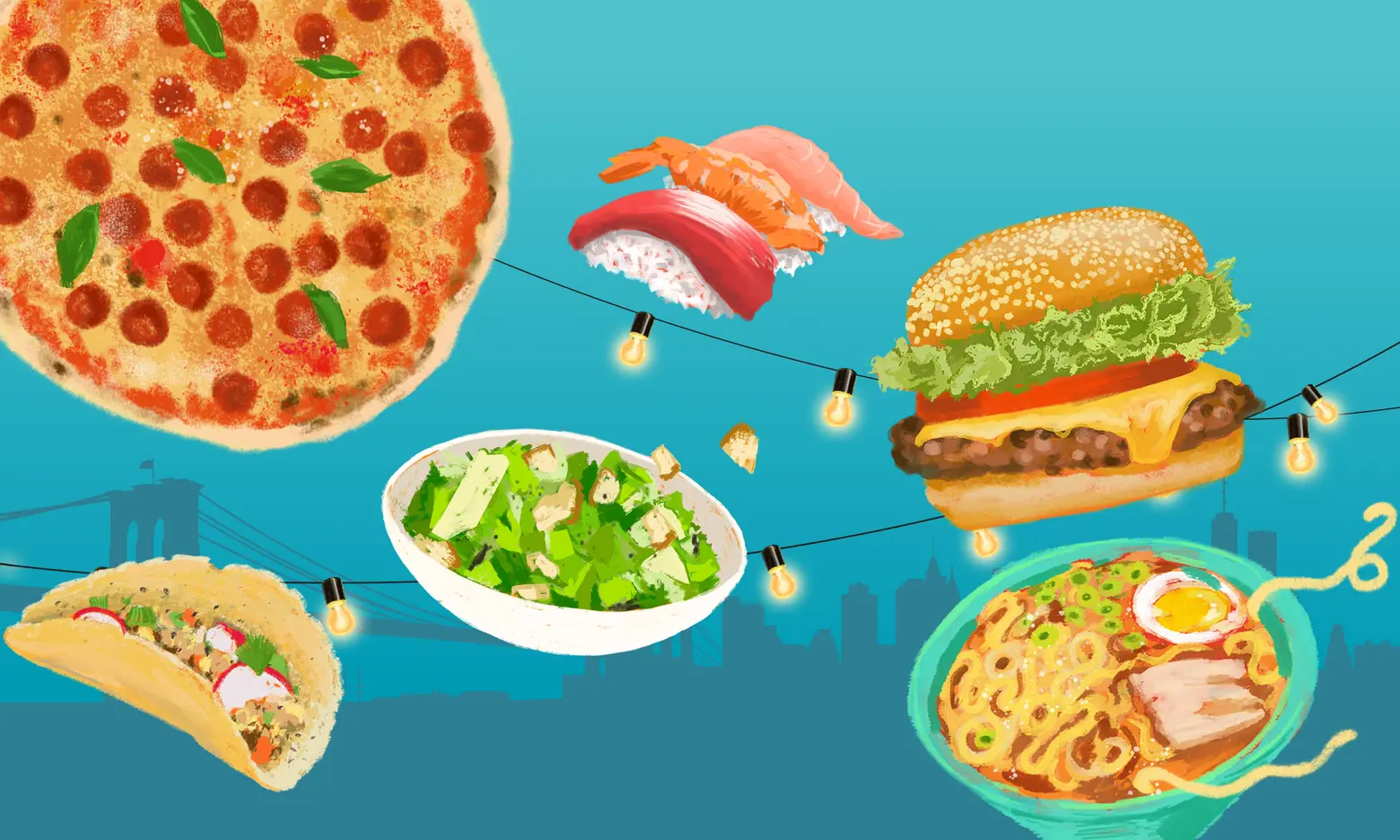 Since 1992, New York City Restaurant Week has given New Yorkers the chance to dine at their dream restaurants with discounted, pre-fixe menus. The event usually happens once in the summer and once in the winter, but in 2020, it only returned in January, reborn as NYC Restaurant Week To Go, which offered the deal for takeout, delivery, or outdoor dining only. Now it's back for indoor dining, too, and is extending the fun for five weeks, with nearly 530 restaurants participating. From July 19 through August 22, enjoy $21 or $39 lunches or dinners, as well as $125 signature meals at select restaurants.
The city's tourism agency NYC & Company announced the news about Restaurant Week today. President and CEO Fred Dixon said the event is "taking on new resonance as a celebration of the City's remarkable and resilient culinary community, and an opportunity to bring friends and family back together in support."
The news comes just a week after Governor Cuomo signed legislation extending the state's outdoor dining program–which allows restaurants to utilize municipal spaces like sidewalks and streets for seating–for another year. In the city, the popular "Open Streets" initiative was already made permanent and expanded by Mayor de Blasio to include an "Open Boulevards" program that adds "multiple blocks in a row filled with restaurants, performances, and community activities."
Participating restaurants can opt to participate for as many weeks as they'd like and can also offer the promotion for delivery and takeout. Lunches, brunches, and dinners will be available for $21 (inclusive of one entrée and at least one side) or $39 (inclusive of one entrée and at least one side), dependent on individual restaurant price points. The new Signature Dining Experience features three or more courses and exclusive enhancements for $125.
Restaurants in more than 75 neighborhoods across the five boroughs are participating and offering diners more than 40 different cuisines. Options range from neighborhood favorites like Veselka and Neir's Tavern to trendy spots like Wayan and Adda. You can search by cuisine, neighborhood, or amenities (outdoor dining, indoor dining, delivery, or takeout).
In addition, event sponsor Mastercard is letting cardholders preregister to receive an exclusive $10 statement credit on each transaction of $39 or more while dining on-site (for up to five transactions totaling a $50 rebate).
Search for restaurants and make reservations here >>
RELATED: