NYC (kind of) enters phase 4 today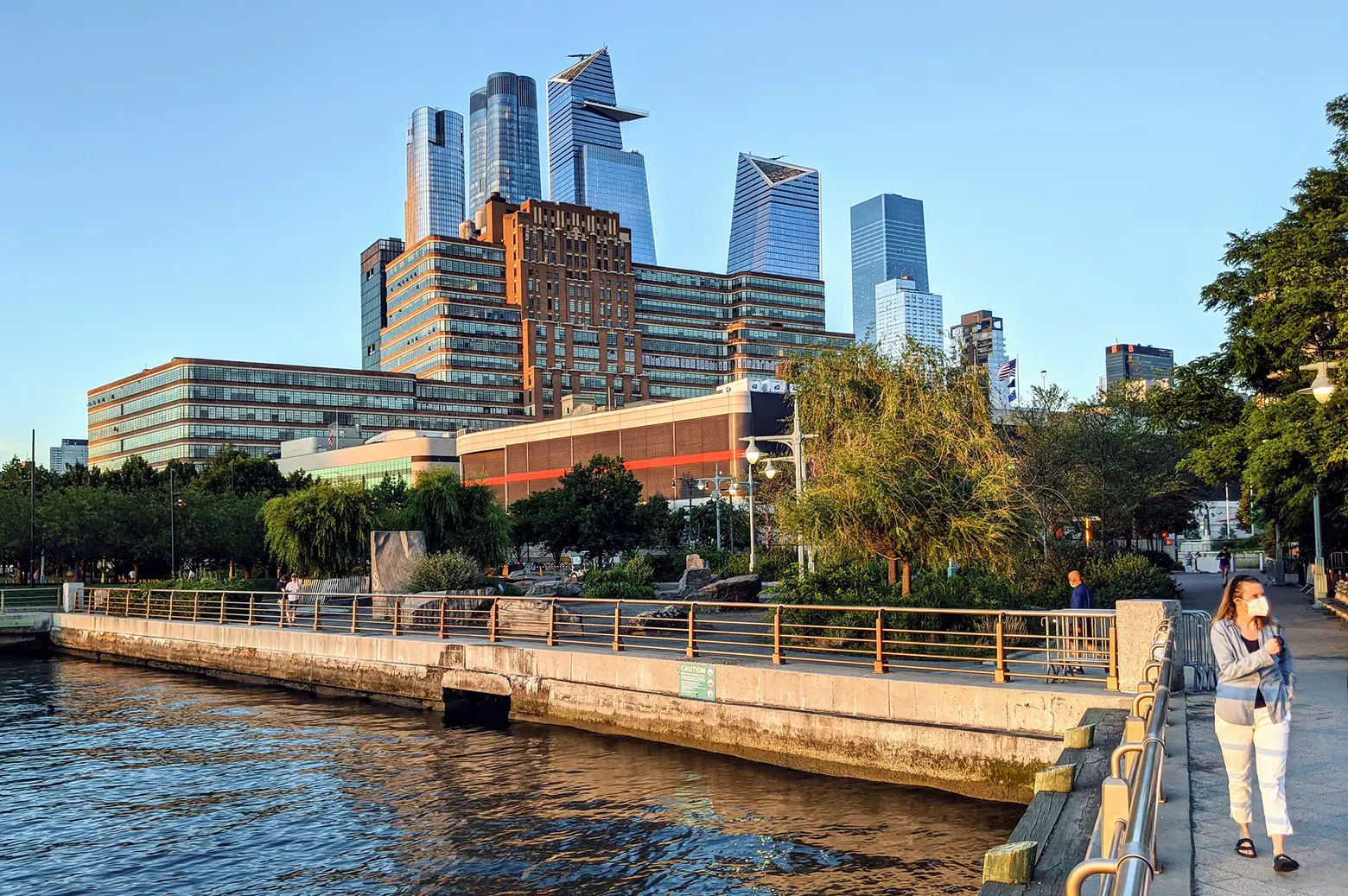 Governor Cuomo cleared NYC to enter the fourth and final phase of reopening on Monday, July 20. But just like with phase three, the city's reopening looks a bit different than the rest of the state. No additional indoor venues like malls and cultural institutions can reopen yet, and there's still no date for indoor dining. The governor also doubled down on bars and restaurants violating social distancing and face-covering rules in a new "Three Strikes and You're Closed" initiative. Any establishment that receives three violations will be immediately shut down, and walk-up bar service is no longer permitted.
On Friday, Mayor de Blasio announced that outdoor dining would be extended through October, with nearly 9,000 restaurants now participating in the city's Open Restaurants program. But Governor Cuomo remains concerned about restaurants and bars in violations of social distancing protocols. "It's wrong. It's dangerous. It's selfish. It's unacceptable," he said last Thursday. "We're also going to post the names of the establishments facing disciplinary charges," he said, adding that a business could also be closed on their first violation if it's especially egregious.
In addition, the governor's new regulations say that restaurants and bars statewide may only serve alcohol "to people who are ordering and eating food," meaning that many of the city's bars that are currently serving alcohol and seeing people congregate on the sidewalk and street must cease operating their walk-up bars. "All service at bar tops must only be for seated patrons who are socially distanced by six feet or separated by physical barriers," the regulation continues.
Andrew Rigie, executive director of the NYC Hospitality Alliance, said in response, "Prohibiting people seated at a table from having a beer on a hot summer day unless they order food is counterproductive." He believes that people will instead bring their alcoholic beverages to parks and stoops. "Businesses need to be responsible for the activity on their property, but staff certainly can't be deputized to police the streets."
The governor says his continued halt on indoor dining and the new announcement about other indoor venues is also due in large part to the COVID surges we're seeing around the country. "I feel like we're standing on a beach and we're looking out at the sea and we see the second wave building in the distance," he said. Though there is currently a 14-day quarantine mandate for travelers coming from 22 states, it's difficult to enforce, and the governor is concerned about a second wave. He also pointed to issues seen elsewhere in the nation related to indoor virus spread, especially in places without any air conditioning filtration systems.
The state's general list of reopenings and rules for phase four are as follows:
Low-risk outdoor arts and entertainment, including zoos and botanical gardens, operating at 33-percent capacity
Low-risk indoor arts and entertainment, including museums and aquariums, operating at 25-percent capacity
Outdoor film and movie production
Higher education
Indoor religious gatherings, operating at 33-percent capacity
Social gatherings of up to 50 people
Professional sports without fans
For outdoor arts and entertainment, zoos and botanical gardens will still be permitted to reopen in New York City. All Wildlife Conservation Society zoos in NYC–the Bronx Zoo, Central Park Zoo, Prospect Park Zoo, and Queens Zoo–previously announced that they'd reopen to members on Monday, July 20, and to the general public on Friday, July 24, with advanced reservations required. The New York Botanical Garden plans to reopen with an "Appreciation Week" from July 21-26 for garden members, Bronx neighbors, and Bronx health care heroes. They plan to open for public access on July 28; everyone must reserve timed-entry tickets in advance. The Brooklyn Botanic Garden plans to reopen on August 7; advance timed-entry tickets will be required for all visitors and will open on Monday, July 27. Last week, the High Line and Governors Island reopened with new advanced reservation systems.
But the news is an especial blow to museums. The New York City budget that was adopted on July 1 cut cultural affairs spending by nearly 11 percent. And in a report released this week by the Department of Cultural Affairs, the city's arts organizations are seeing revenue losses and unanticipated expenses nearing $550 million. According to Crain's, "more than a quarter of arts organizations reported reducing staff. That means 15,149 employees at city arts institutions out of work."
But it seems as though many of the city's museums foreshadowed a later start date. The Metropolitan Museum of Art (which has already laid off 81 employees) announced that it would reopen five days a week but not until August 29. When the New-York Historical Society reopens on August 14, it will be for an outdoor exhibit only; they plan to reopen indoors on September 11.
Others, however, were excited about what they thought next week would bring. The Museum of the City of New York (who has laid off 20 of their 100 full-time staffers) was planning to reopen on July 23. Luckily, part of their reopening included an outdoor exhibit about coronavirus in NYC.
Professional sports without fans are still moving ahead. Both the Yankees and the Mets resumed training at their home stadiums on July 1, and an opening day for July 23 and 24. At least four Yankees players, however, have already tested positive for the virus.
It's unclear if social gatherings of up to 50 people will still be permitted in NYC's phase four, as the city has already cancelled all large events, like the Feast of San Gennaro and the West Indian-American Day Carnival, through September.
Editor's Note: This story was originally published on July 16, 2020, and has been updated.
RELATED: