Noho's Bleecker Street Bar is closing for good this month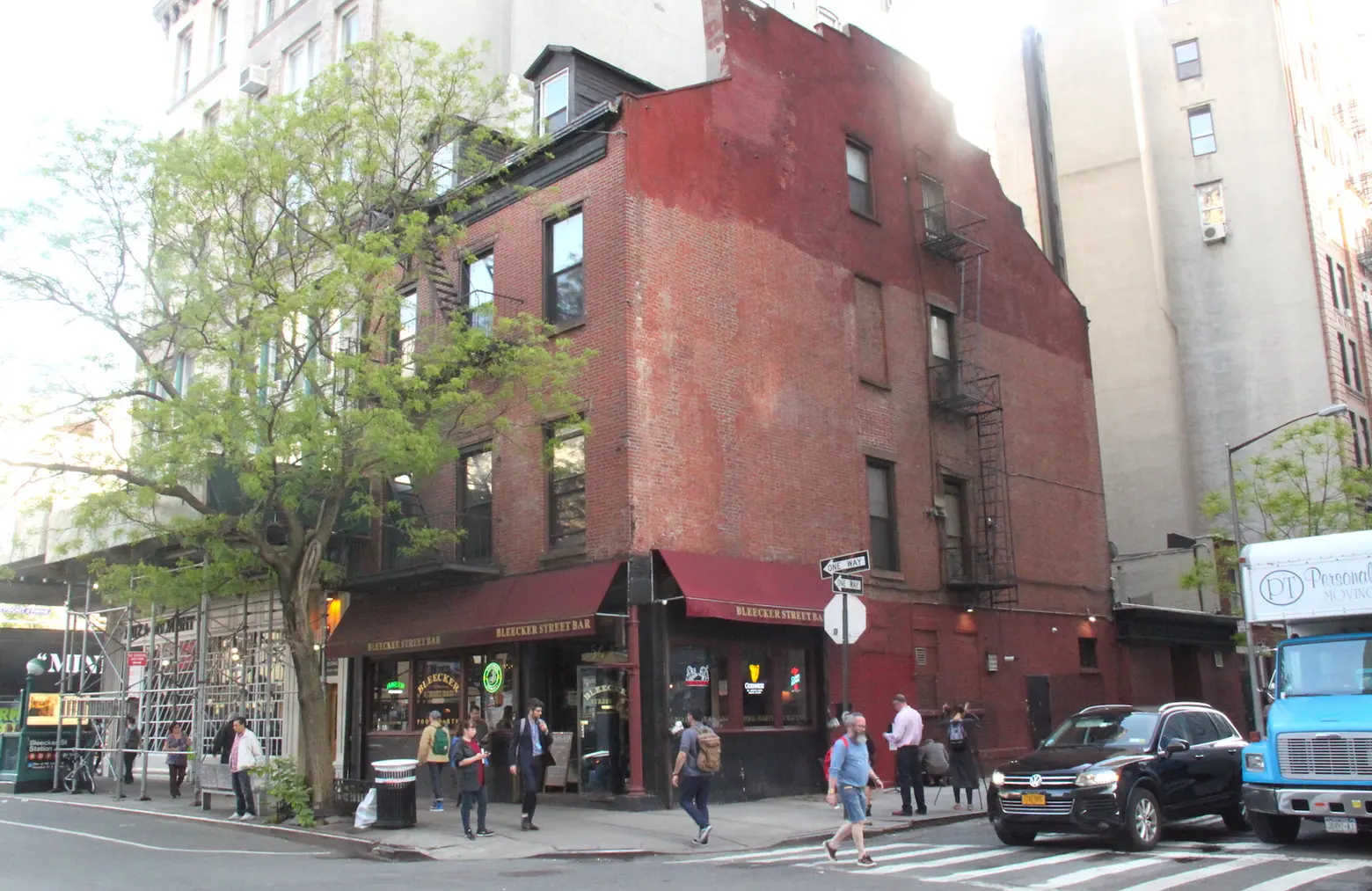 After 30 years in Noho, Bleecker Street Bar will be closing permanently at the end of the month. As first spotted by EV Grieve, the neighborhood bar, located on the corner of Bleecker and Crosby, announced on social media that they were unable to reach a lease extension with their landlord and will close on Sunday, August 30.
In a post published on Facebook and Instagram, the owners and staff of the Bleecker Street Bar wrote that "with a very heavy heart" they will be closing after efforts to "negotiate a reasonable lease extension with our landlord have failed."
"We will be looking into some possible future incarnation of Bleecker Street Bar, and we will keep fighting the good fight, but the one thing we know for sure is that our industry has taken some fatal blows, and the future is very uncertain," the post reads. "We have loved being a part of NoHo, watching the many incarnations over the years, even though it's painful to feel there are less and less neighborhoods for places like us to exist anymore."
The bar first opened in 1990 and became a popular watering hole to watch sports and play pool and darts. The historic building was once the home to the New York Infirmary for Women and Children, which opened in 1857 as the first hospital for women. The infirmary was run by Elizabeth Blackwell, the first woman in the country to earn a medical degree. In 2018, the Village Preservation dedicated its 12th historic plaque to mark the building.
The closure of Bleecker Street Bar adds to the growing list of neighborhood bars and restaurants the city has lost because of the coronavirus pandemic.
"Now we especially would like to thank the many many people who have made our bar so special over the last 30 years," the owners and staff of Bleecker Street Bar wrote. "It's true that the people make a place, and we have been incredibly fortunate to have the best customers, and far and away the best staff since we opened our doors in 1990. We thank you all from the bottom of our hearts. So come on by in the next few weeks, enjoy some outside seating, some dumplings, and raise a glass."
Be sure to stop by the bar and support the staff before it closes its doors for good on August 30. The hours are roughly 1 p.m. to 10:30 p.m.
RELATED: