Baseball is back: New York announces increased capacity for sports venues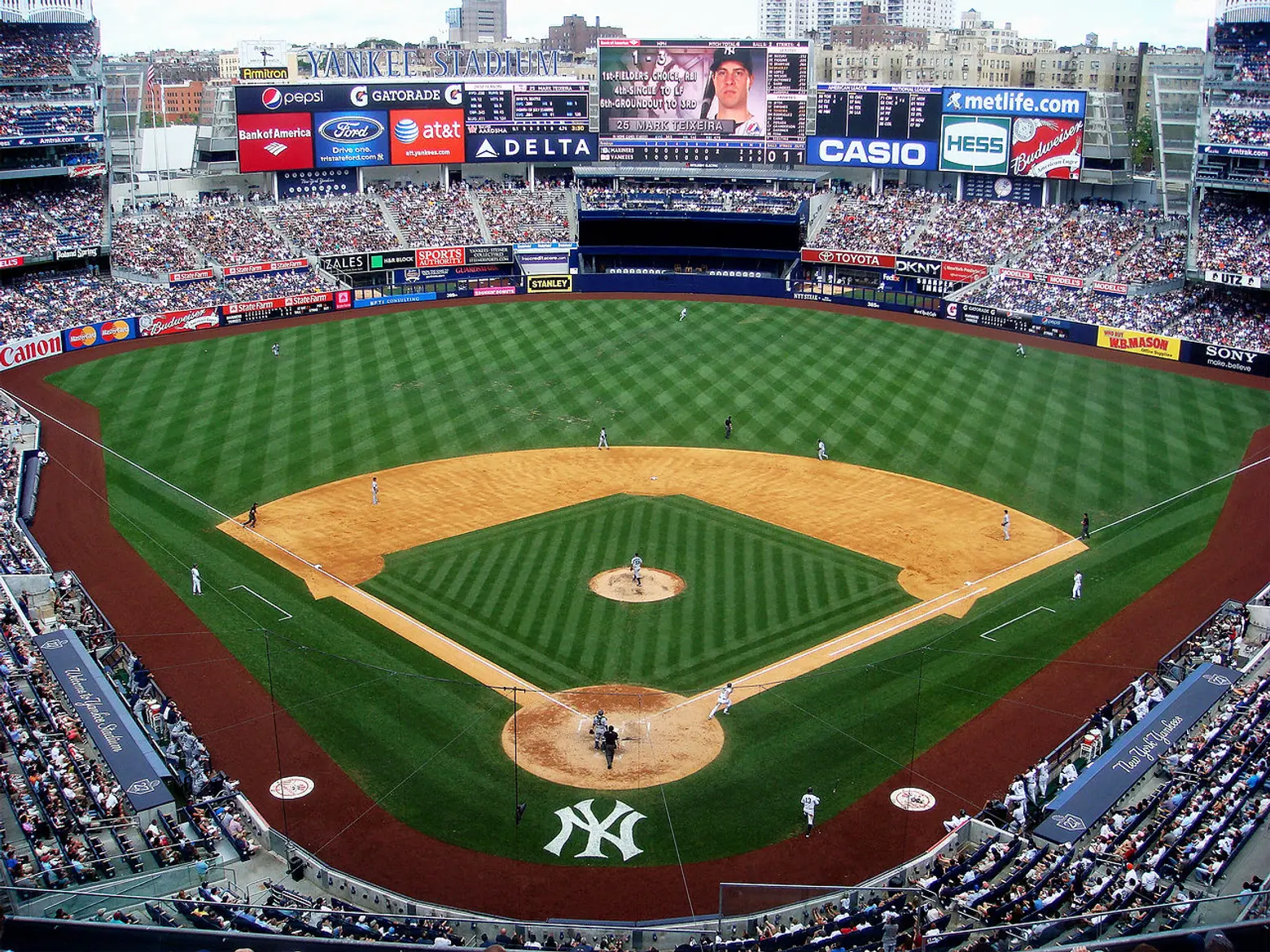 In a press conference this morning, with guest appearances by former Mets and Yankees pitchers Al Leiter and CC Sabathia, Governor Cuomo announced that as of April 1, professional sports leagues that play in large outdoor stadiums can reopen at 20-percent capacity. What does this mean for baseball season? When Yankee Stadium has its home opener on April 1st, it'll be able to accommodate 10,850 fans; on April 8th, Citi Field will have 8,384 fans.
Sports venues and arenas were first allowed to reopen on February 23, operating at a 10-percent capacity limit for places with capacities of 10,000 people or more. In addition to bumping this up for large, professional venues, regional sports venues that hold 1,500+ people indoors or 2,500+ people outdoors can reopen with capacity limited to 10 percent indoors and 20 percent outdoors.
Though there will be new capacity limits as of April 1, the COVID protocols will remain the same–face coverings, temperature checks, social distancing and spaced-out assigned seating, and proof of vaccination or a negative COVID test. "I'm excited to be back in Yankee Stadium as a fan. Let's keep battling this thing so we can have a full stadium for the World Series," said CC Sabathia.
For their part, Yankee Stadium has set up "ticket pods," specified temporary seating locations, for their first 11 home games from April 1 through April 21. No details have been released yet on how this will work, but Yankees president Randy Levine said the stadium's mass vaccination site will continue to operate through baseball season, as will the mass vaccination site set up at Citi Field.
The New York State Department of Health will re-evaluate the testing and vaccination entry requirements for sports venues in May, and if things continue to improve, they may be discontinued in mid-May.
In addition, outdoor performing arts can also increase capacity as of April 1. Large outdoor venues hosting live concerts or shows can reopen at 20-percent capacity or 2,500+ attendees. Just this week, the Public Theater's popular outdoor series Shakespeare in the Park announced it would be returning this summer. On April 2, indoor events, arts, and entertainment venues can reopen at 33 percent capacity or up to 100 people. If all attendees present proof of a negative coronavirus test prior to entry, capacity can increase to 150 people.
Venues and theaters in the city can also take advantage of the new Open Culture program, which will close more than 100 streets to cars to make way for ticketed, socially distanced performances, rehearsals, classes, and workshops.
Governor Cuomo noted that his decisions were based on the fact that New York's COVID positivity rates are down and vaccinations are up. As of today, the overall statewide positivity was 2.87 percent. A total of 7,121,844 vaccine doses have been administered; 2,482,739 New Yorkers are fully vaccinated.
RELATED: