New renderings for JDS and SHoP's 1,000-foot Lower East Side supertall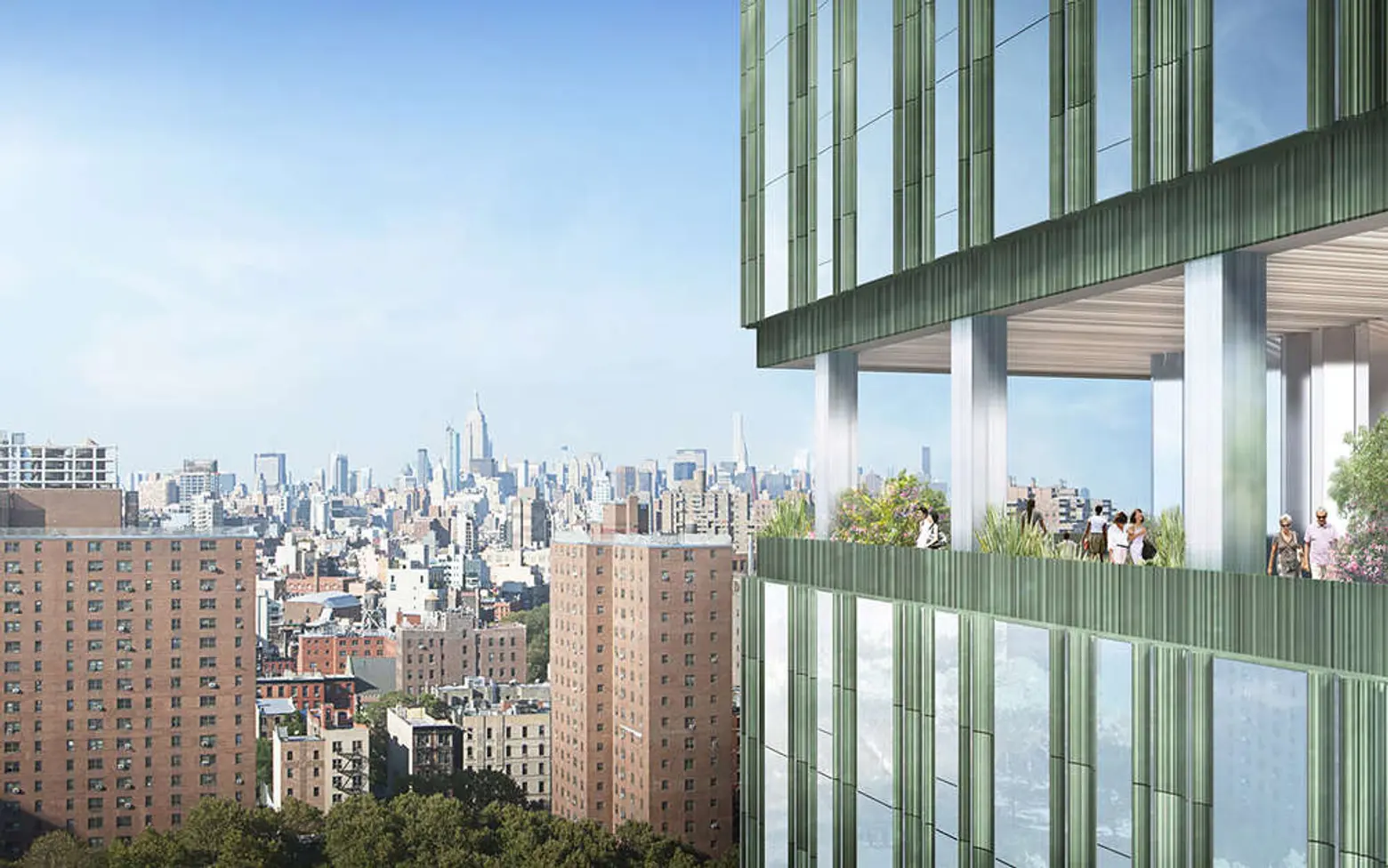 Last 6sqft checked on the rental building at 247 Cherry Street in the Two Bridges area of the Lower East Side, it was revealed that the tower would rise to 1,000 feet, not surprising considering it comes from the supertall power team of JDS Development and SHoP Architects. And now, after a Community Board 3 meeting earlier this week where JDS and SHoP addressed the controversial project, CityRealty.com brings a new set of renderings that show close-ups of the 77-story building's green terra cotta facade and sky decks.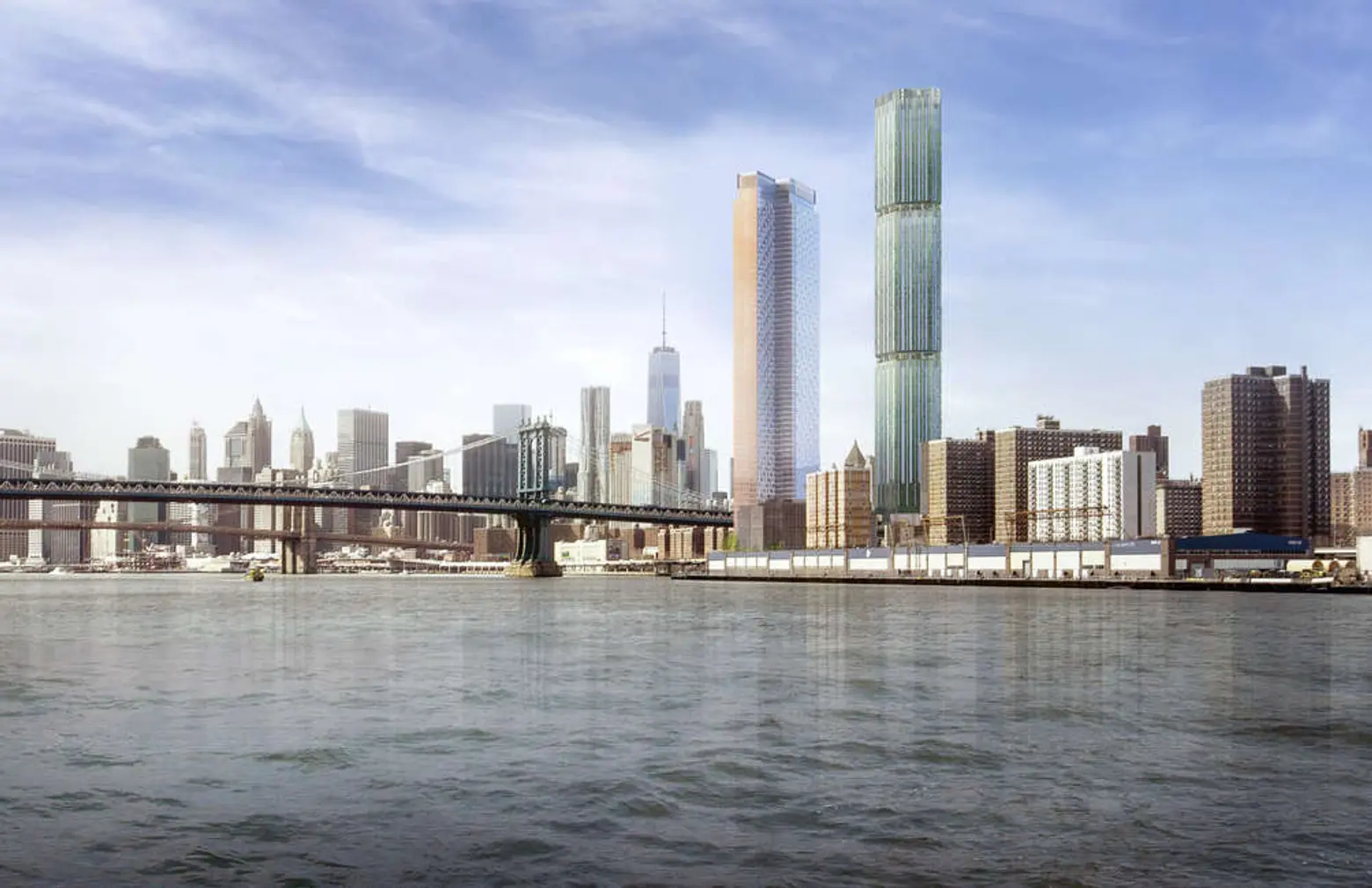 247 Cherry Street (the taller of the two buildings) and One Manhattan Square
247 Cherry Street will rise next to One Manhattan Square, Extell's 850-foot condo under construction at 250 South Street. This was the first sky-high tower to make its way onto the Two Bridges waterfront, stirring up concerns about out-of-scale development in a mostly low-rise and low-income neighborhood.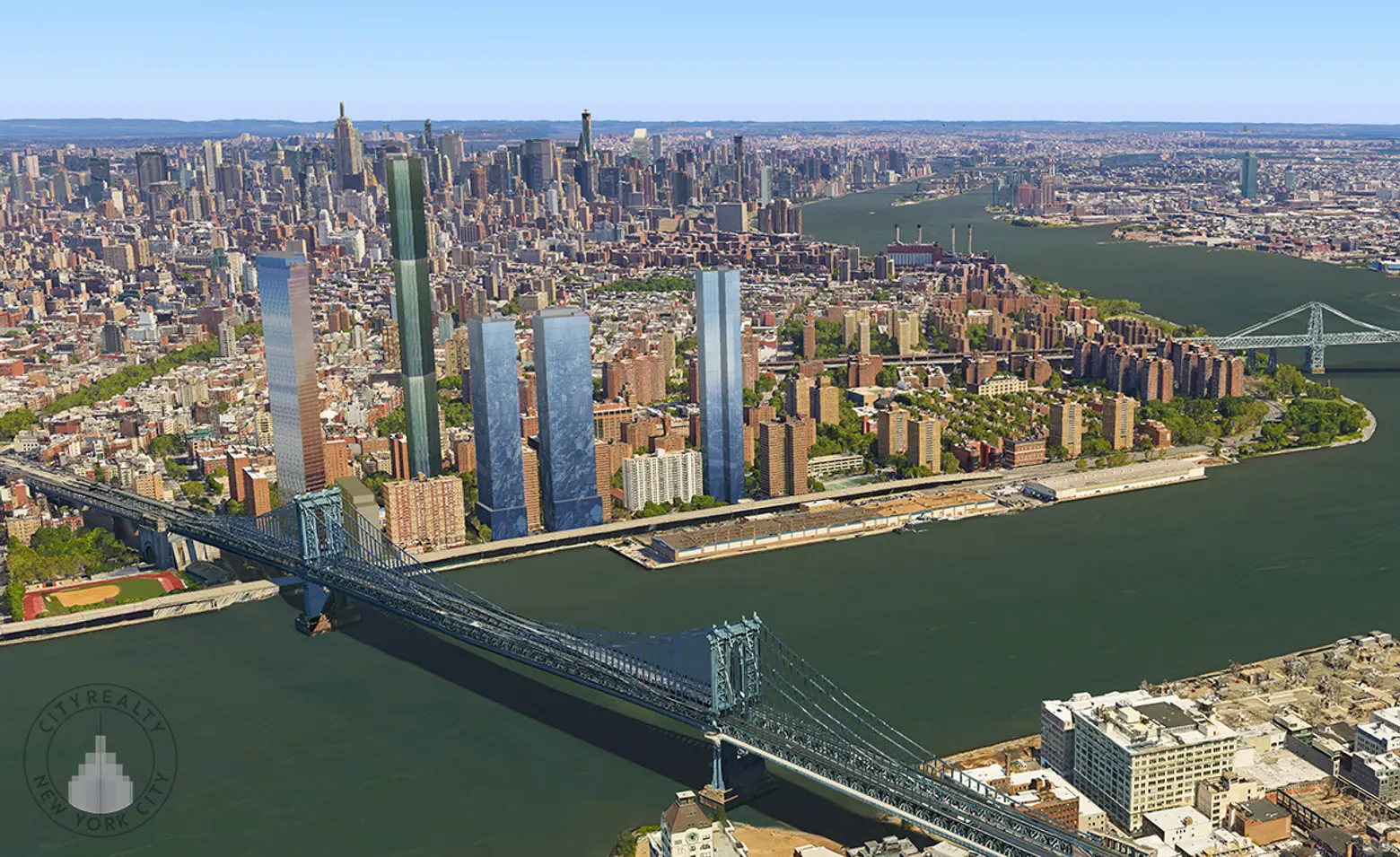 L to R: One Manhattan Square, 247 Cherry Street, 260 South Street, and 271-283 South Street. The above image, created by CityRealty.com, depicts the possible massing of the new towers; no official designs has been released.
There are also preliminary plans for a 60-story building at 271-283 South Street and a pair of 66-story buildings at 260 South Street.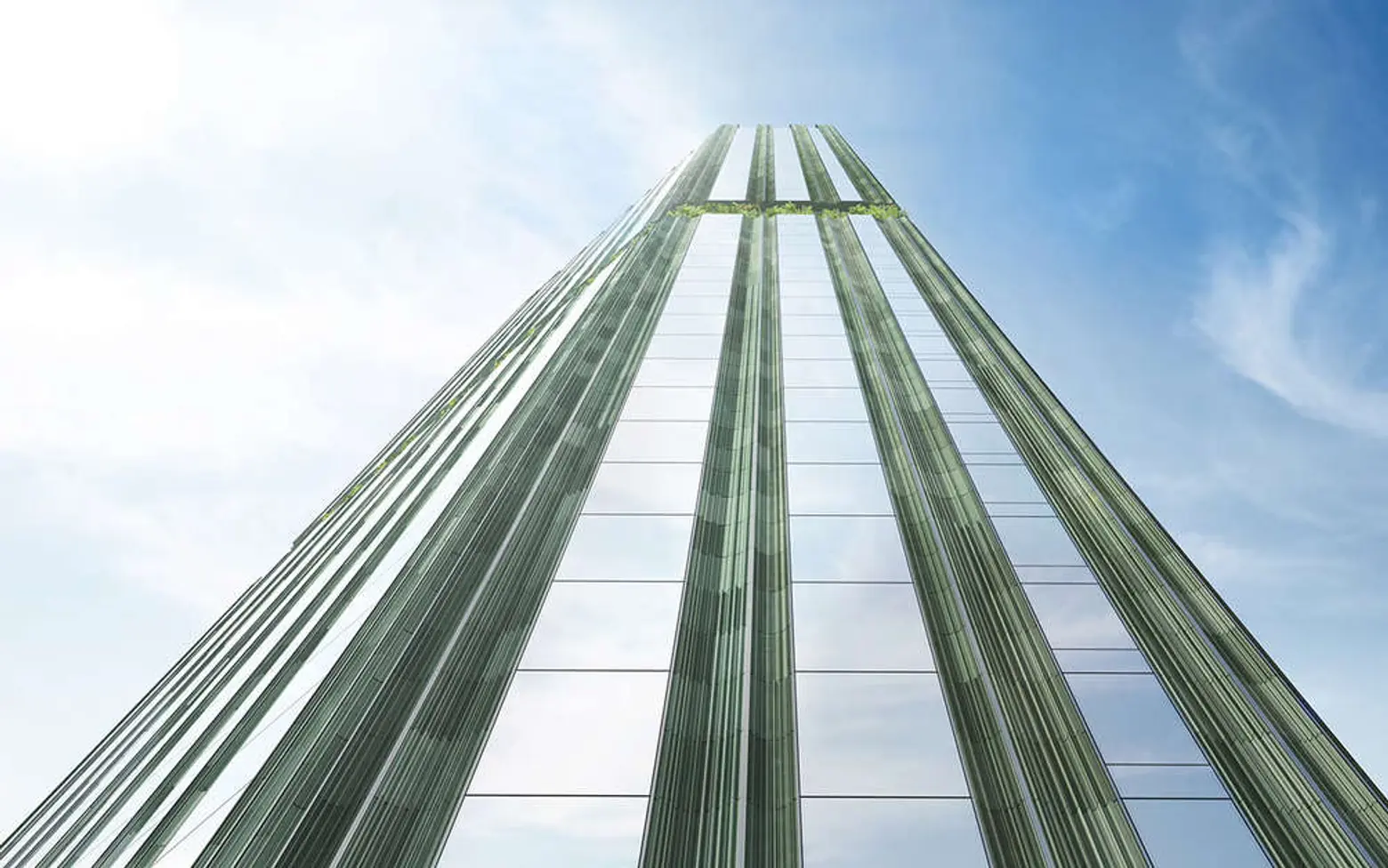 The JDS/SHoP project will bring 639 rentals to the neighborhood, 25 percent of which will be affordable and dispersed throughout the building (unlike Manhattan Square). At the Community Board meeting, Michael Stern of JDS and Gregg Pasquarelli of SHoP outlined a plan to protect the tower from future storms. They'll move critical infrastructure to higher floors and add protective walls and generators.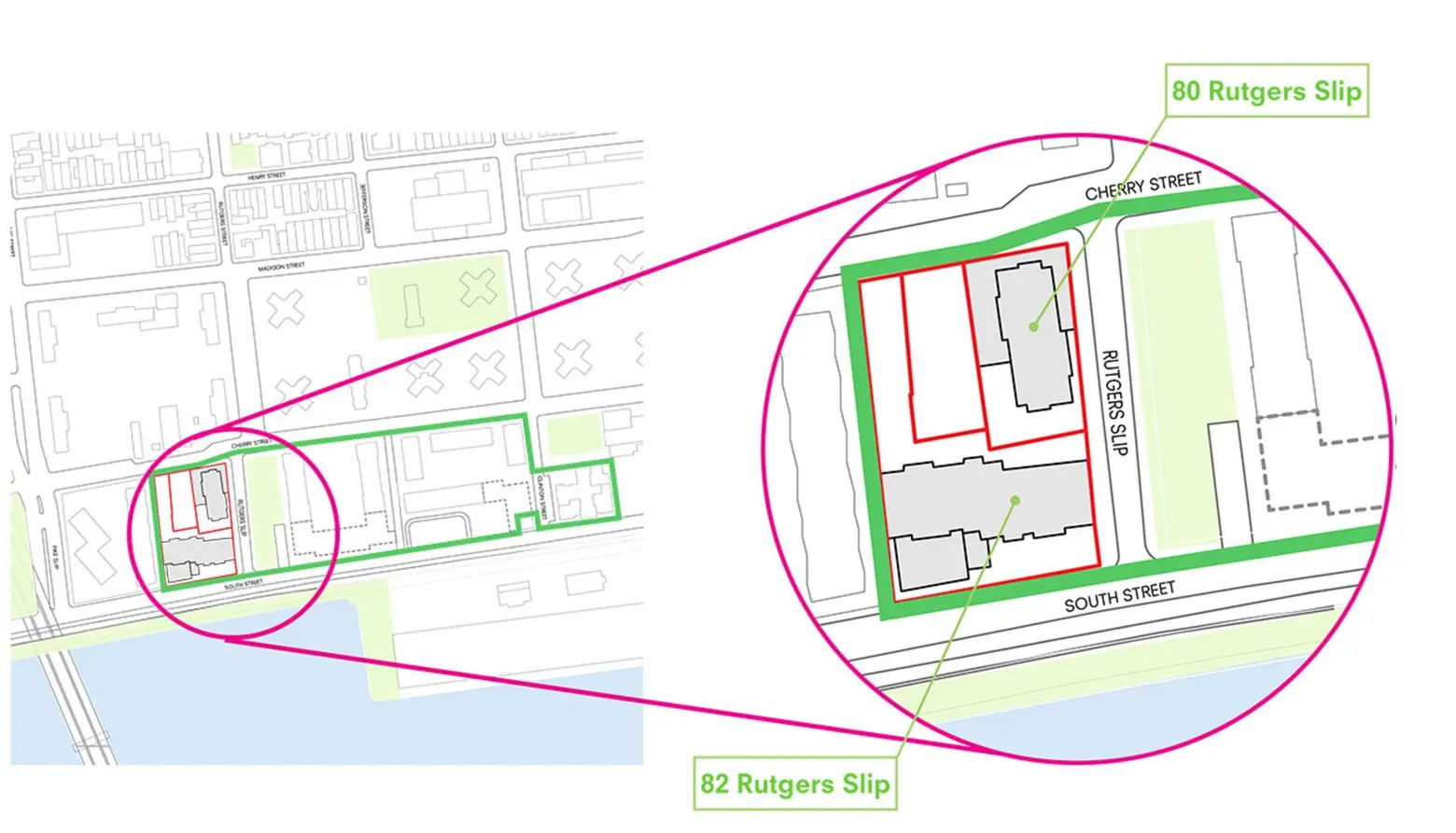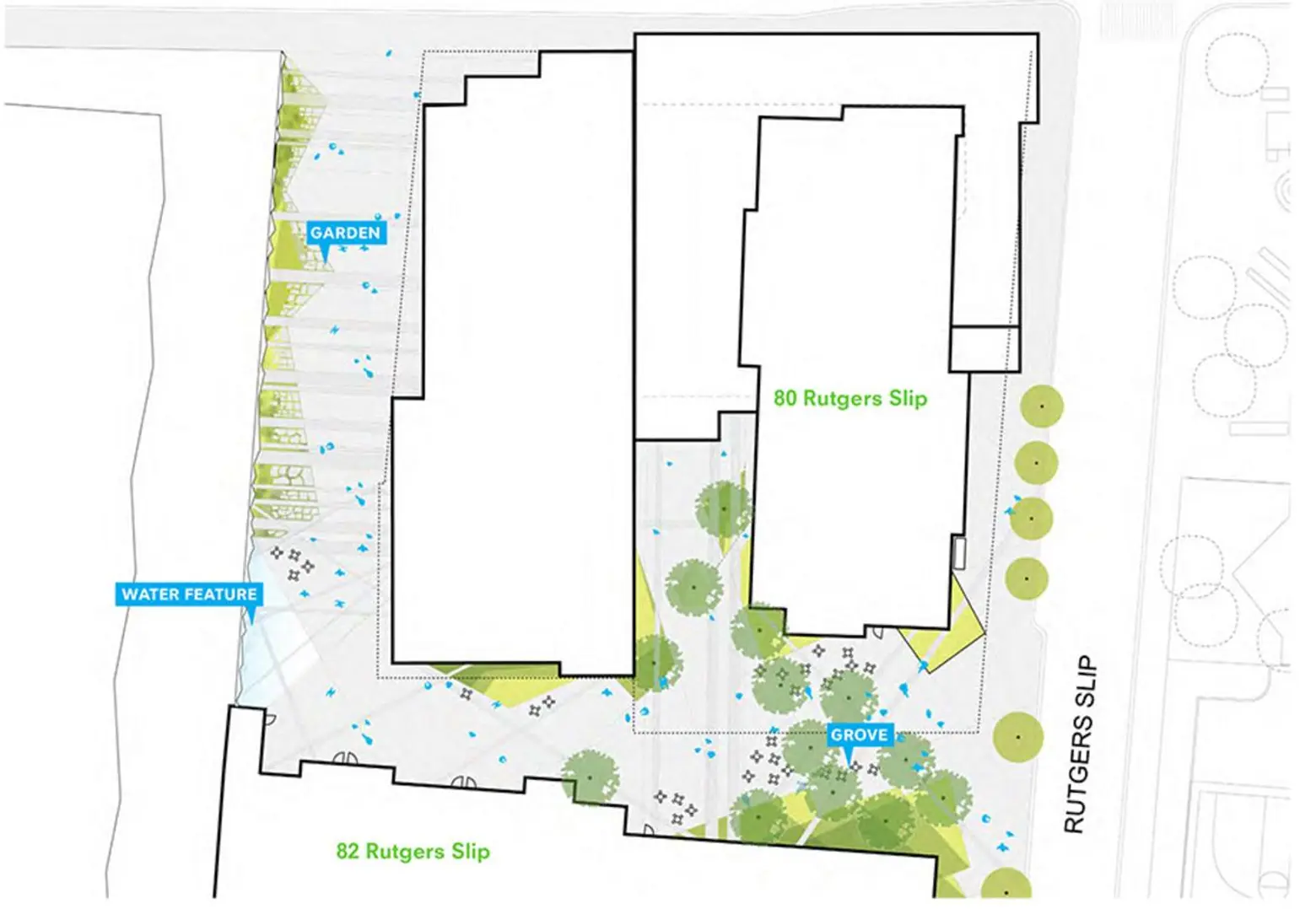 They also faced questions about a current law suit involving the 500,000 square feet of air rights purchased from local nonprofits Settlement Housing Fund and the Two Bridges Neighborhood Council for $51 million, which halted the project back in July. As 6sqft previously explained, "They'll demolish a small community center on Cherry Street and build the tower to cantilever over an existing senior housing building. As part of the deal, the developers will renovate this senior building and create a new, 4,600-square-foot community center for the tower's senior's residents, as well as those from the existing building."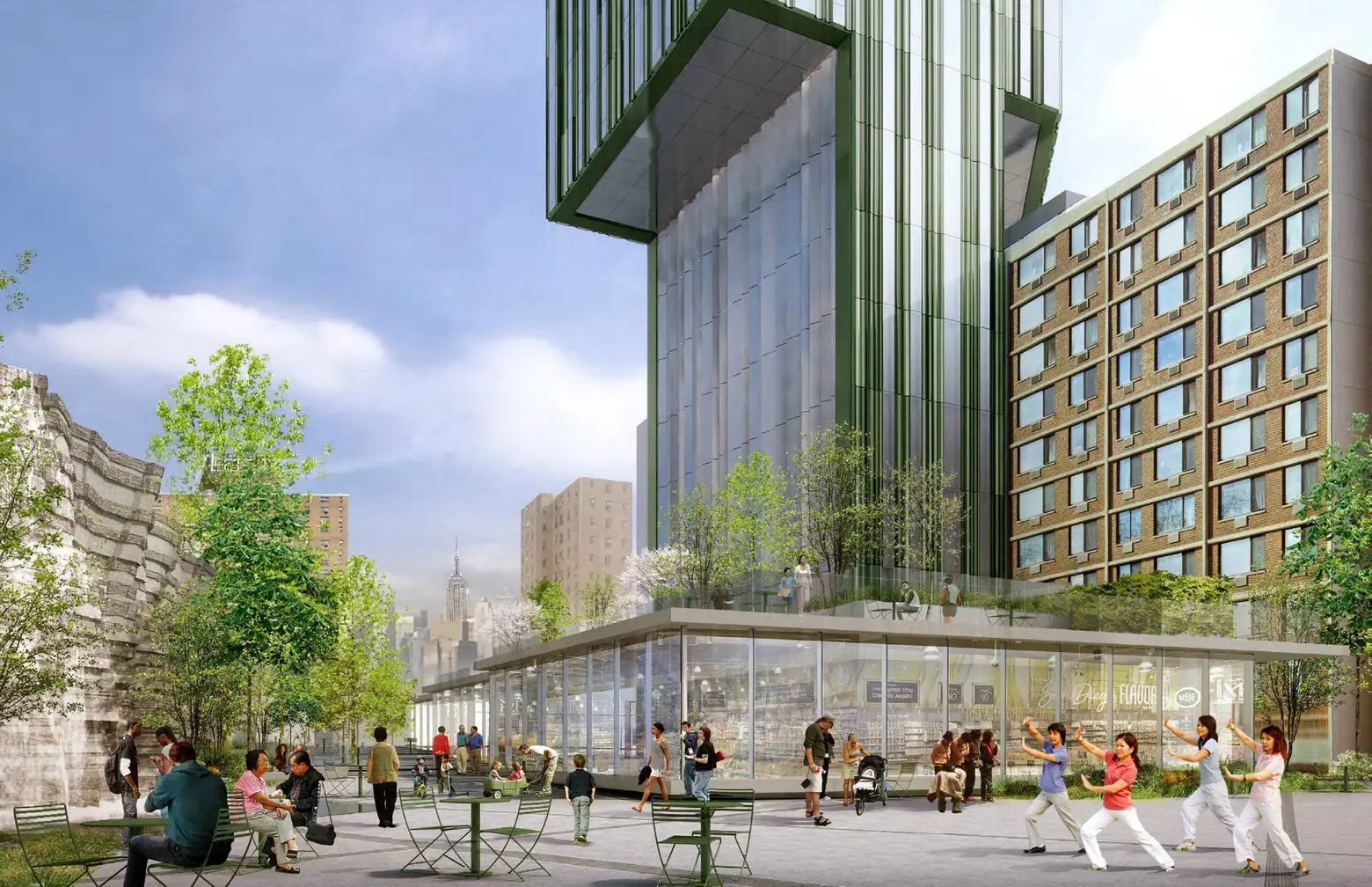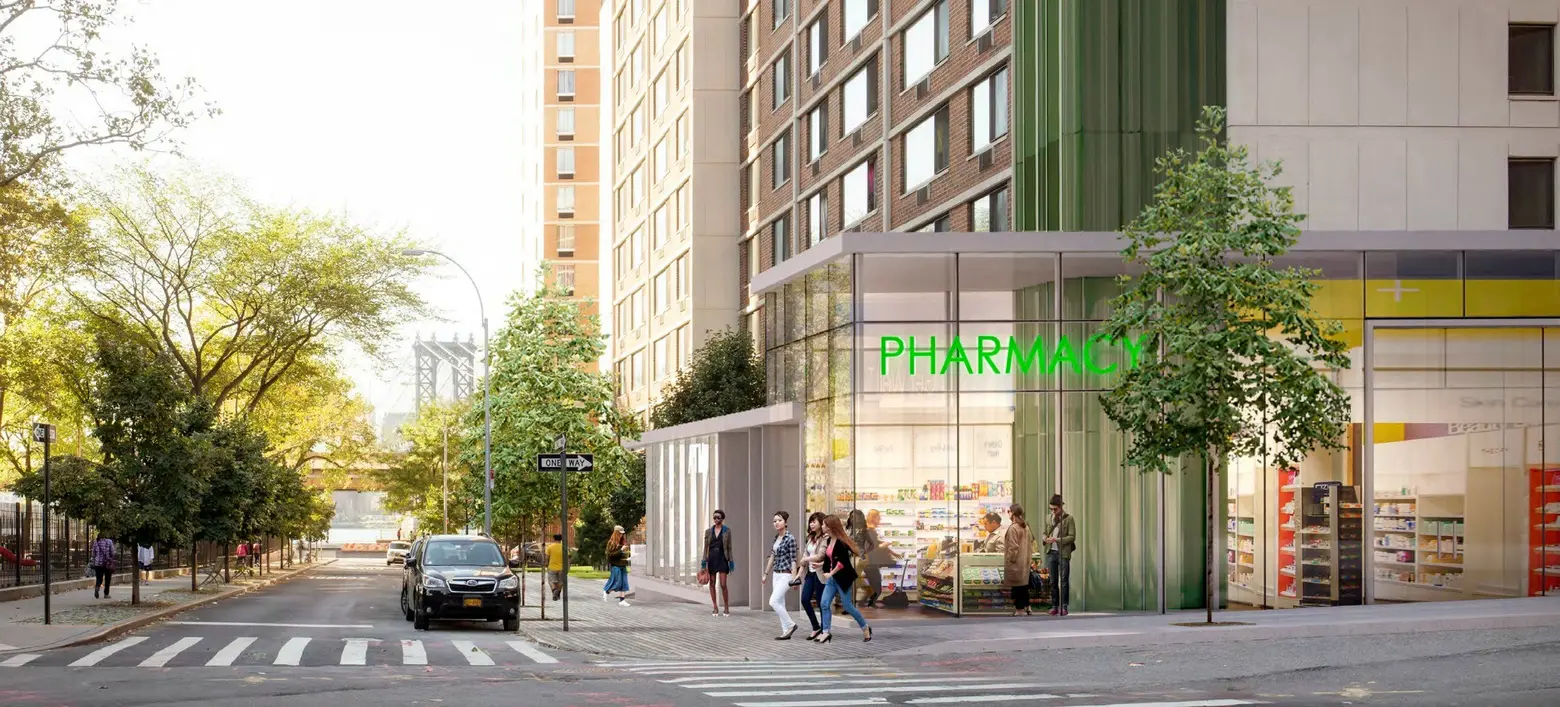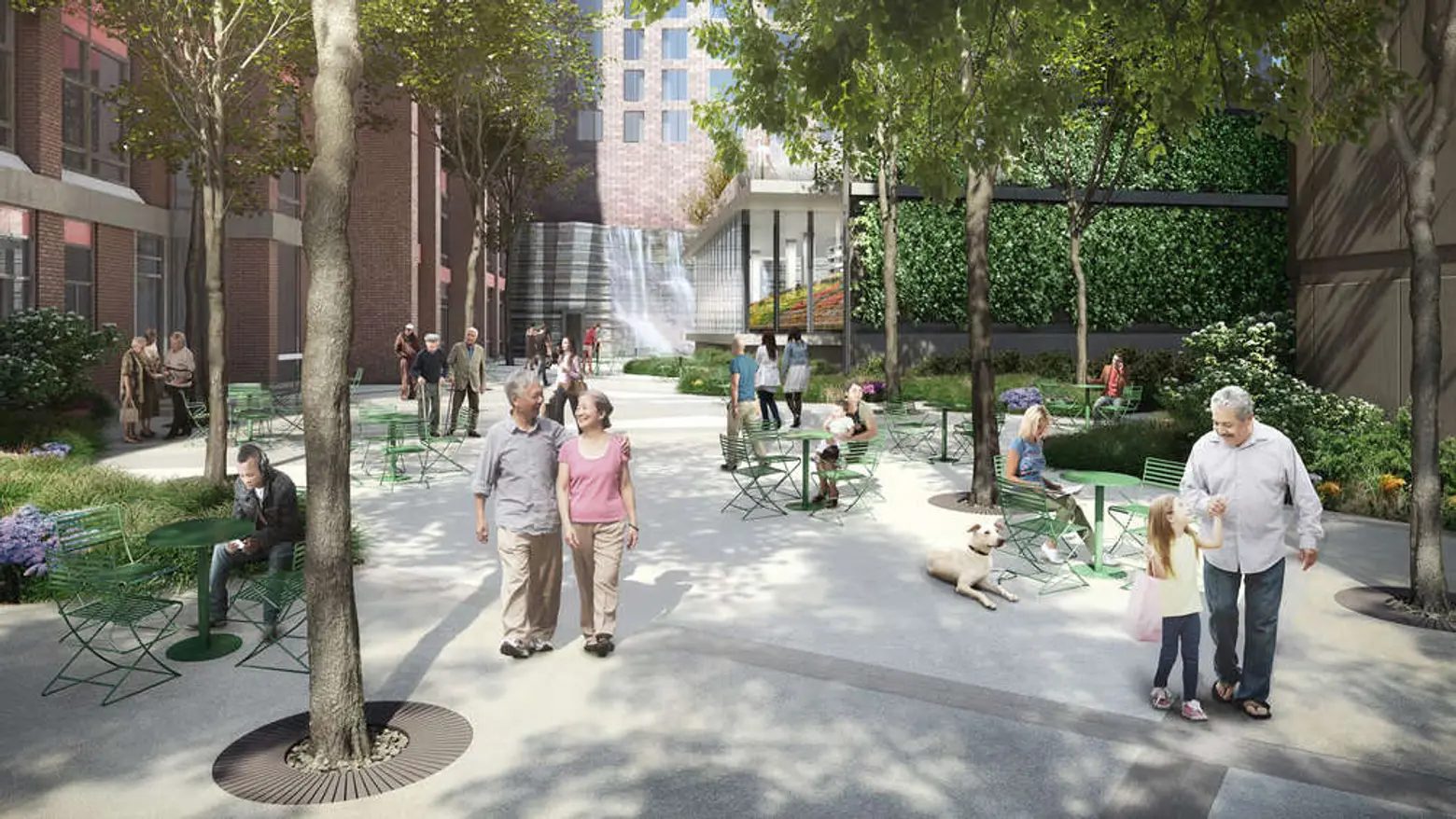 Landscaped plaza
Though they declined to comment on the slaw suit, they did detail how this other building, 80 Rutgers Slip, will get new neighborhood retail, landscaped areas designed by SCAPE, a new community space, and more flood resiliency upgrades.
[Via CityRealty.com]
RELATED: