Naftali Group's Upcoming Chelsea Condo References City's Industrial Past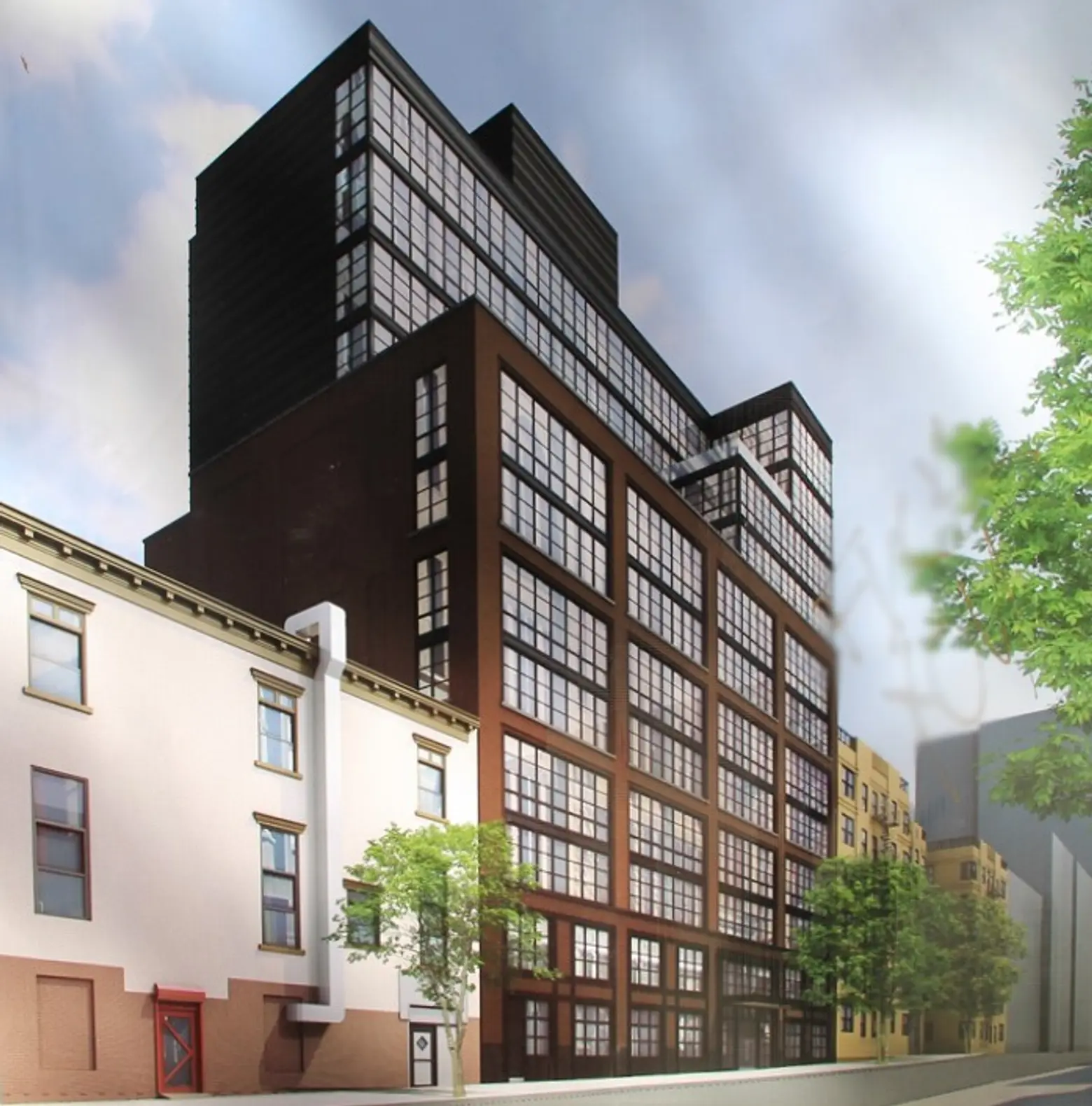 Here's a first look at the Naftali Group's upcoming 60-unit condominium building sited along 265 West 25th Street in Chelsea. The building will rise 12 stories along a charming tree-lined stretch between Seventh and Eighth Avenues. Residences will range from one to three bedrooms.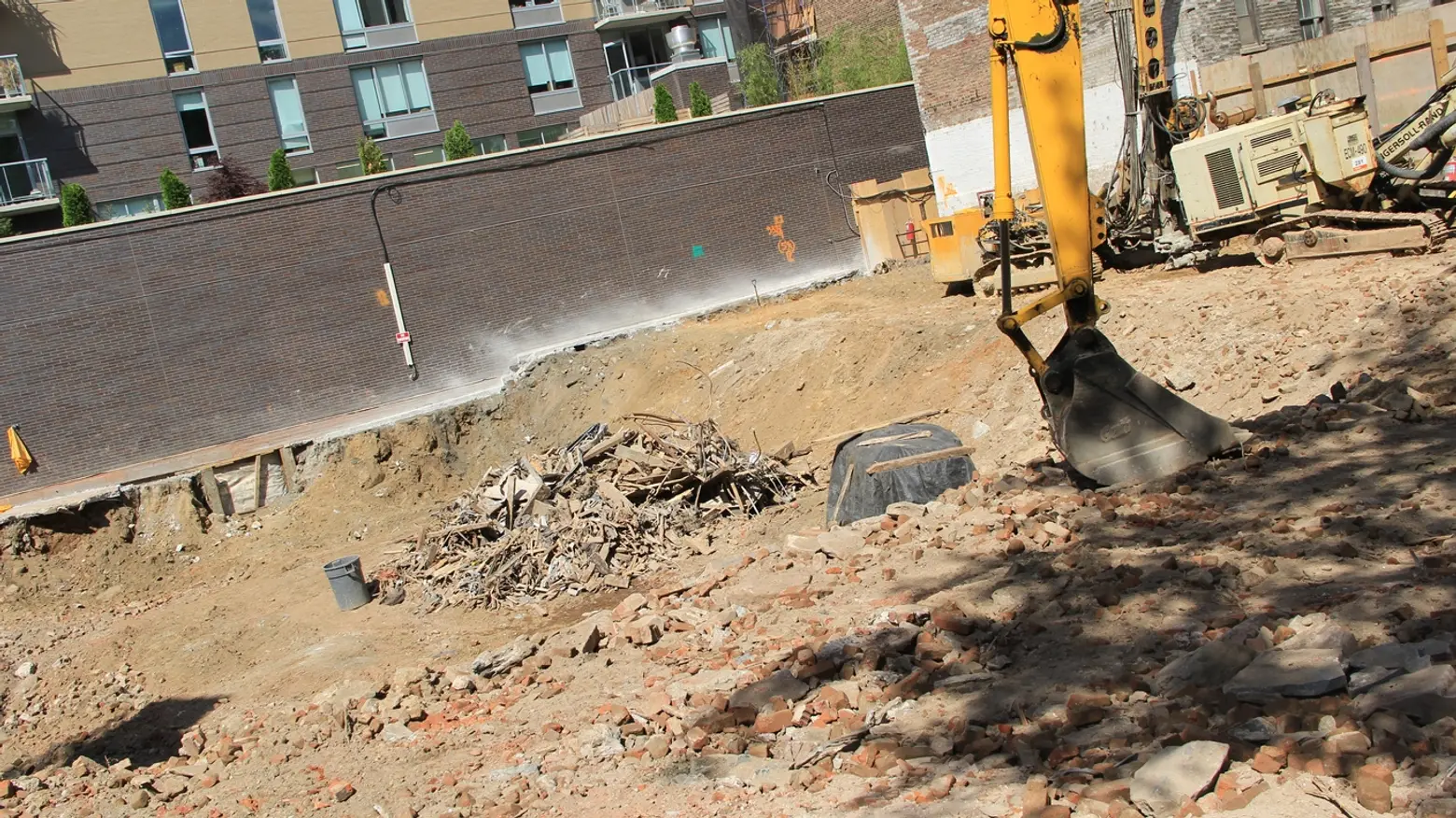 The Naftali Group's Chairman and Chief Executive, Miki Naftali, is best known in the city for overseeing the purchase and renovation of the Plaza Hotel while serving as chief executive at Elad Properties. Now with his own company, the Naftali Group has purchased or launched developments of more than a dozen properties including this latest Chelsea condo reveal.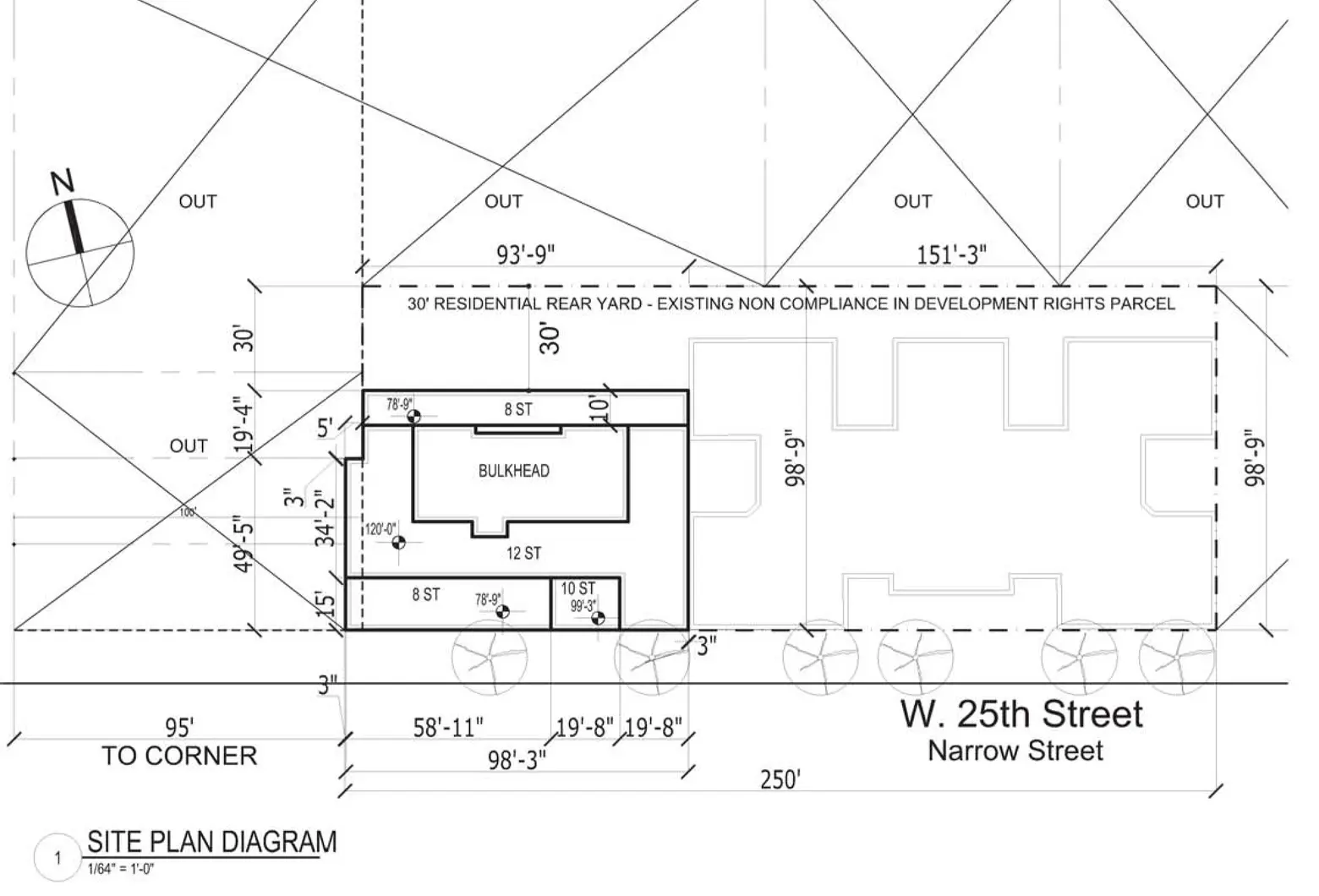 Demolition is wrapping up on the string of pre-war buildings between 261-267 West 25th Street that Mr. Naftali purchased for $20M last year. The development will rise directly south of the recently completed rental building Chelsea Park and will share a similar massing.
Naftali's project adheres to the area's midblock zoning envelope which restricts height to 120-feet, maintains a continuous street-wall and requires a building setback between 60 and 85 feet. The architects of record is the burgeoning firm of Goldstein Hill and West, an off-shoot of the prolific Costas Kondylis & Partners.
The building's design of gridded casement windows broken into rectangular double-height sections recalls the functional simplicity of the area's pre-war manufacturing buildings. The industrial nod has grown popular with residential developers in West Chelsea, with buildings such as 456 West 19th, Tamarkin's 508 West 24th Street and AVA High Line referencing the no frills aesthetic.