My 460sqft: Comedian Pat Brown recharges in her relaxed Harlem home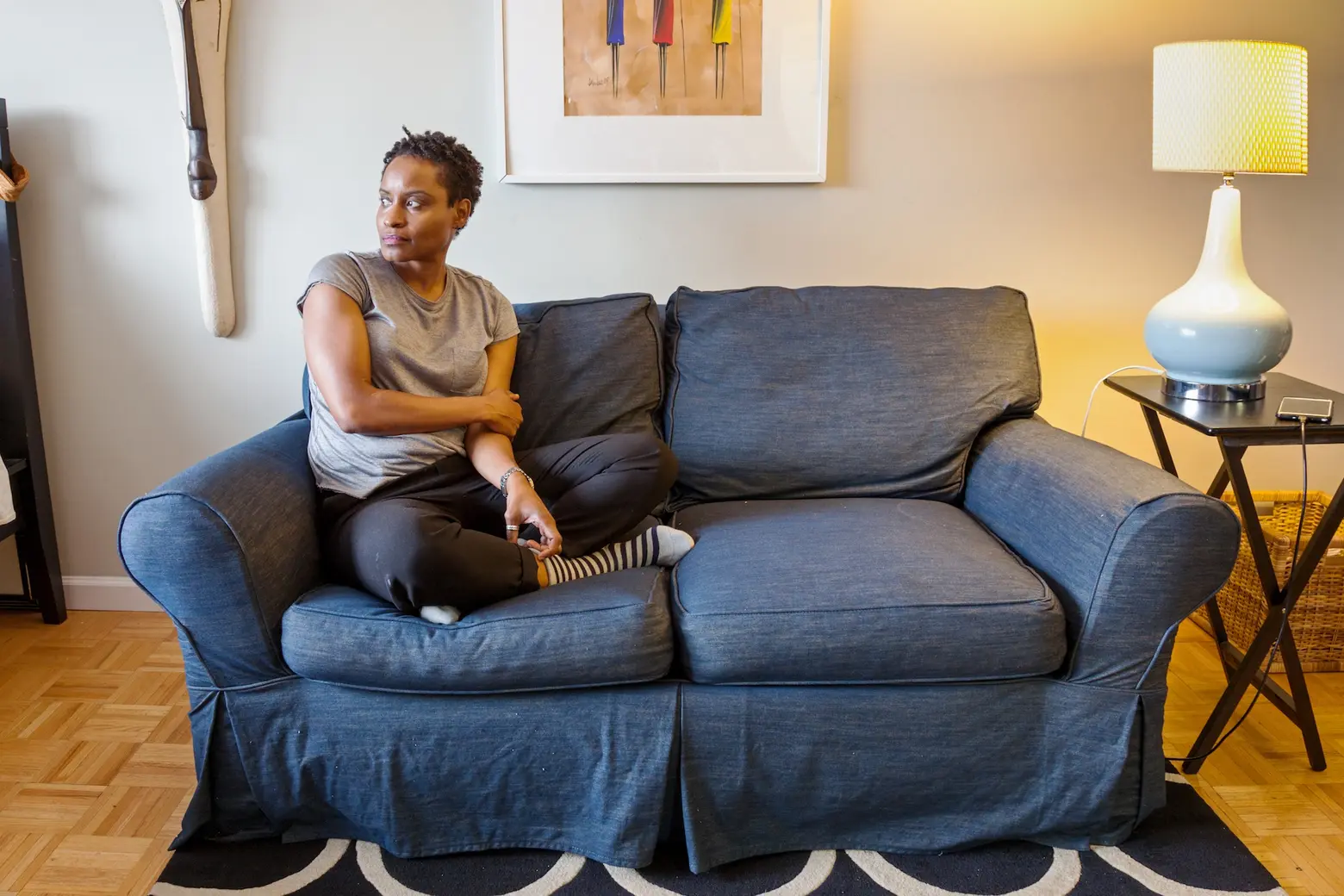 6sqft's series "My sqft" checks out the homes of New Yorkers across all the boroughs. Our latest interior adventure brings us to comedian Pat Brown's Harlem apartment. Want to see your home featured here? Get in touch!
When it comes to her stand-up routines, comedian Pat Brown (you may recognize her from the "Late Show with Stephen Colbert" or as the winner of the Las Vegas Comedy Festival's best female comic) doesn't shy away from bold topics, touching on personal issues, politics, and NYC-specific themes. But after finishing a set at one of New York's many comedy clubs, Pat prefers a less in-your-face aesthetic at home, opting for comfortable furniture, soothing colors, and a display of keepsakes from several trips to Africa.
6sqft recently paid Pat a visit at her Harlem apartment and got a glimpse into her professional and personal lives. She filled us in on how she decorated her place after moving from her hometown of Atlanta, what makes performing comedy in New York City unique, and how she's seen the neighborhood change–"I'm beginning to see white people on the weekdays now," she jokes.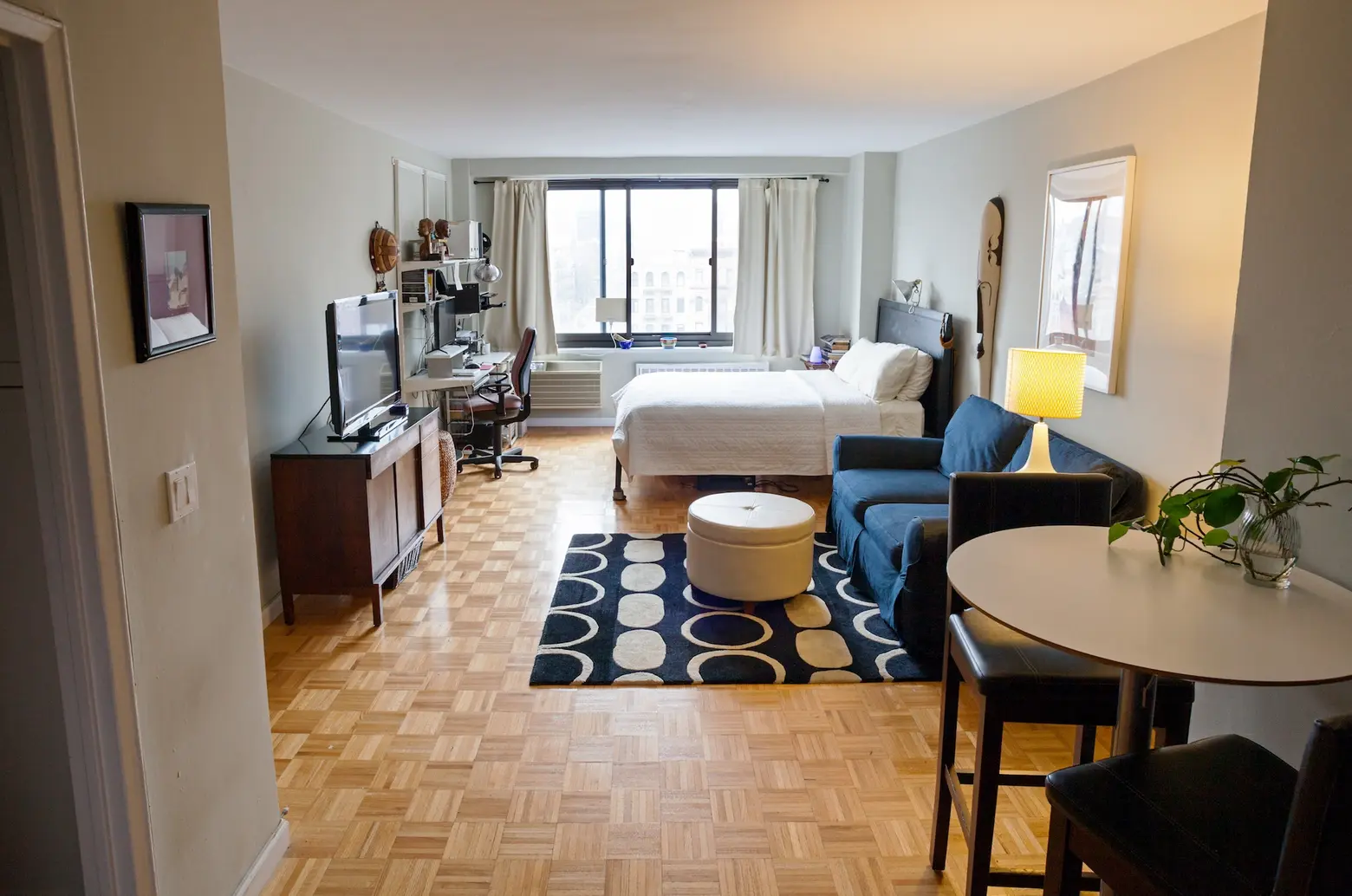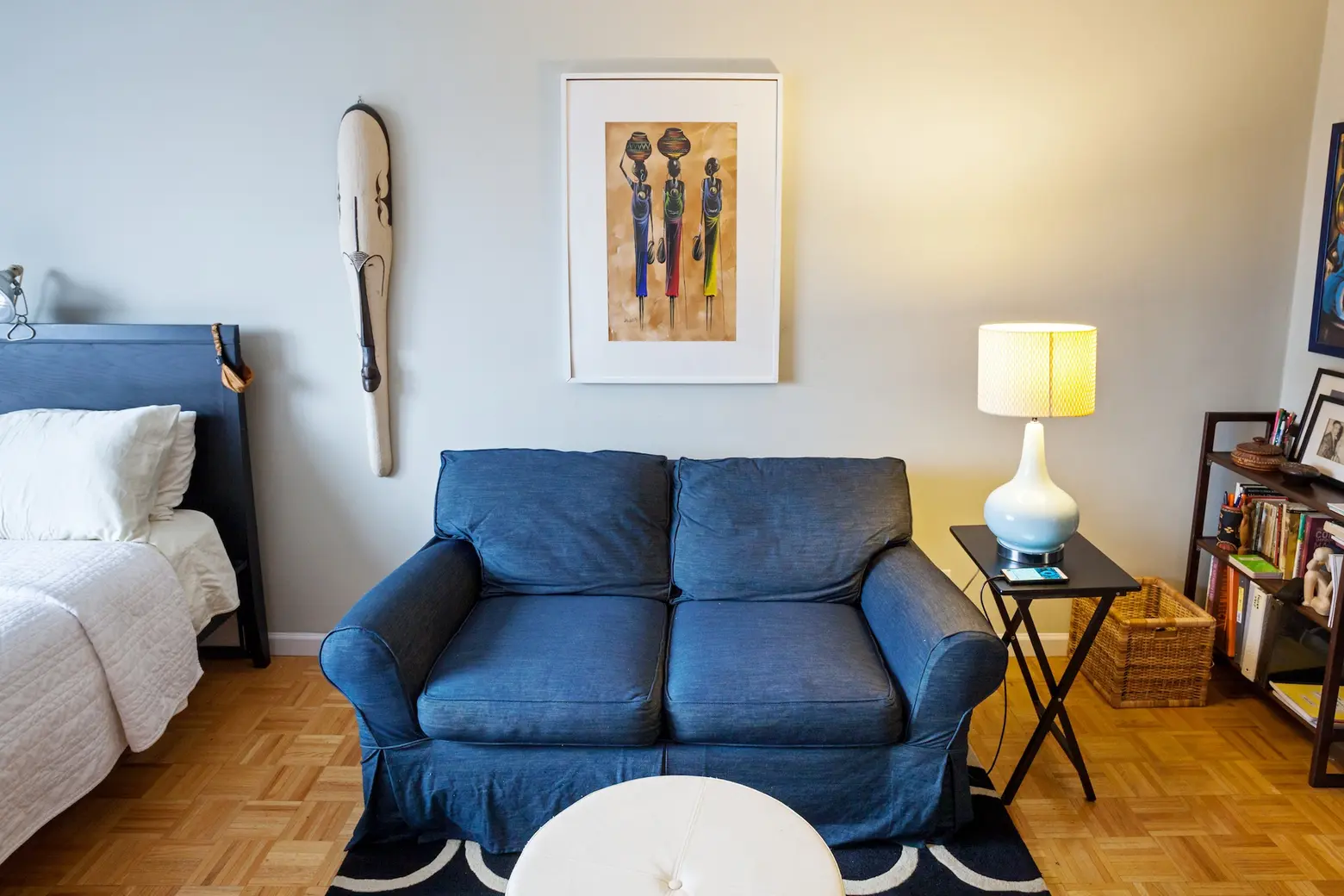 Pat's been in her apartment for nearly seven years. She loves the neighborhood and likes that she can get to the airport easily via the M60 at 125th Street.
How did you get into comedy?
My family loves to laugh; I realized early on that laughter was a valued commodity in my upbringing. My father took us to visit family and friends primarily to connect and be entertained or entertain through laughter. So I was raised in an environment that was a natural fit for how my mind worked. As an adult, I pursued a career in comedy that felt like a whim at the time but was actually an inevitable next step in a long gestation.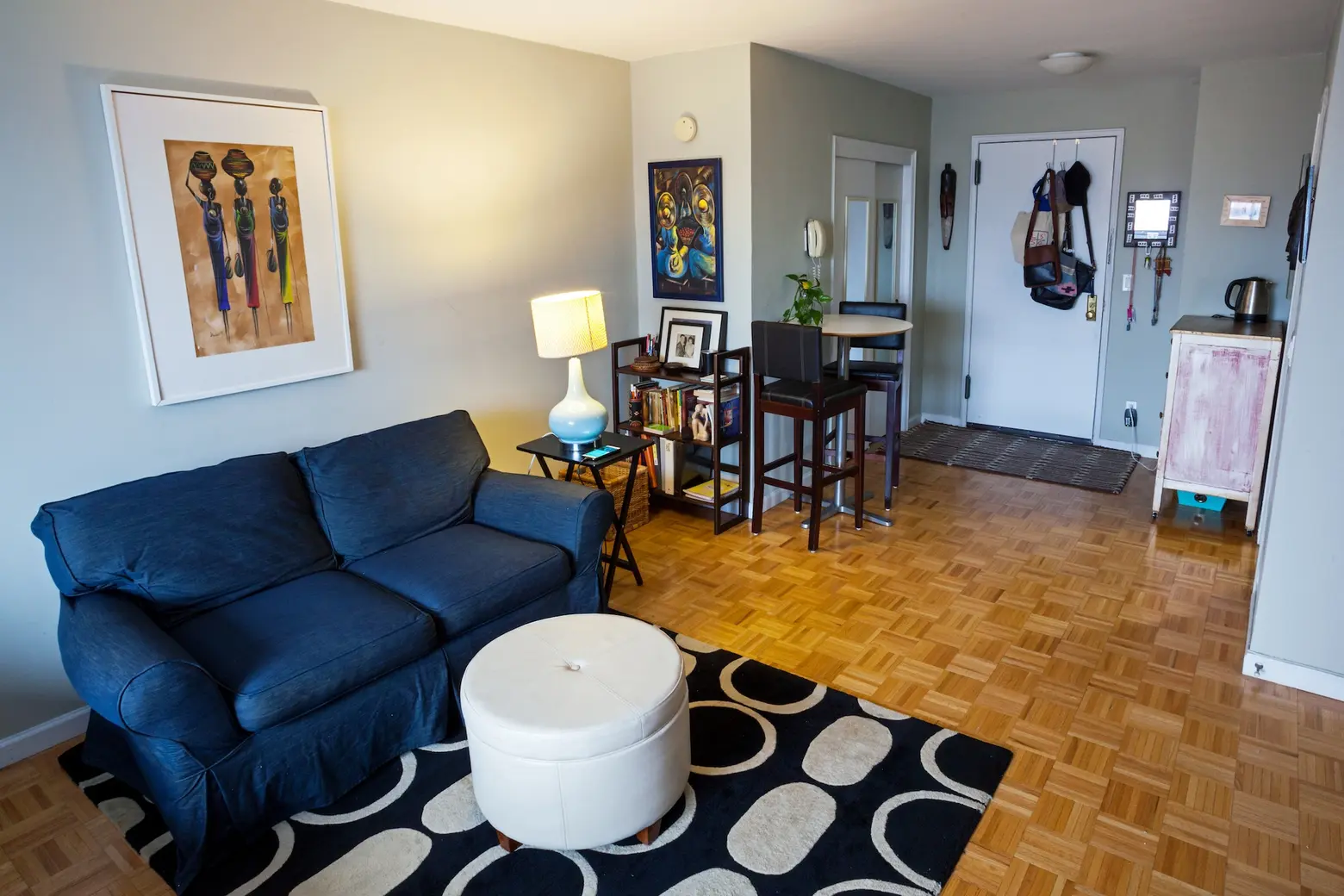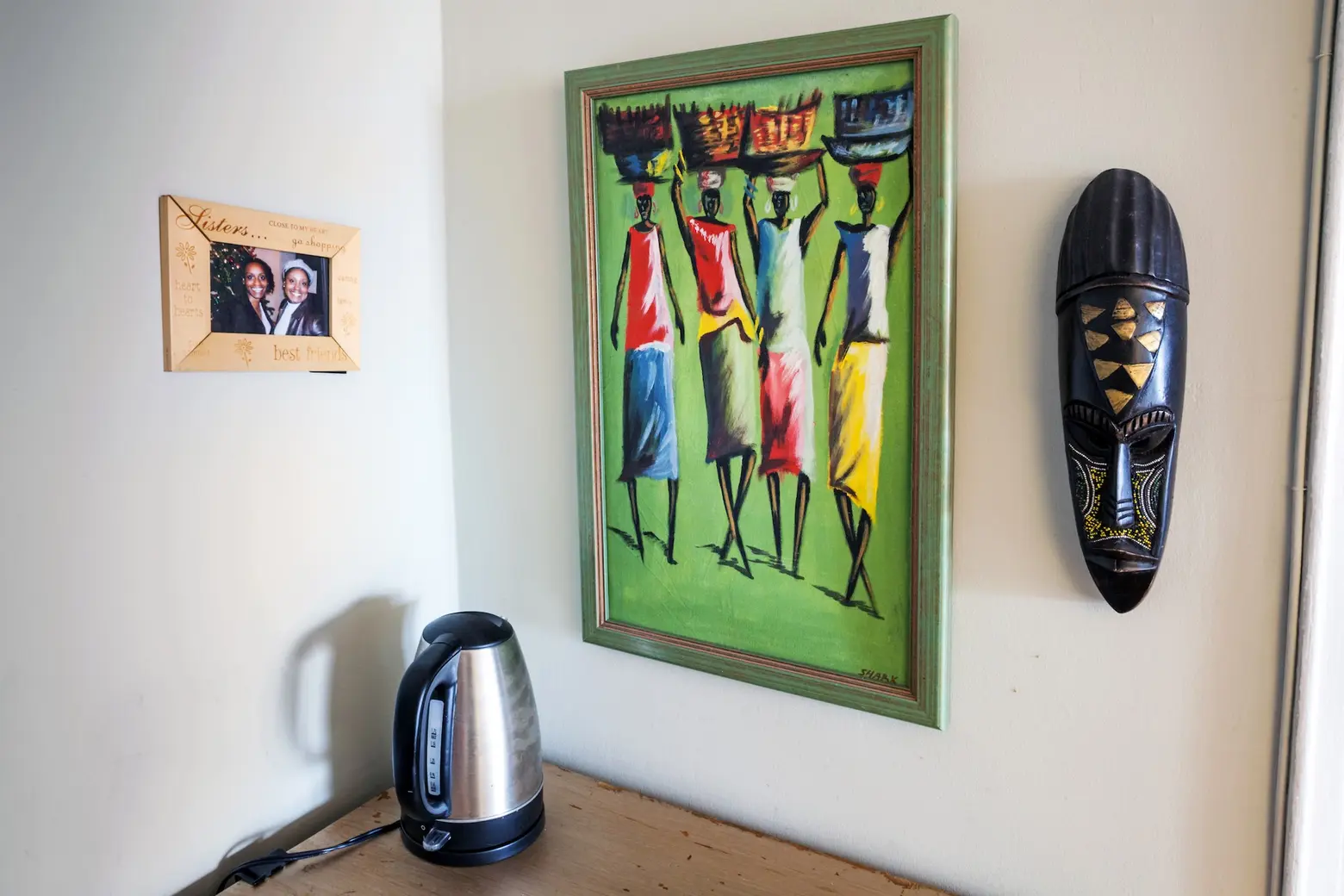 Why did you decide to move from Atlanta to NYC and specifically Harlem?
You move to Colorado to ski, you move to Hawaii to surf, and you move to Virginia to fight dogs. New York is the Virginia for comedy. I moved to Harlem specifically because I can find all my hair-care products in the same Harlem CVS.
Have you seen the neighborhood change during the past seven years?
Yes, I'm beginning to see white people on the weekdays now. Which is new. I would see white people only on the weekends when they got off the tour buses and they'd walk around looking at the sites and architecture on Lenox Avenue. I also see younger white people with dogs. For some reason, it feels like only older black people had dogs in Harlem. This may be something totally made up in my mind but somehow it feels true.
Any favorite local spots?
My pastimes are reading and working out so I like my local library and the city gym. I love that Central Park is a brisk 20-minute walk, and on Sundays in better weather, I will take an hour-long walk in the morning. I don't go out a bunch because I literally work in clubs for a living, but I love the vibe of Corner Social. But as a hint to how old I am, I wish they'd turn the volume of the great music they play a couple of turns to the left.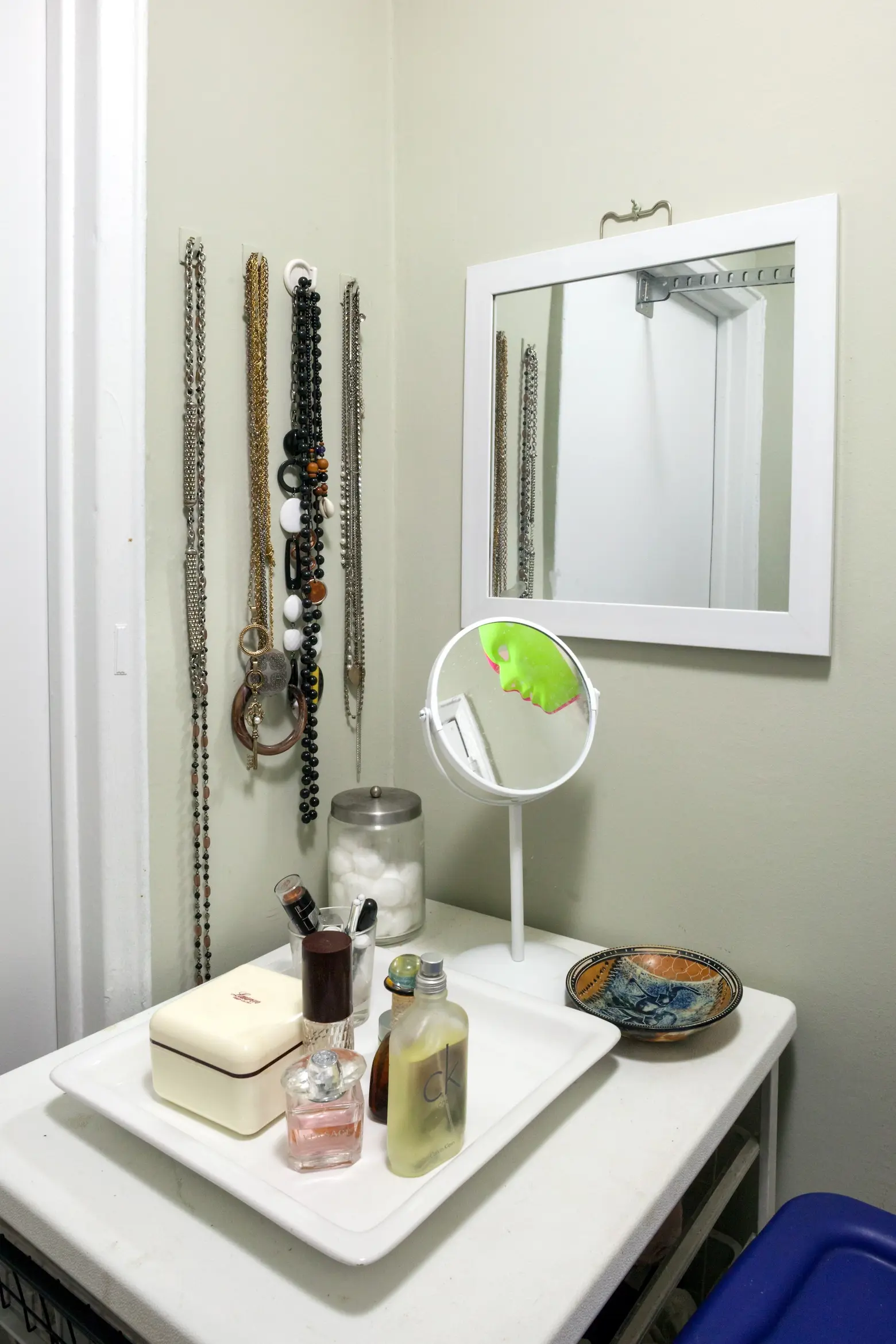 How do the comedy scenes in Atlanta and New York differ? 
The comedy in Atlanta is more performance-based. There are many many great comedic entertainers that come out of Atlanta and the south in general. New York is great for its many distinct and diverse voices that emerge from the most diverse city in the country. Atlanta is where you watch comedy and New York is where you listen to it.
What's the best thing about performing in front of a New York audience?
The audiences here are savvy and sophisticated. They are generally accepting of different viewpoints whether they agree with them or not.
What do you miss most about Atlanta?
The weather! The mild winters got me so lax I was attired in shorts all year long and seriously contemplating the merits of wearing socks and sandals. One more year and I would've been all in!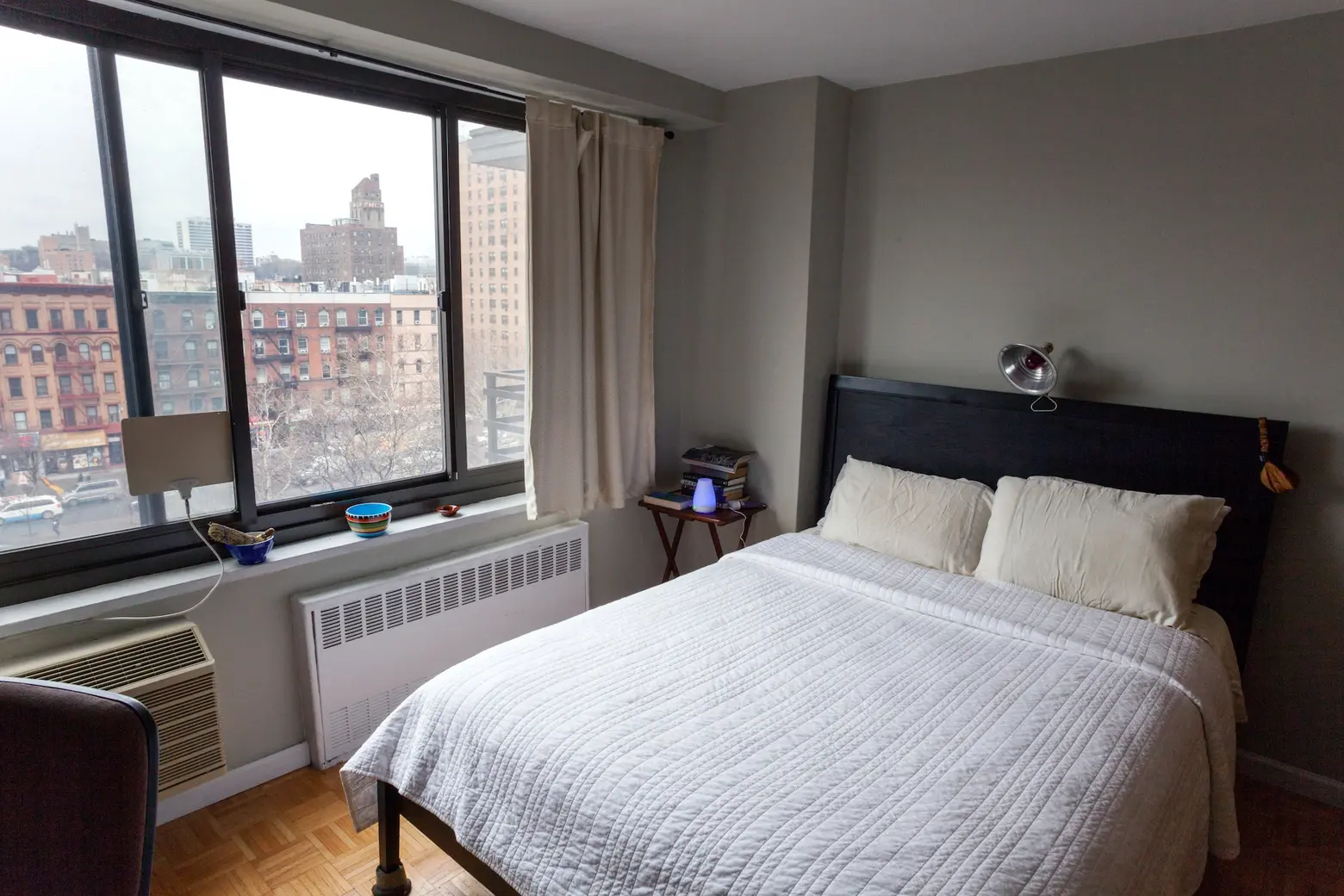 Your comedy style is quite bold and animated, but your home is very subdued and peaceful. Is it important for you to have this calm space to come back to?
Oh definitely. I am an introvert, a person who is worn down by interacting with people. When I come in from shows I need quiet and a relaxing environment to recharge.
Where are some of your favorite places to shop for furniture and home decor?
I love thrift stores. It appeals to my philosophy of style over fashion. I love to find great pieces that work in concert with a look I am trying to achieve. I love Housing Works, Salvation Army, and my building's basement when people move out.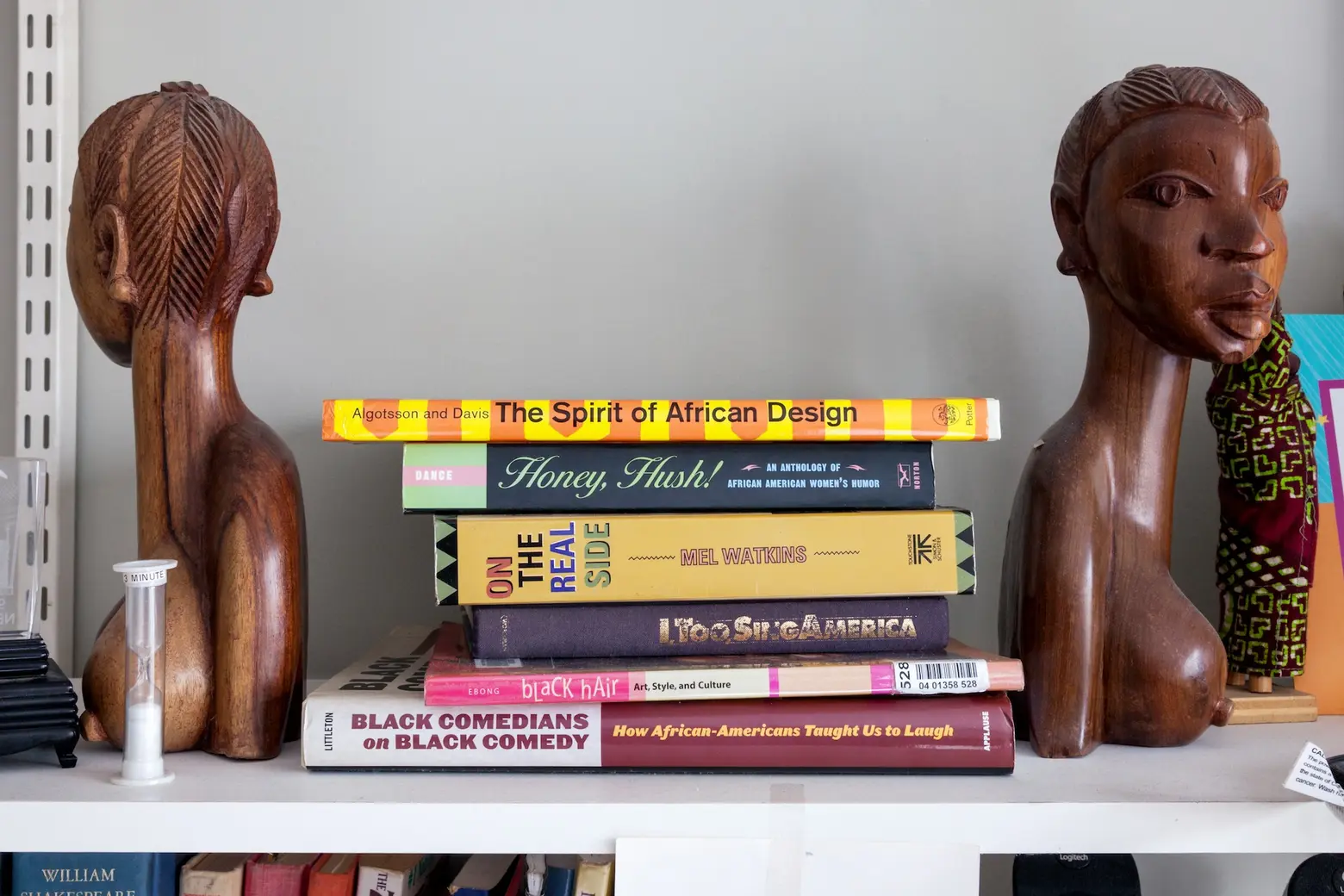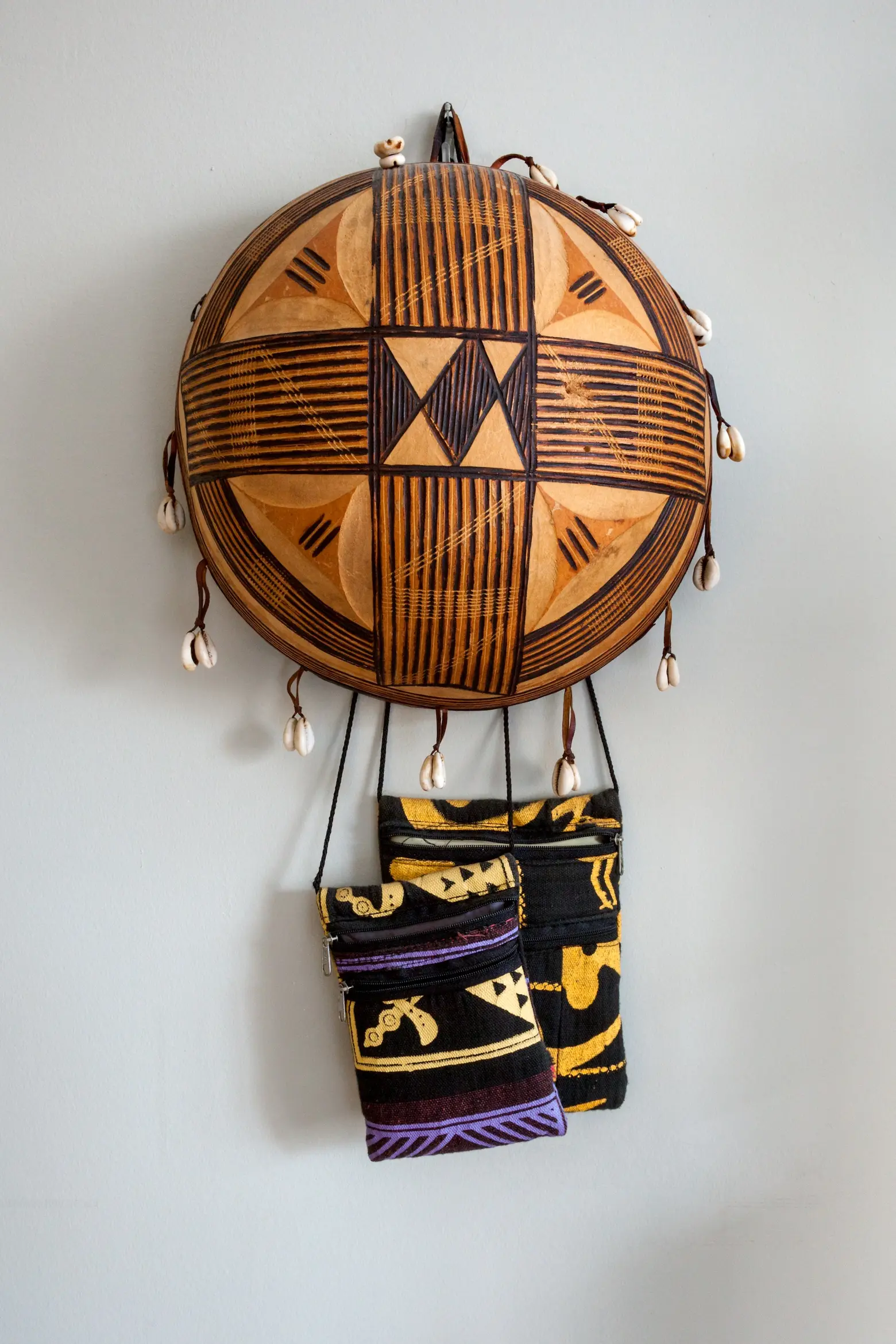 A lot of your decorations are from your three trips to Africa. Tell us about these trips and how they influenced you.
I visited Ghana, Johannesburg, and Soweto over the course of five years. There was something overwhelmingly powerful about being in a place where black people are the majority of the population. You see yourself reflected in this whole body of people, and I felt a kinship and a oneness with people a million miles from my experience. But I found many cultural similarities, especially when it came to art and music. And those were the easiest items I could carry and ship home with me. So I bought canvas art and music CDs to remind myself of my visit and my connection to Mother Africa.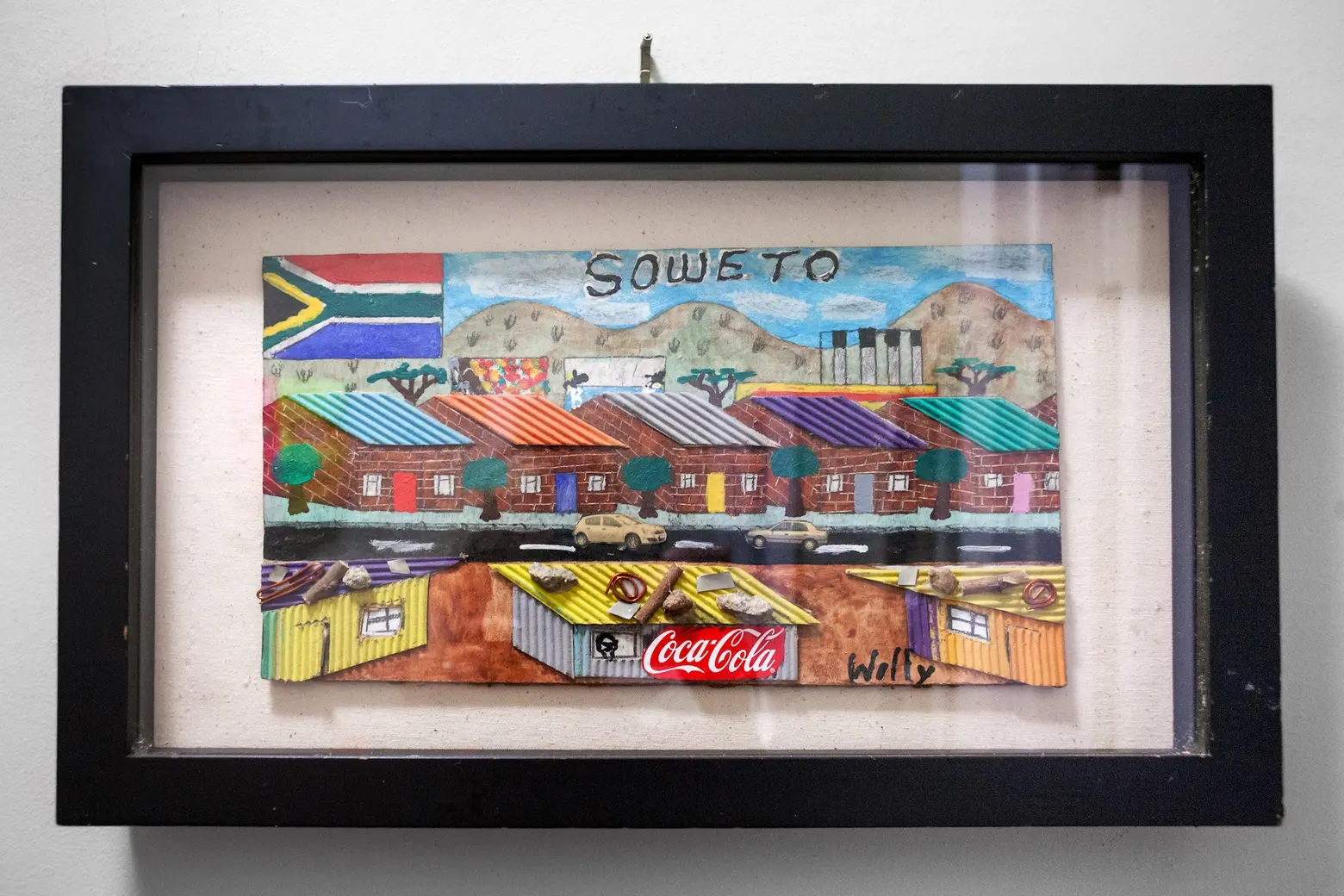 Do you have a favorite item or piece of art?
My favorite piece of art is painting I keep in a box frame that was made from pieces of cans, rocks, tin, stick –all of these discarded items–to create a scene of the town. It's a symbol of the old saying "one woman's garbage is another woman's treasure."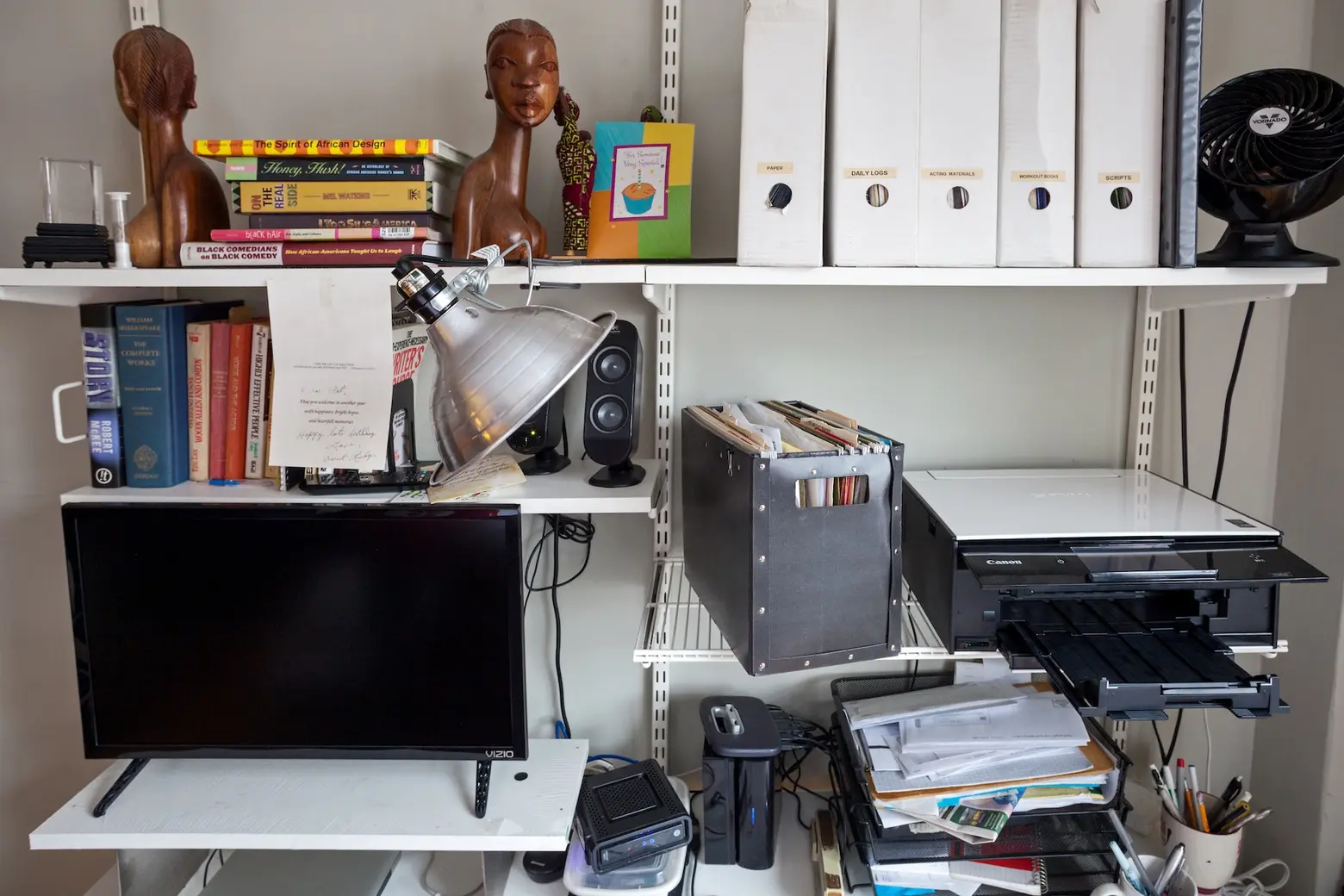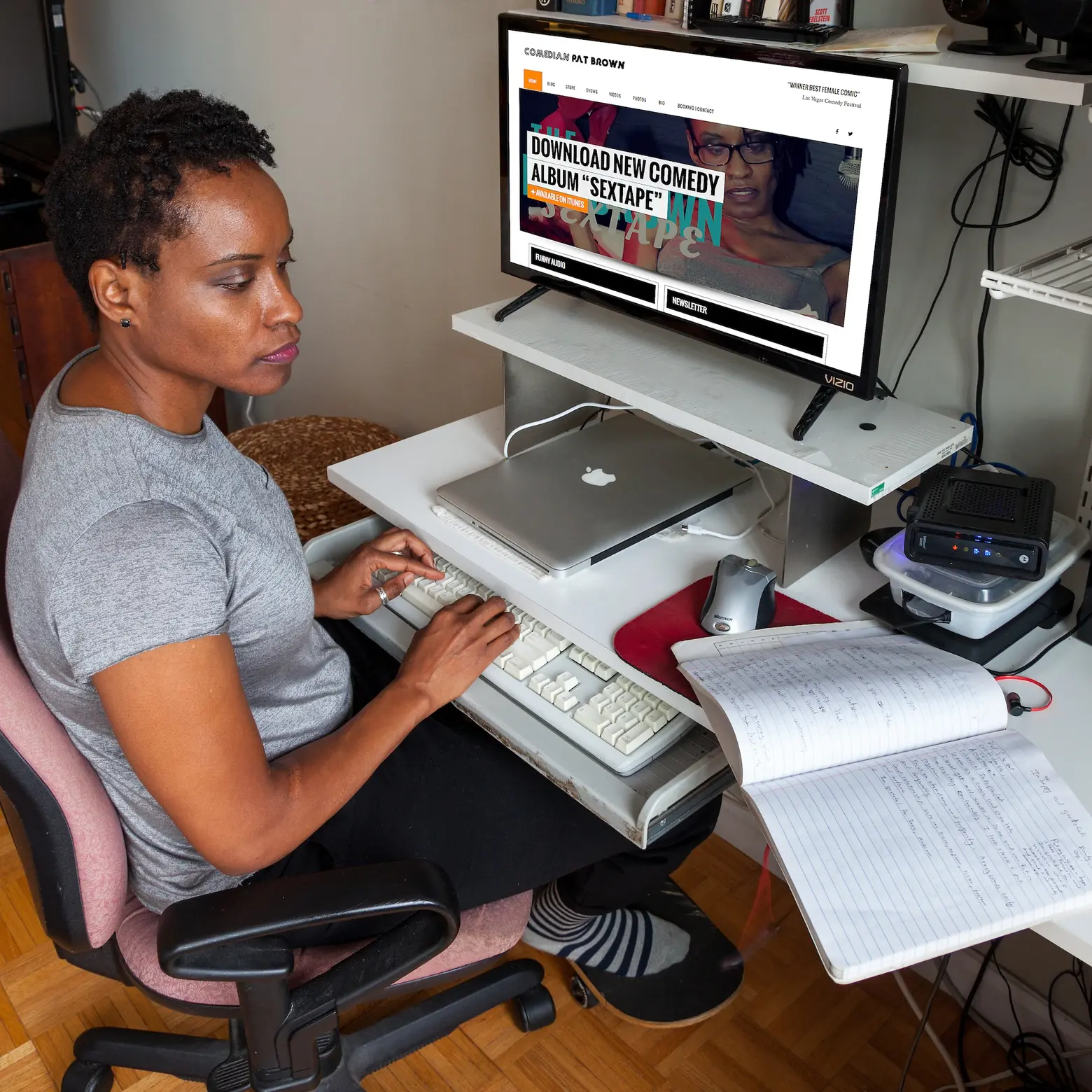 Pat has had her Container Store shelves since Atlanta. She likes to move her feet side to side on the skateboard while at her desk because it's good for your hips. She also likes to ride back and forth in the apartment to get her creative juices flowing. 
What does a typical day look like for you?
I have just gotten down a morning routine that really works for me. It consists of me getting up, doing yoga to stretch, workout, write, business work, downtime, and then go to shows later in the evening.
Do you have a favorite club in New York that you like to perform at?
Yes, I love Stand Up NY and Gotham. They feel like home to me.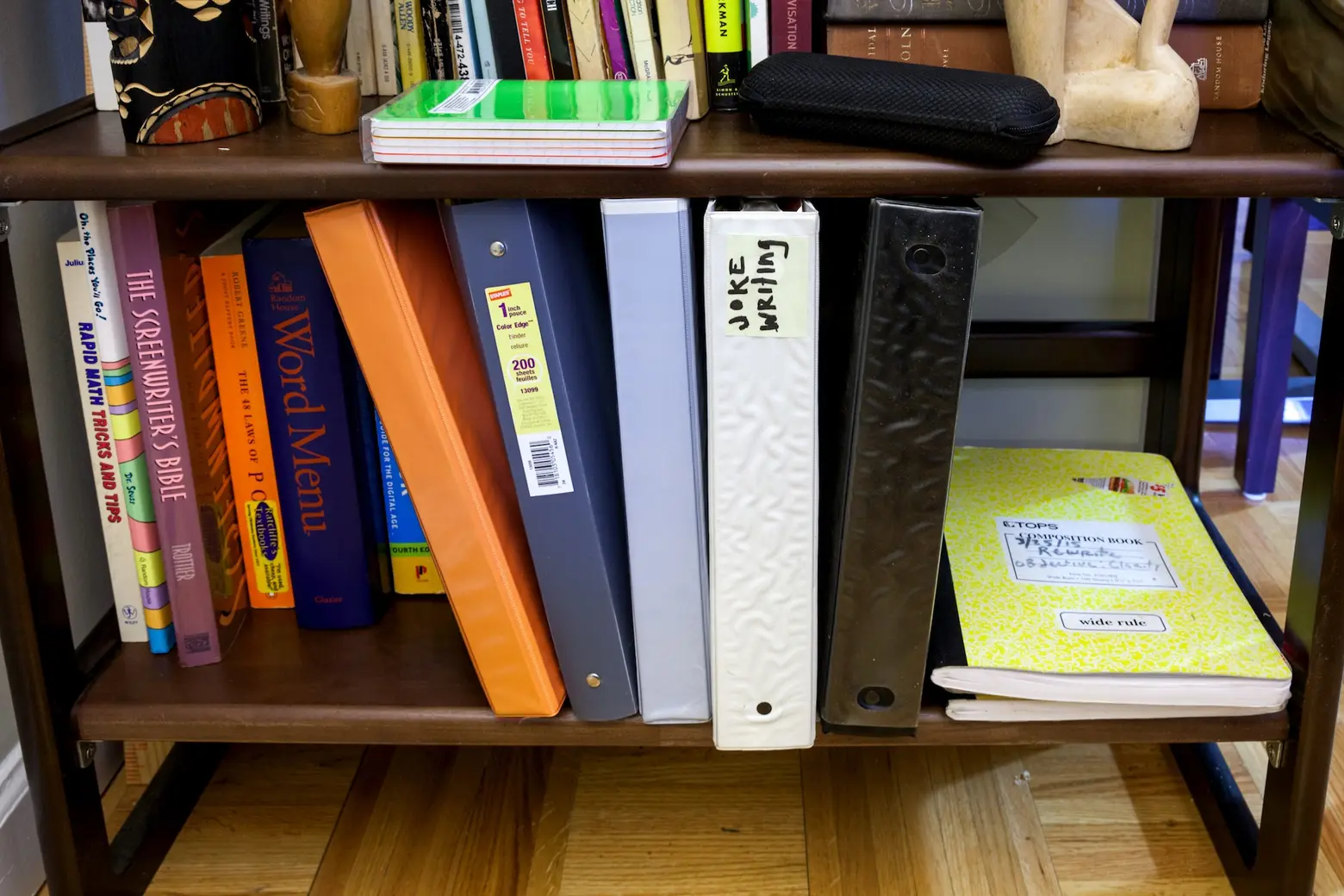 Obviously, there are a lot of political strains on the U.S. right now. Has your material changed to reflect this?
It has to in some way because we are being impacted by this seismic shift in how we're used to operating in the world. So even if you're not political, it affects you somehow and pretending otherwise is disingenuous. The old guard is changing and we are subjected to it. As a comic, we report on how this affects us in small or large ways.
 How do you feel the comedy world is handling this as a whole?
From what I can see head-on. Nobody is being subtle about it anymore. There is no taboo when it comes to talking about these current political matters. It feels too serious to be flippant about it.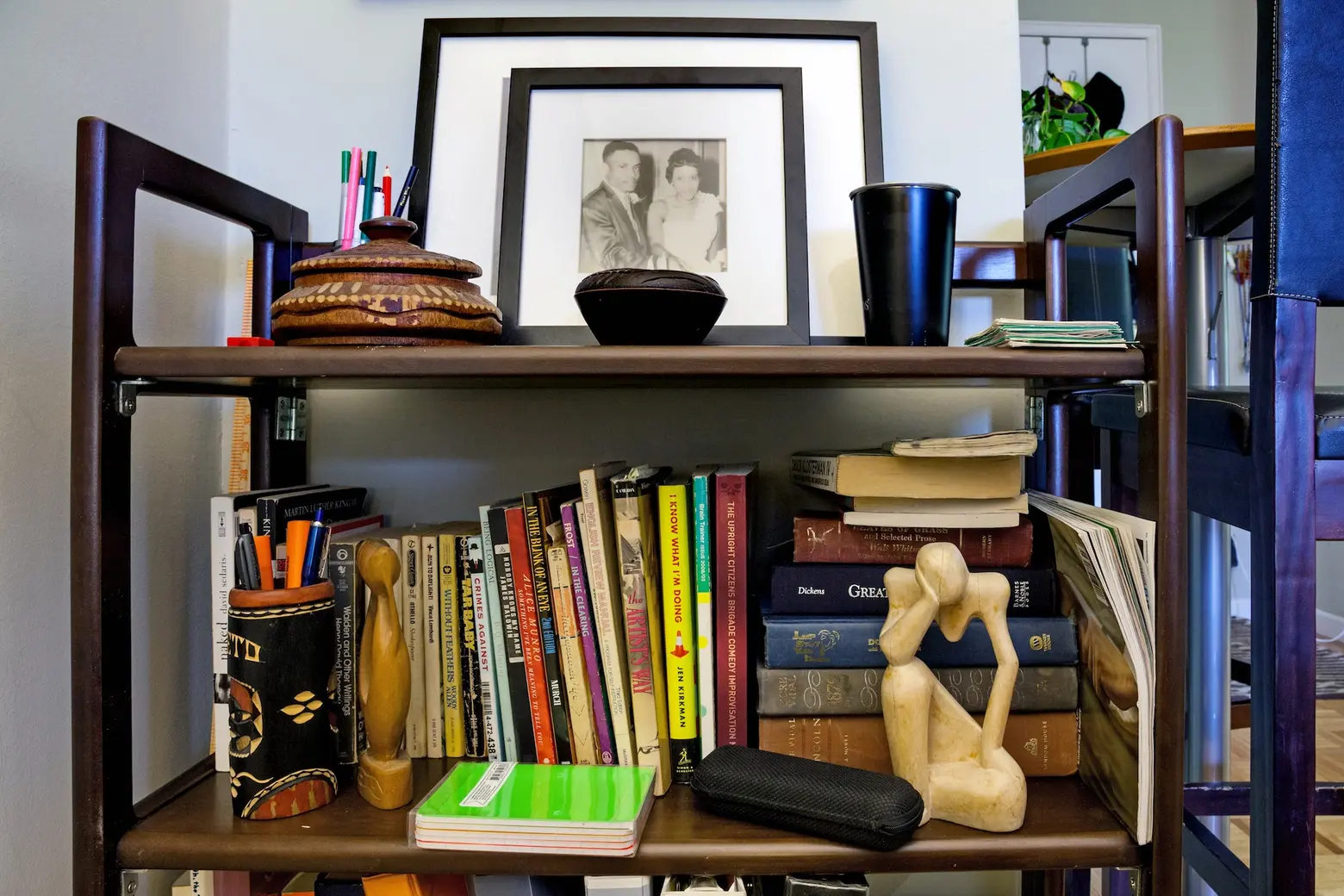 Last year, you released your comedy album "The Pat Brown Sex Tape" to much acclaim. Explain to our readers the significance of the title and what your goal was in creating this piece of work.
The name is meant to be a bit provocative, but the concept of the album is that a sex tape and a comic have to open up and be revealing to connect and then entertain their audience. And like a sex tape, a comic hopes there will be some favorite moments you remember and become your favorite. Also, people become rich and famous from sex tapes, so I want that for my metaphoric sex tape.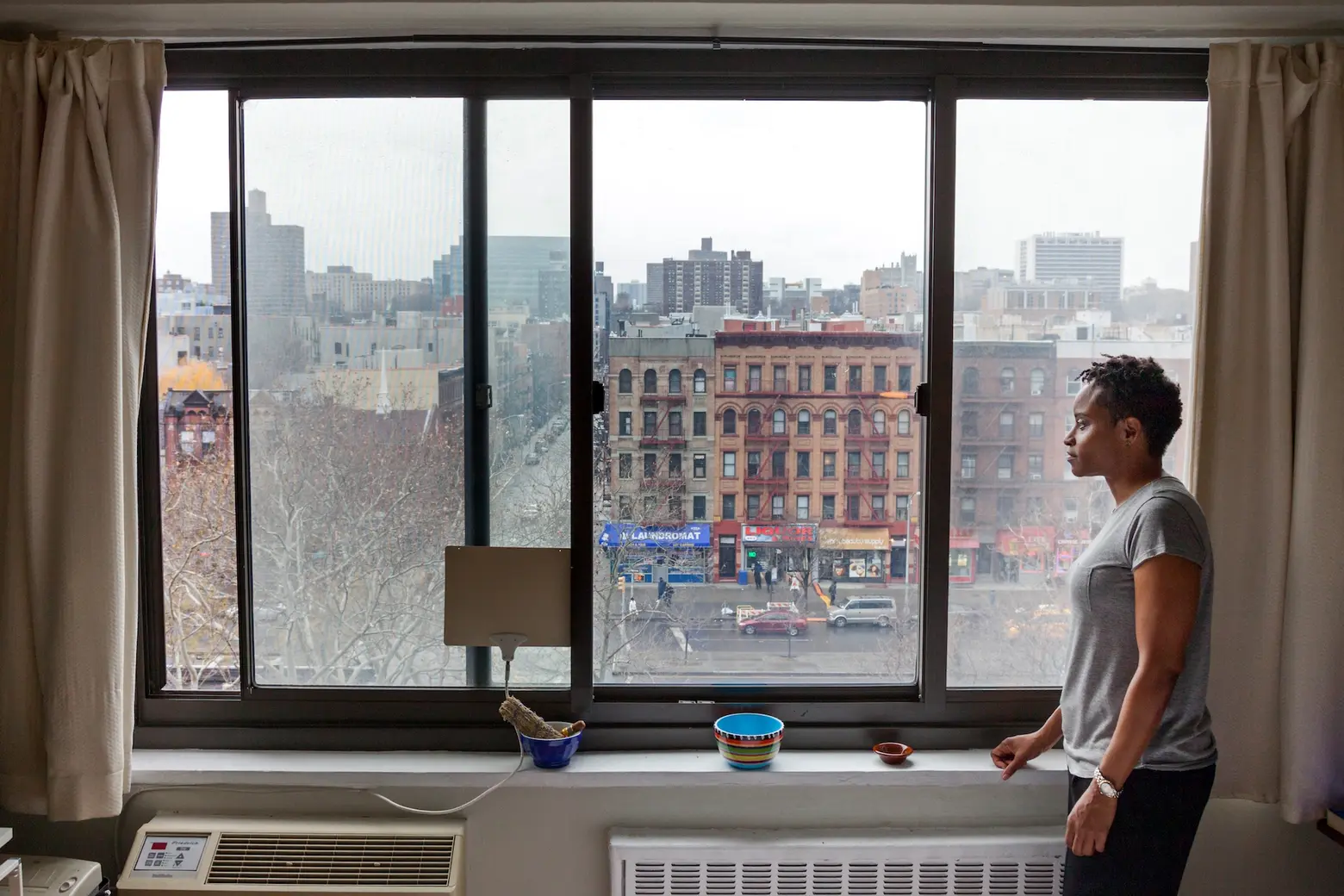 Biggest NYC pet peeve?
The freaking dirt bike dummies that ride all through Harlem revving their motors and swerving in and out of traffic during fair weather months of the year. If they would all just get in Uberpool and watch Motocross racing on their phones with their headsets on, there would be everlasting peace in my heart.
+++
You can download Sex Tape here, and find Pat's upcoming shows on her website. Follow her on Instagram and Twitter @patbrownshow.
RELATED:
All photos taken by James and Karla Murray exclusively for 6sqft. Photos are not to be reproduced without written permission from 6sqft.