Cuomo announces expansion of the Museum of Jewish Heritage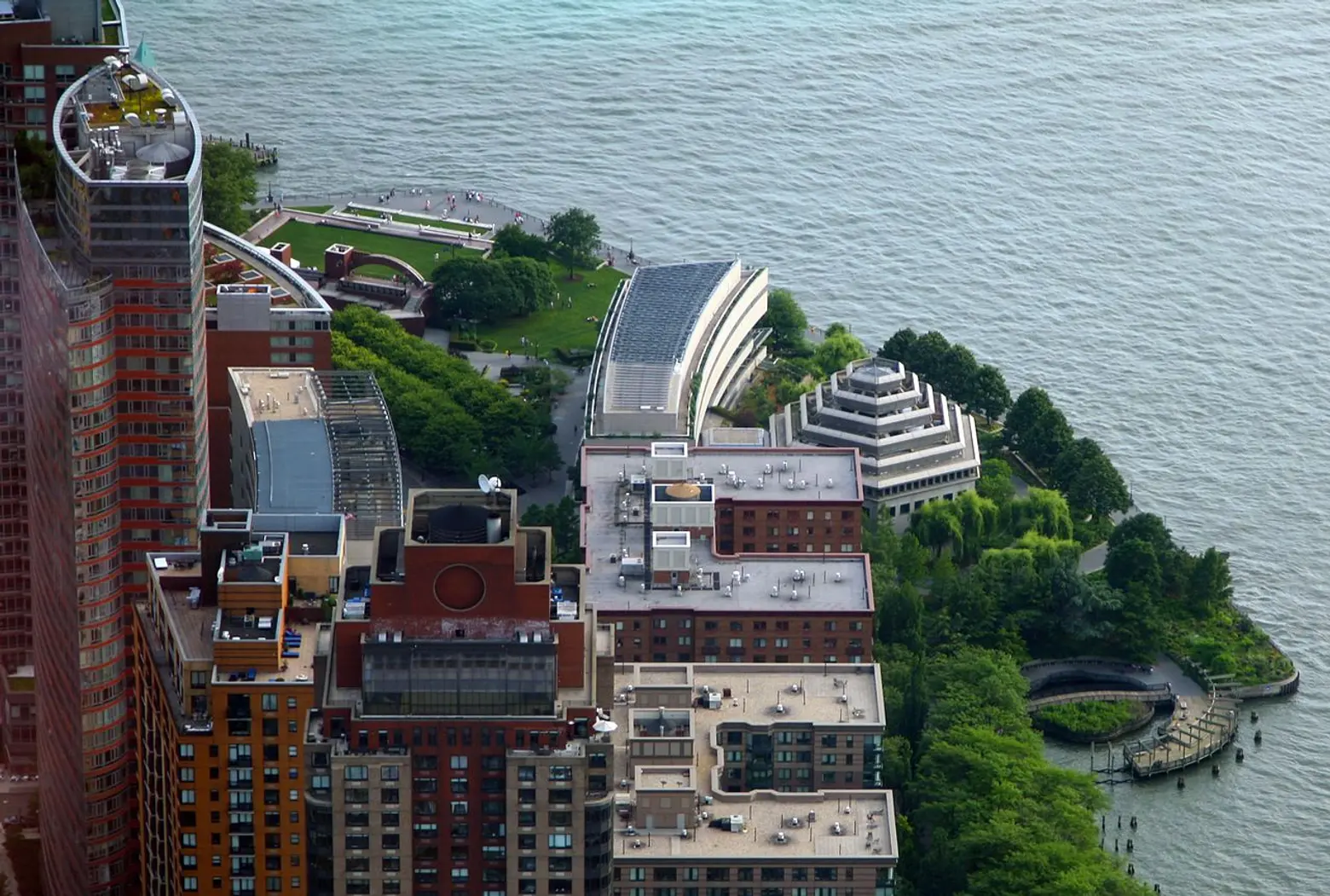 An aerial view of Battery Park City showing the Museum of Jewish Heritage, via Wikimedia Commons
An aerial view of Battery Park City showing the Museum of Jewish Heritage, via Wikimedia Commons
"To address the disturbing number of anti-Semitic and other discriminatory attacks in New York, the Governor is proposing a first-in-the-nation domestic terrorism law," reads a bullet point from Cuomo's 2020 agenda. As part of this larger hate crime anti-terrorism act, the Governor has directed the Battery Park City Authority to develop an expansion plan for the Museum of Jewish Heritage – A Living Memorial to the Holocaust so that it will become a "learning destination for school children across the state."
The Governor's announcement comes just days after Sunday's "No Hate. No Fear" Solidarity March in lower Manhattan that was a response to a series of recent horrific anti-Semitic acts of violence. At the march, Cuomo committed an additional $45 million in funding to protect the state's religious-based institutions, including non-public schools and cultural centers.
"The recent rash of anti-Semitic and other hate-fueled attacks in New York and across the nation are understandably causing anxiety, but we will not be intimidated," Governor Cuomo said. "In New York we stand up to those who try to sow division and fear, and this new funding will provide religious and cultural institutions the support they need to help protect themselves and keep people safe. We will not let the cancer of hate and intolerance weaken us – we will continue to stand up and denounce it every time it rears its ugly head."
The Museum of Jewish Heritage opened in Battery Park City in 1997. It had first been recommended in 1981 when Mayor Koch appointed a Task Force on the Holocaust, however, discrepancies over location, funding, and architecture slowed the process down. Once the bulk of Battery Park City was completed, a lease was signed with the Battery Park City Authority in 1986, and the building was ultimately designed by Kevin Roche. Its "six-sided shape and six-tiered, louvered roof" serve as "reminders of the six million Jews who perished in the Holocaust," as well the six-pointed Star of David, according to the Museum. Today, in addition to a permanent collection of more than 25,000 items relating to modern Jewish history and the Holocaust, the Museum hosts special exhibits and public programs and sees more than 60,000 schoolchildren a year pass through its doors.