Morris Adjmi reveals 'The Warehouse,' High Line-adjacent office complex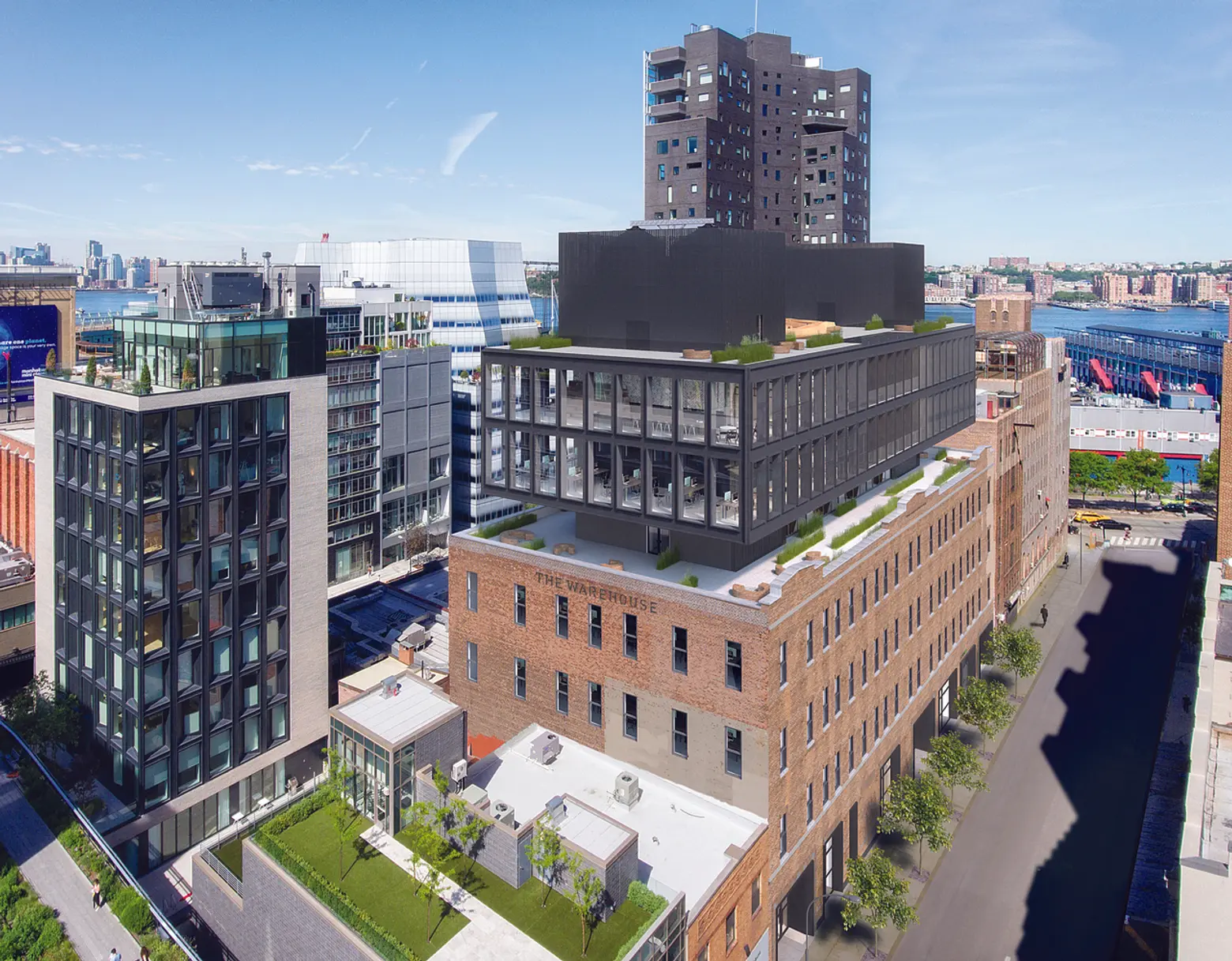 Morris Adjmi is no stranger to converting and reinterpreting industrial architecture, so it's fitting that Elijah Equities tapped the "contextual king" to redevelopment the Carolina Manufacturing Company's former distribution facility and apparel-manufacturing space at 520 West 20th Street, right next to the High Line in Chelsea (h/t ArchDaily). For the project, known as "The Warehouse," Adjmi will add a three-story, steel-framed addition to the current 65,000-square-foot structure, resulting in 100,000 square feet of office and retail space with more than 18,000 square feet of rooftop and outdoor amenity space.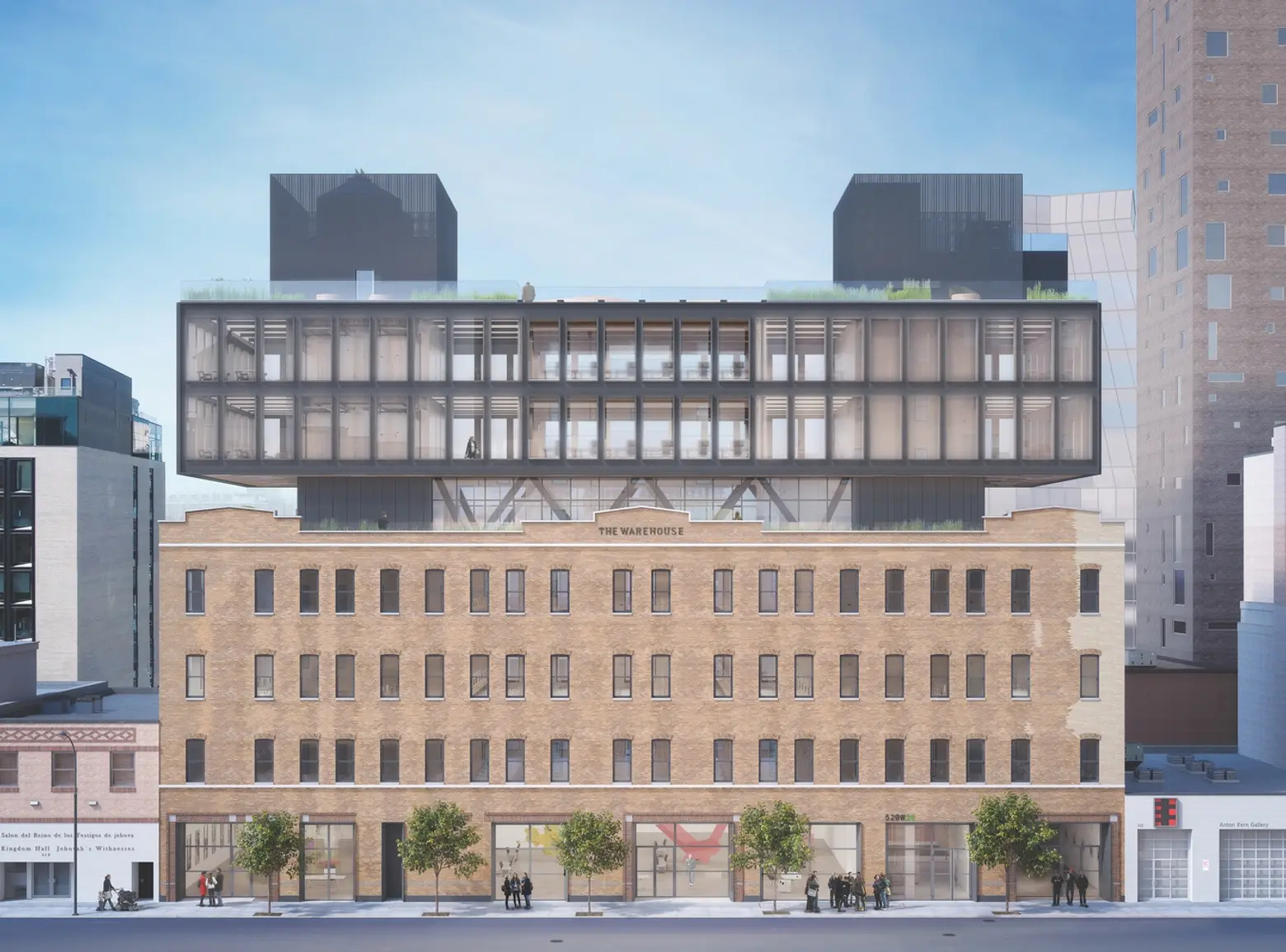 For the developer, the decision to respect the building's history was actually a personal one, as Principal James Haddad's grandfather founded the Caroline Manufacturing Company. "We have owned this property for decades, and it was once the hub of our apparel company, he told ArchDaily. "Permissible zoning allowed us the freedom to do many things on the site, including demolish it completely and convert it to residential condominiums for sale, which is a route many others in the neighborhood have chosen. However, that would mean ultimately destroying and divesting the building, and our own personal histories are too intertwined with these bricks; we just couldn't let that happen. Instead, we collectively opted to stay true to The Warehouse's heritage and commercial roots, keeping the bones of the property and adding a modern expansion that complements the original brick-and-mortar base."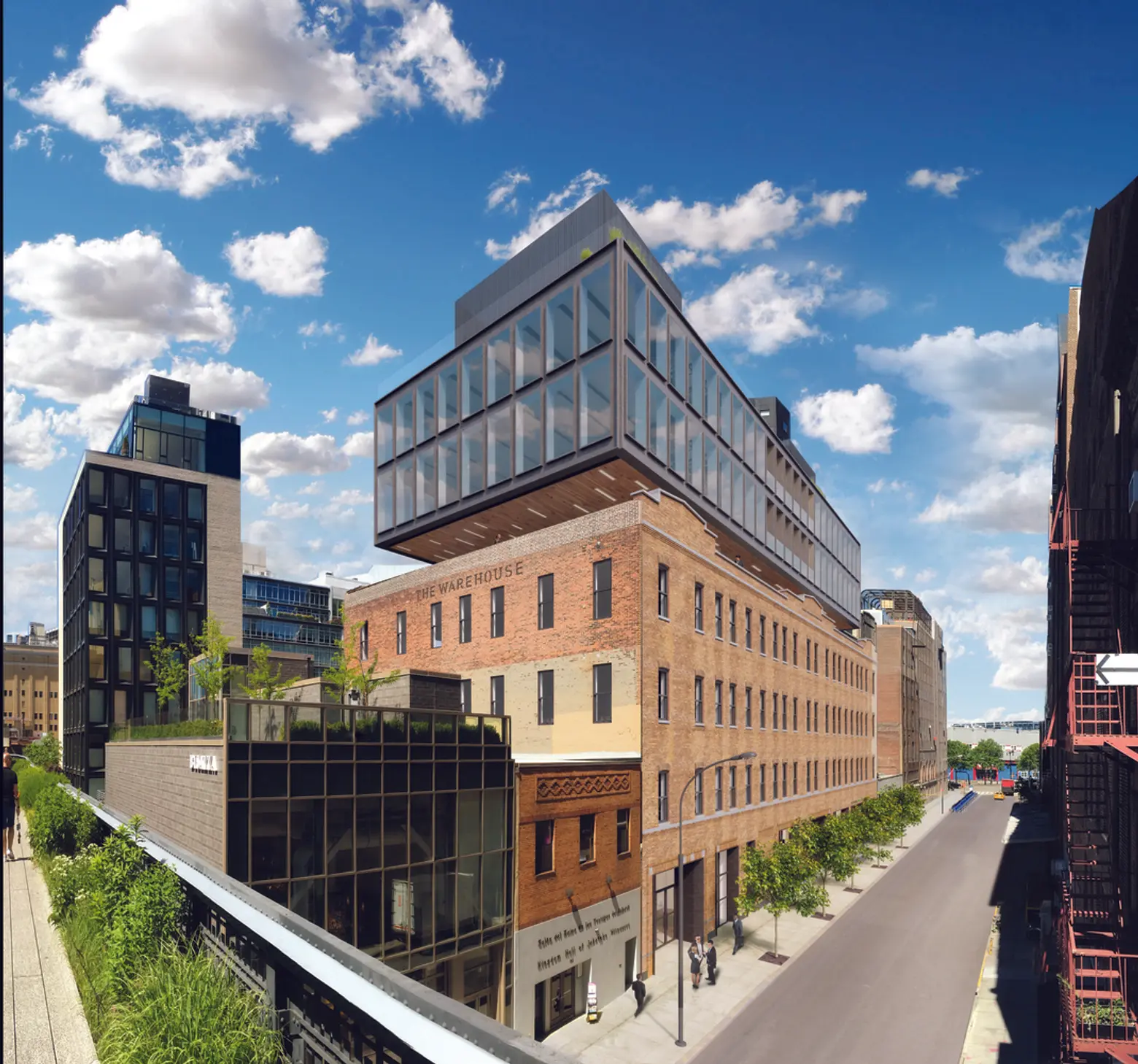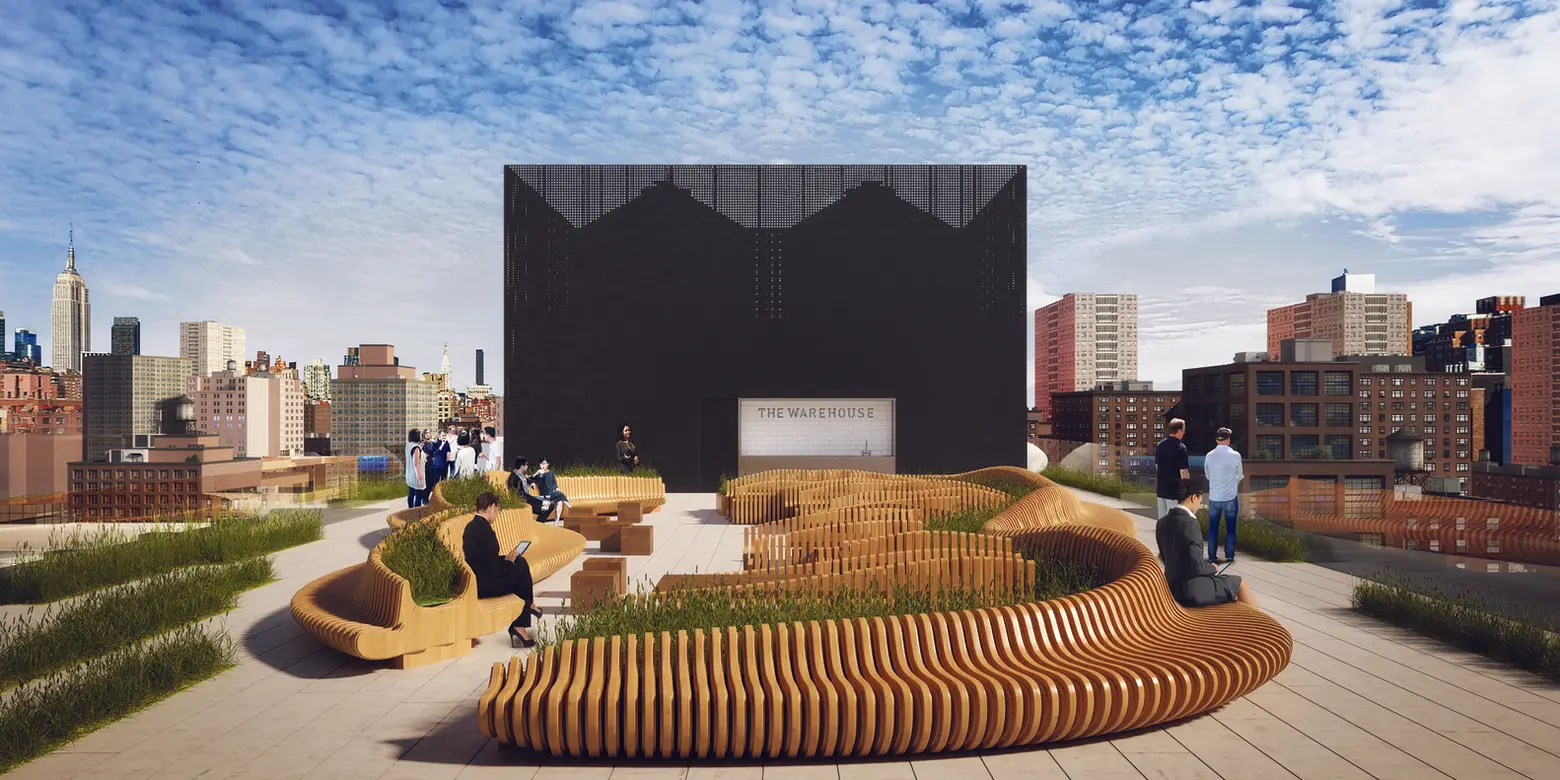 To that end, Adjmi created a fifth-floor "neck," a wrap-around terrace on top of the original structure. There's another third-floor deck atop the two adjacent buildings, as well as a roof deck with sinuous, organic seating. Adjmi said the greenery "draws parallels" from the High Line.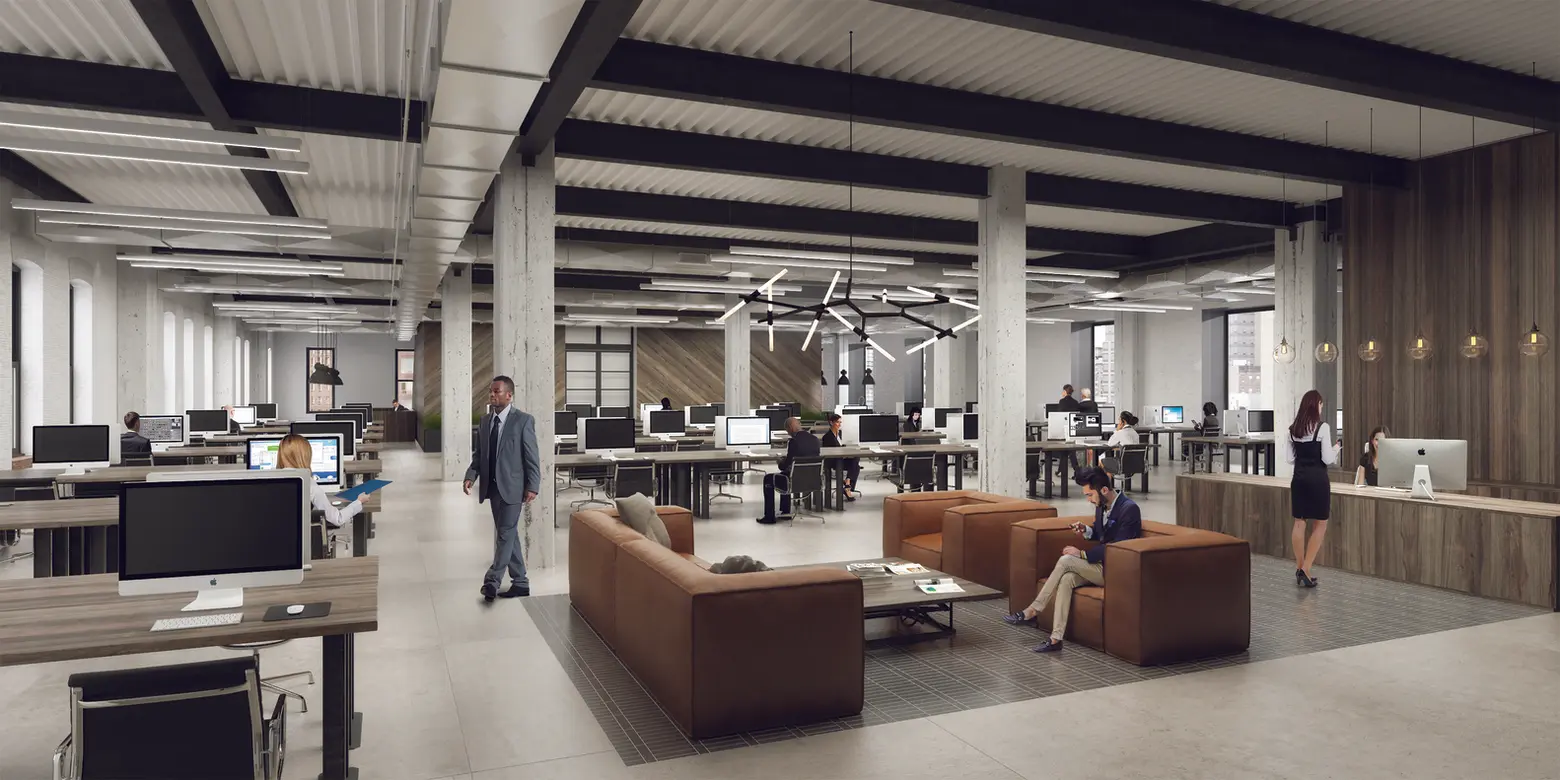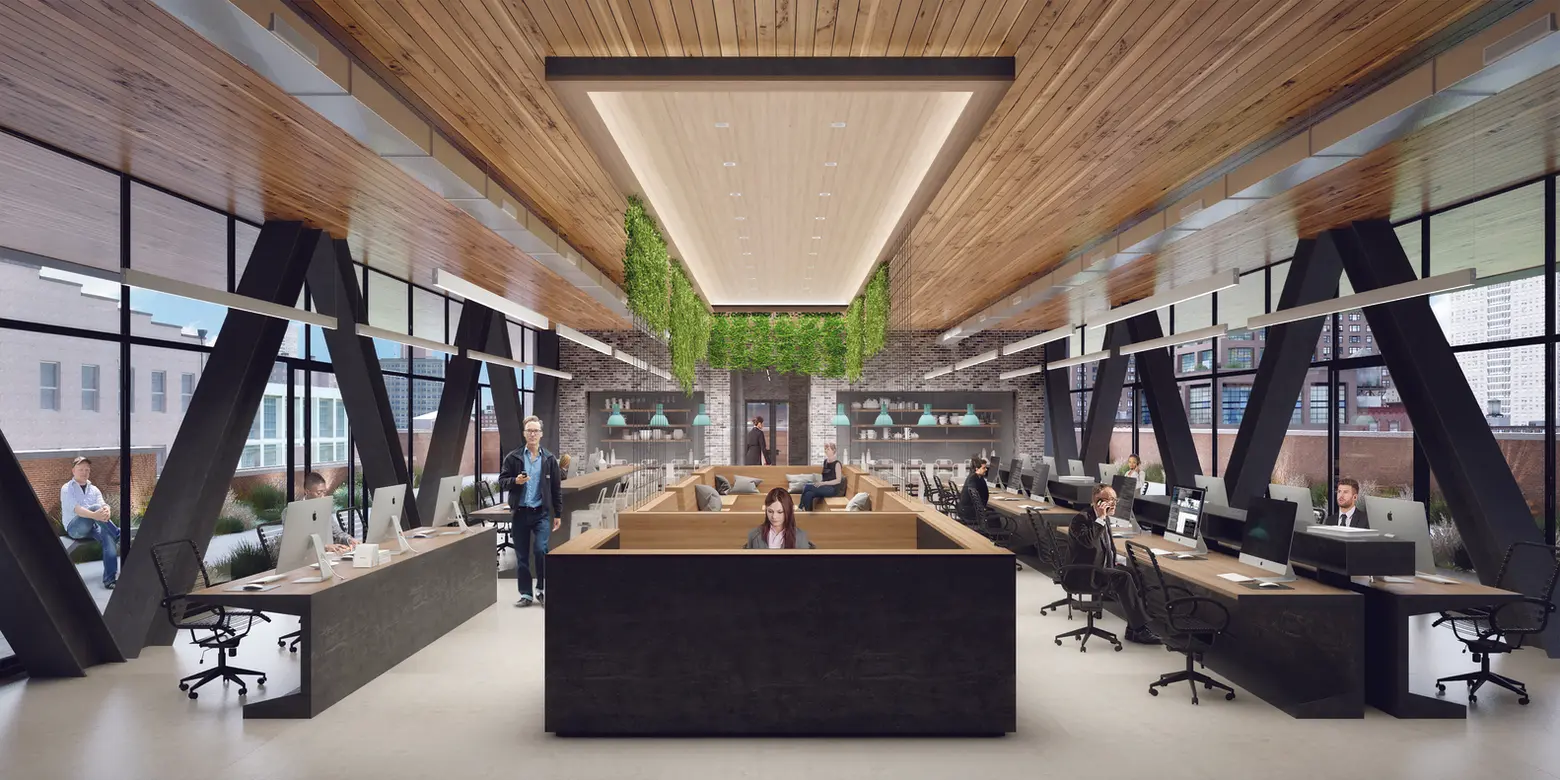 The rear of the building will be reconfigured to eliminate columns and add larger windows and open floorplans.
Of his design, Adjmi said, "My intent was to capture the spirit of the original warehouse and develop a creative tension between the powerful brick-and-mortar base and the elegant new steel-and-glass addition. I wanted to connect these two beautiful structures without simply fusing them together. The new steel-and-glass element bridges between the structural elevator and stairway cores creating the sense that it floats above the original building."
Construction is expected to begin this spring with occupancy slated for the first quarter of 2019. Just six blocks north at 540 West 26th Street, Adjmi designed a new commercial and gallery building. Though it's a much more modern, glassy structure, he noted that here, too, he was inspired by the neighborhood's industrial character.
[Via ArchDaily]
RELATED:
Renderings courtesy of Morris Adjmi Architects