Massive high-rise complex with 900 apartments, retail, offices and schools coming to Downtown Brooklyn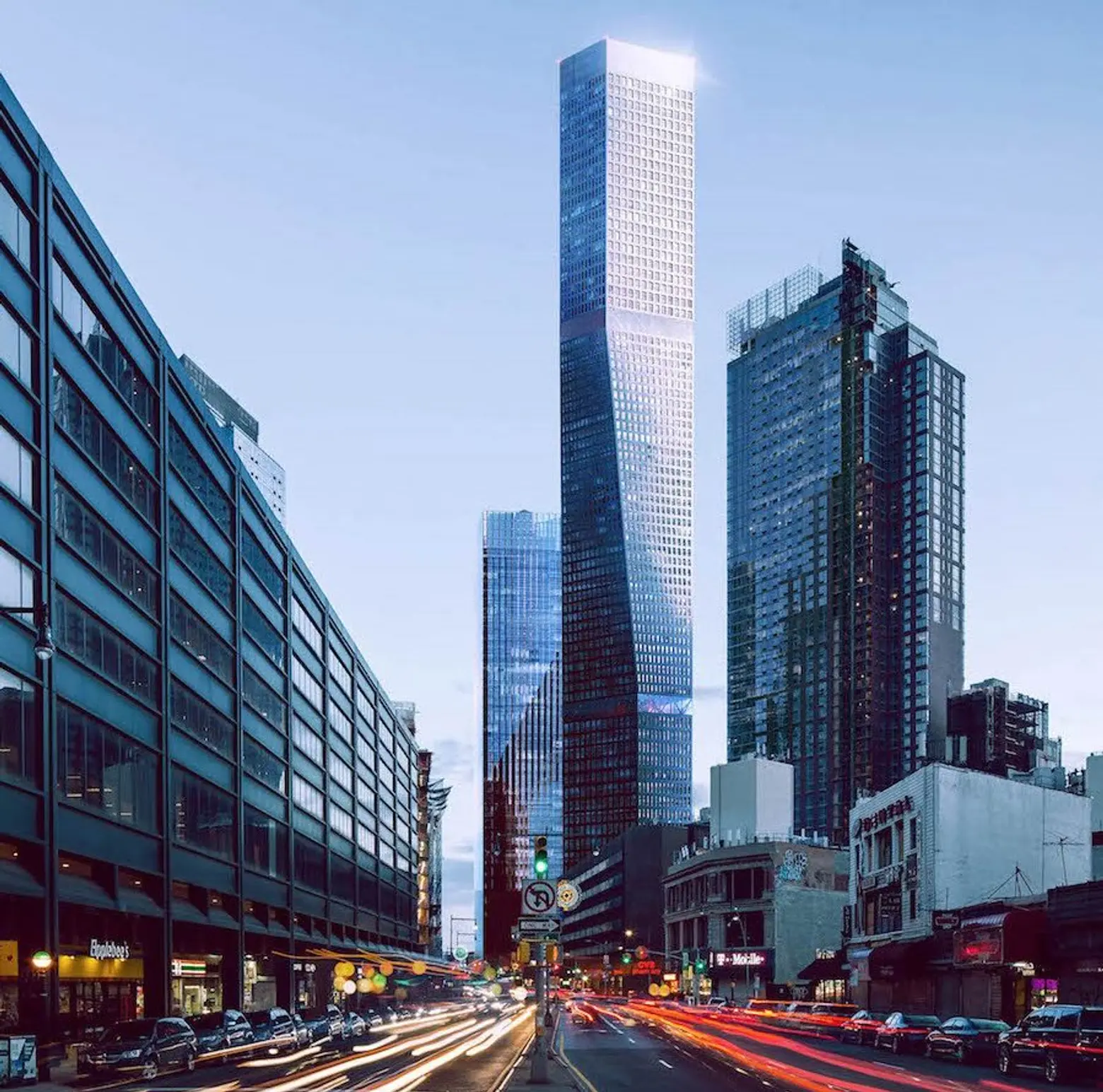 View south down Flatbush Avenue
Alloy Development announced plans to build a pair of towers at 80 Flatbush Avenue, a 61,000-square-foot parcel of land between Flatbush Avenue, Schermerhorn Street, Third Avenue and State Street. The developer–who, with the Department of Education, owns the land–has been selected by the city's Educational Construction Fund to build the mixed-use complex as part of the redevelopment of the Khalil Gibran International Academy, which will move into one of the two new school buildings that will be part of the project. The second of the two will be a 350-seat elementary school. The project will also offer 900 apartments (200 of which will be affordable), a 15,000-square-foot cultural facility, 200,000 square feet of office space and 40,000 square feet of retail space.
View west across Flatbush Avenue
Construction will happen in phases, the first being a 38-story triangular building that will contain residential, office and retail space. Both this building and the two schools are scheduled to open by 2022 according to the developer. The second phase will be another mixed-use tower, this one 74 stories, to be completed by 2025.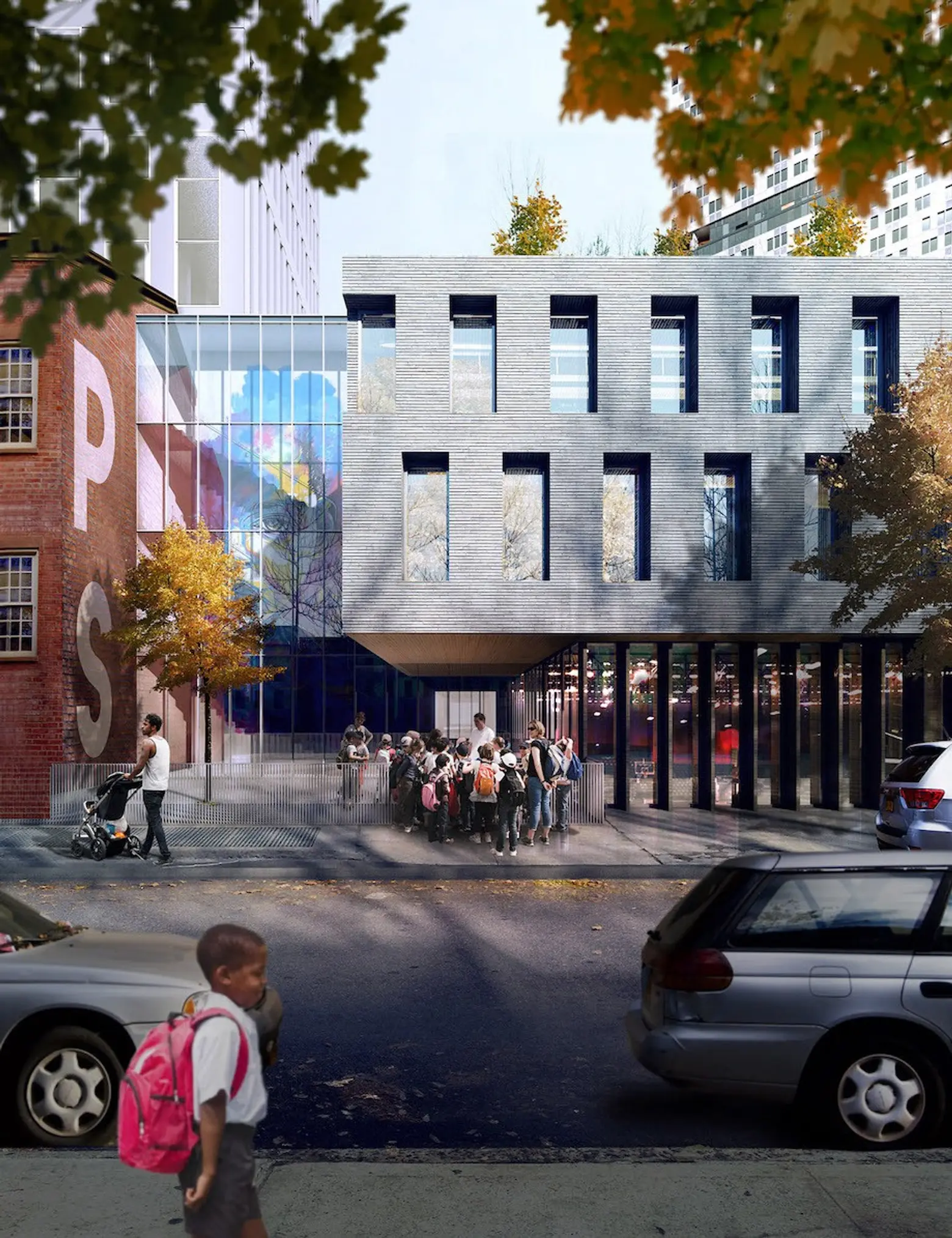 View of school looking north across State Street.
The planned project will bring 900 new residential units to the burgeoning development zone where Downtown Brooklyn meets Fort Greene and Boerum Hill. Residential units will include 200 affordable units for households making 60 percent of the area median income under the city's Mandatory Inclusionary Housing program.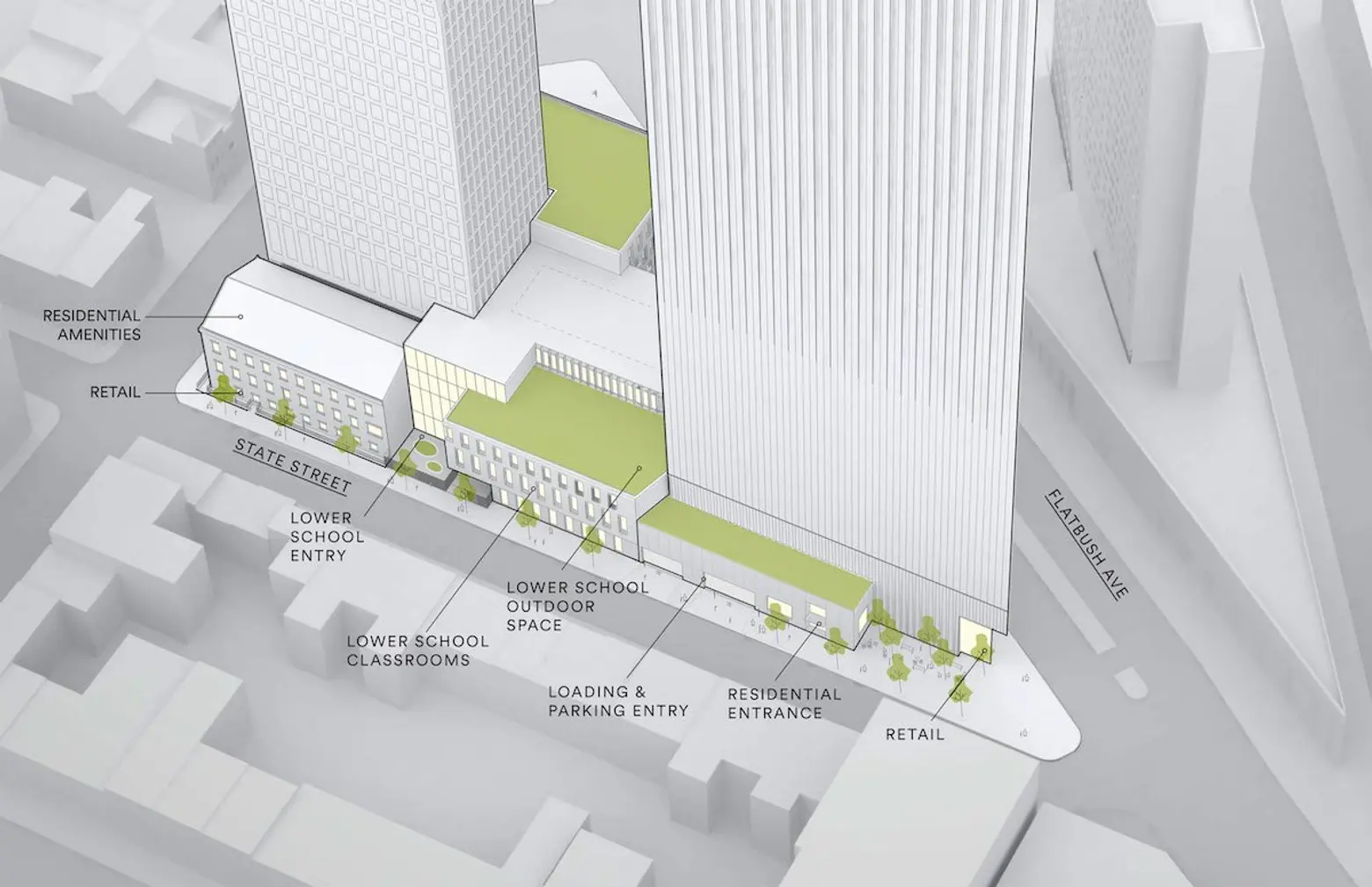 Urban strategy: Flatbush Avenue and State Street.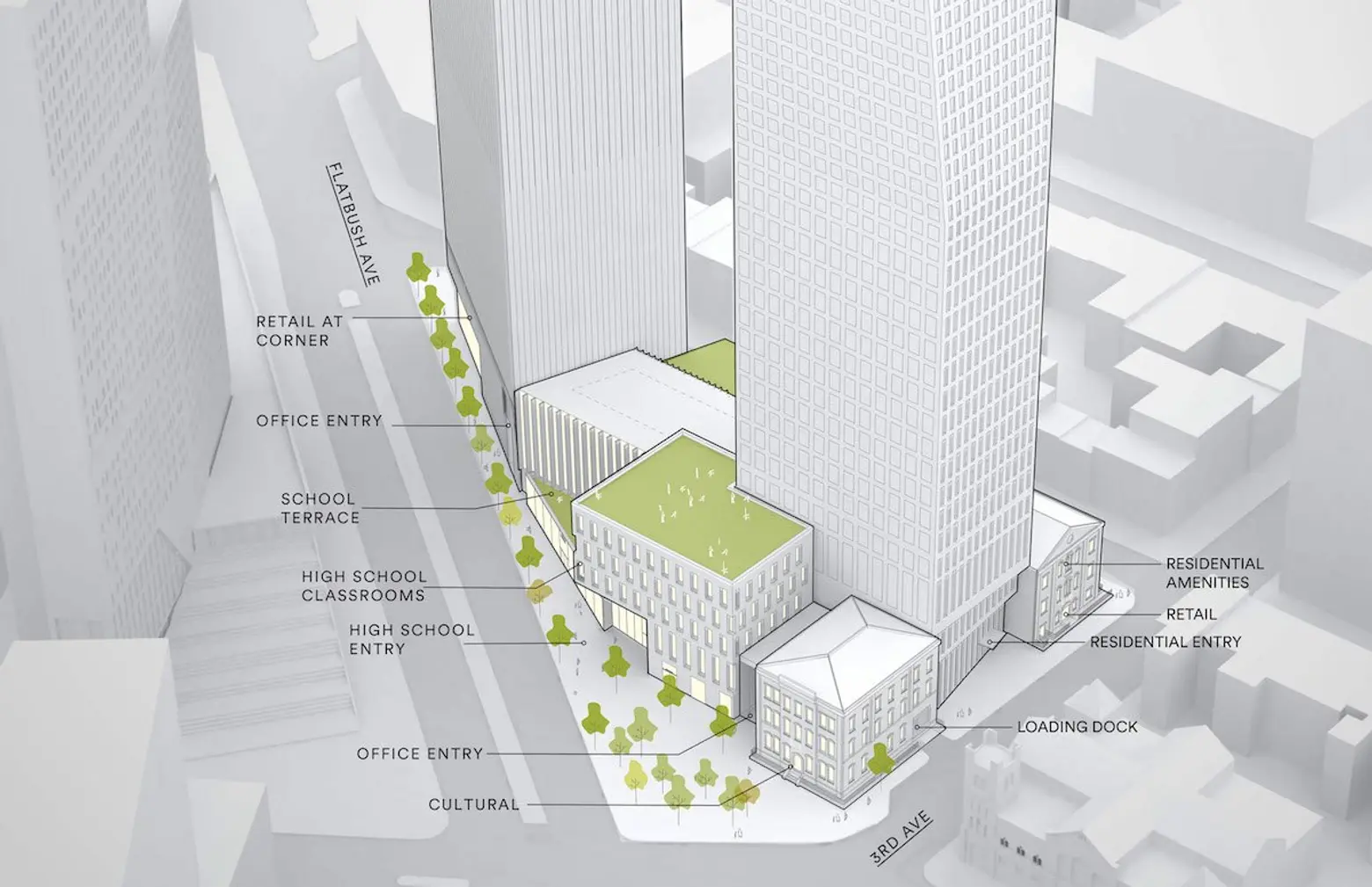 Urban strategy: Flatbush and Third Avenues.
RELATED:
Images courtesy of Alloy