Lyft will bring grocery access to Brownsville as part of program to supply 'food deserts' with healthy choices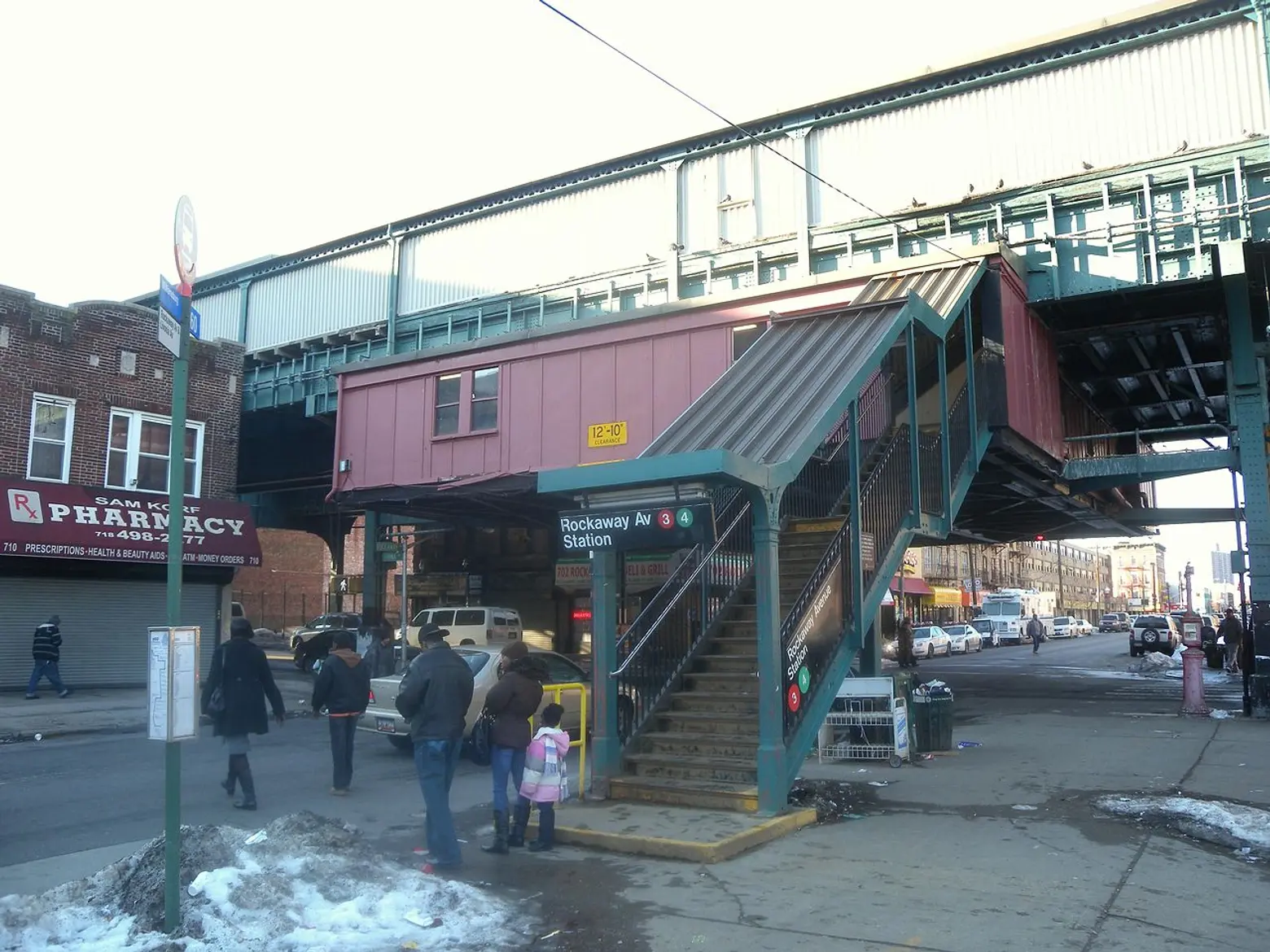 Rockaway Avenue subway station in Brownsville. Image via Wikimedia cc.
Car hire company Lyft has announced that it will expand its Grocery Access Program to New York City. The program, first launched in Washington, D.C. and Atlanta, aims to provide access to healthy foods to residents who don't live near full-service grocery stores and farmers markets. Lyft, in partnership with GrowNYC and BMS Family Health and Wellness Centers, will launch the program in NYC by improving access to healthy food options for low-income residents in Brownsville, Brooklyn.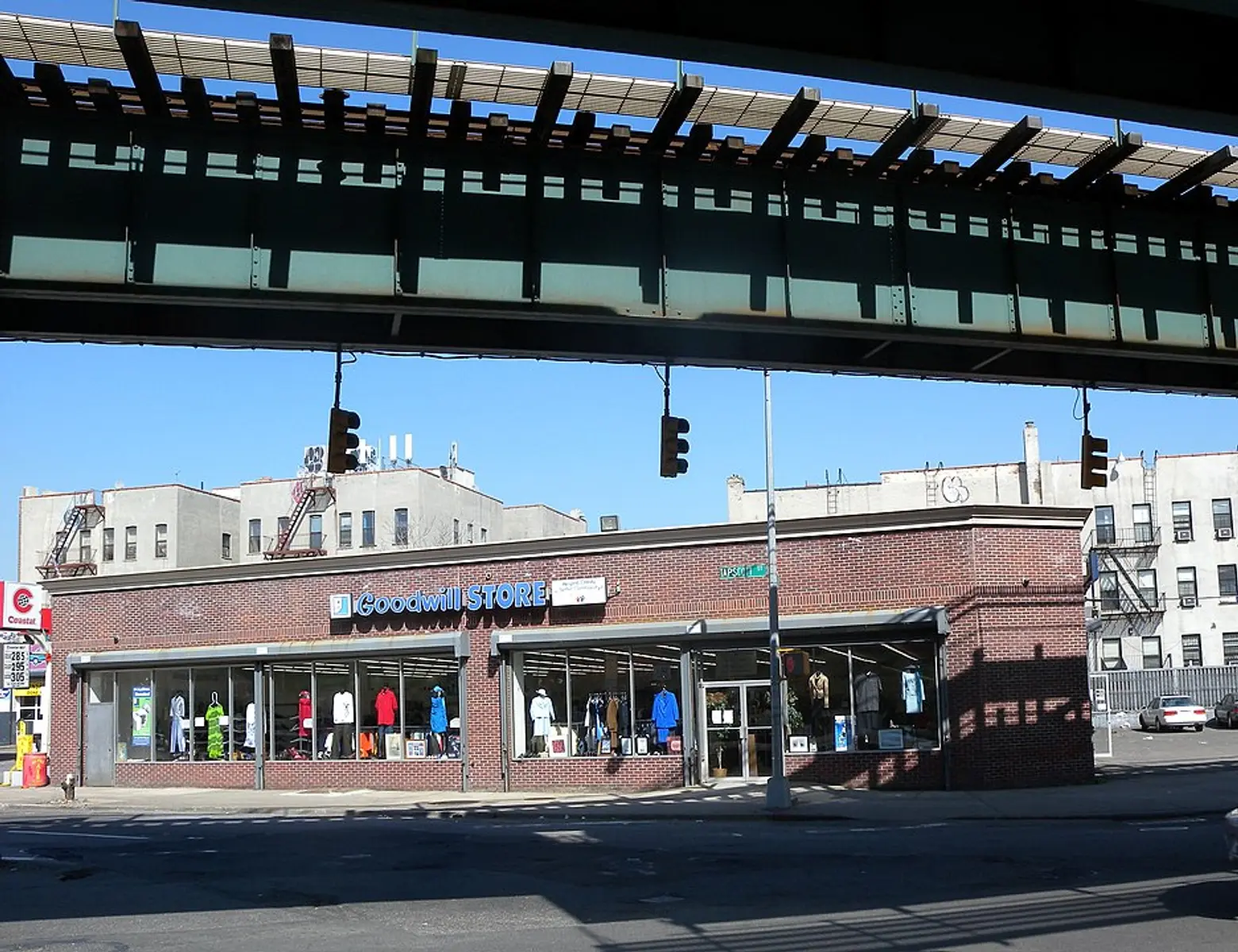 Image via Wikimedia cc.
Residents in need will be able to get discounted Lyft rides to and from participating grocery stores and farmers markets. In its first phase, the Grocery Access Program will help as many as 200 families through October 2019. Eligible families chosen by BMS will receive discounted rides of $2.50–less than the cost of a roundtrip bus ticket–to and from multiple markets in and around the Brownsville area. Residents just need to begin or end their trip at a participating partner location including Project EATS in Brownsville, GrowNYC Pitkin Youthmarket, GrowNYC Grand Army Plaza Greenmarket, East New York Farms or Isabahlia Ladies of Elegance Farmers Market on Rockaway Avenue.
According to Lyft, in 2018 over 16,000 New Yorkers used their SNAP cards at GrowNYC markets, resulting in 50,265 visits and $1 million in sales. The new program represents a commitment to making it easier, faster and less expensive for residents in underserved areas to access farmers' markets.
Steve Taylor, Mid-Atlantic Regional Manager at Lyft, said in a statement, "In designing this program, we sought out partners with deep connections in the community. GrowNYC and our community partner, BMS Family Health and Wellness Centers, were natural fits for this program and have an understanding of the various issues that people with less access to full-service grocery stores regularly encounter."
The Grocery Access Program is part of City Works, an initiative in which Lyft partners with its community of drivers, riders, local activists and city leaders to create a positive impact on life in cities across North America. The program was piloted in Washington, D.C. and Atlanta, where hundreds of families were provided with thousands of discounted rides. The recently-announced expansion to other major metropolitan areas is a result of the program's success.
RELATED: