LPC approves Achim Menges' futuristic rooftop pavilion and stage for Pier 17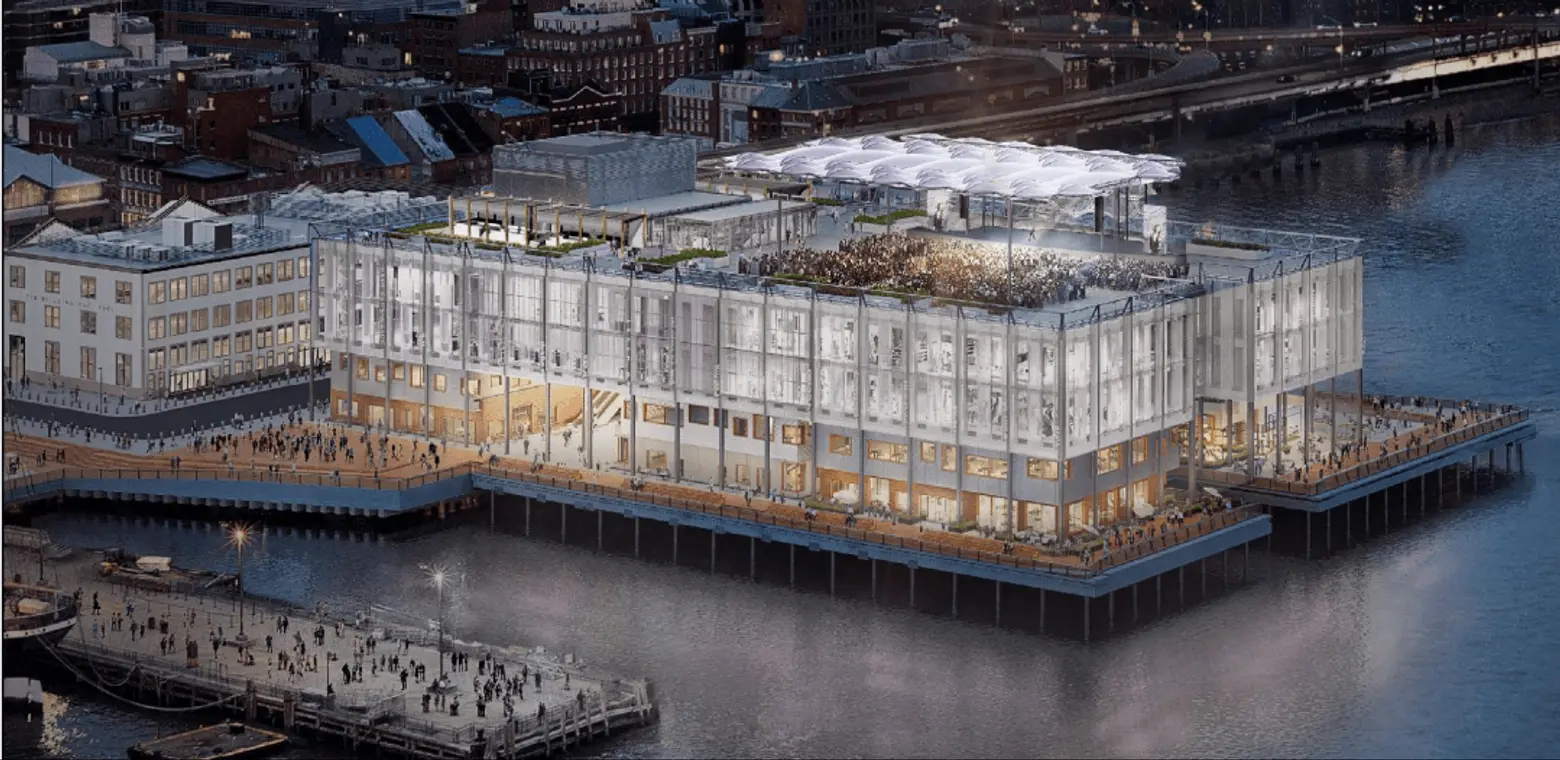 Between the controversial–and eventually nixed–condo tower and the news of ESPN's new studio plans, it's hard to keep up with what's taking shape at Pier 17 in the Seaport district. The latest arrival comes from above: Developers Howard Hughes Corporation announced plans earlier this year for a "crown jewel" for the new pier, a rooftop stage and installation with a see-through canopy that will maintain sightlines of Lower Manhattan. The high-tech topper was designed by German architect Achim Menges, known for ethereal, high-concept structures made with 3-D printers or woven from carbon fibers. Set for a summer 2018 opening, the new performance space will occupy 60,000 square feet according to Downtown Express. The project on Tuesday was approved by the Landmarks Preservation Commission, who said it will "set a standard for all future temporary seasonal structures."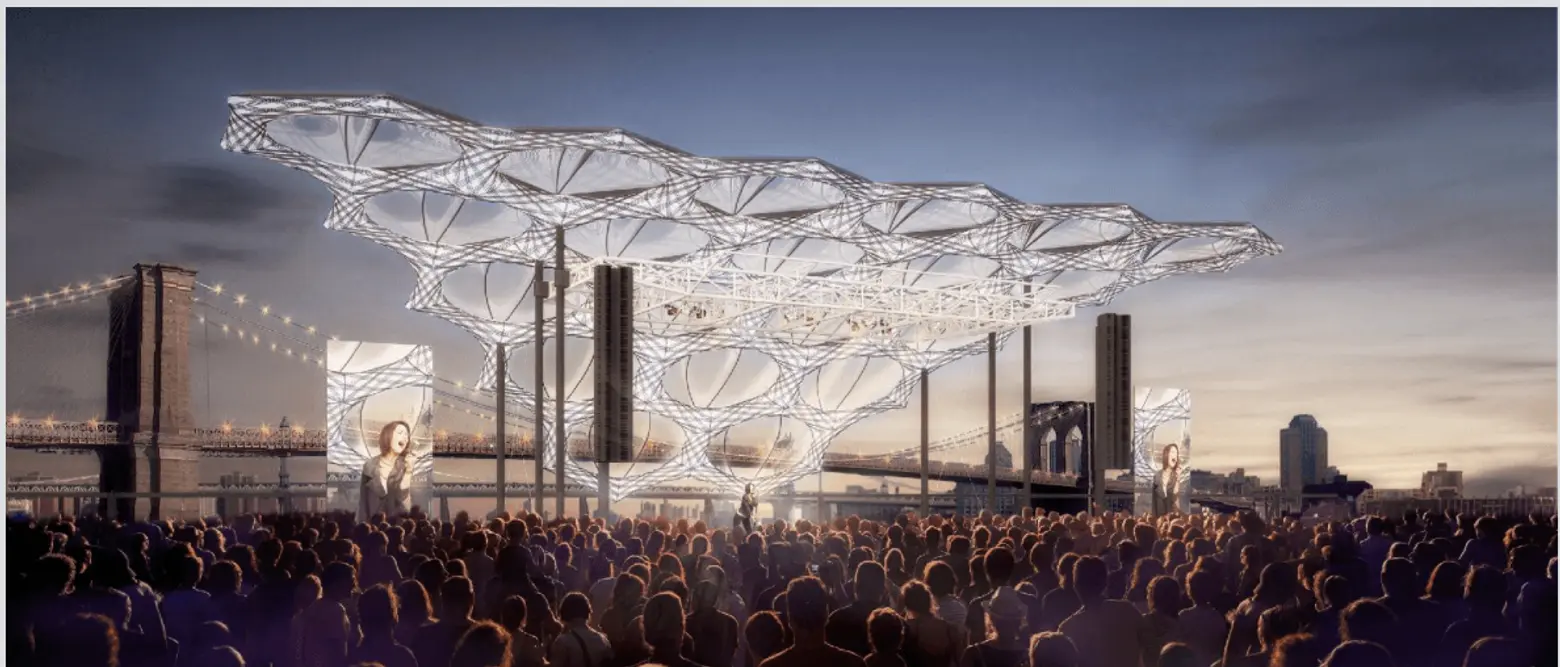 The undulating canopy is part of an effort by Hughes to avoid the long-suffering Seaport's stigma of being a tourist trap with overly commercial cookie-cutter retail attractions.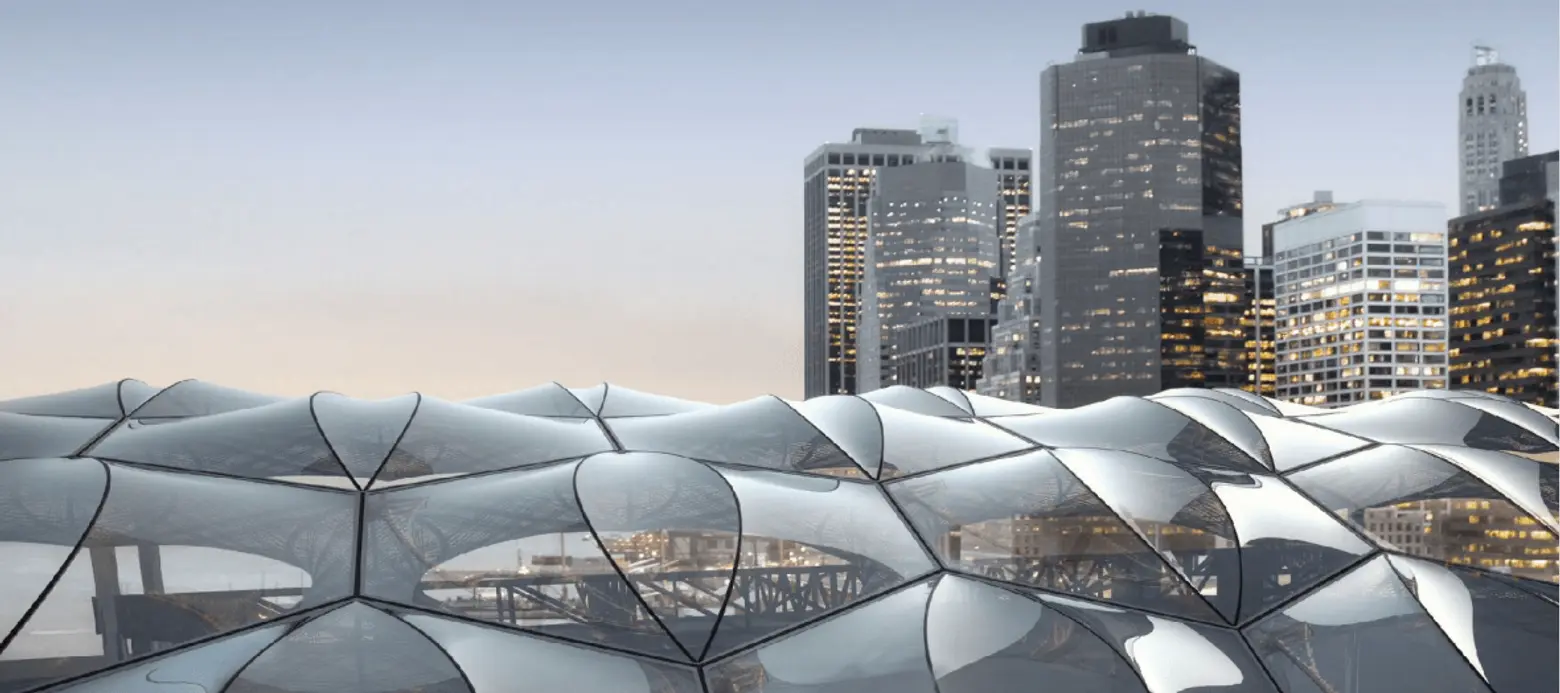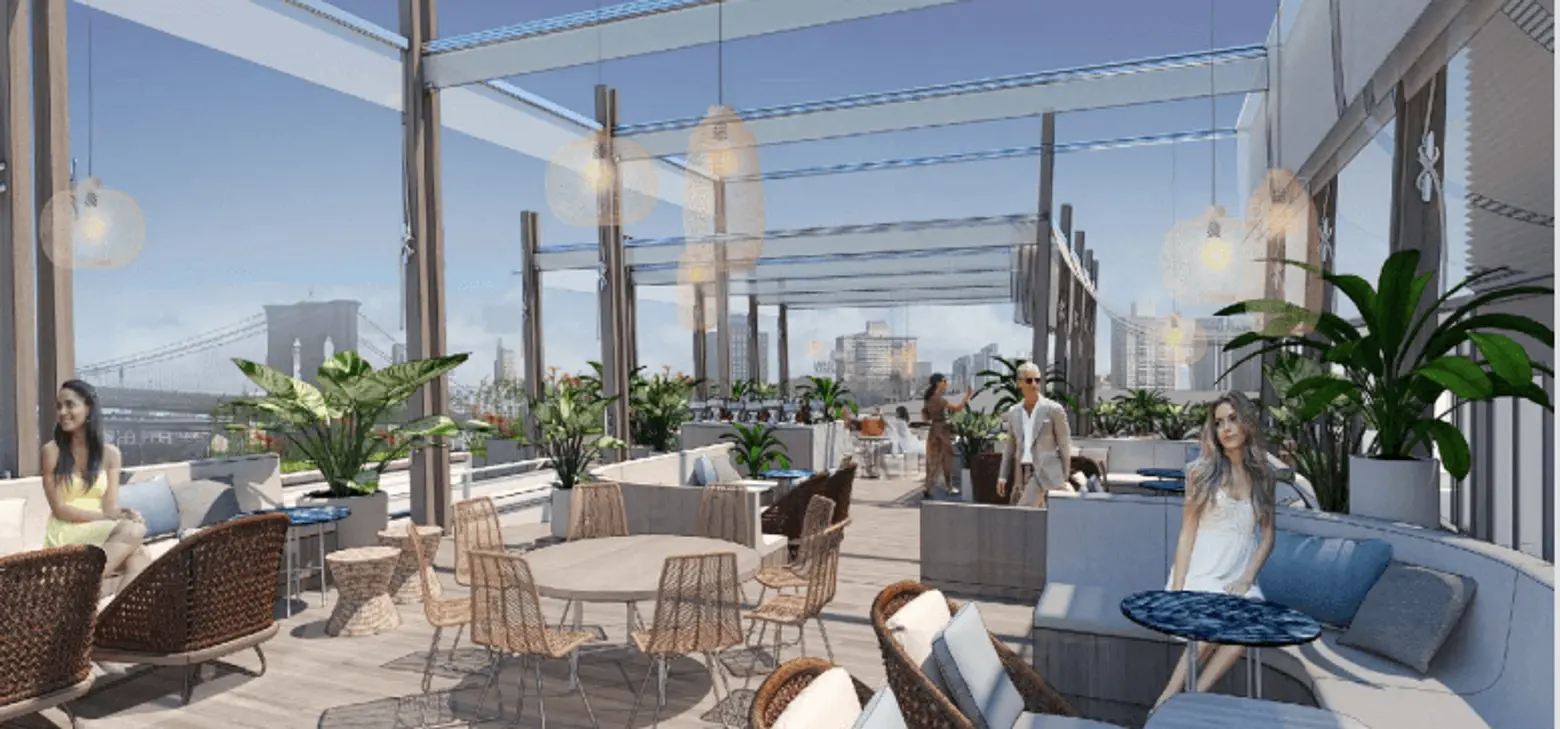 The planned four-story, glass-clad Pier 17 project is designed to make the best of panoramic views from its fortunate East River spot. The planned performance space will offer views of the Brooklyn Bridge to the north and the Wavertree ship to the south and be able to hold as many as 4,000 people. Next to the performance space will be a restaurant and two outdoor bars.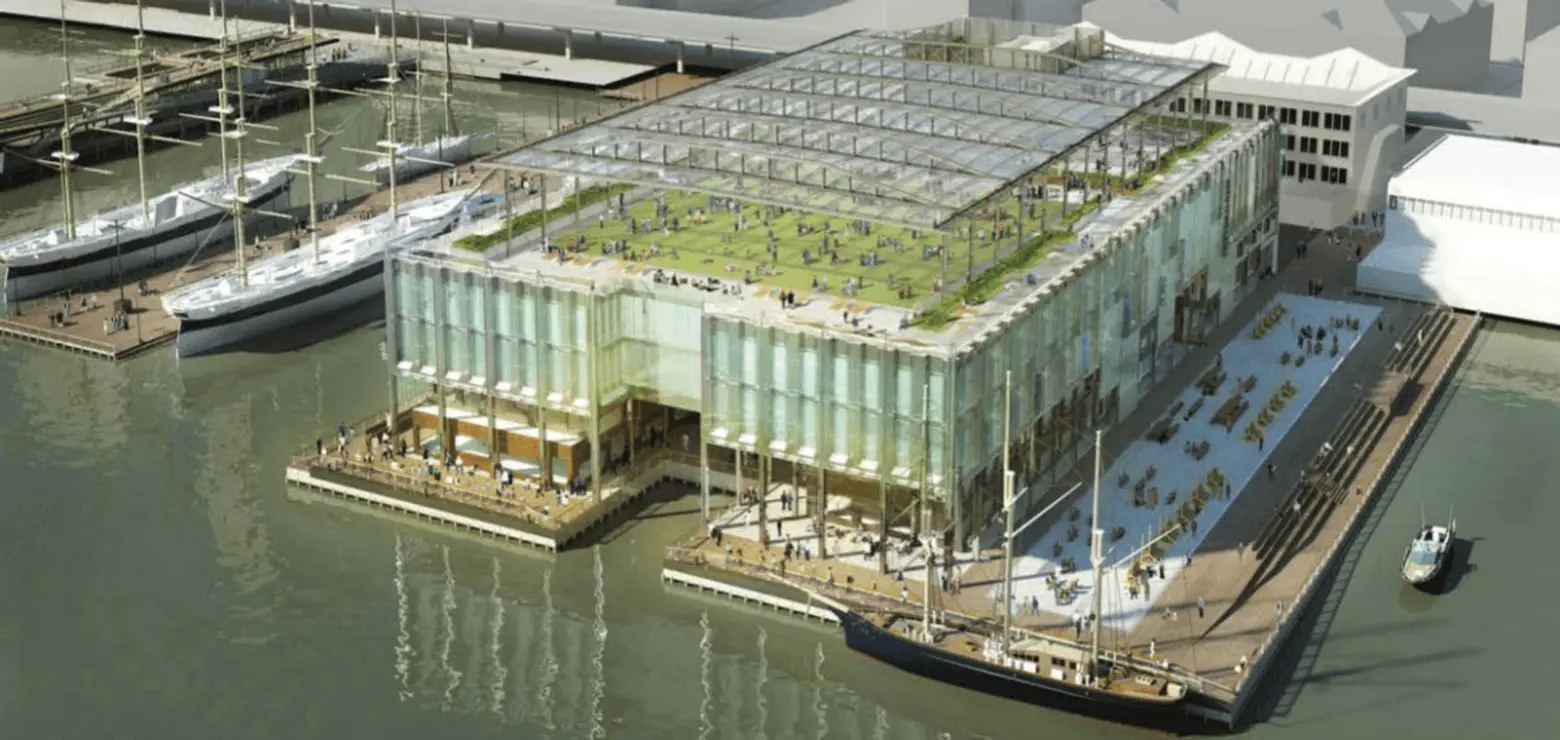 An earlier design, shown above, for a rooftop performance space was rejected by the LPC. See more of the proposal here.
RELATED:
All renderings via Landmarks Preservation Commission.