Lottery opens for 29 affordable units at Crown Heights' former Fox Savoy Theater site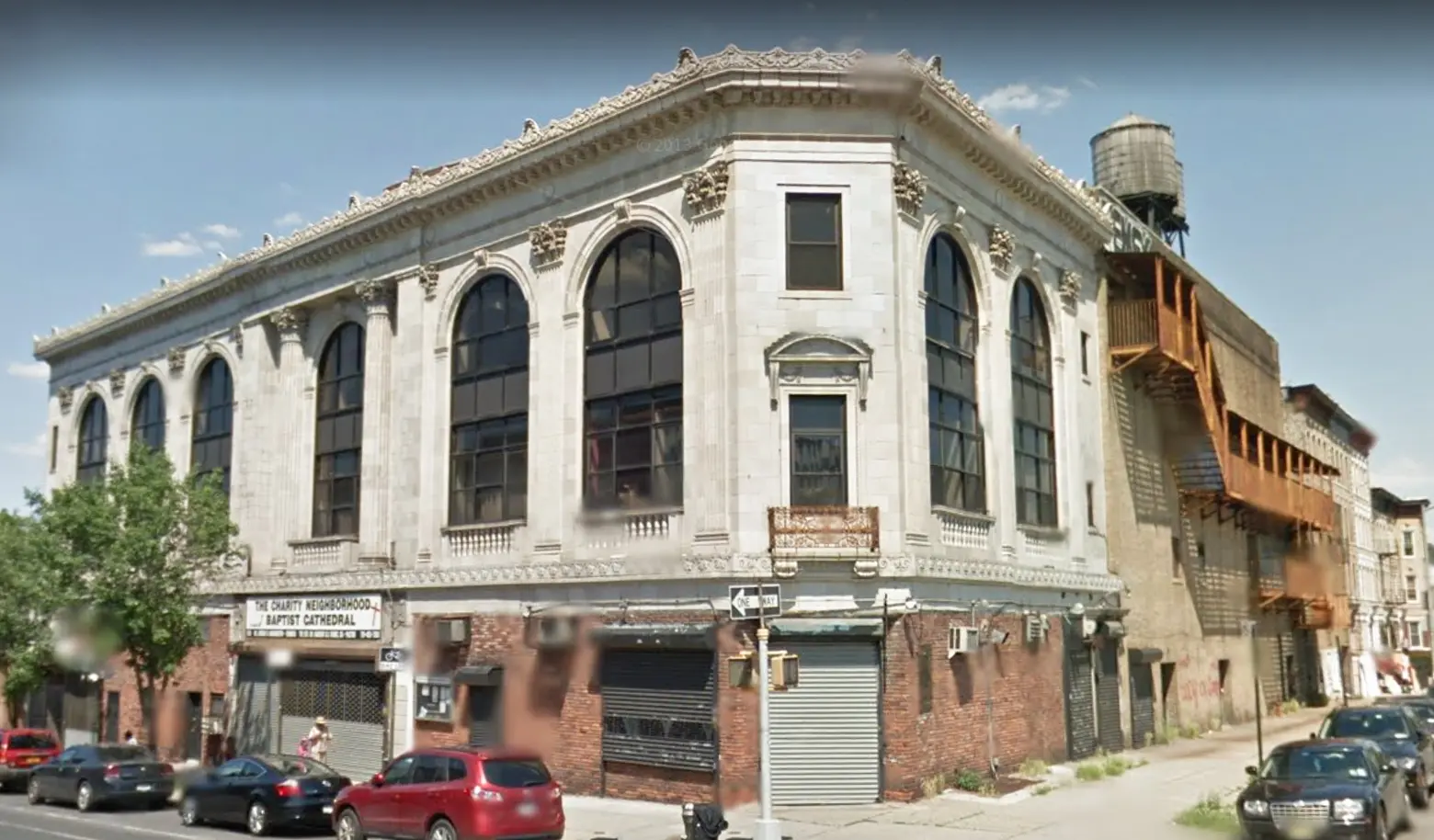 2011 Google Street View of the Fox Savoy Theater before it was demolished
It's been four years since Crown Heights' historic Fox Savoy Theater was torn down to make way for a 114-unit apartment building at 1511 Bedford Avenue. Designed by famed theater architect Thomas Lamb in 1926, the neo-classical structure was not landmarked, therefore, developer Realty Within Reach was able to replace it with Isaac & Stern Architects' 10-story rental building. Twenty-five percent of the apartments, or 29 units, are set aside for households earning 60 percent of the area median income, and as of today, they're available through the city's housing lottery. The units range from $816/month studios to $1,064/month two-bedrooms, and amenities include on-site parking, bike storage, a gym, roof deck, and rec room.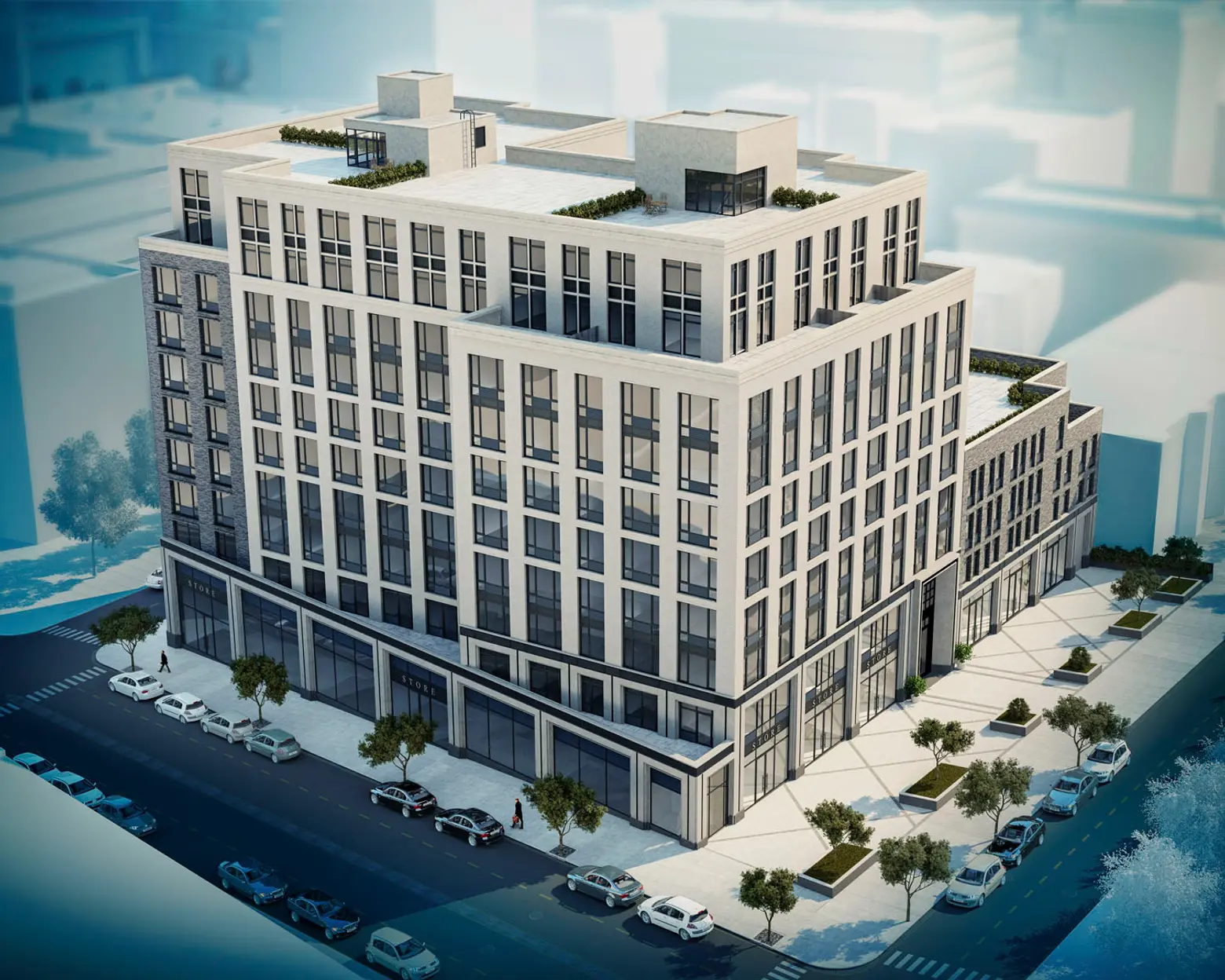 Rendering of 1511 Bedford Avenue via Isaac & Stern Architects
Realty Within Reach bought the building in 2013 for a mere $575,000 from then-owner Charity Baptist Church, who was promised by the developer 5,000 square feet on the ground-floor and 2,000 square feet of basement space. However, the group was only given basement space, prompting the church to sue them. Despite the ongoing lawsuit, however, Brownstoner reported just yesterday that the building is nearing completion.

Qualifying New Yorkers can apply for the affordable units at 89-15 138th Street until August 27, 2018. Fifty percent of units are reserved for residents of Brooklyn Community Board 8. Complete details on how to apply are available here (pdf). Questions regarding this offer must be referred to NYC's Housing Connect department by dialing 311.
Use 6sqft's map below to find even more ongoing housing lotteries.
If you don't qualify for the housing lotteries mentioned, visit CityRealty.com's no-fee rentals page for other apartment deals in the city. And find market-rate listings for 1511 Bedford Avenue here.