Lottery for 218 affordable units opens in new Bronx building with yoga pavilion and rooftop farm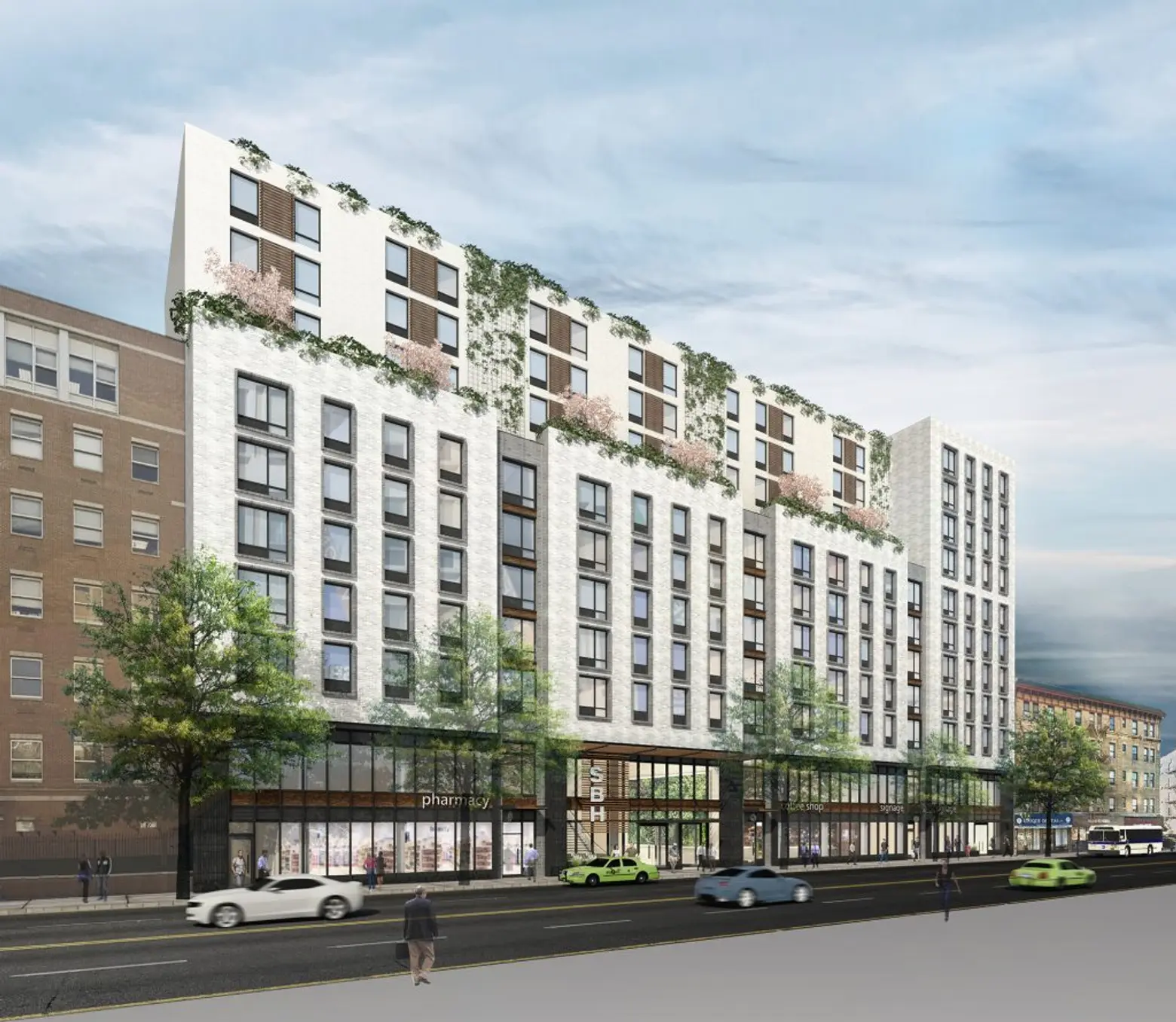 Rendering courtesy of Dattner Architects
Nearly a year ago, L+M Development Partners and Hornig Capital Partners broke ground on a $156 million, mixed-use development on the St. Barnabas Hospital campus in the Belmont section of the Bronx, adjacent to Little Italy's Arthur Avenue and just a short walk to the Bronx Zoo. A pair of all-affordable housing projects–an 11-story, 181-unit building at 4511 Third Avenue and a 12-story, 133-unit building down the street at 4439 Third Avenue–the Dattner Architects-designed complex aims to combine health care services, affordable housing, job creation, outdoor fitness areas, and healthy food options to low-income residents of the community. And these residents earning 60 percent of the area median income can now apply for 218 apartments, ranging from $865/month studios to $1,289/month three-bedrooms.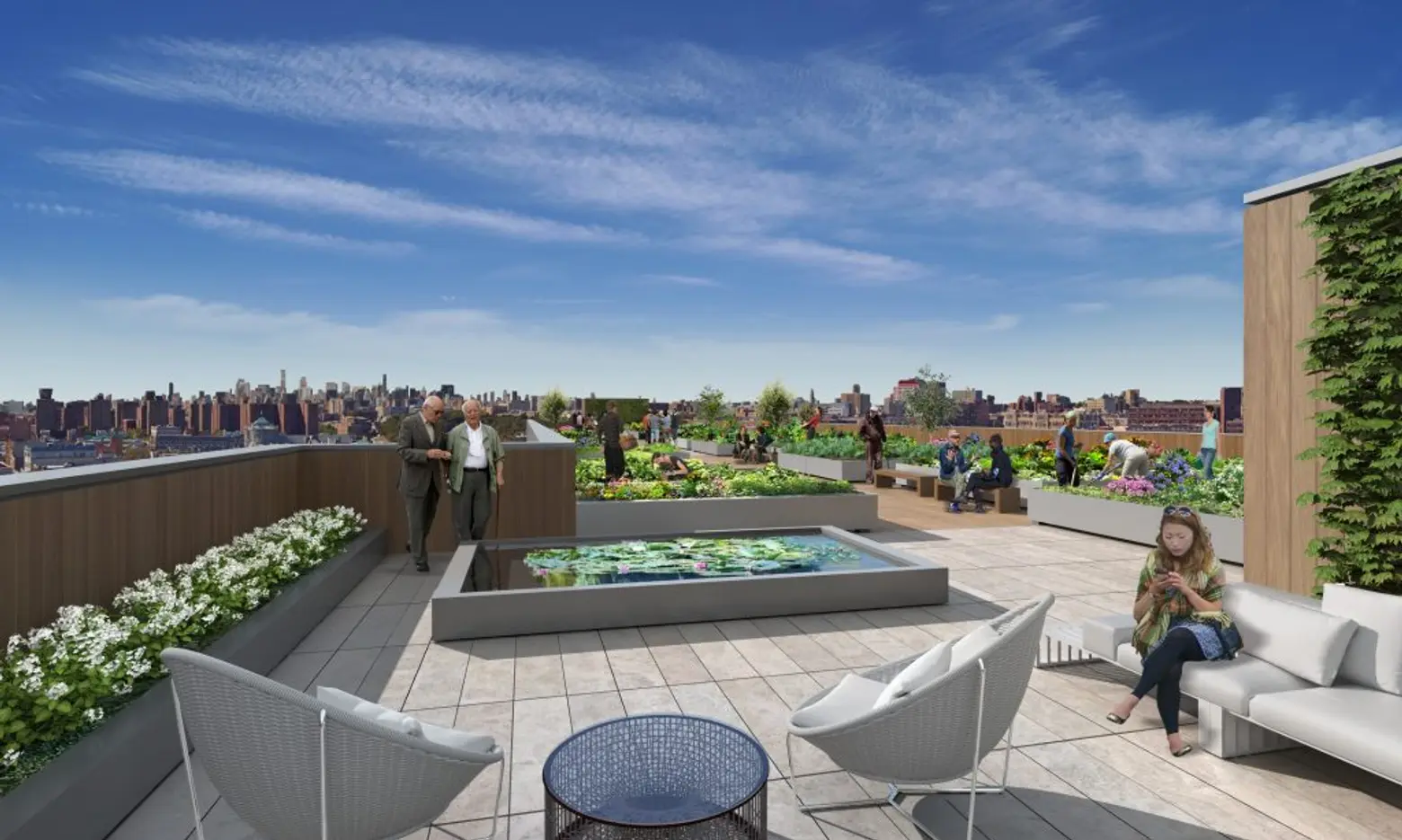 The rooftop farm; Rendering courtesy of GDSNY
The St. Barnabas Wellness Care and Affordable Housing project, also called Cooper Gardens, will have an additional 95 units set aside as supportive housing for formerly homeless New Yorkers. The project will have more than 50,000 square feet of health and wellness space that includes a pharmacy, ambulatory care center, teaching kitchen, rooftop farm designed by Global Design Strategies (GDSNY), aquaponic greenhouse operated by Project EATS, healthy food cafe, and an outdoor fitness plaza with a walking path, yoga pavilion, and multi-purpose area for meditation and Tai Chi. There will also be an extended-hours daycare to accommodate hospital staff, patients, and working families. Dattner designed both buildings with "active design concepts," encouraging the use of stairways and installing solar panels.  In a press release, the NYC Department of Housing Preservation and Development explained that "the project is designed to promote stable, quality housing to help reduce Medicaid costs and avoidable hospitalizations."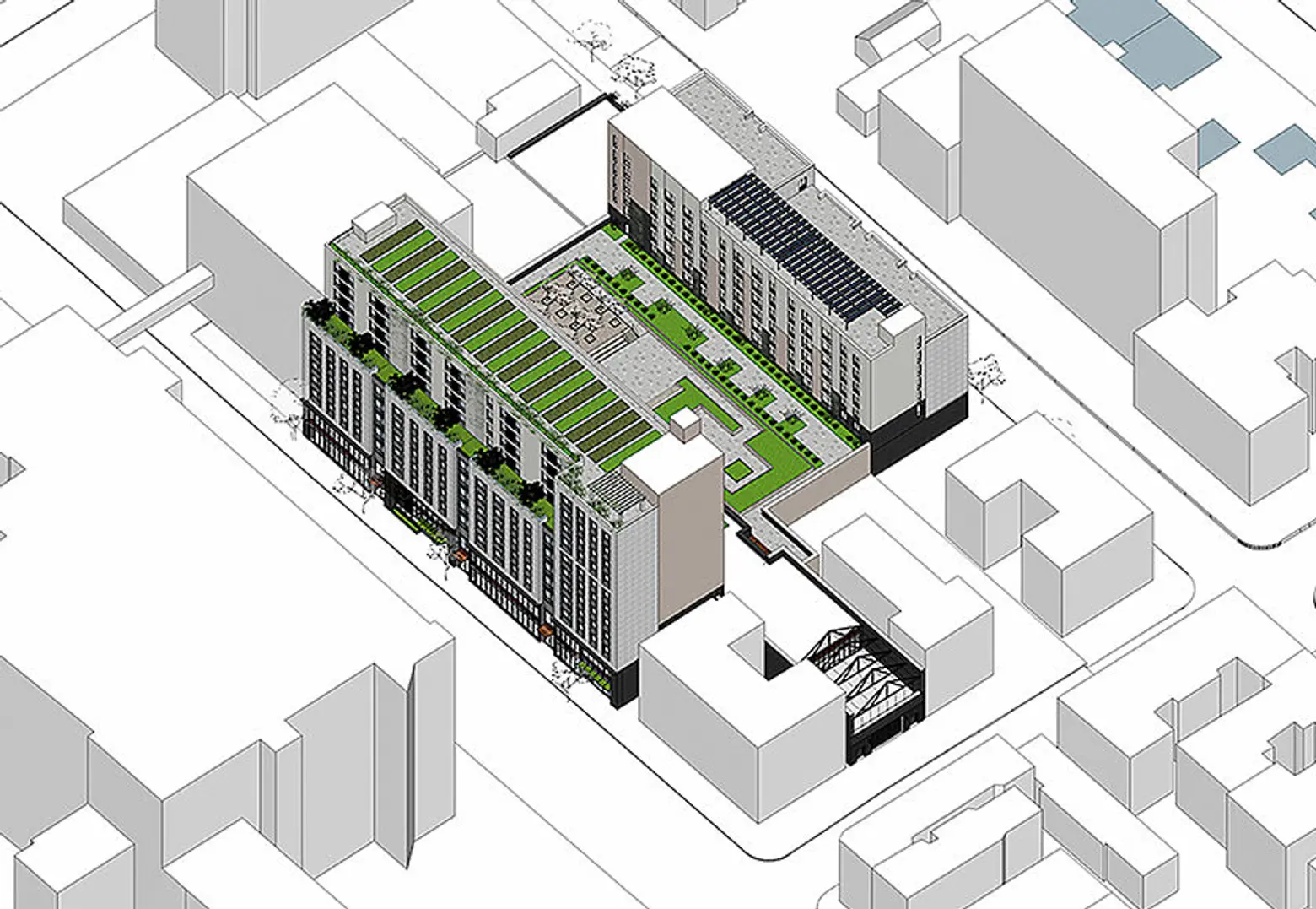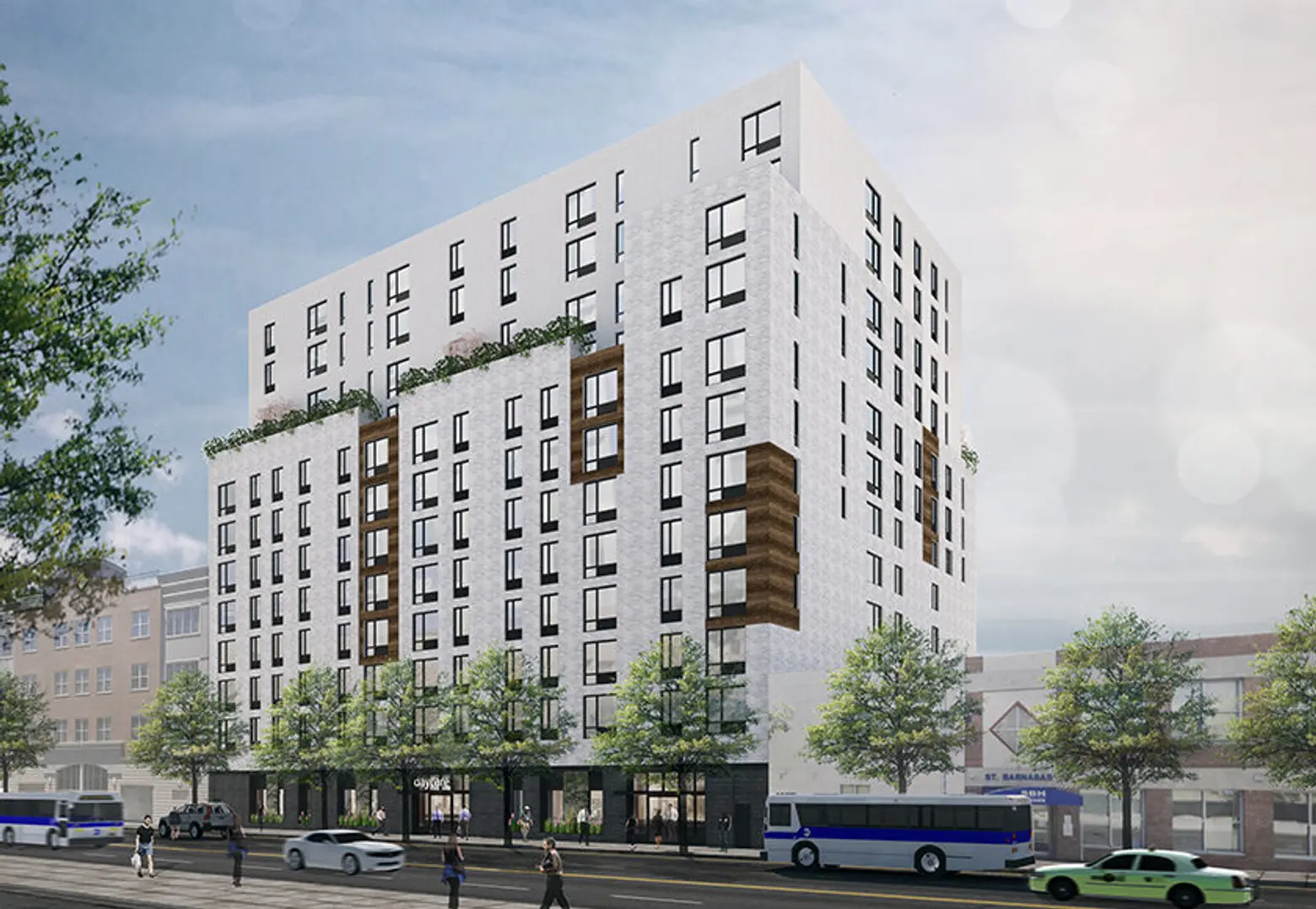 Qualifying New Yorkers can apply for the affordable units at Cooper Gardens until July 10, 2018. Complete details on how to apply are available here (pdf). Fifty percent of units will be set aside for residents of Bronx Community Board 6. Questions regarding this offer must be referred to NYC's Housing Connect department by dialing 311.
Use 6sqft's map below to find even more ongoing housing lotteries.
If you don't qualify for the housing lotteries mentioned, visit CityRealty.com's no-fee rentals page for other apartment deals in the city.
RELATED:
Renderings courtesy of Dattner Architects unless otherwise noted