Latest MCNY exhibit explores the labor movement in New York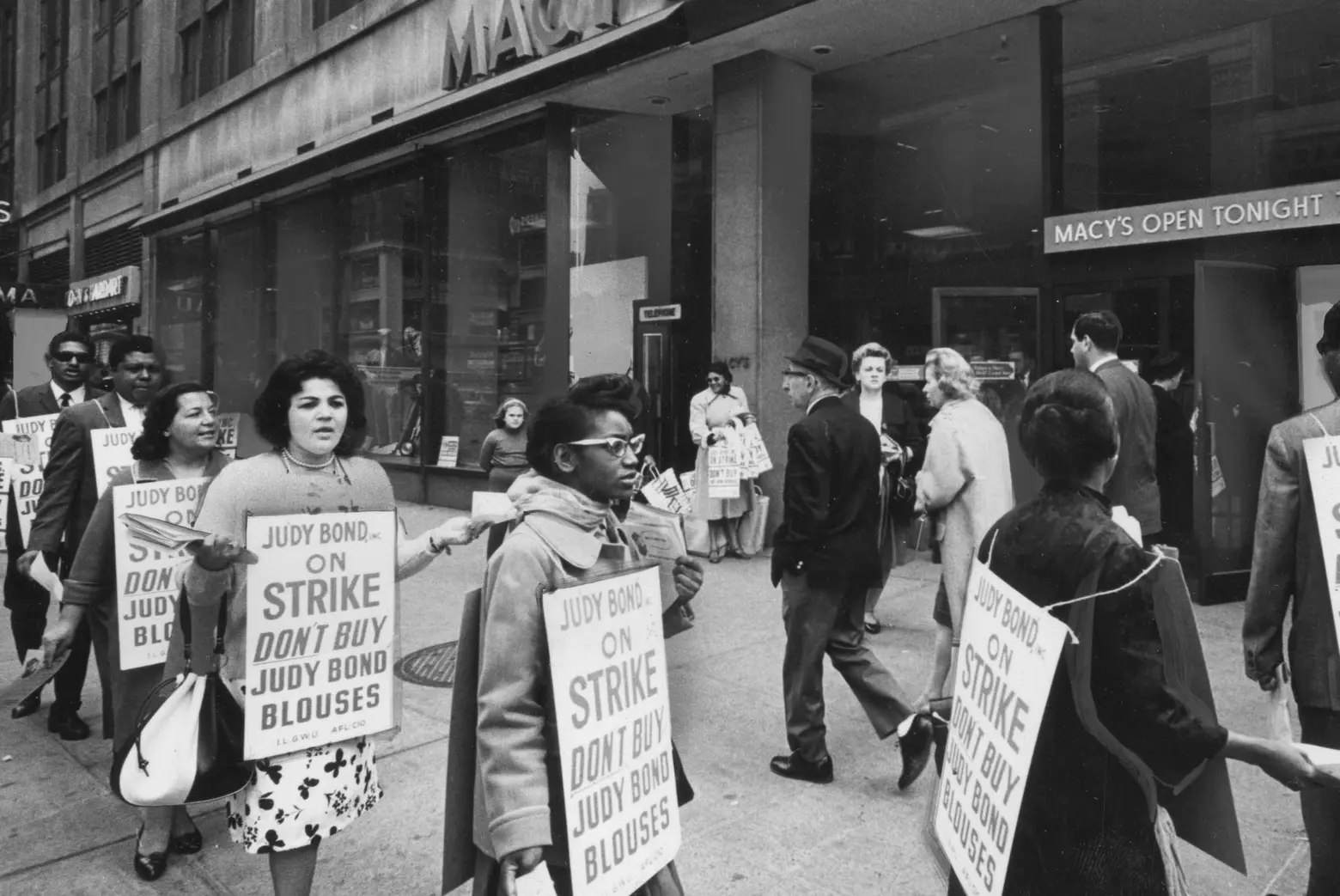 Picketing ILGWU members outside Macy's department store urge shoppers not to buy Judy Bond blouses. Circa 1965. Courtesy Kheel Center for Labor-Management Documentation & Archives, Cornell University. 
The Museum of the City of New York will kick off its new exhibit, "City of Workers, City of Struggle," on May 1st, a date celebrated by workers around the world as May Day. The exhibit will explore how labor movements transformed New York and made it the most unionized large city in the United States. A robust public events calendar and moonlight movie series will add more exciting dimensions to this exploration of 200 years of labor politics in New York.
Strikes-street railways–New York–Stopped car on 86th St. and 6th Ave. 1916. Bain News Service, 1916. Courtesy Library of Congress, Prints & Photographs Division, LC-USZ62-119558
The museum points out that "Some of the first labor organizations in the country were formed by the city's artisans in the early 19th century, and some of the nation's foremost labor leaders have been New Yorkers, from Samuel Gompers and Elizabeth Gurley Flynn to A. Philip Randolph and Sidney Hillman."
Because the city's labor history is so remarkably rich, the exhibit will consider that history in 4 sections: section one will focus on the 19th century, with its proliferation of wage-labor and new technology; section two will look at the period between 1900 and 1965, when New York's unions gained monumental power; section 3 will trace the late 20th century through the new millennium, when immigration, fiscal crises and the decline of manufacturing changed labor politics in New York; finally, section 4 will survey the city's labor landscape from 2001 to the present, and consider how current trends and changes will shape the city's future.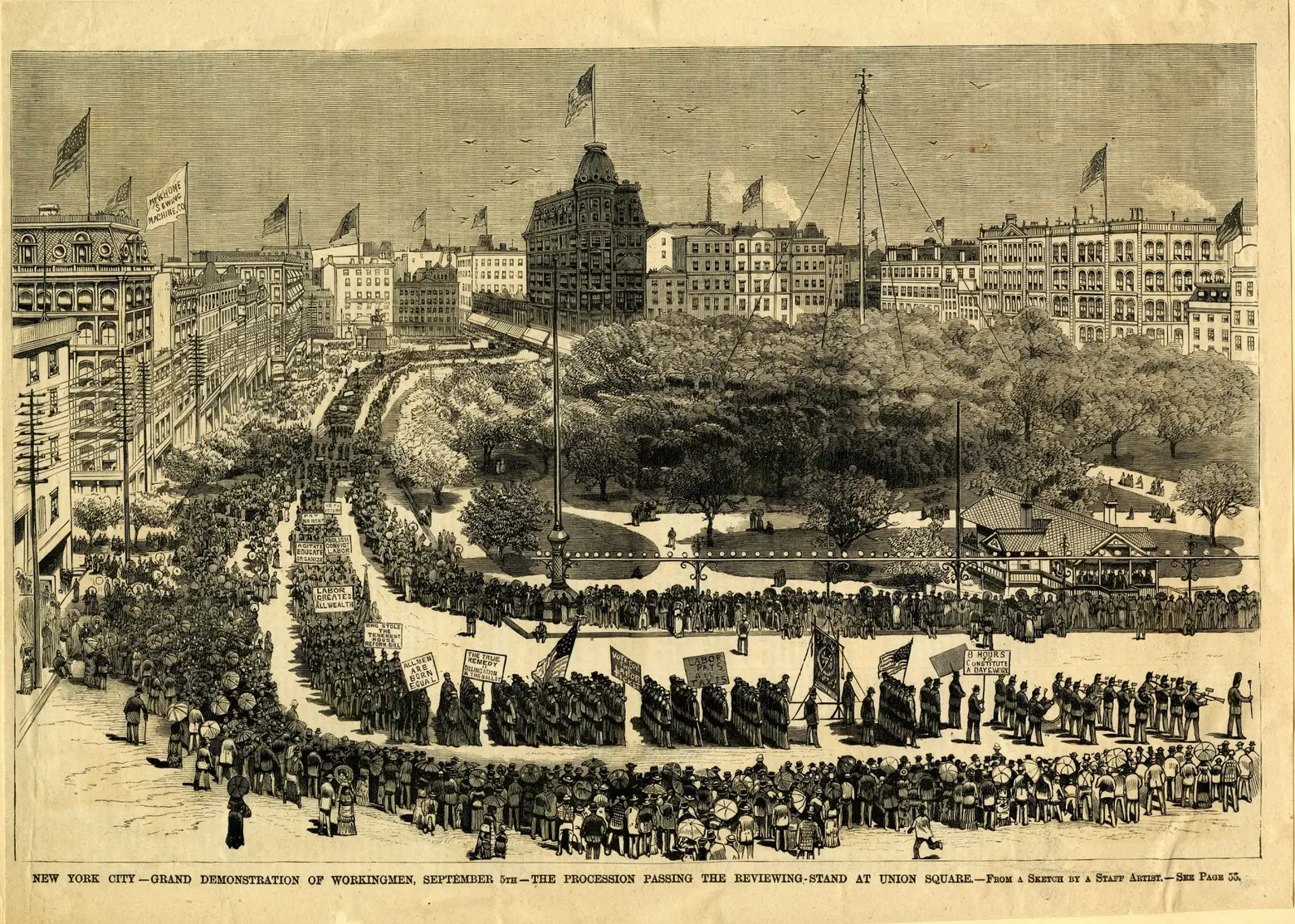 New York City—Grand Demonstration of Workingmen, Sept 5th—The Procession Passing the Reviewing Stand at Union-Square. Published in Frank Leslie's Illustrated Newspaper, September 16, 1882Wood engraving. Courtesy Private Collection
To complement the exhibition, MCNY will offer public programs like Uncovering the Lost Lives of Workers: The Archaeology of Labor, and devote its second-annual outdoor screening series to labor-themed films including such classics as 9 to 5, Modern Times, and On the Waterfront.
Learn more about the exhibit here.
RELATED: