Landmarks lauds Natural History Museum expansion plan, see new renderings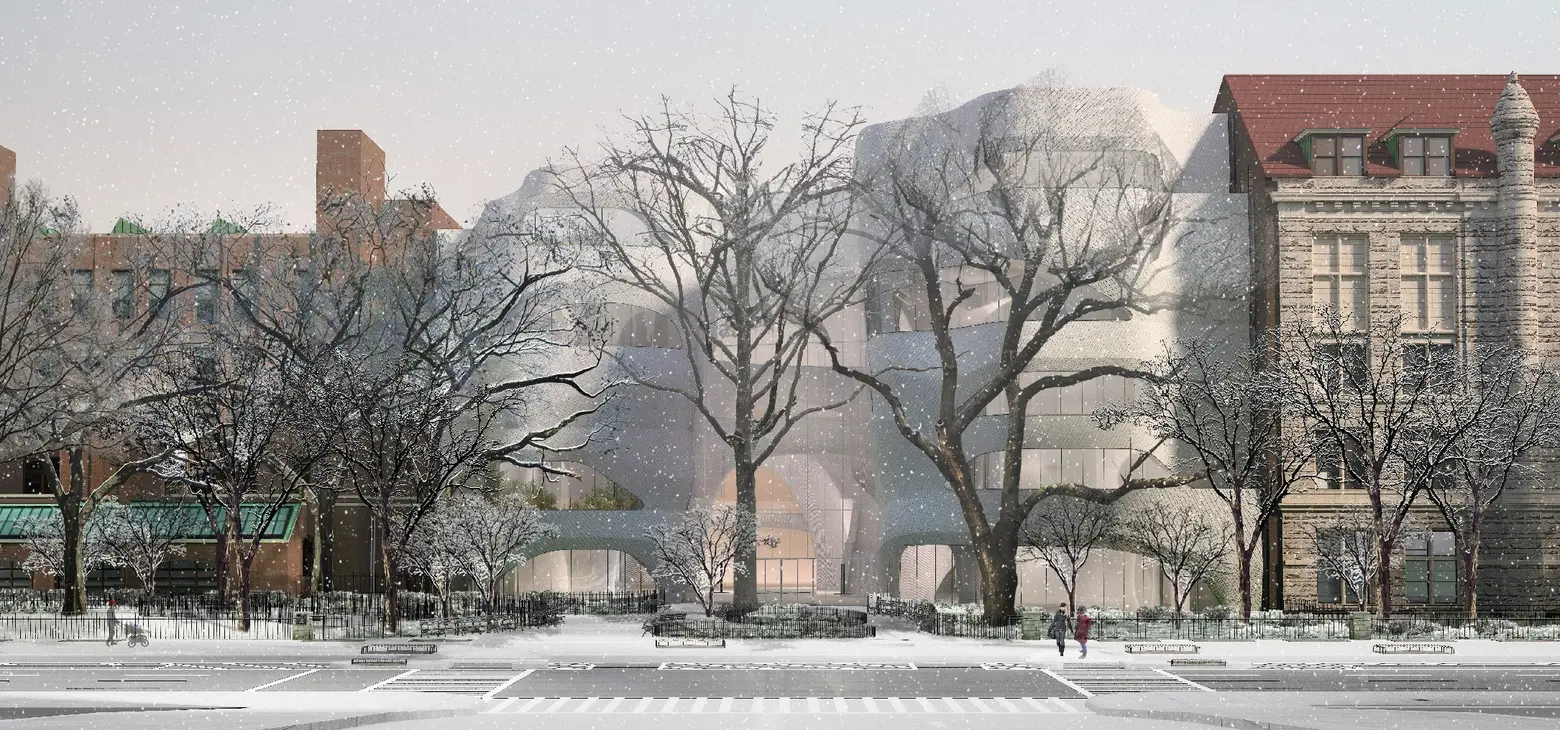 After revising its expansion plan last month to preserve more public parkland, the American Museum of Natural History had its day in front of the Landmarks Preservation Commission yesterday, and as DNAinfo reports, the agency lauded the plan for a new Richard Gilder Center for Science, Education and Innovation, with chairwoman Meenakshi Srinivasan referring to it as a "stunning piece of architecture" and an "absolutely wonderful addition." In making their determination, the Commission was presented with a slew of new renderings, which show the $325 million, Jeanne Gang-designed project from various angles, as well as new views of the surrounding parkland.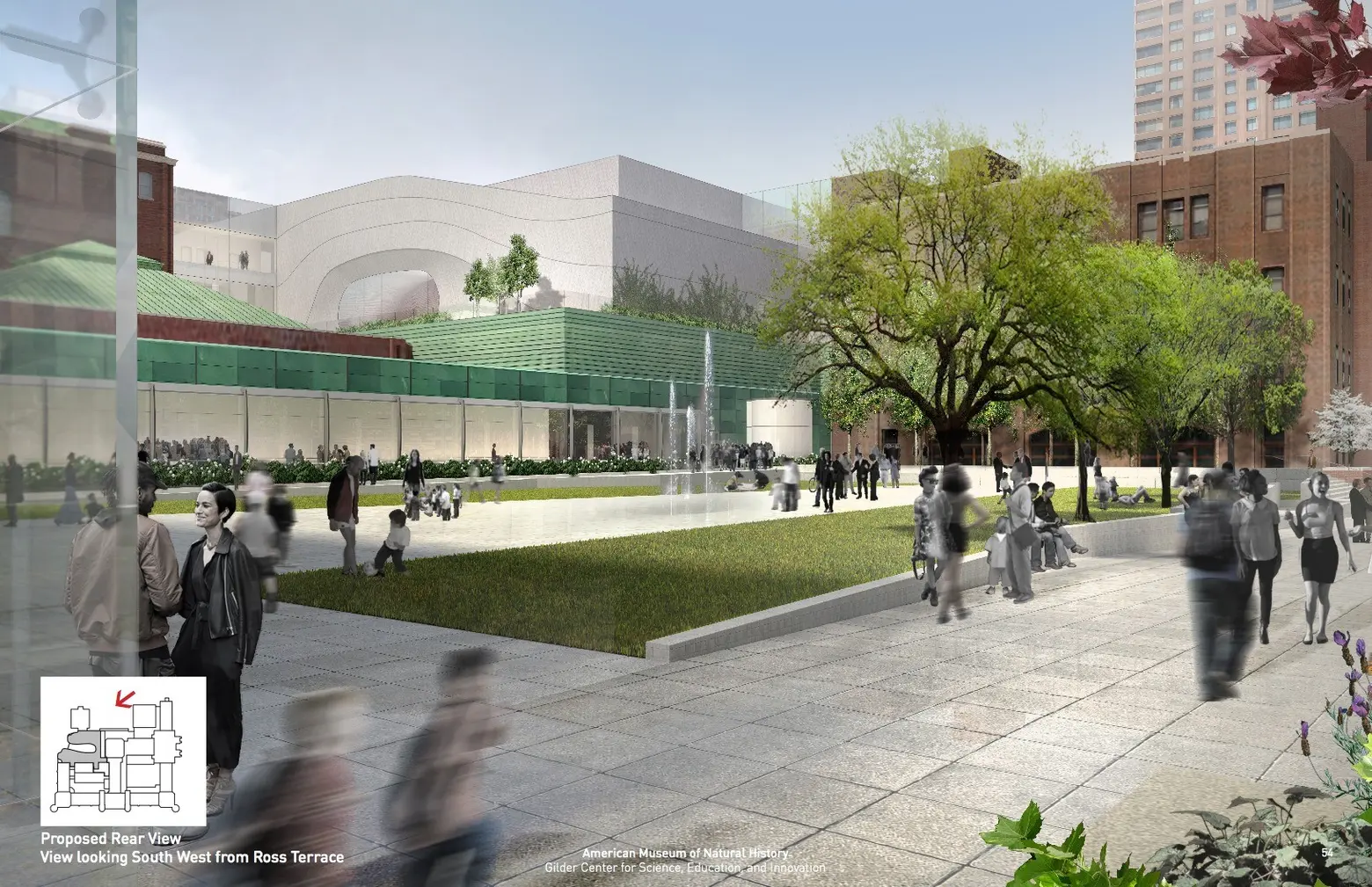 Rear view looking southwest from Ross Terrace

View towards Margaret Mead Green & Paved Terrace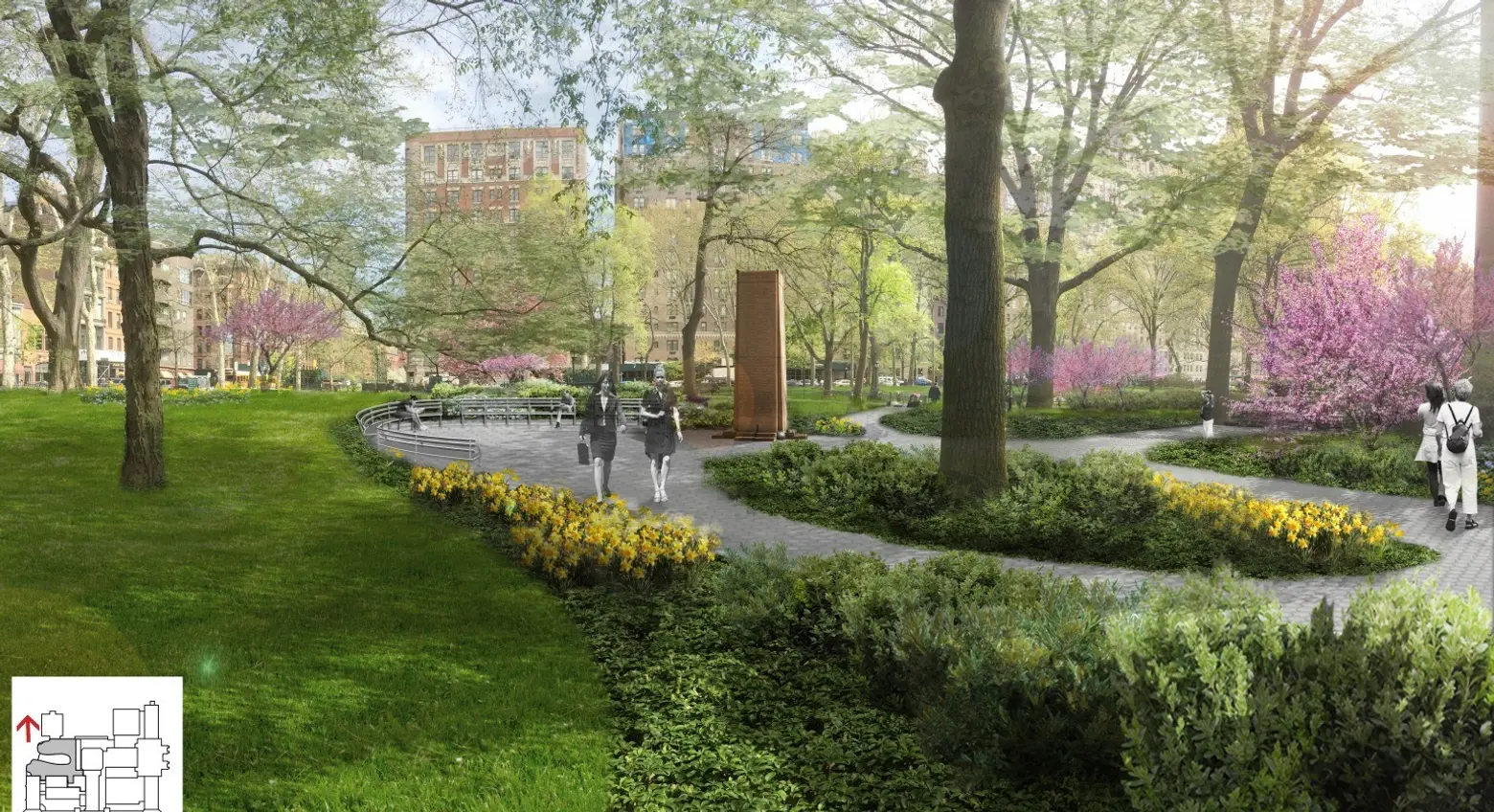 View towards Nobel Plaza from south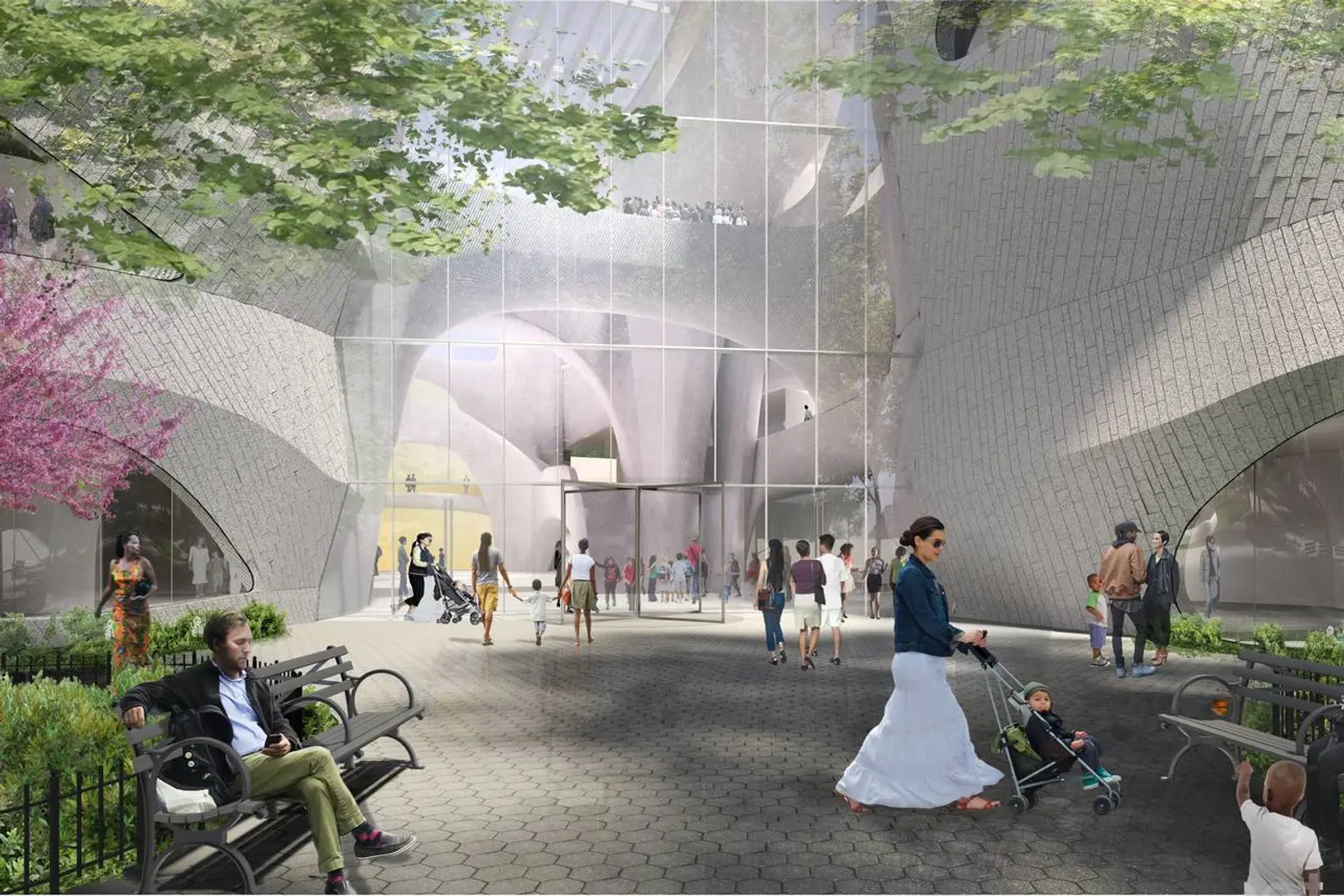 View of entry from park
Since the museum first revealed its expansion plans almost a year ago, the main concern has been how the new addition will encroach on Theodore Roosevelt Park, a city-owned space near the back of the museum at 79th Street. As 6sqft reported last month after these issues were addressed, "The new curving Center will occupy one-quarter of an acre of the park, and two historic trees–a 125-year-old English elm and a 75-year-old pin oak tree– will be preserved. Therefore, the public space leading into the museum will have better circulation and more gathering spaces."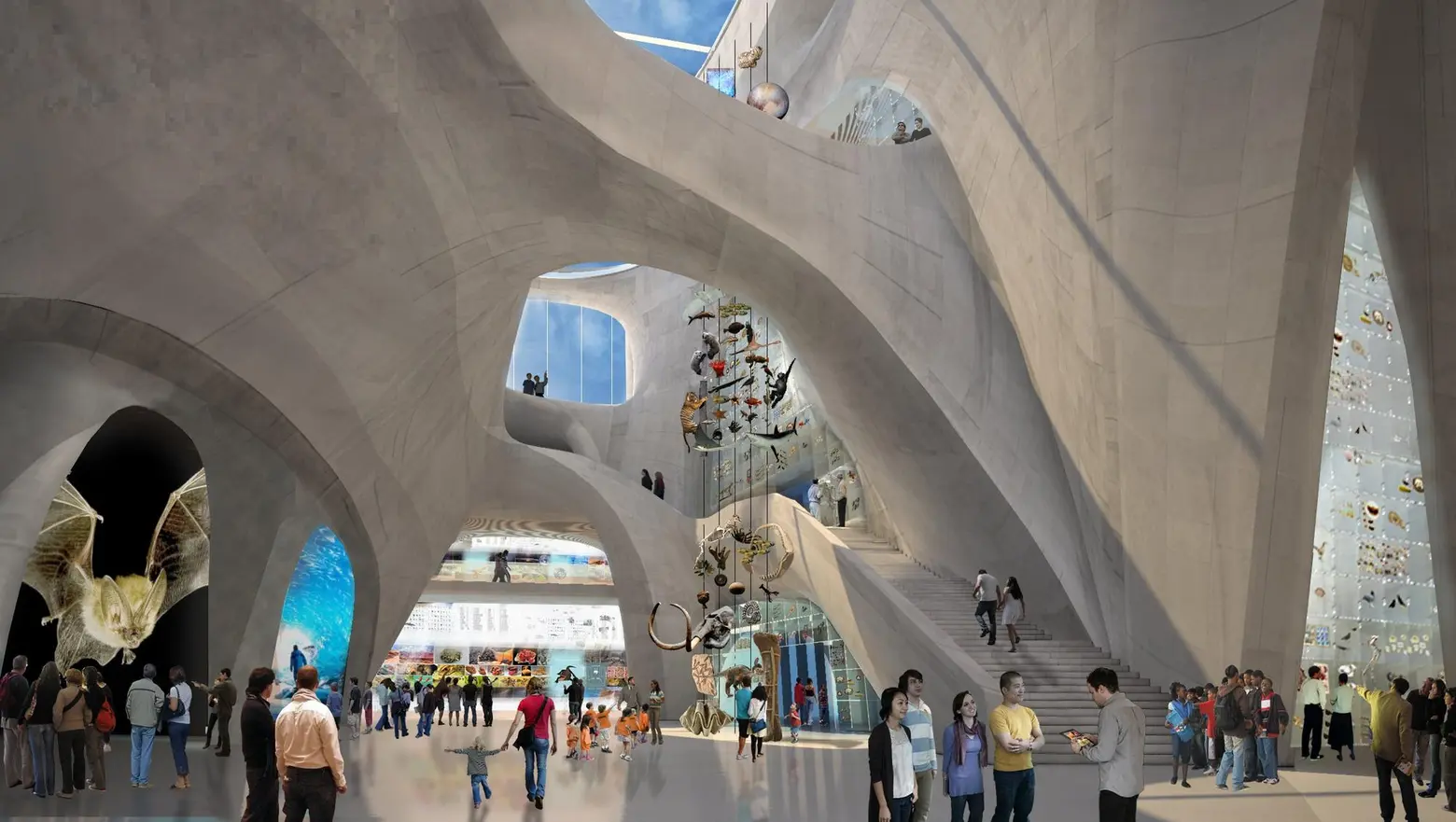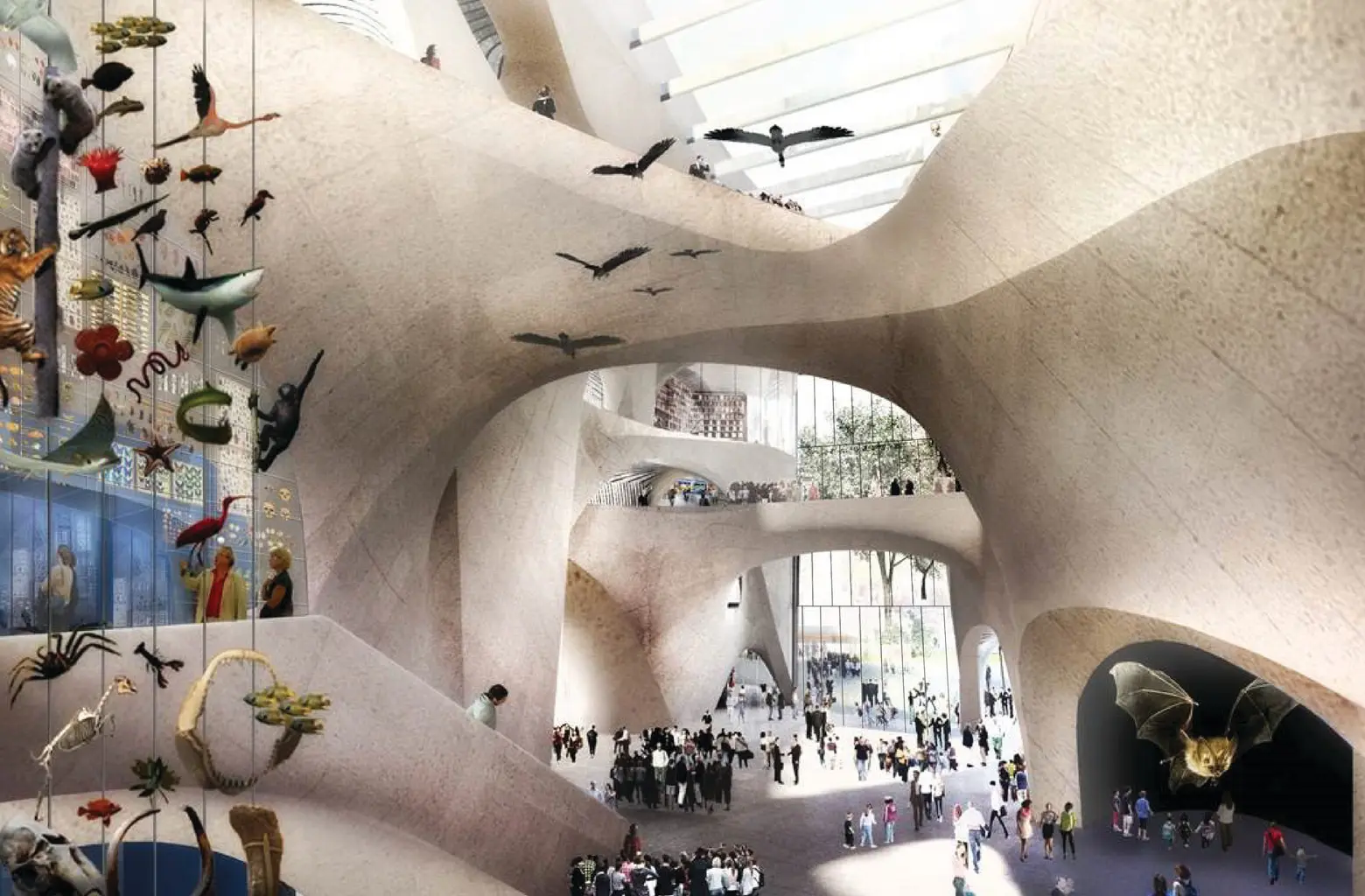 The 235,000-square-foot Center will add more than 30 access points across 10 buildings, helping to solve circulation issues, and will serve as integrated space for museum activities and research. The interiors are made of undulating reinforced concrete that structurally support the space and carve out different levels and areas. Jeanne Gang, known for incorporating natural forms into her work, said she was inspired by "geological canyons, glacial forms."

Front facade in the spring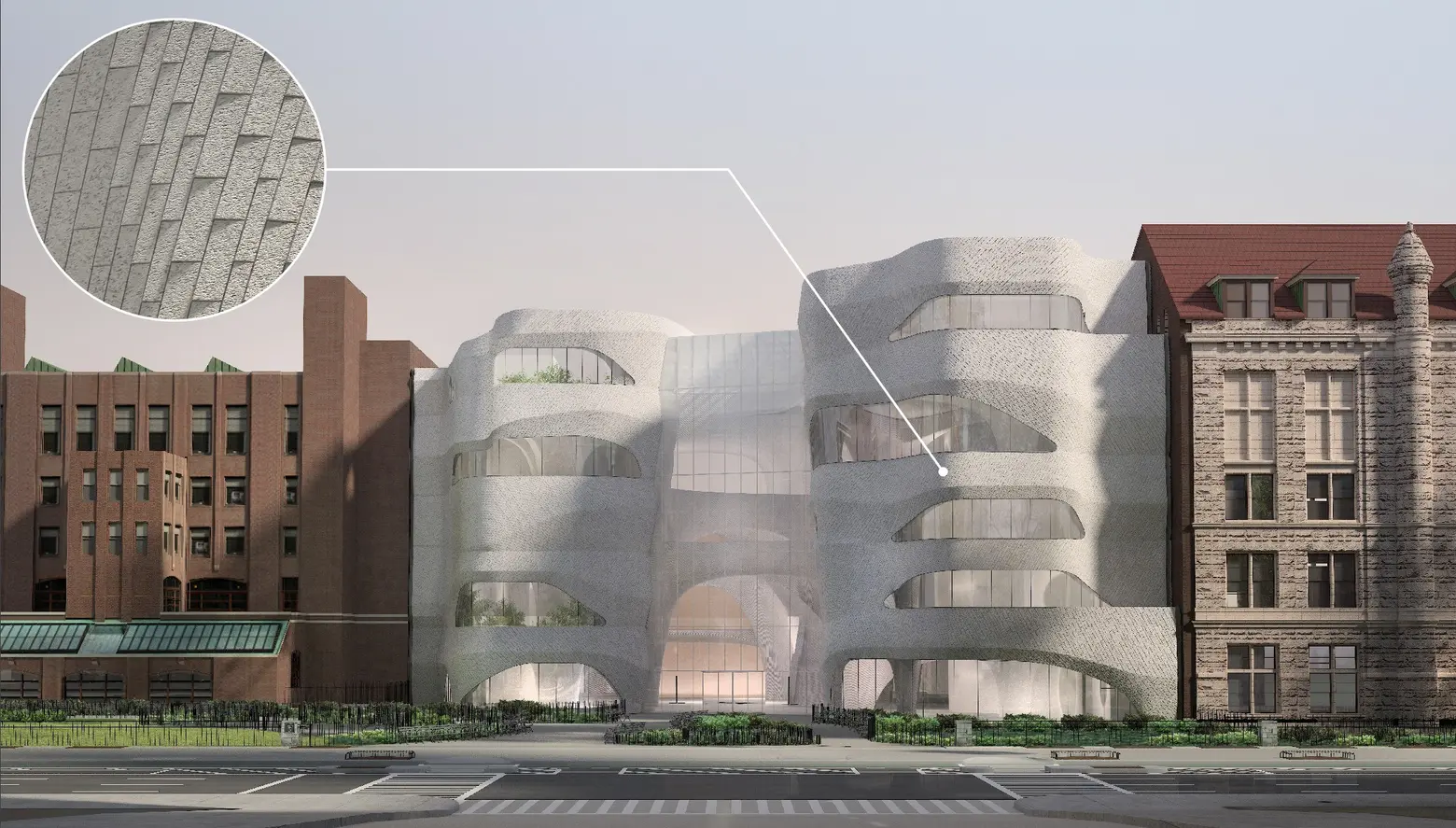 Front facade with trees hidden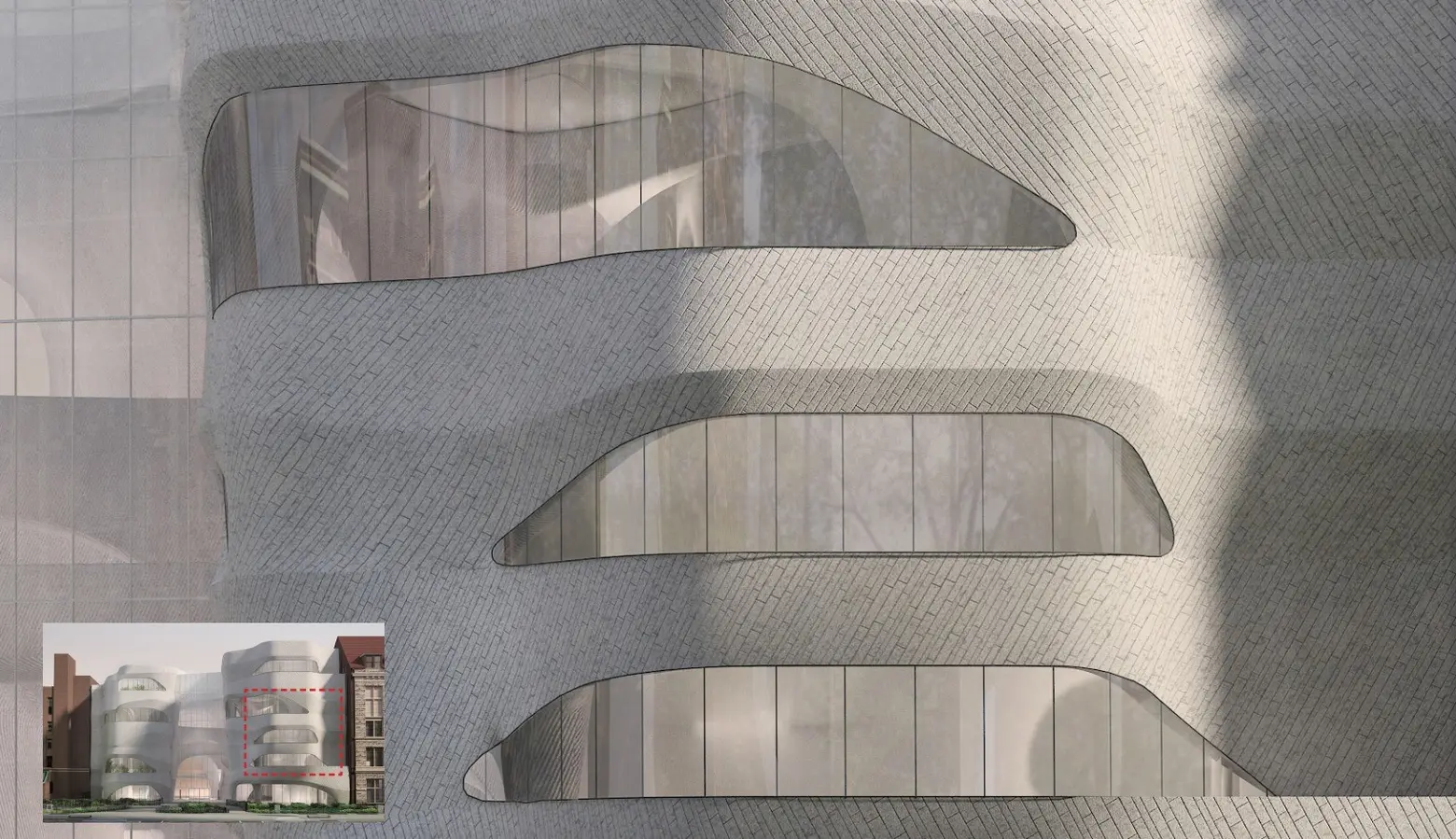 Milford Pink Granite is proposed for the facade material
The project had to appear before the LPC since it is within an historic district and is also an individual landmark. Srinivasan continued her praise by saying, "it's quiet, but it's elusive, but it's attractive and it draws you in." Commissioner Wellington Chen added, "very seldom do you see a design that's soaring, that's inspiring. I'm delighted by the design." In addition to complimenting the architecture itself, the agency was pleased with how the new plan creates a corridor from Central Park West to Columbus Avenue.
The next step is for the museum to present its proposal to the Parks Department in the spring, at which time they will evaluate its environmental impact. As of November 2015, more than half of the funds had been raised ($44.3 million from the city and $5 million from the state) and the anticipated opening date was 2019 or 2020. View all the LPC presentation materials here >>
[Via DNAinfo]
RELATED: