Judge rules in favor of Studio Gang's Natural History Museum expansion plans despite lawsuit attempt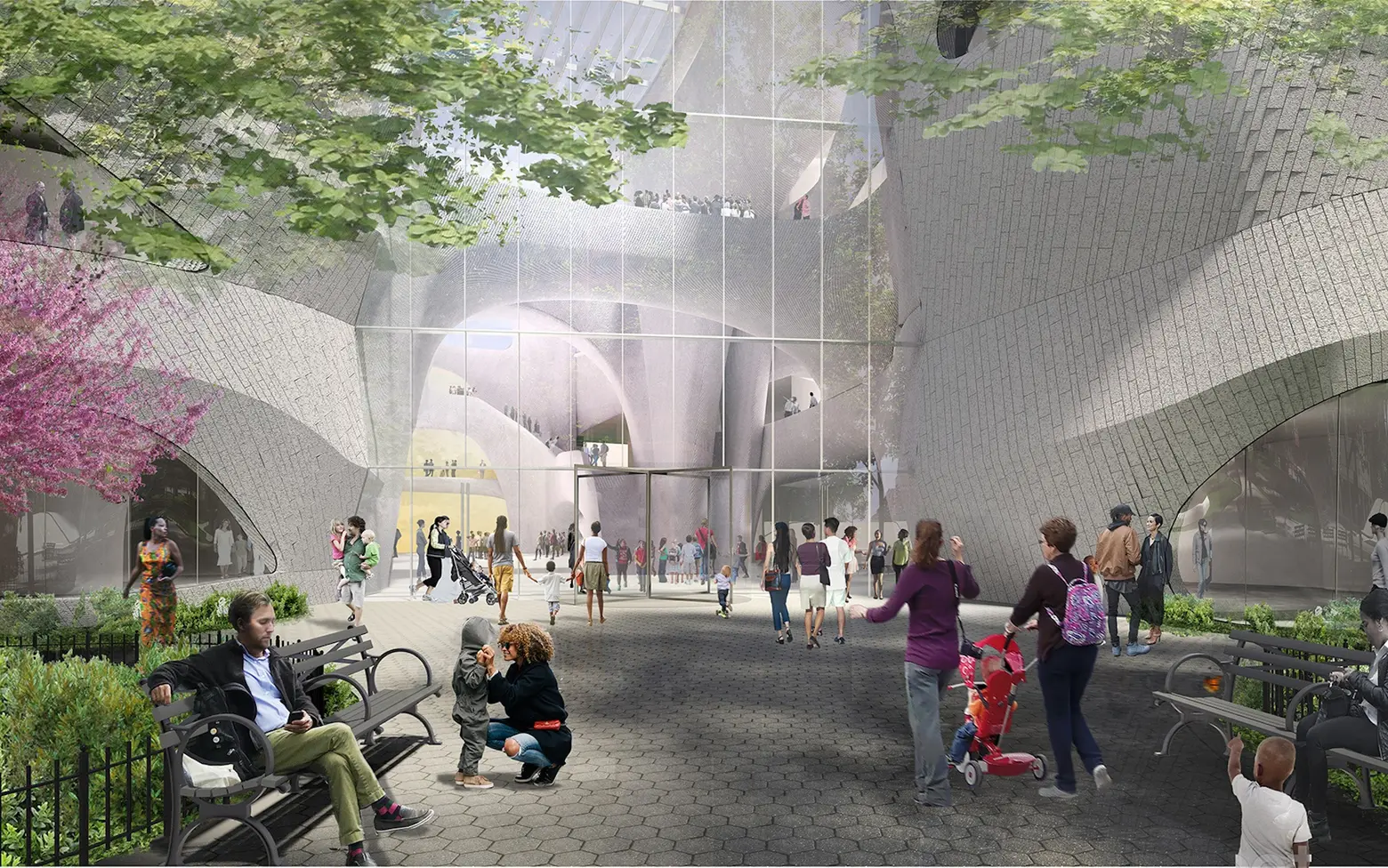 Rendering via Studio Gang
In October, plans by Studio Gang to expand the American Museum of Natural History and create the Richard Gilder Center for Science, Education and Innovation were stopped in their tracks after New York State Supreme Court Justice Lynn Kotler issued a temporary restraining order. A lawsuit had been filed by a community group opposed to the expansion on the grounds that it would destroy public parkland and threaten the surrounding environment. Judge Kotler on Monday ruled in favor of the museum in a decision confirming that all appropriate procedures in preparation for the project were followed. The decision will allow the museum to proceed with the $383 million expansion project.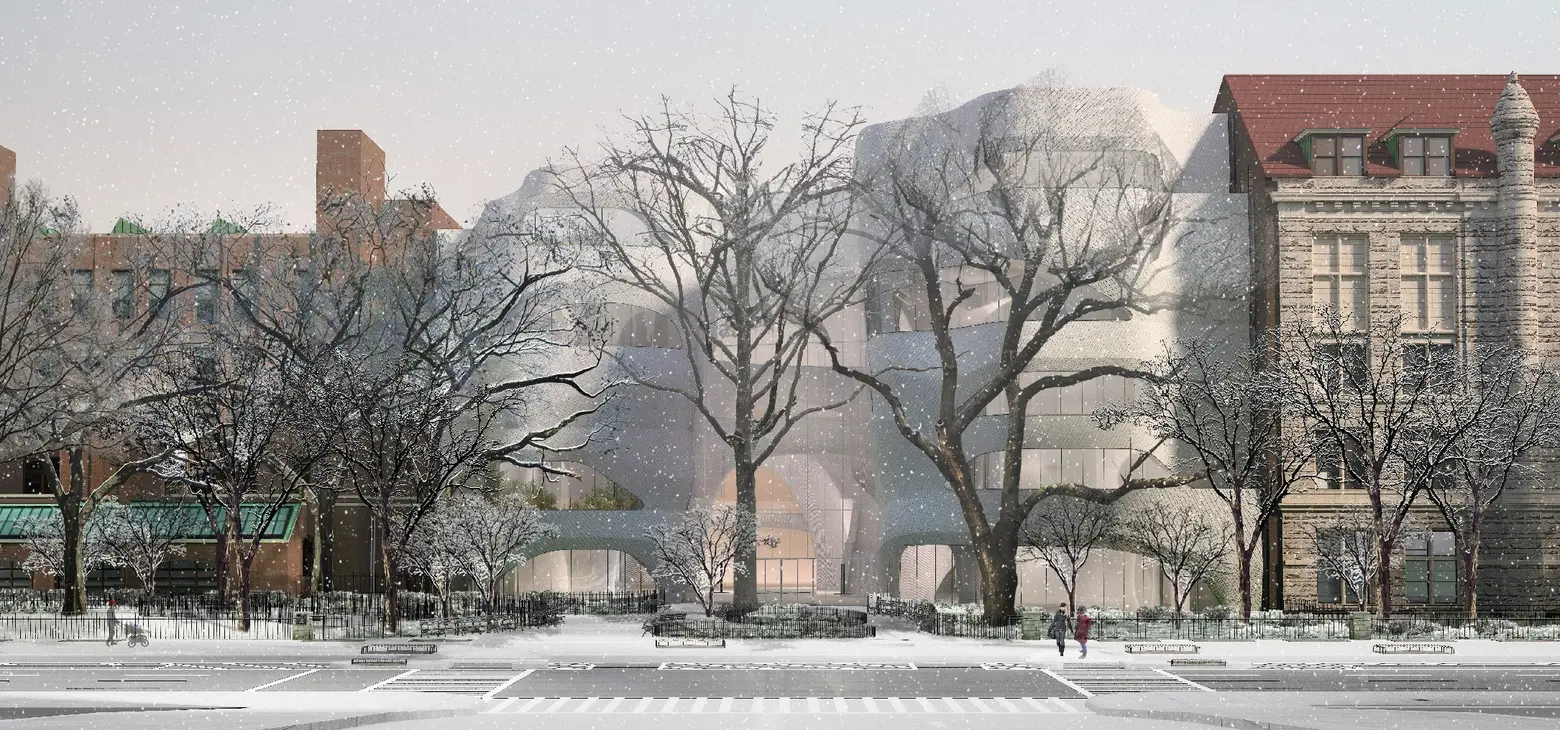 The opposing group, known as the Community United to Protect Theodore Roosevelt Park, has been fighting the creation of the new 235,000-square-foot education center for some time, though the project has the backing of the local community board and received unanimous approval from the Landmarks Preservation Commission.
The architects at Studio Gang had amended their proposal to preserve more public parkland in front. The group claims the museum doesn't have the right to build on the property until a much more extensive review process is undertaken and fears construction will turn the park into a "dangerous and toxic construction site."
The museum said in a statement: "The expansion will significantly enhance Museum education programs, visitors' experience, and scientific work. We have also made a significant contribution to the ongoing maintenance and care of the park and will of course work closely with our partners to minimize any disruption throughout the construction project. We are very excited about moving forward and bringing this important project to fruition."
The project was scheduled for completion in 2020. There is no word yet as to whether it will be delayed due to the lawsuit.
RELATED: