Jane Jacobs-developed West Village Houses may be replaced by luxury complex to preserve affordability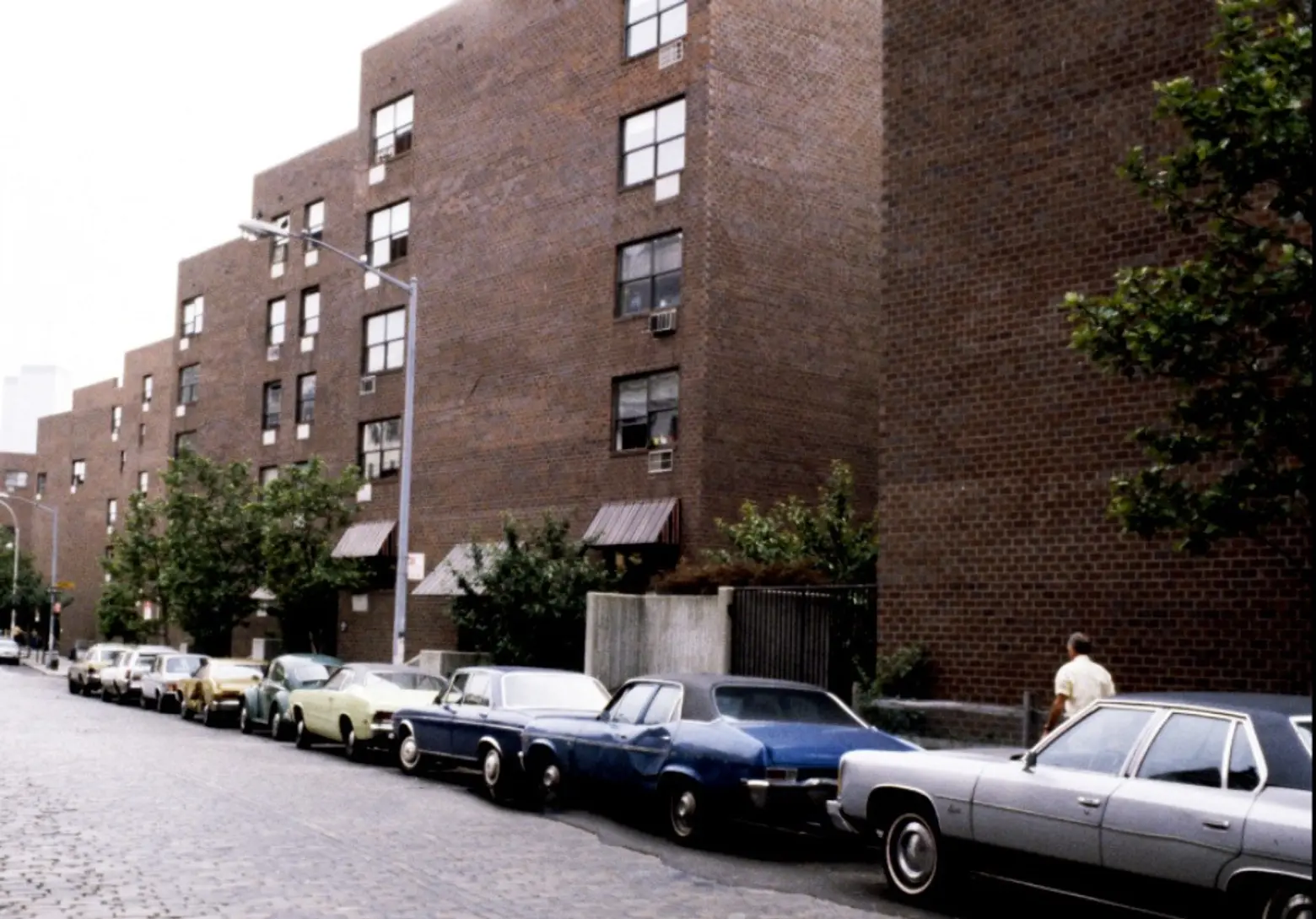 West Village Houses. Courtesy New York City Municipal Archives
As the clock ticks down on a significant and decades-old property tax break for residents of the 420-unit West Village Houses, developer Madison Equities has proposed a possible solution–with a price, Crain's reports. The unassuming affordable West Village cooperative located between West Street and Washington Street was developed in the 1970s by Jane Jacobs. The tax break expires in March, and residents are scrambling to find a solution to offset the impending increase in monthly fees. The development firm has attempted to entice shareholders with another option: an offer to purchase the buildings, demolish them, and allow current residents to snag affordable apartments in a new 42-building development that would span seven sites bounded by Washington, Morton, West and Bank streets. The new development, which would add yet another massive apartment complex to the low-rise neighborhood would also include luxury units.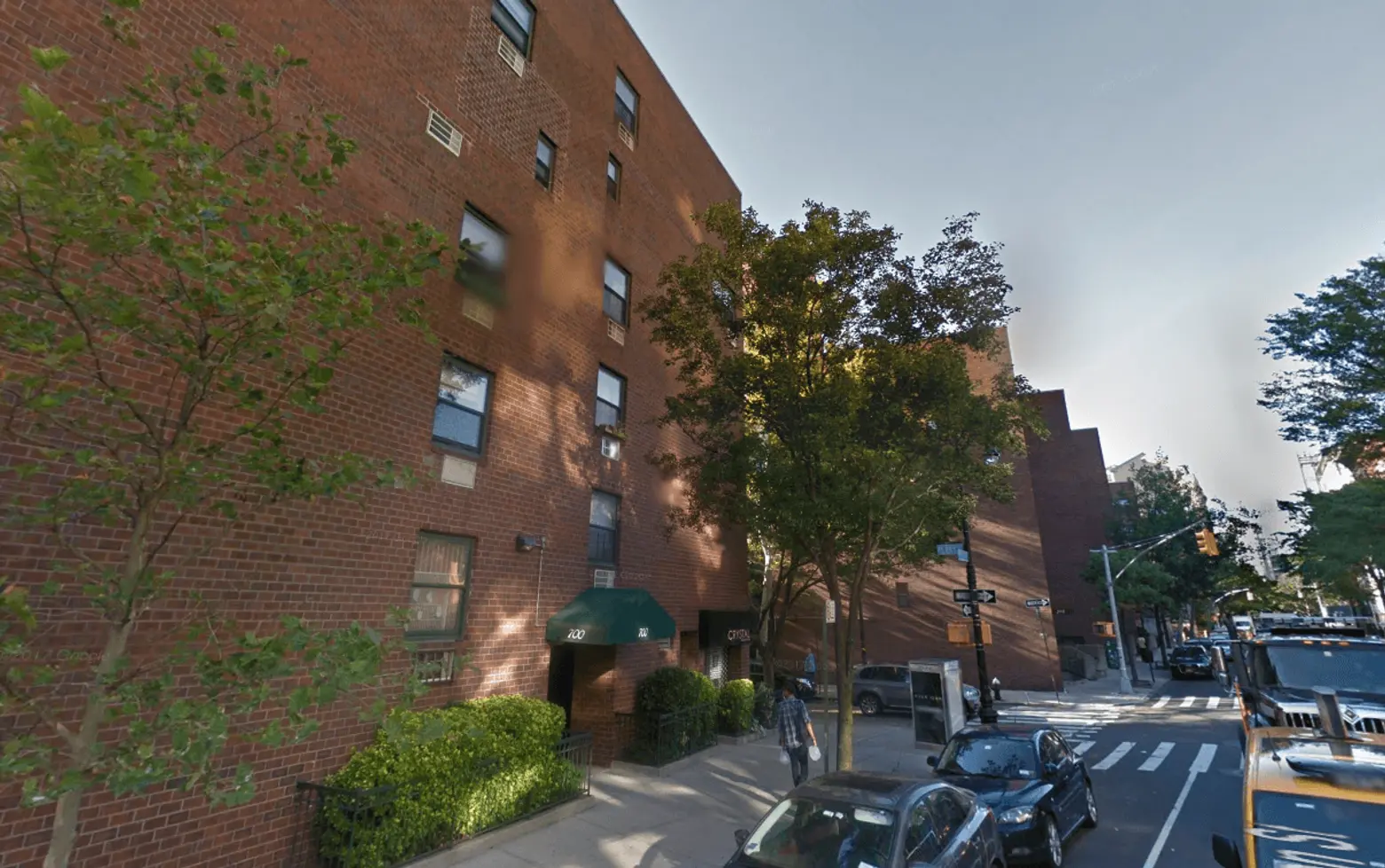 Image: Google Earth
Just a few months after the key 421-a tax abatement was reinstated following a protracted debate, the dilemma faced by the complex, largely converted to affordable co-ops in 2002, is one that is not unfamiliar in New York City's current development environment. Faced with similar options, some residents opt to renew tax breaks for another decade or more while agreeing to cap sales prices and only selling to buyers who earn a certain income. Others choose to take their apartments to full market-rate, pay increased taxes but benefit from the much-higher sale prices they can fetch on the open market. The issue is a divisive one, with coop board members and shareholders of the West Village Houses conflicted and courted by multiple offers.
Madison Equities is attempting to woo shareholders with their offer to purchase the development and turn it into a massive new one. Some board members feel that the infusion of investment and new apartments would actually keep maintenance fees lower than average. It is unclear at this point what sort of city approvals such a development would require, but they could prove particularly difficult to secure in a neighborhood with politically savvy local preservationist groups.
A group of residents is mobilizing in opposition to the firm's offer, urging residents to resist any plans to demolish the complex. In addition to the uncertain future of the proposal, residents would need to be relocated while new buildings are built and, according to opponents, the costs of living in a luxury development might actually be higher than the anticipated tax hike. As an alternative, they're suggesting the initial step of selling a parking garage the coop owns to offset the tax increase; Madison has already offered over $63 million for it.
The debate sparked by the developers' offer is reminiscent of the struggle between Robert Moses and Jane Jacobs that led to the complex being built in the first place. Moses saw the Village west of Hudson Street as blighted, and proposed replacing the entire area with high-rise towers surrounded by open space. Residents, led by Jacobs, fought and eventually defeated Moses' urban renewal scheme for the blocks left vacant by the demolition of the High Line. The result was the modestly-scaled buildings that make up the West Village Houses. Jacobs' insistence that "Not one sparrow" be displaced by urban development is being echoed by the opposition: "We who are opposed to the destruction of West Village Houses by developers now adopt that same battle cry."
[Via Crains]
RELATED: