New Yorker Spotlight: Musician David Aaron Carpenter and the $45 Million 'Macdonald' Viola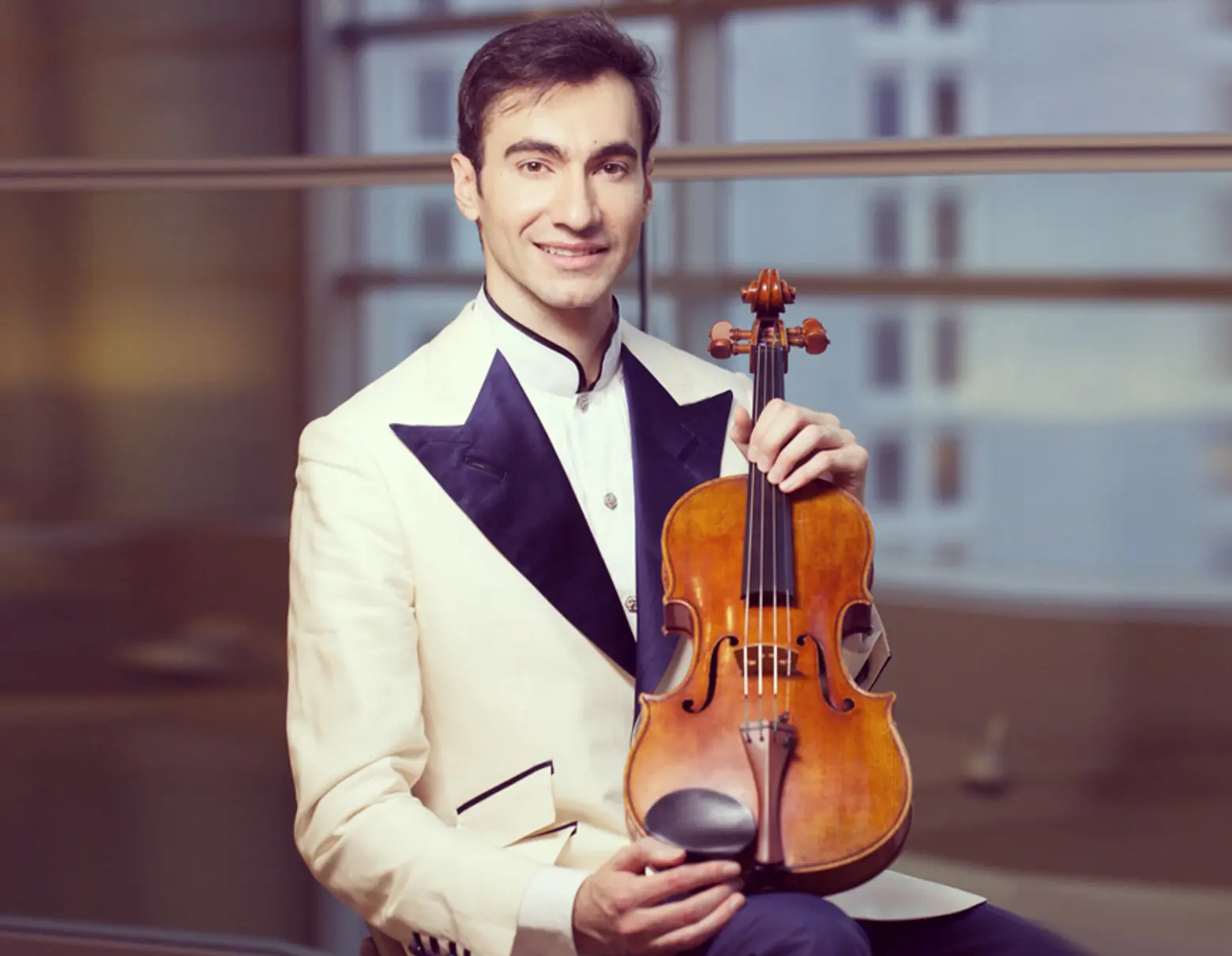 If you took a taxi this spring, violist David Aaron Carpenter may have joined you for the ride. Well, joined via the news segment in your taxi's television that is. When David played the 'Macdonald' viola made by Antonio Stradivari in 1719, which is currently up for sealed bid at Sotheby's with bidding starting at $45 million, news organizations took note.
The 'Macdonald' is priced at $45 million for a reason. Sotheby's explains on their website that "This exquisitely preserved and extremely rare viola is one of only ten complete violas Stradivari made during his lifetime and the only example from his golden period." Contrast the number of violas Stradivari made with the approximately 600 violins he made, and it's easy to see why a golden period in instrument bidding is about to occur.
For David, playing the 'Macdonald' was an incredible opportunity to highlight this viola as well as the instrument in general. As the saying goes, the viola has long played second fiddle to the violin, but not if David can help it. He is on a mission to change how the public views violas.
I recently met with David in his New York home to discuss all things viola. Our conversation soon extended into his family and how music and family go hand and hand. Along with his siblings, Sean and Lauren, he founded the Salomé Chamber Orchestra, and the three also began Carpenter Fine Violins, where the trio assists individuals looking to buy or sell violins, violas, and violoncellos made by 17th and 18th century makers.
When you were younger, you played both the violin and the viola. In the last decade, you focused your attention on the latter. Why did you focus on the viola?
Right when I got to Princeton, I realized I was falling in love with the viola and the viola sound, the mellowness and also, the incredible qualities that you could bring from the viola. Although, I am coming back to the violin for very special occasions and performances.
As far as string instruments, the violin gets a lot of attention while viola is a bit under the radar. Can you share a bit about what makes the viola special?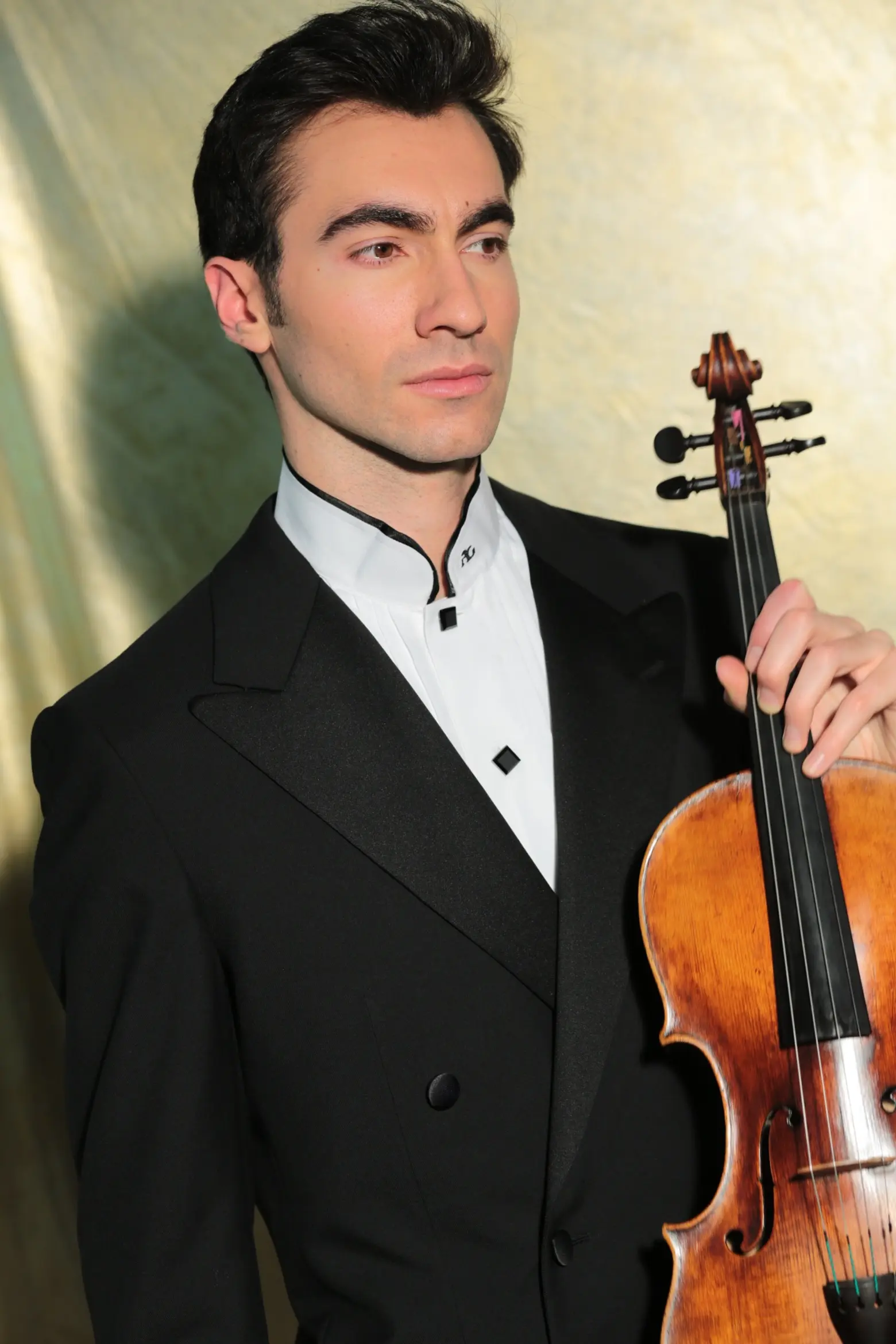 Well, it's quite telling that the most expensive instrument in history is the viola. For all the viola jokes that were made, "the violin is the solo instrument," now we are the ones laughing. We are saying, "Well, there has to be a reason that the viola is a very special instrument." It kind of has the greatest qualities of both the violin and the cello. It has the depth of the cello and the brightness of the violin, and it's right in the middle in terms of tonal quality as well as the range of voices.
Recently, a lot of composers have seen the viola as this great instrument and great vehicle in which they can express their music. I think that's why a lot of modern composers are writing incredible works for the viola.
There are thousands of works for viola that people don't really know about because it's always been neglected as the solo instrument, and I think my ultimate goal is to bring that glamour back to the instrument.
Especially with the sale of the 'Macdonald' viola, violas are this kind of mythical instrument right now, and when it achieves $50 or 60 million dollars it's really going to turn a lot of people to say what is it about this instrument that makes it so rare and so valuable.
How is the viola designed?
The top of viola is made up of spruce wood while the back, ribs, and scroll are made of maple wood. The instrument is constructed together and held by a strong glue that in some cases lasts for centuries. The composition and arching of an instrument is truly fascinating, and makers in the 17th and 18th century invented tools that are still used today.
You recently had the opportunity to play the 'Macdonald' viola by Antonio Stradivari. What was that experience like?
That really is a special thing to me. I've had a few months to really get used to performing on it, and most recently I played a concert at Sotheby's in which I was playing on the 'Macdonald' and my orchestra [Salomé Chamber Orchestra] was playing on another eight of Stradivari's violins. It probably was one of the most expensive concerts in history.
I think I'm beginning to find this inner soul in the instrument. It's been locked away for the last 30 years. For me to have this close collaboration with Sotheby's, and making me the quote and quote ambassador for this instrument, it really is a true honor to be the recipient, to bring this viola to its glory, and show the world what it can do.
I think it's still in that phase where it still needs to be opened up and the wood needs to vibrate even more. It probably will take another two or three years for it to open up to its true potential.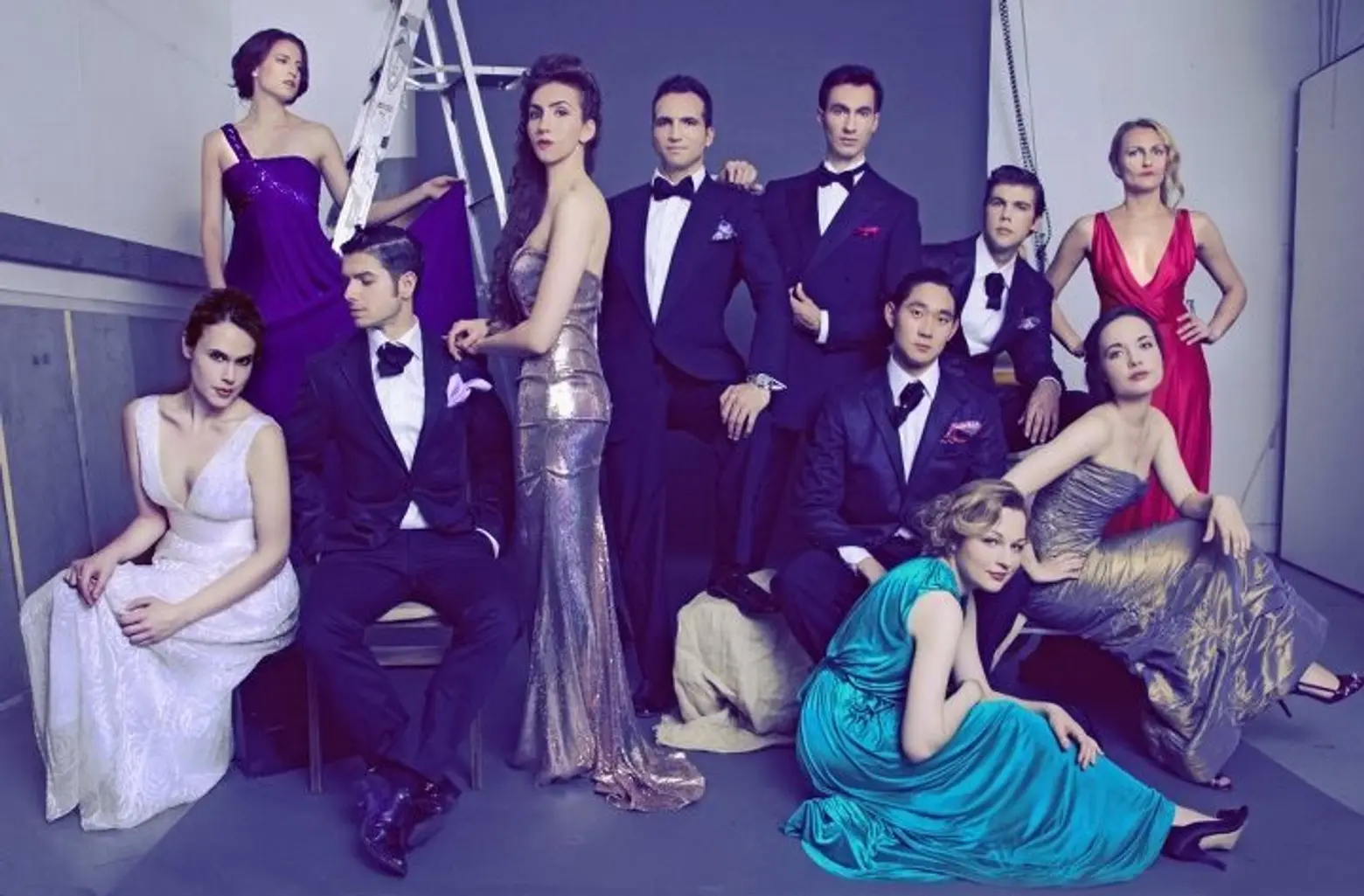 The Salomé Chamber Orchestra. Photo by Charles Quiles
Who was Antonio Stradivari? Why are his instruments coveted?
Antonio Stradivari was a maker who lived in Cremona, Italy. He was making violins in the 1670s up until 1731. He died at the age of 93 and made about 600 violins. Mainly 50 are in circulation in a given 10-year period. He made 10 violas, 9 of which are in museums or foundations, and maybe 60-70 cellos. That's why the rarity factor of finding an original Stradivari is almost like finding a Vermeer painting. It's just so unbelievably rare and the demand for these instruments is so great because now that the super powers are coming in, especially with China having 40 million violinists, they're all going to want a Stradivari.
One of the reasons our business [Carpenter Fine Violins] is so strong right now is because the demand is so great. There is a utility with playing on a great instrument, and that's where people are seeing it as an alternative investment.
For people who are not familiar with string instruments, why do some musicians seek out instruments from the 17th and 18th centuries?
There is this big debate about modern instruments compared to Strads [Stradivari's instruments], and I think extremely offensive. When you think about modern makers, their essentially copying Stradivari. It's like saying, "Would you rather have a kid who is making a nice copy of Leonardo da Vinci painting or the real thing?" You could make the most beautiful copy, which modern makers do, but it will never be the Stradivari that they were trying to copy.
I think that's the big difference between people: "Oh my instrument is better than the Strad". It's angered me in many ways because I am a big proponent of modern instruments. I think a lot of soloists should be traveling with modern instruments around the world and not taking their multimillion-dollar instruments and checking them and doing all this wear and tear.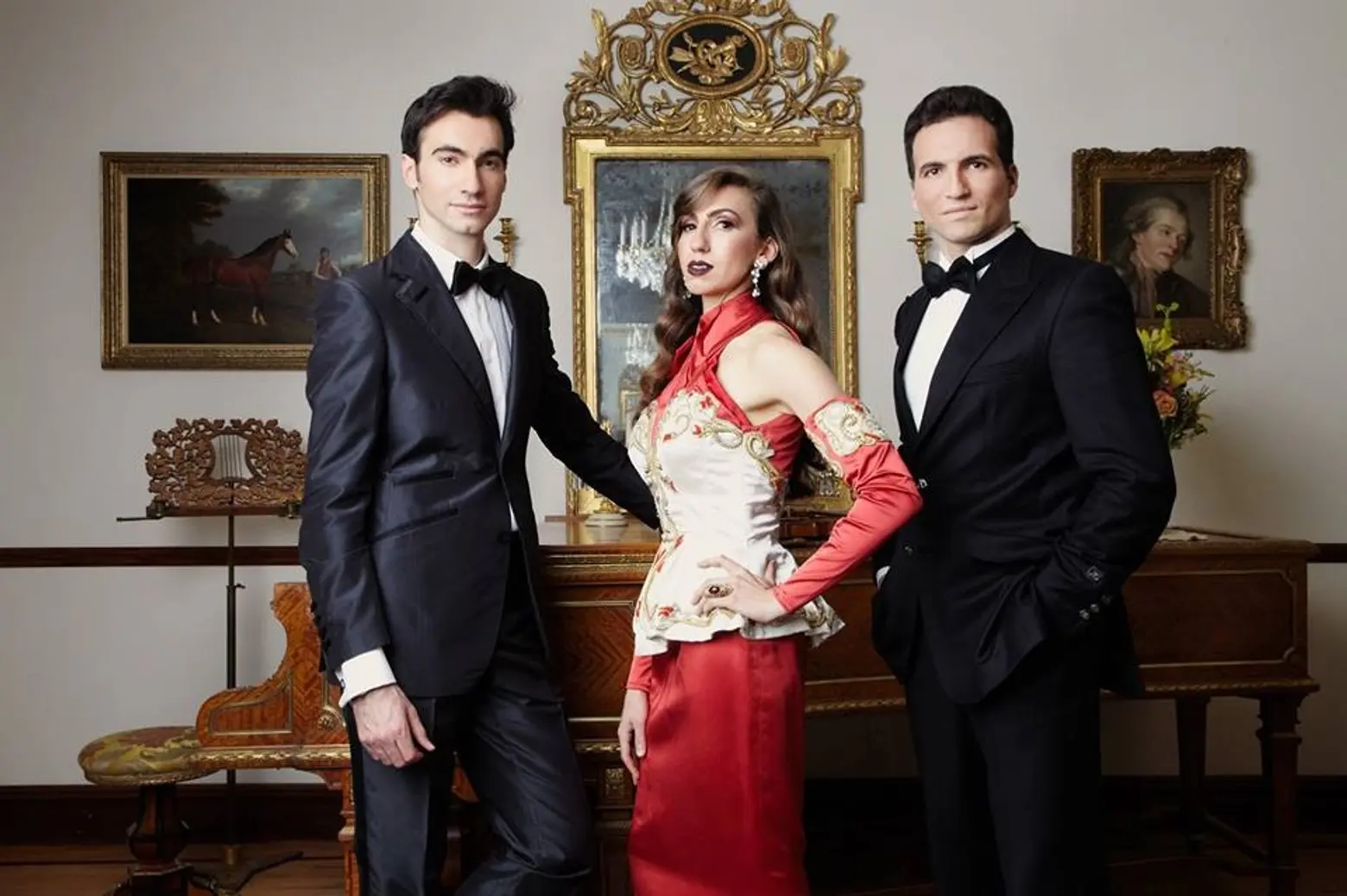 David with his siblings Lauren and Sean. Photo by Charles Quiles
Along with your siblings, Sean and Lauren, you founded the Salomé Chamber Orchestra. What's it like sharing this musical connection with them?
I'm very blessed that I have such a close relationship with my brother and sister. Between our business, which is buying and selling a lot of great instruments, to running the orchestra to going around the world and traveling, we are so unbelievably close. It really works as a collaboration. We've been successful for that reason.
Why did the three of you choose the name Salomé?
Well, the story goes back to Salome cutting off the head of John the Baptist.  I'm essentially the Director, but I'm not really the conductor so there is no head. It's the idea of this orchestra playing on the chamber music qualities of not really needing a conductor. We've had a few conductors. Alan Gilbert, the conductor of the New York Philharmonic, and Christoph Eschenbach. They are probably the only two conductors that have conducted the Orchestra.
A big part of the Salomé Chamber Orchestra is that we partner with non-profits and raise money. It's almost our fifth anniversary.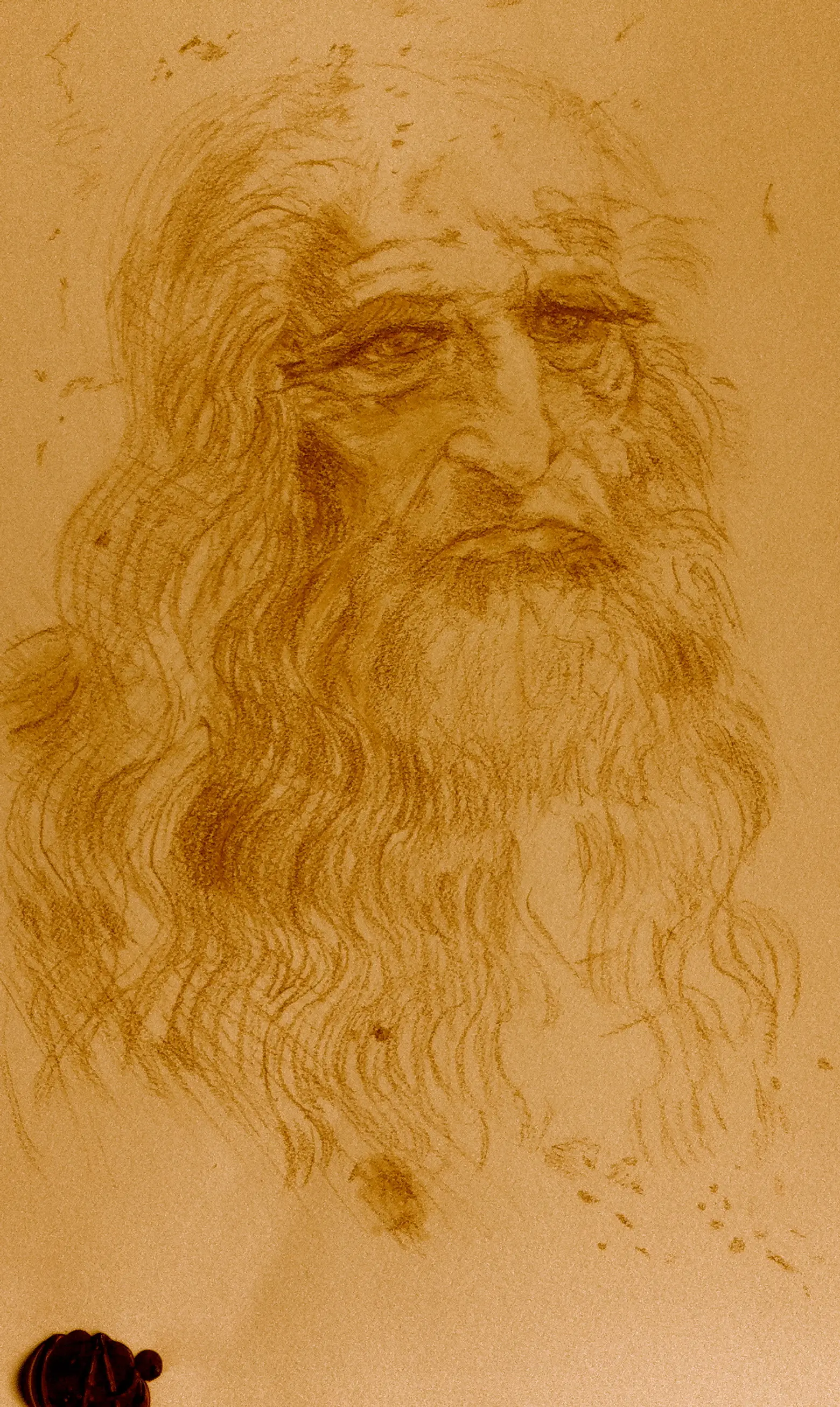 You are also passionate about museums and are a budding artist. What drew you to art?
It is important for artists of all fields to express themselves in different mediums, and for me, I've always been interested in art. I am self-taught and started drawing and painting two years ago. I do a lot of sketches and sometimes I do copy Leonardo da Vinci. I also love attending auctions, and learning about the work. I think by now I could tell you 99% of the artists on the walls at The Metropolitan Museum of Art. (Image left: David's sketch of Leonardo Da Vinci)
You have played in a number of renowned concert halls in the world. Is performing in New York different than performing abroad?
When I was performing in Carnegie Hall with Christoph Eschenbach and the National Symphony Orchestra, for some reason I didn't even feel like I was in New York. It's not everyday that you get to play in the big Stern Auditorium at Carnegie Hall. It's a magical kind of feeling being on stage, and really feeling the audience.
I'm just happy to be performing. I don't even think about it because I'm also very blessed not to get nervous on stage and knowing that the music is above myself.
My last question is: Did you take a taxi and watch the clip of yourself?
I took a taxi just so I could see it, but the TV was broken.
**************
Bidding for the 'Macdonald' viola ends on June 25th.
UPDATE 6/26/2014: This interview was originally published June 20, 2014. The Macdonald viola did not sell today at $45 million, but efforts to sell it are ongoing and Sotheby's anticipates that offers closer to $45 million will be made. 
[This interview has been edited]
Lead image of David with the Macdonald viola by Hannah Li; second portrait of David by Akos Simon