Indoor dining capacity in NYC can increase to 50% on March 19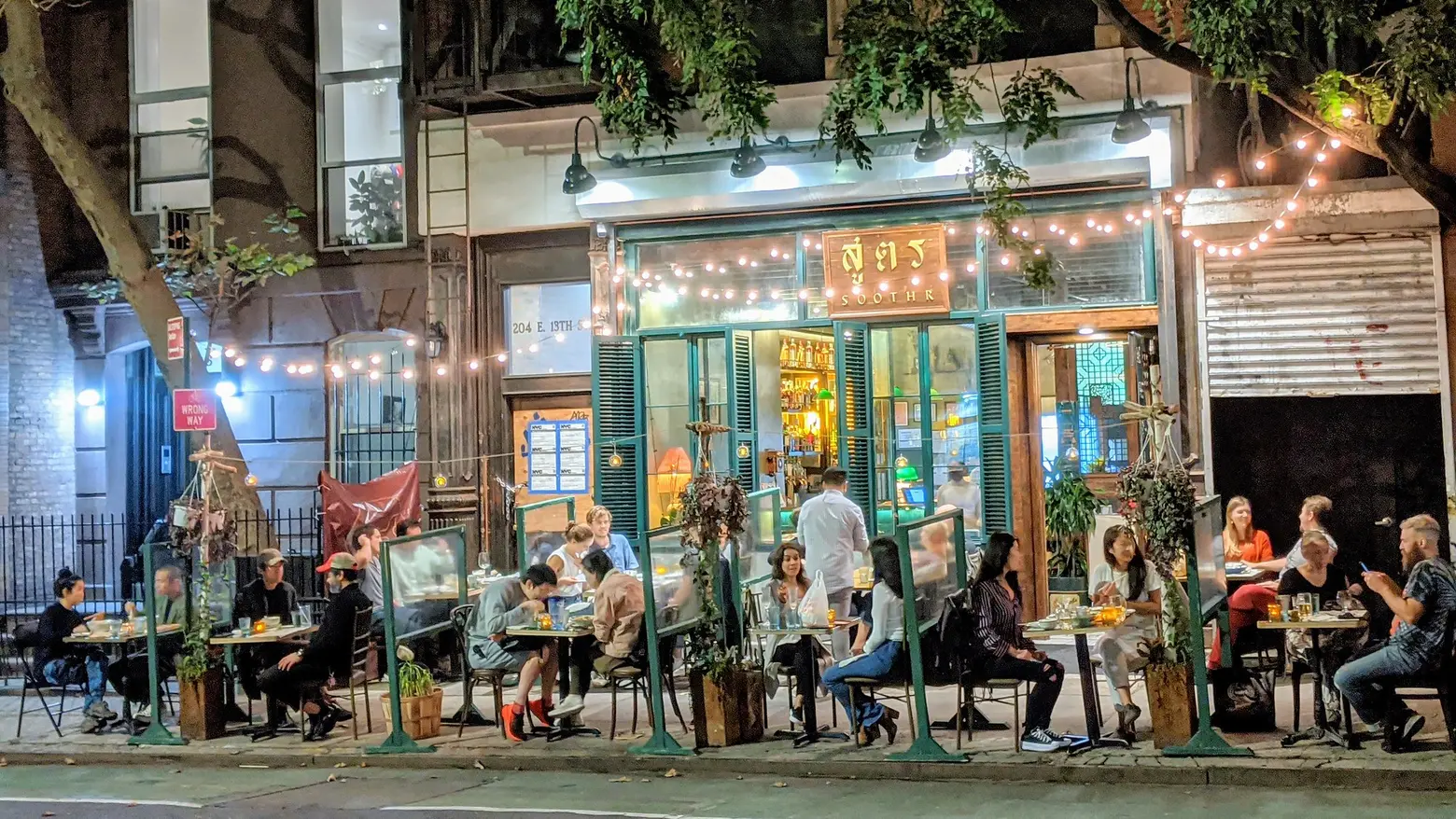 Restaurants in New York City will soon be able to serve more customers inside. Gov. Andrew Cuomo on Wednesday announced capacity can increase from the current 35 percent to 50 percent starting March 19. The announcement comes about a month after indoor dining returned in the city following a two-month closure starting in December.
Indoor dining, which resumed at 25 percent capacity on September 30 after six months, shut down again on December 14 after the rate of hospitalizations failed to stabilize. Cuomo later announced indoor dining could open at 25 percent capacity on February 12, increasing capacity to 35 percent two weeks later.
New York's loosening of coronavirus-related restrictions at restaurants is meant to be consistent with New Jersey. Gov. Phil Murphy on Wednesday also announced indoor dining capacity could increase from 35 to 50 percent effective March 19. While Murphy also gave gyms, fitness centers, barbershops, and salons the greenlight to expand capacity to 50 percent this month, Cuomo did not do the same for these businesses.
However, restaurants outside of New York City, which have been operating at 50 percent capacity, can move to 75 percent capacity starting March 19. According to the governor, the state's infection rate continues to go down, while the vaccination rate picks up. As of Wednesday, the state reported a seven-day average statewide positivity of 3.11 percent.
"In New York State, our decisions are based on science and data and we are encouraged by the continued decline in infection and hospitalization rates," Cuomo said in a statement.
"In partnership with the State of New Jersey, we are expanding our indoor dining openings in New York City to 50 percent. We will continue to follow the science and react accordingly. If we keep the infections down and vaccinations up, we will continue to stay ahead in the footrace against this invisible enemy and reach the light at the end of the tunnel together."
The U.S. House of Representatives on Wednesday approved a $1.9 trillion relief package, which is expected to help the restaurant industry. The legislation includes a $28.6 billion "revitalization fund" for restaurants, as the Washington Post reported.
"While city restaurants may not increase occupancy to 75% like restaurants are safely doing throughout the rest of the state, it is still welcome news to the battered restaurant industry," Andrew Rigie, executive director of the NYC Hospitality Alliance, said in a statement.
"Cautiously and safely increasing indoor dining capacity at New York City restaurants to 50%, with an eye toward expanding in the future, more vaccinations, and dedicated restaurant relief on its way from the federal government gives our industry some optimism among all the doom and gloom of this past year."
RELATED: