How Long Are the Elevator Commutes in the Tallest Towers?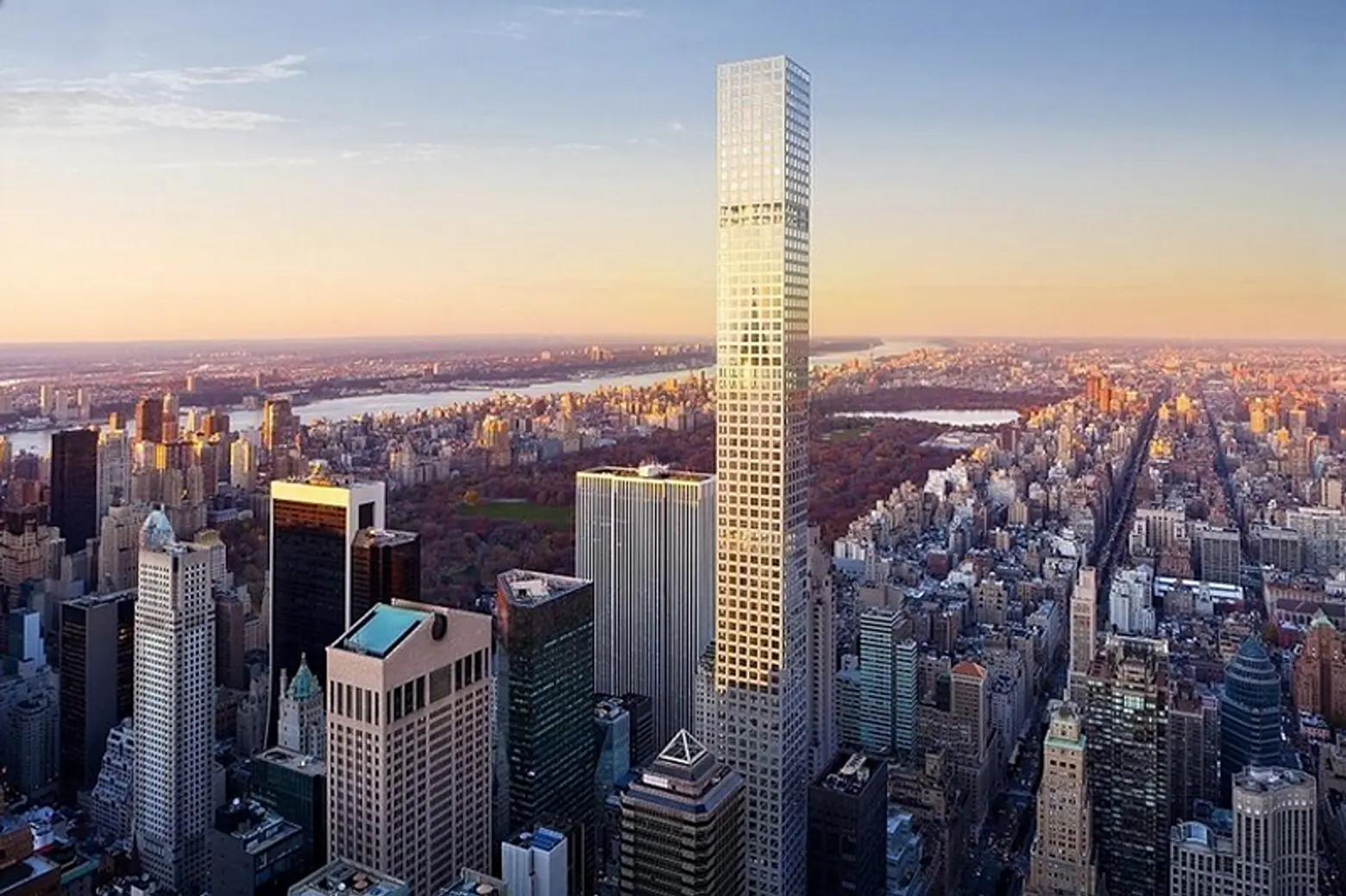 The race to build the tallest residential building seems to never end. In NYC, One57 briefly held the title at 1,005 feet before it was outdone by 432 Park at 1,396 feet. But both of these supertall towers are expected to be beat by the Nordstrom Tower, which will come in at 1,775 feet. Across the world, though, towers rise even higher; World One in Mumbai, India is 1,450 feet, the 106 Tower in Dubai is 1,421 feet, and the mixed-use Kingdom Tower in Saudi Arabia will hit 167 stories and 3,281 feet. In fact, according to The Real Deal, "of the 445 residential towers in the world over 650 feet that are built or under construction, only 12 are located in Manhattan."
With these dizzying heights becoming the new normal, the elevator becomes perhaps the most important construction element, and a feature in the Wall Street Journal calculates the annual "elevator miles" logged by residents of supertall condo towers around the world.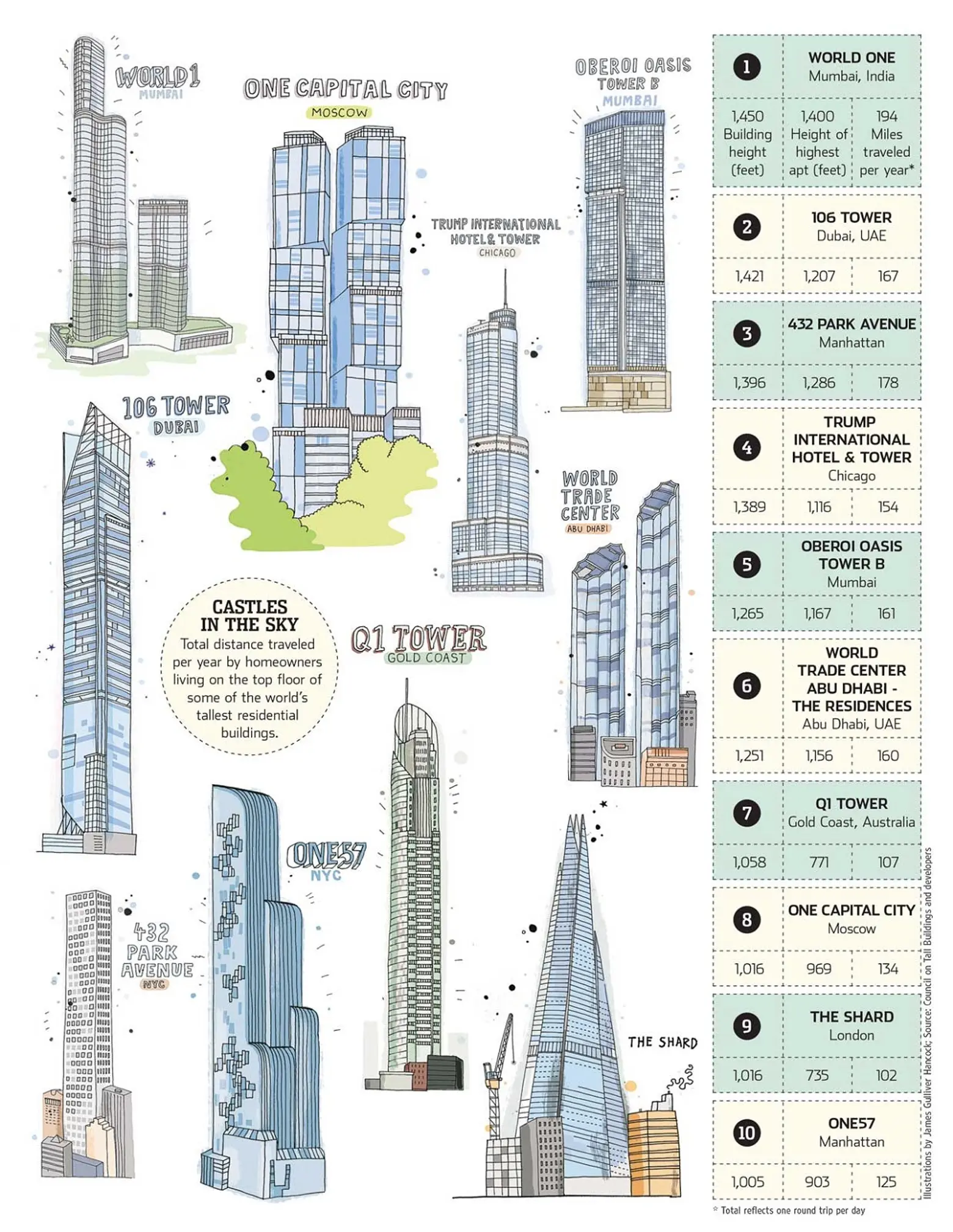 Illustration © James Gulliver Hancock for WSJ. See the expanded version here.
Mumbai's World One Tower will be the tallest strictly residential building in the world when completed, and based on daily round-trip elevator usage, a top-floor resident will travel roughly 200 miles a year. And just imagine you go up and down twice a day; that's 400 miles a year, longer than the drive from Los Angeles to San Francisco. Here in New York, the top-floor resident of 432 Park who makes two daily round-trips will log about 356 elevator miles.
To lessen the time residents have to spend in elevators, many towers are equipped with high-speed elevators that can travel 2,000 feet in a minute. At One World Trade Center, five Sky Pod elevators, which are among the fastest in the world, take guests 1,250 feet up to the observatory in under 60 seconds. Such elevators employ high-tech materials like "polyurethane-coated belts and advanced alloys in their braking systems." But what really sets them apart is the motor size. In a typical 500-foot-per-minute elevator, the motor takes up about 27 cubic feet, whereas the high-speed versions take up half the room.
Thinking about buying in one of these supertalls? Be sure to test drive the elevator first!
[Related: ThyssenKrupp's New Elevator Could Revolutionize Skyscraper Design with Its Horizontal Capabilities]