Here's what will change as the 'summer of hell' for commuters begins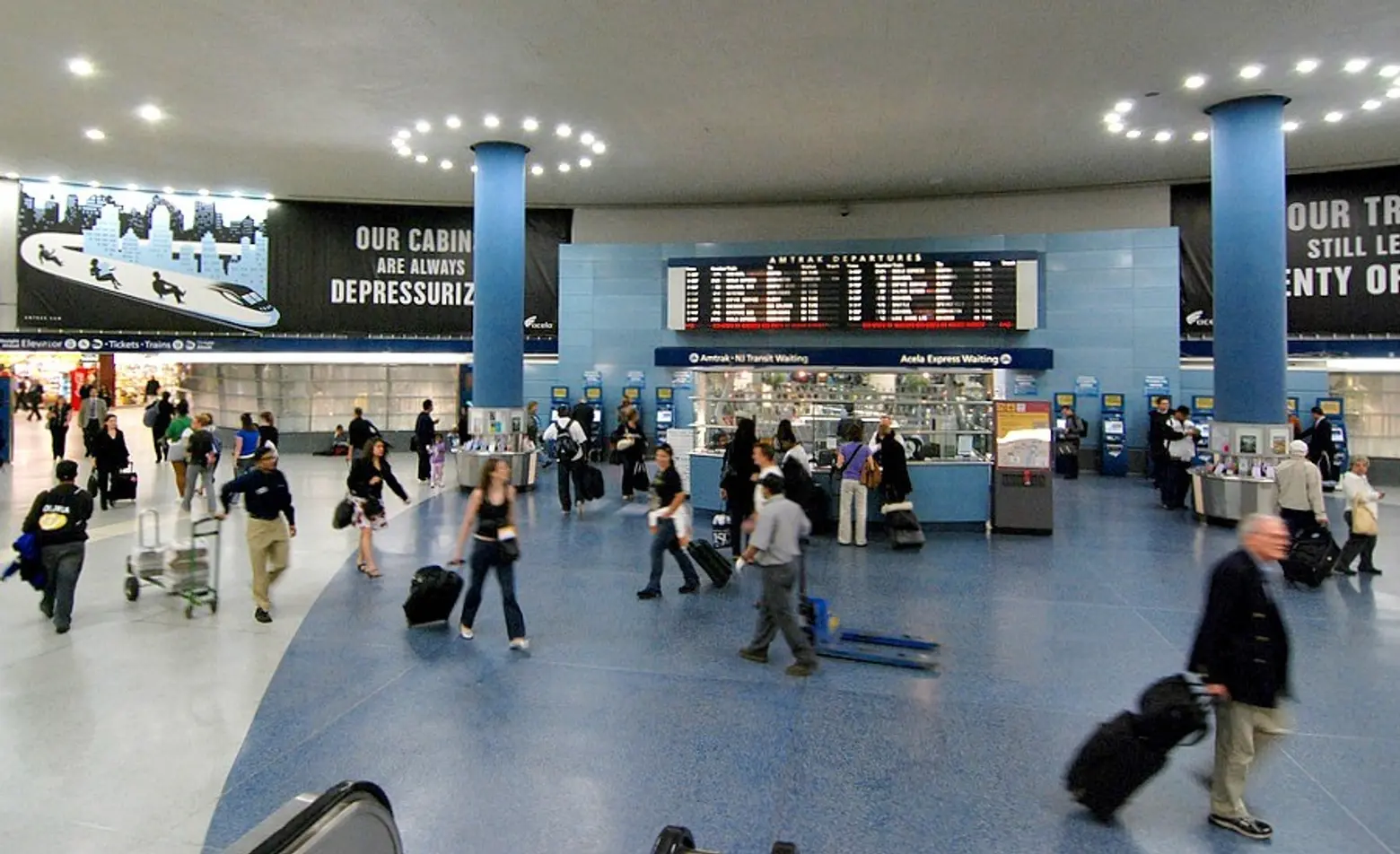 Eight weeks of infrastructure repairs at Penn Station officially began Monday, affecting commuters using the Long Island Rail Road, Amtrak and New Jersey Transit. Amtrak will close some of the station's 21 tracks for renovations, which will force the MTA to cancel or divert 15-weekday trains between 6 a.m. and 10 a.m. Overall, there will be a 20 percent reduction in the number of trains to Manhattan from NJ and Long Island. To minimize the impact on riders, the MTA has offered discounted fares and transit alternatives like ferry and bus service (h/t NY Times).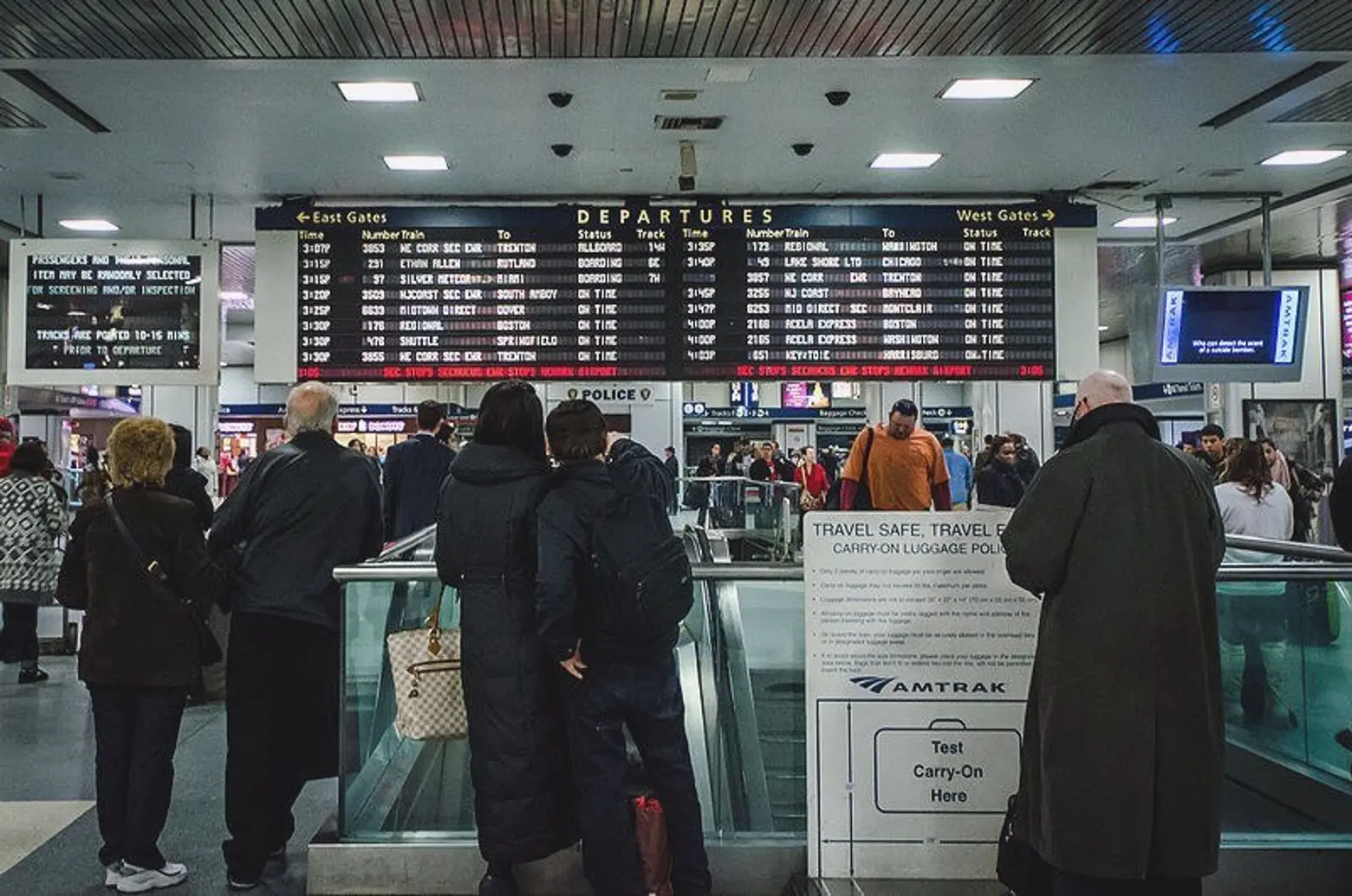 Over two dozen LIRR train routes have been canceled affecting thousands of commuters. The railroad will provide discounted fares, averaging roughly 25 percent, for riders using Atlantic Terminal in Brooklyn and Hunters Point Avenue and Jamaica stations in Queens. Commuters will also receive free morning rush hour subway transfers from both stations, which can be purchased at the vending machines. The MTA plans on adding cars to every train and adding more trains during off-peak hours. Find the schedule here.
If traveling on NJ Transit's Morris and Essex line, expect trains to be diverted from Penn Station to Hoboken Terminal. Commuters on this line will receive a 50 percent discount off fares to and from Hoboken, with their tickets honored on PATH trains and ferries. Trains that usually go to Hoboken in the morning will terminate in Newark.
Changes to Amtrak will affect Northeast Regional and Empire routes, but not Acela Express trains. As 6sqft recently covered, six Empire trains will be temporarily rerouted to Grand Central Terminal instead of Penn Station during the renovations. Amtrak also plans on terminating three trains traveling between New York and Washington, D.C. at Newark each day. Four trains running between New York and Harrisburg will start and end their routes in either Philadelphia or Newark.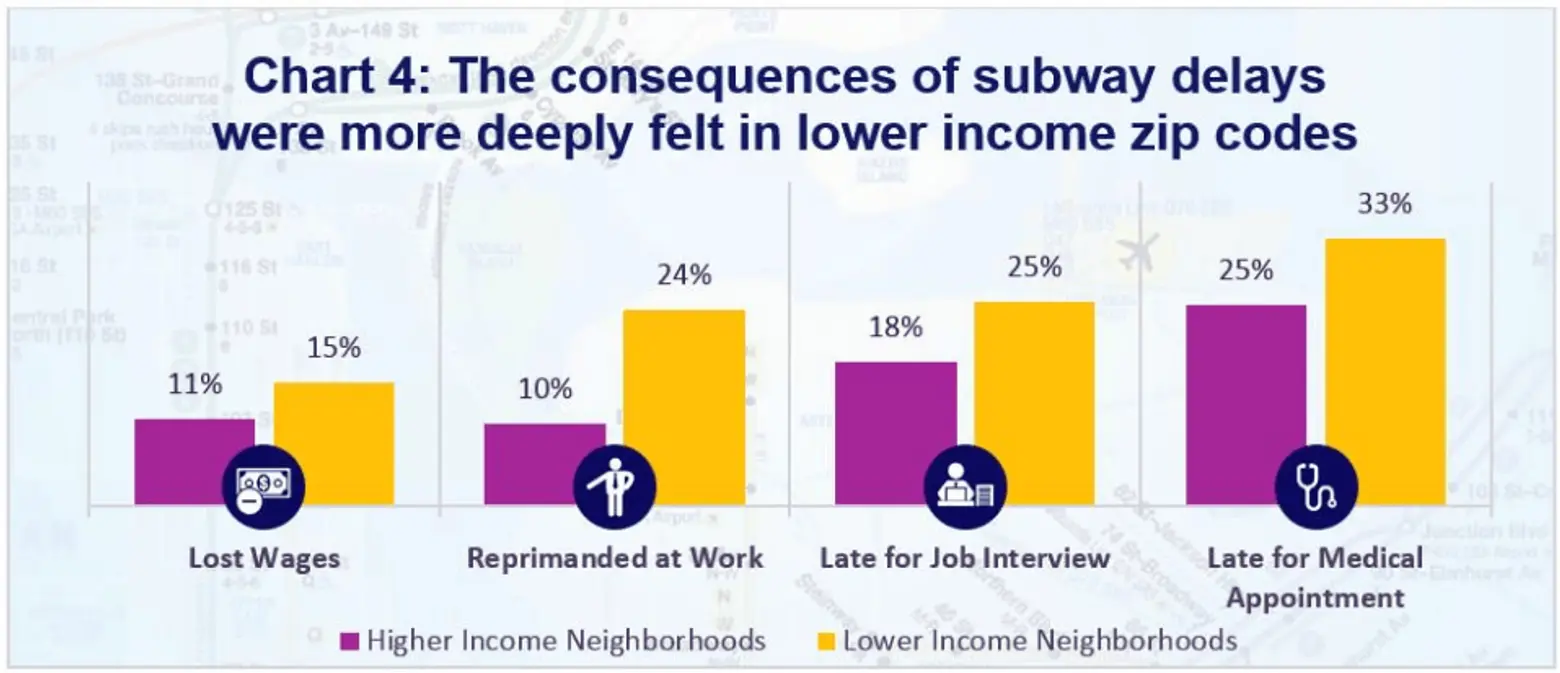 Chart courtesy of the Comptroller's office
The subway system, which Governor Cuomo declared as a state of emergency last week, will also be affected by Penn Station repairs. In a new survey released by Comptroller Scott Stringer's office, subway delays caused 74 percent of commuters to be late to work, 65 percent said they were late to picking up or dropping off their children and 29 percent reported being late for a doctor's appointment in the last three months alone. The survey also revealed that late trains are affecting those from lower-income communities more than those from higher-income neighborhoods.
In a statement, Stringer said: "We have a signal system that is 70 years old, cars that are some of the oldest in the world, and overcrowding that make New Yorkers feel jam-packed like sardines. A failure to invest decades ago led us to where we are today. Let there be no doubt that we need an all-hands-on-deck approach now. New York City's ability to stay on top in this century – and the next – hinges on the quality of our transportation system."
[Via NY Times]
RELATED: