Hamptons' infamous Grey Gardens estate sells for the first time in 40 years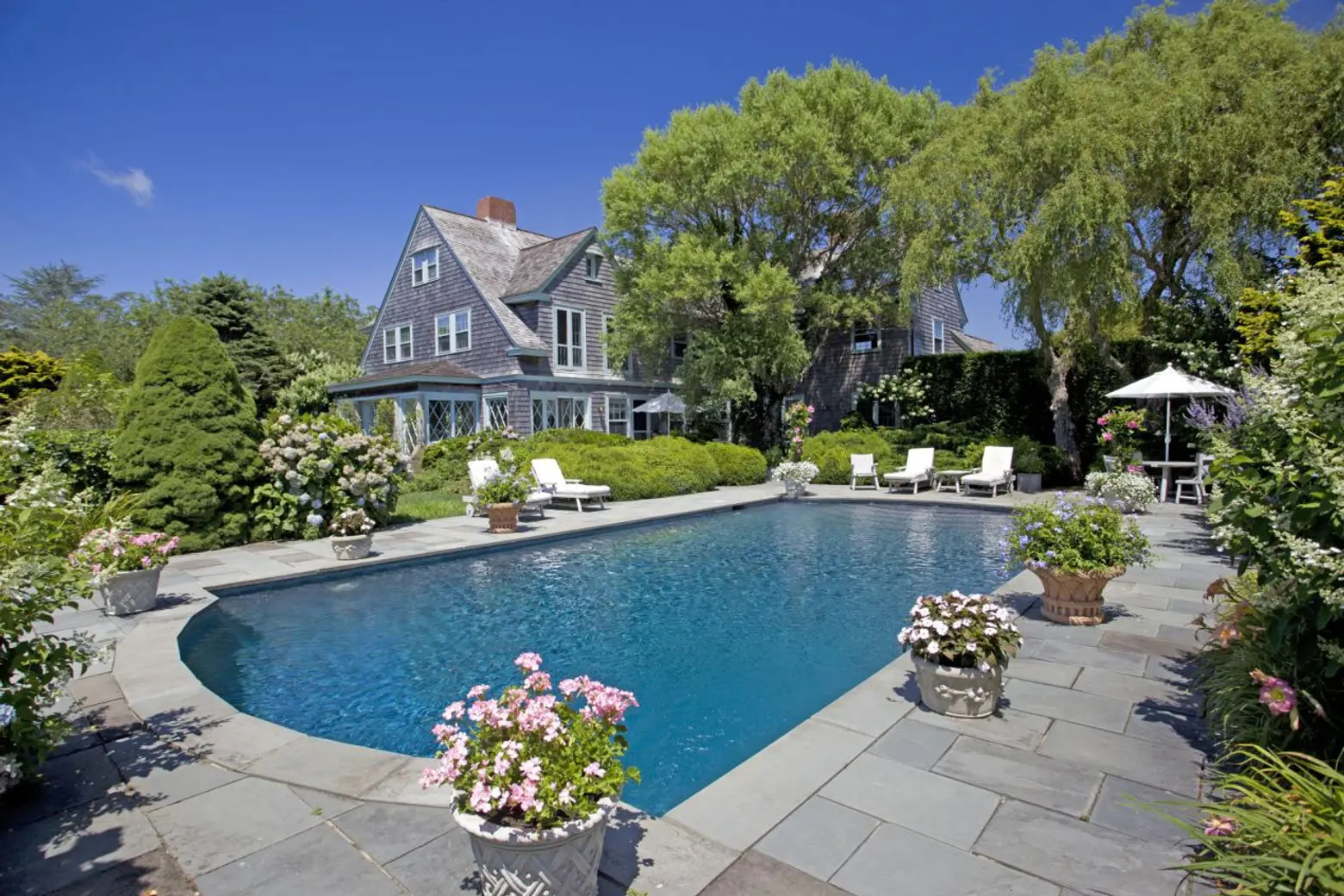 After two years as a rental and seven months on the market, the infamous Grey Gardens Estate has gone into contract for the first time in 40 years. The 28-room mansion was last listed for $18 million, but according to the Washington Post, the exact sales price and buyer haven't yet been revealed. Though now a stunning Hamptons home, as 6sqft previously explained, it gained notoriety as a "decrepit, crumbling, cat-infested, overgrown horror," after its isolated residents, Edith wing Bouvier Beale and her daughter Edith Bouvier Beale (the aunt and cousin to Jackie O), were featured in the 1975 documentary "Grey Gardens."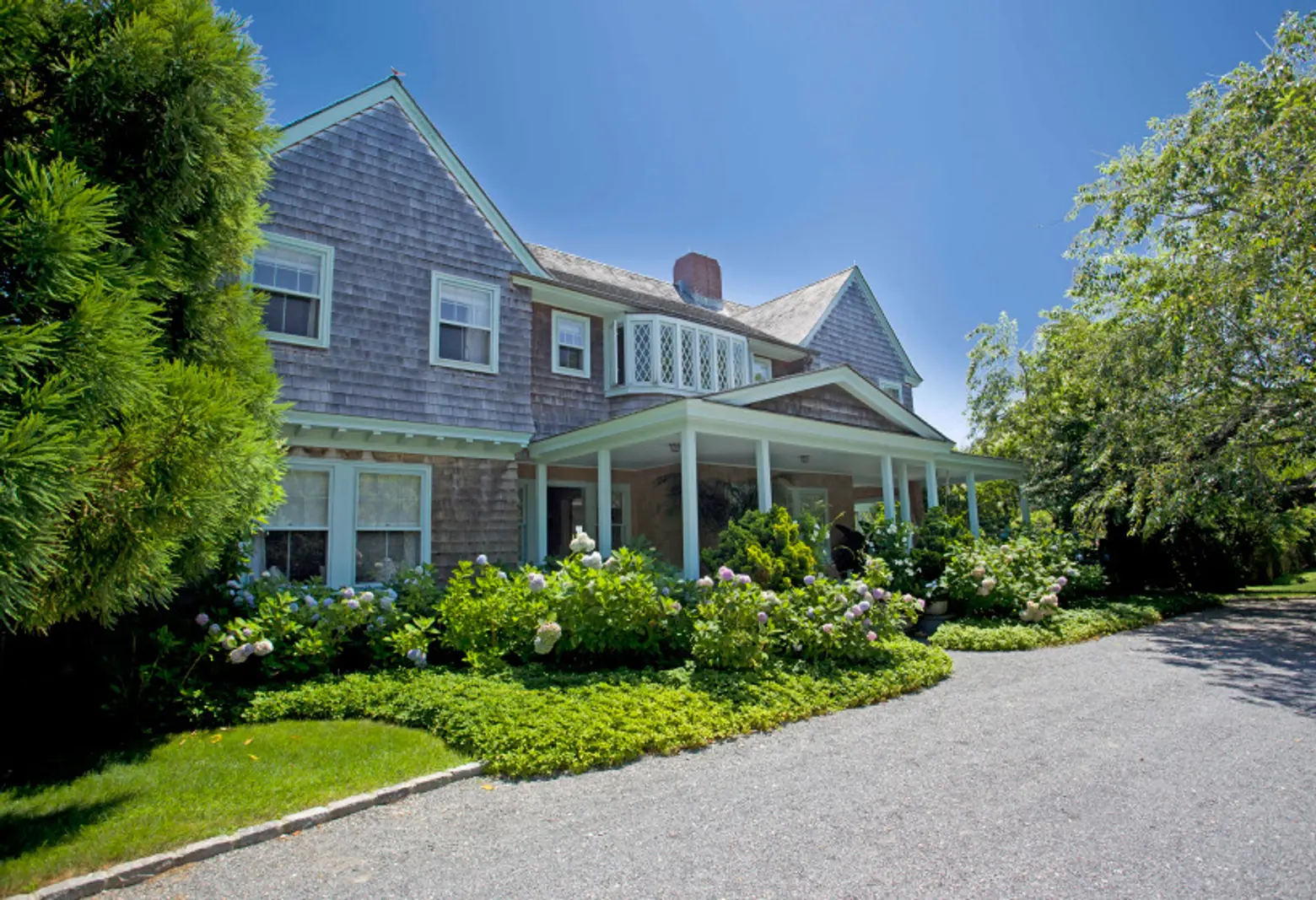 The home was built in 1897; in 1924, Edith Ewing Bouvier Beale (Big Edie) and her husband Phelan Beale bought it, but after divorcing in 1946, he gave her a $300-a-month allowance to stay in the house with their daughter "Little Edie." Phelan was an attorney whose partner was his father-in-law John Vernou Bouvier, Jr., Jacqueline Kennedy Onassis' grandfather. He had a home just three miles north called Lasata, which interestingly, just sold last week.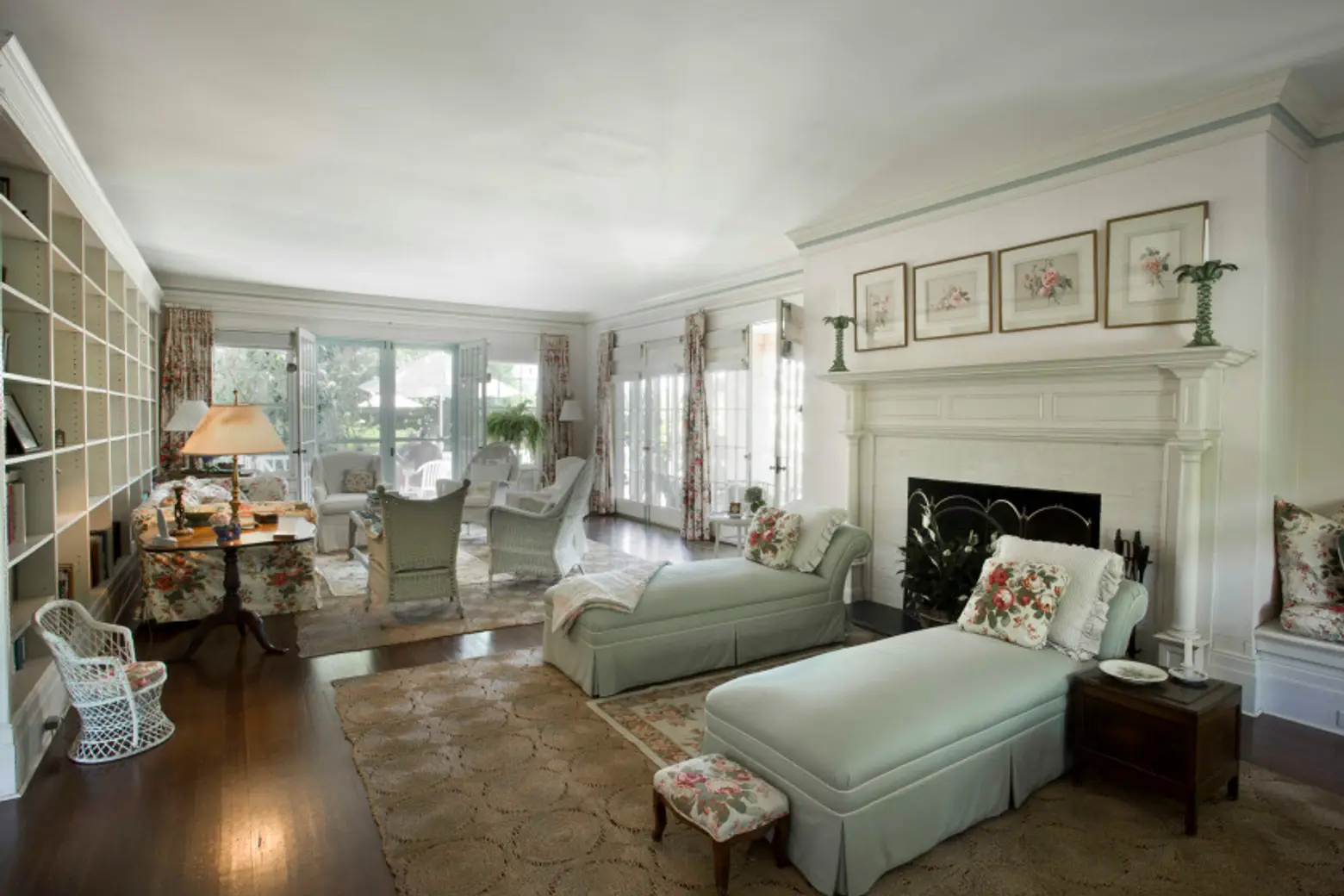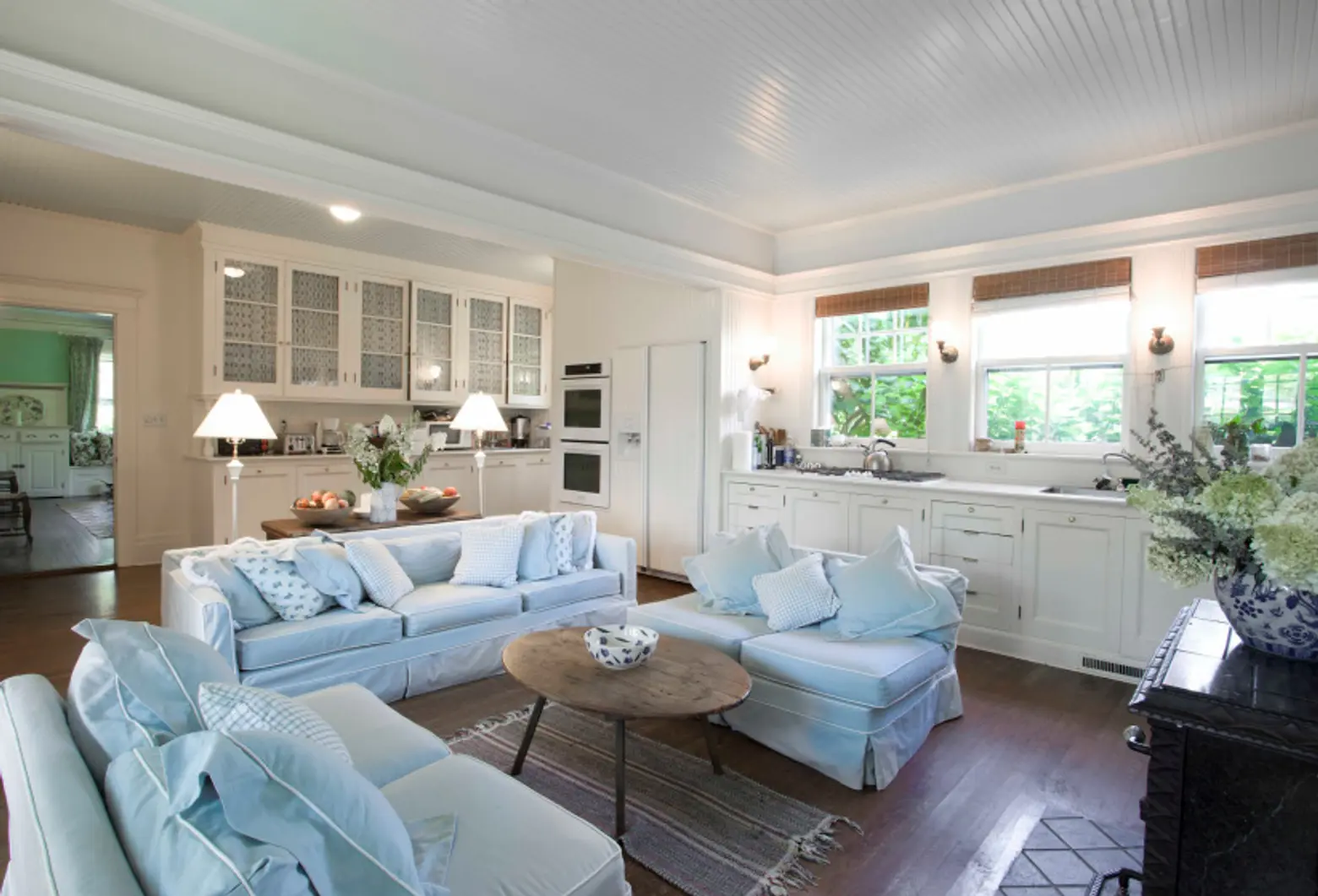 In 1979, Little Edie sold the 1.7-acre property to Ben Bradlee, former executive editor of The Washington Post who helped expose the Pentagon Papers, and his wife, author and journalist Sally Quinn, for $200,000 under the terms that they do not tear it down. Apparently, Little Edie said, "All it needs is a coat of paint," though Quinn said it was in even worse condition than shown in the movie (there were dead animals and 52 feral cats).
The couple then spent years restoring the 6,000-square-foot home to its one-time glory. After Bradlee passed away in 2014, Quinn began renting the home for around $175,000/month. This past summer, American Express rented it for events, but the local town forbade it, claiming it was to be used for residential, not commercial, purposes. But Quinn had previously listed it for $20 million in February, later lowering the price to $18 million. She wouldn't reveal the buyer but said she's the new owner "really understands the house" and plans to preserve it. She'll also be holding an estate sale, which will include some furnishings from the Edies that she found in the attic.
[Via Washington Post]
[Listing: 3 West End Road, East Hampton by Michael Schultz and Susan Ryan of The Corcoran Group]
RELATED:
Images courtesy of the Corcoran Group