Grand Central's historic Oyster Bar closes again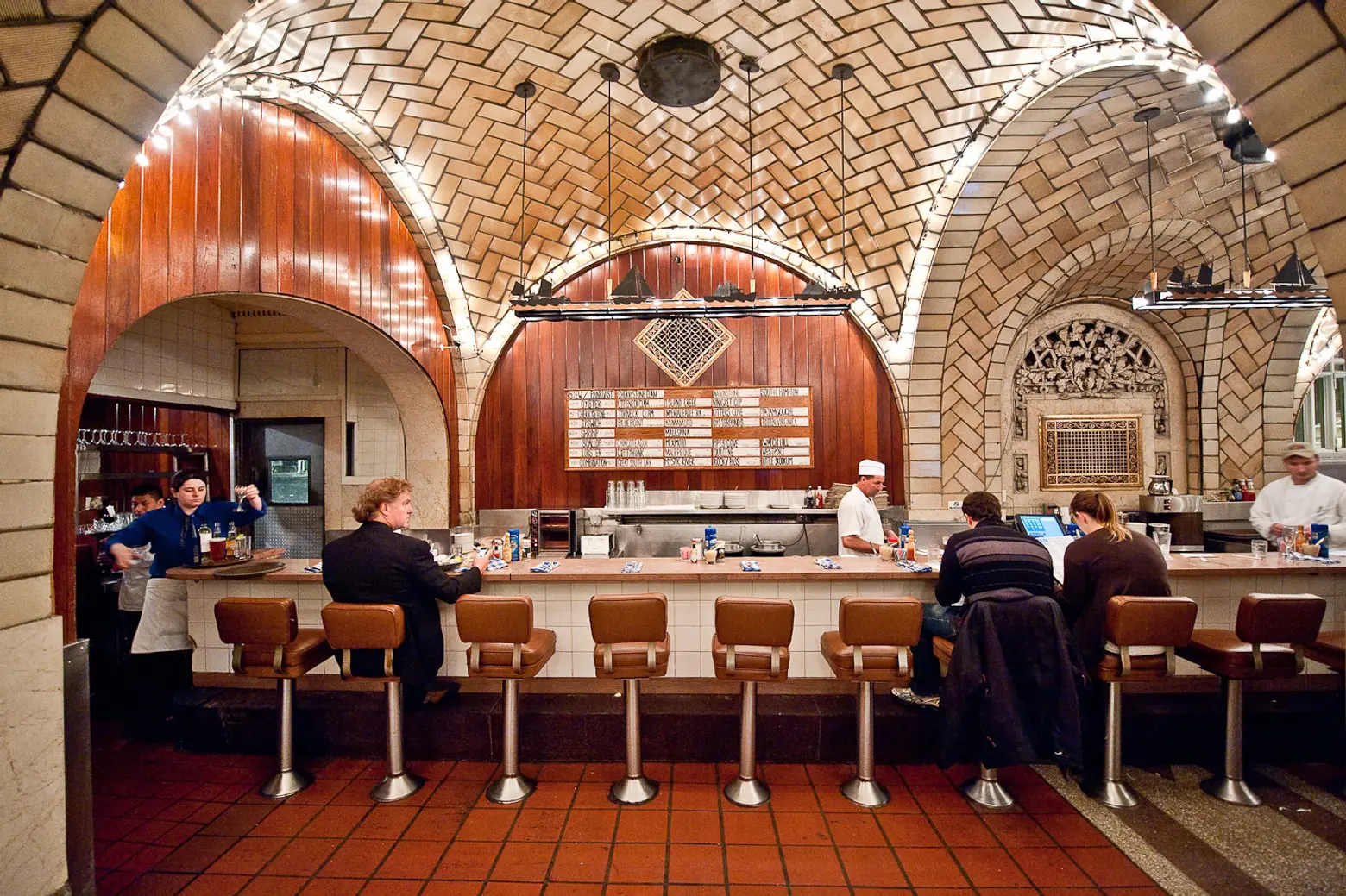 Less than two weeks after reopening for the first time in over six months, Grand Central Oyster Bar has temporarily closed again. The Midtown East restaurant resumed indoor service at its iconic dining room on September 30, the day indoor dining was permitted again in New York City. But with indoor dining capped at 25 percent capacity in the city, the Oyster Bar, which normally relies on commuters and tourists, could not do enough business to stay open.
A statement on the Oyster Bar's website reads: "Dear friends, it has been seven challenging months since we last saw many of you at the Grand Central Oyster Bar. As we re-opened on September 30th we relished the opportunity to be of service again, and fill your hearts, and ours, with joy and do what we do best; offer an amazing experience to our beloved New Yorkers and to our friends from all over the world. Today, however, we must, temporarily, close again due to the lack of traffic and business implicitly, caused by the Covid-19 pandemic."
While the closure is expected to be temporary, no reopening plans have been released yet. "We do have a promise for all of you! We will come back stronger and with an even bigger desire to serve you," the statement continued.
Located on the lower level of Grand Central Terminal, the restaurant first opened in 1913, making it the oldest eatery at the transit hub. The glamorous space boasts Guastavino vaulted ceilings and archways. In a 1980 report designating its interior as a city landmark, the Landmarks Preservation Commission said the "broad, low vaults of the Oyster Bar are simple and unornamented, relying purely on the beauty of their shape for effect."
According to the New York Post, the restaurant can seat 440 diners at full capacity, but just 81 at 25 percent capacity. "September 30 was our best day and after that it dwindled," Sandy Ingber, the executive chef for the past 30 years, told The Post.
The restaurant told the Post it hopes the MTA, its landlord, will give "some rent forgiveness," which could be decided at a board meeting on Oct. 21.
RELATED: