Fisher Brothers' Curving Rental Tower at 225 East 39th Street Reaches Full Height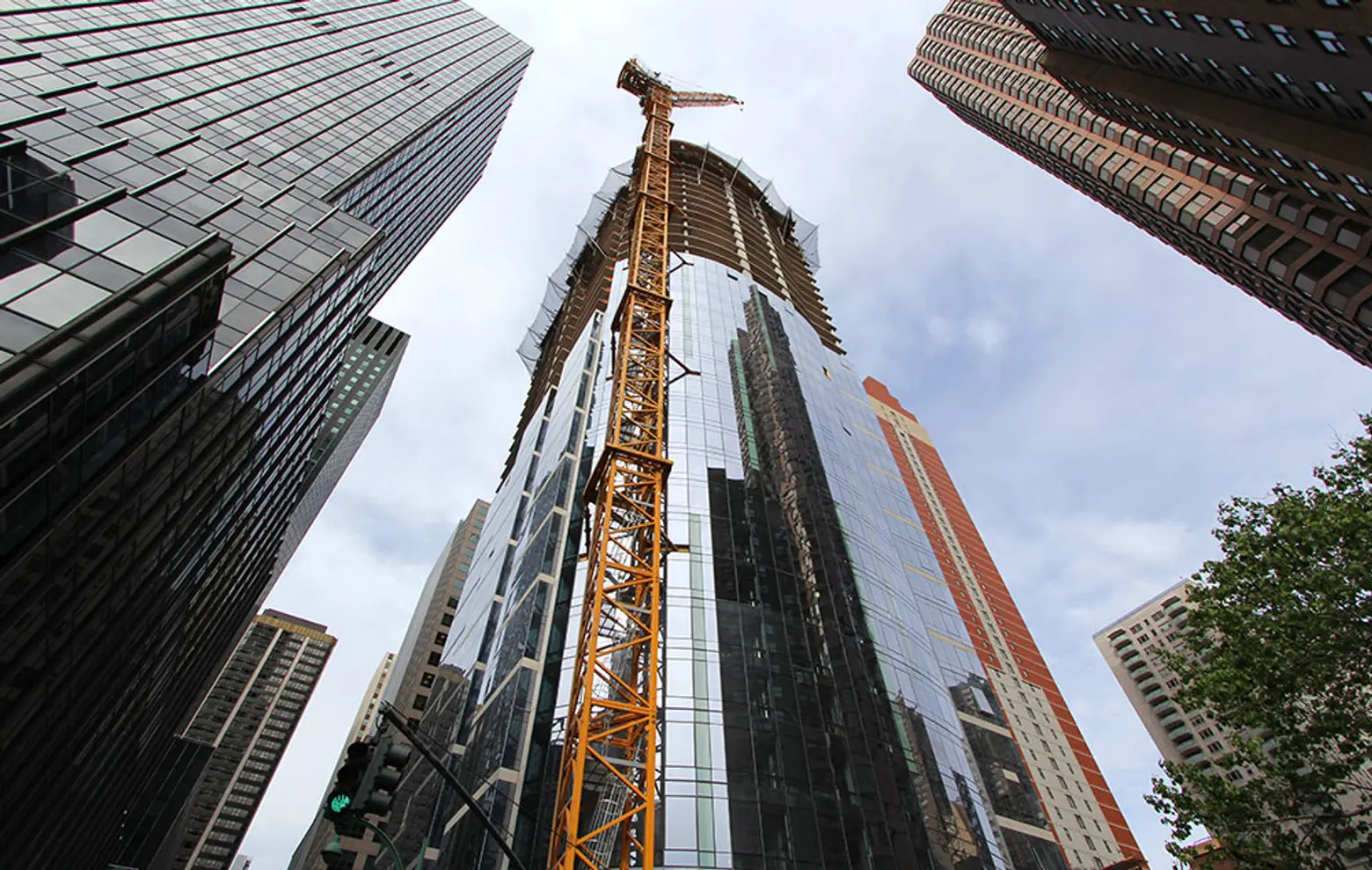 Without a hitch, Fisher Brothers' parking garage-crushing development at 225 East 39th Street has ascended to its full 395-foot structural height. More pause-worthy is that its reflective curtain wall has climbed high enough to show us how its reflective skin will accentuate its gracefully curving form. The 36-story high-rise is situated at the boundary of residential Murray Hill and the skyscraper canyons of Midtown East.
With a transparent base, shallow plaza, and sinuous metal and glass form, the tower could be the uptown little sister of Emery Roth & Sons 17 State Street across from Battery Park. Despite the rise of computer-aided design and the surge in creating energetic forms, Manhattan still does not boast many curving buildings–we are on a grid after-all. Classics such 2 Broadway, the Cocoa Exchange, and Philip Johnson's Lipstick Building continue to serve as refreshing examples in our hard-edged city and in recent years, a handful of contemporary buildings such as the undulating One Jackson Square by KPF, Gwathmey's Astor Place and Zaha's 520 West 28th have been added to the mix.
But perhaps the boldest of them all is Jean Nouvel's 100 Eleventh Avenue in West Chelsea, where a sweeping curve sheathed in a glittering mosaic of nearly 1,700 different-sized panes of glass fronts the Hudson River waterfront.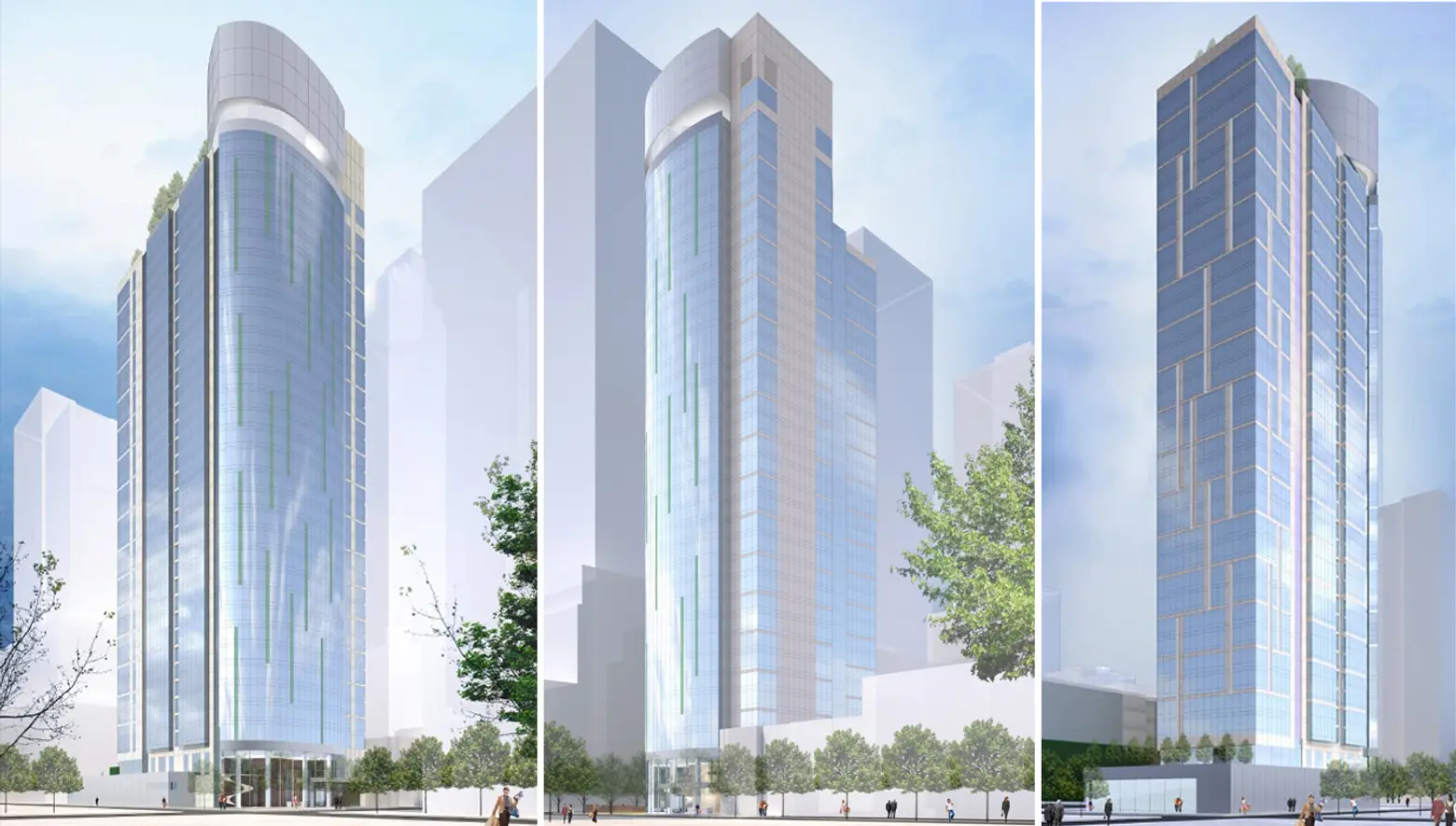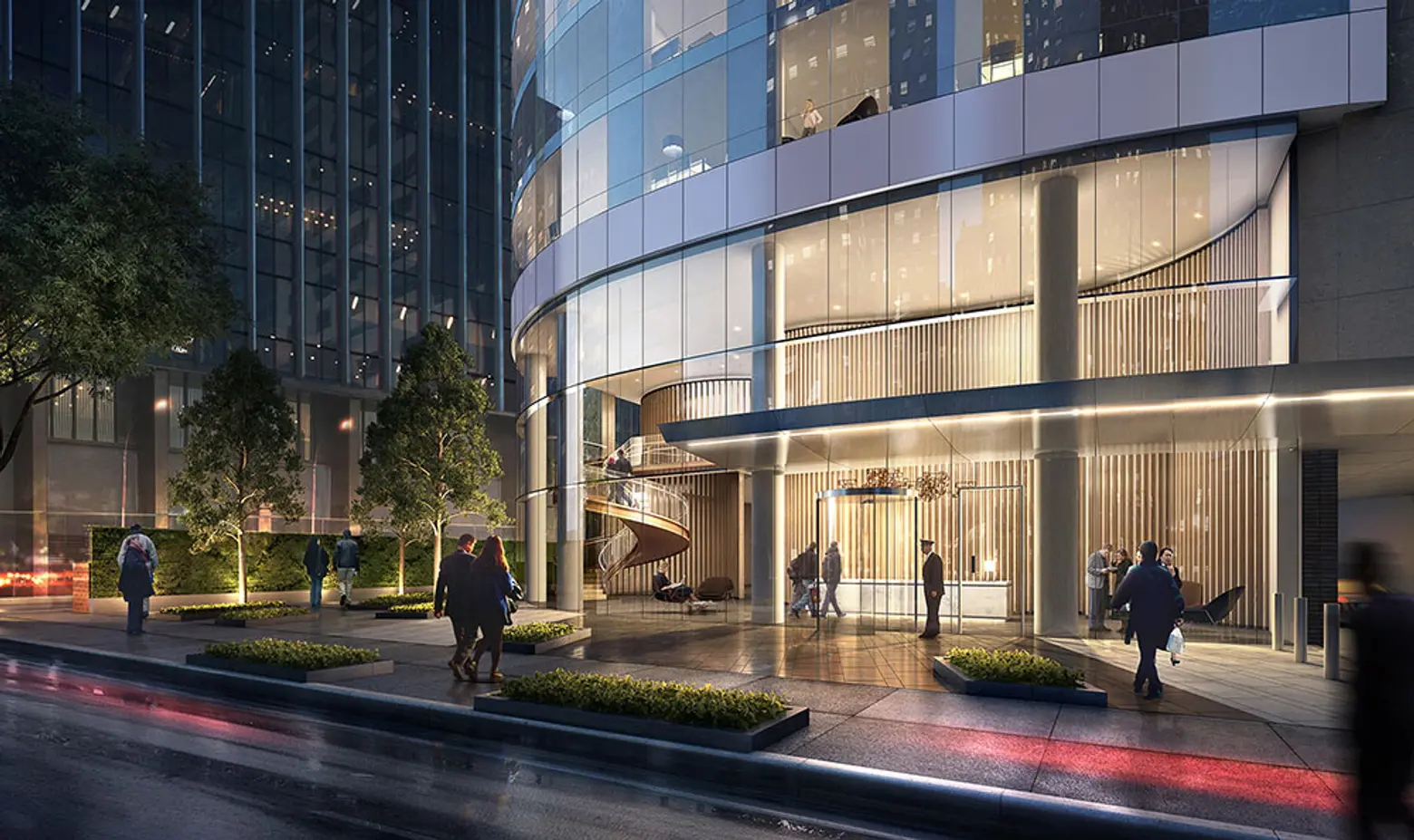 225 East 39th is scheduled for completion this winter and its 375,000 square feet of bulk was configured by Handel Architects to provide a L-shaped footprint where its southern elevation is set back from East 39th Street and is distinguished by a gently curving facade. The open, double-height lobby is positioned at the base of this elevation, and inside the lobby is an undulating wood slatted wall and a spiral staircase leading to an amenity floor.
Above are 373 rental apartments, twenty percent of which will be geared towards residents making 60 percent of the area's median income. The acclaimed Rockwell Group are the interior designers, and the lavish amenity package will include a fitness center, swimming pool, hot tub and sauna, yoga studio, resident lounges, library, business cafe, arcade/game room, children's playroom, party room with an outdoor terrace, a courtyard garden, a rooftop deck, cabanas with barbecue stations, laundry room, on-site parking and bike storage (whew!).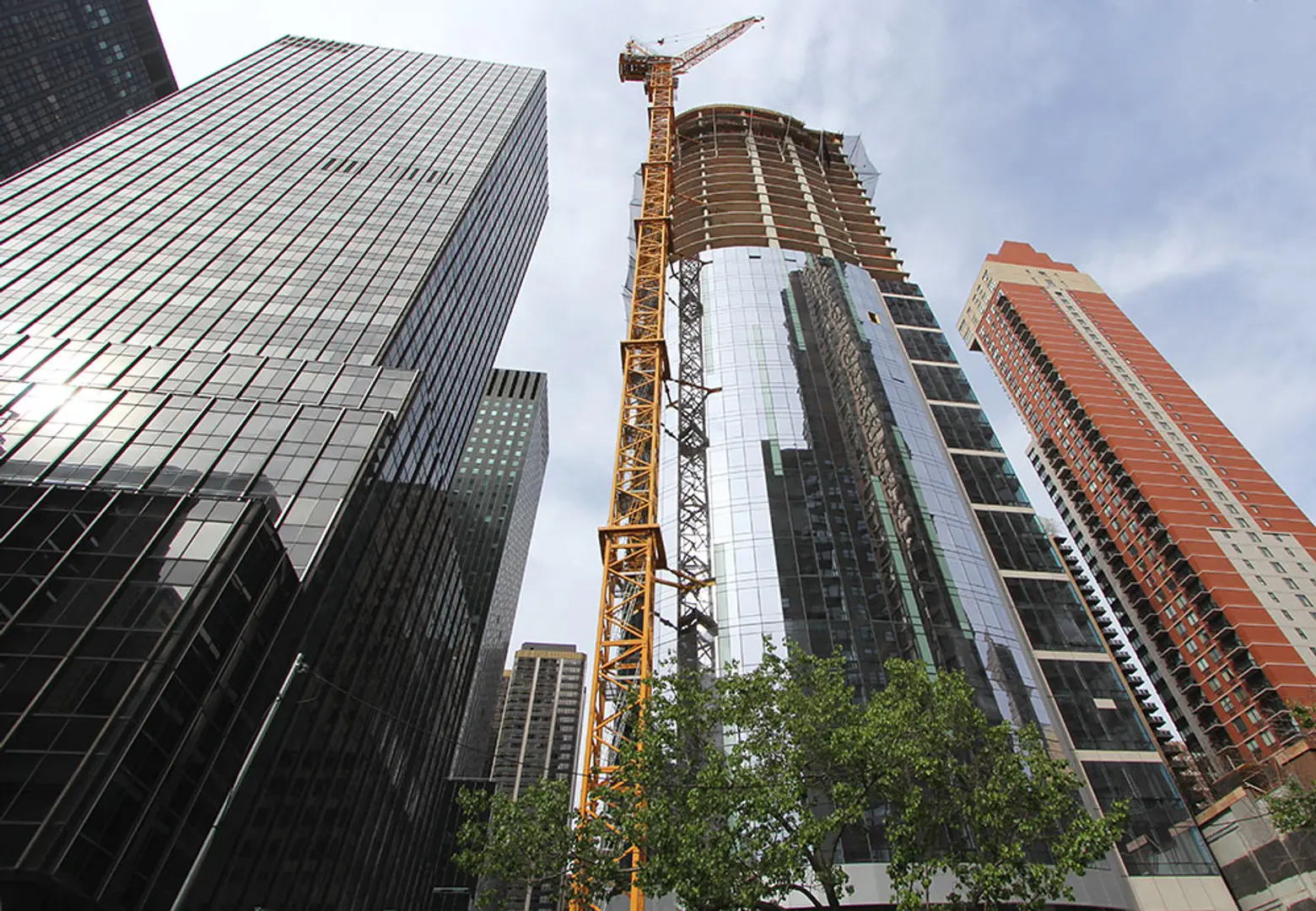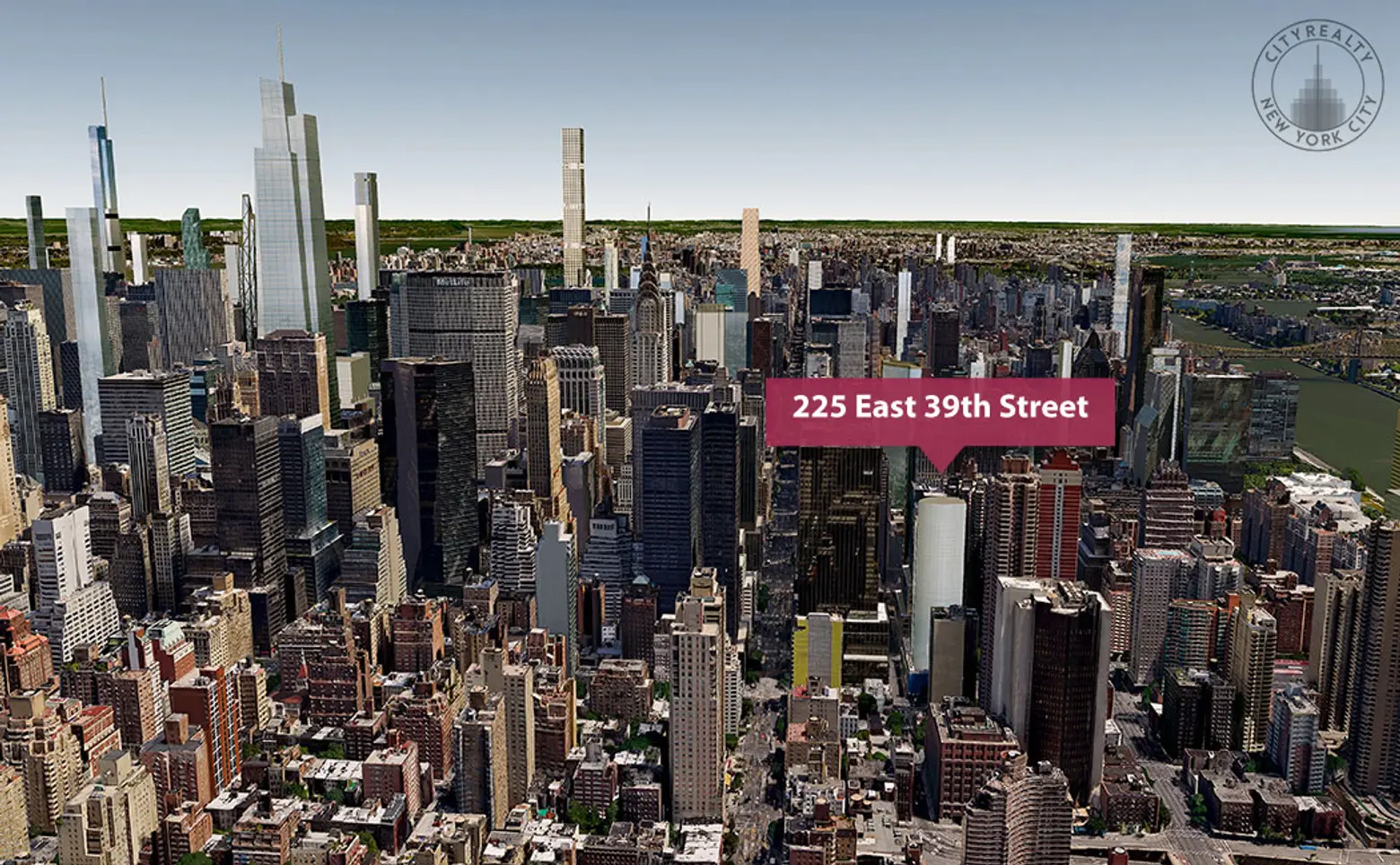 Find future listings for 235 East 39th Street at CityRealty.
RELATED: New Renderings of Fisher Brothers' Curvy Murray Hill Rental at 225 East 39th Street