Fairway confirms bankruptcy filing, will sell remaining stores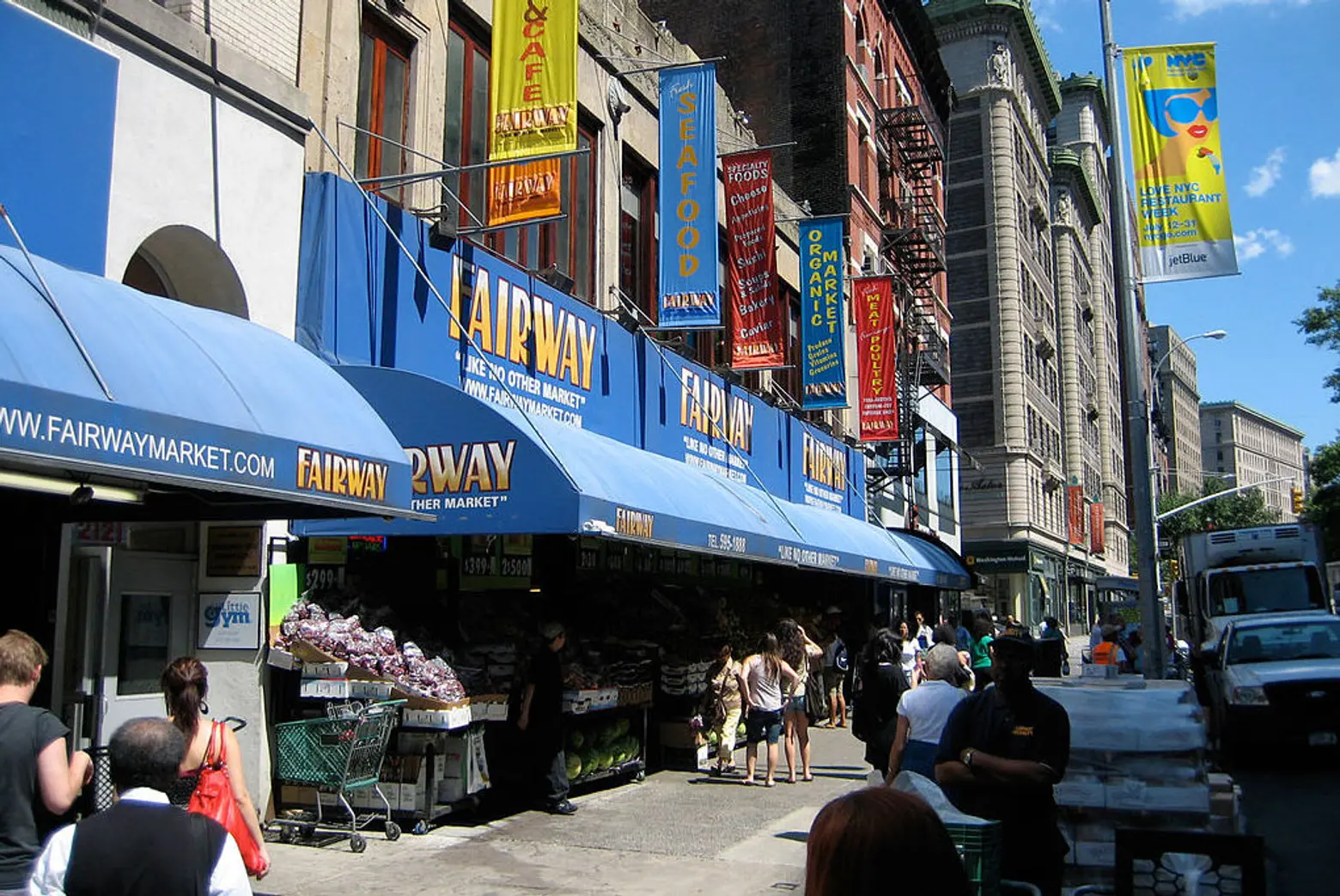 Earlier this week, the New York Post reported that beloved grocery chain Fairway would be filing Chapter 7 bankruptcy and closing all of its stores, but on Wednesday, Fairway took to Twitter to deny the claims. "Despite reports, Fairway Market has no intention to file for Chapter 7 or liquidate all of its stores," the grocer tweeted. It's unclear why the grocer made these statements since it's now confirmed that they have filed for Chapter 11 bankruptcy, under which they will engage in a supervised sale of their remaining stores, reports the Times.
The chain is no stranger to financial woes. The original 74th Street and Broadway store became a Manhattan destination known for quality produce and well-curated gourmet brands, but as the chain expanded to other boroughs and the suburbs, the company incurred significant debt and struggled to stay afloat. Increasing competition from Whole Foods (especially after their purchase by Amazon), Trader Joe's, and most recently, Wegman's, coupled with overall rising costs only made matters worse. Per the bankruptcy filing, the company also points to increasing labor and pension costs and reports that their cash is down to just $1 million and they have debt amounting to $227 million.
In a foreshadowing statement on Wednesday, Fairway spokeswoman Rica Hermosura revealed that a soon-to-be-announced transaction "will provide for the ongoing operation of its stores." So far, this seems true, and Fairway says its stores will remain open during the sales process thanks to a $25 million loan from its lenders.
Fairway has received an offer from Village Super Market, which runs 30 ShopRite and Gourmet Garage locations in the northeast, to buy the five Manhattan stores and their distribution center in the Bronx for around $70 million. However, other businesses are still able to bid for these locations, as well as Fairway's nine others, until February 28th, at which time the U.S. Bankruptcy Court in New York will decide on a sale.
In a statement obtained by the Wall Street Journal, Village Supermarket chief executive Robert Sumas said, "If we are successful in our bid, we are committed to keeping Fairway, including its name, unique product selection and value, a part of this community."
Editor's Note: This story was originally published on January 22, 2020, and was updated with new information.
RELATED: