Extell's Nordstrom Tower Will Be Just a Foot Shorter Than One World Trade at 1,775 Feet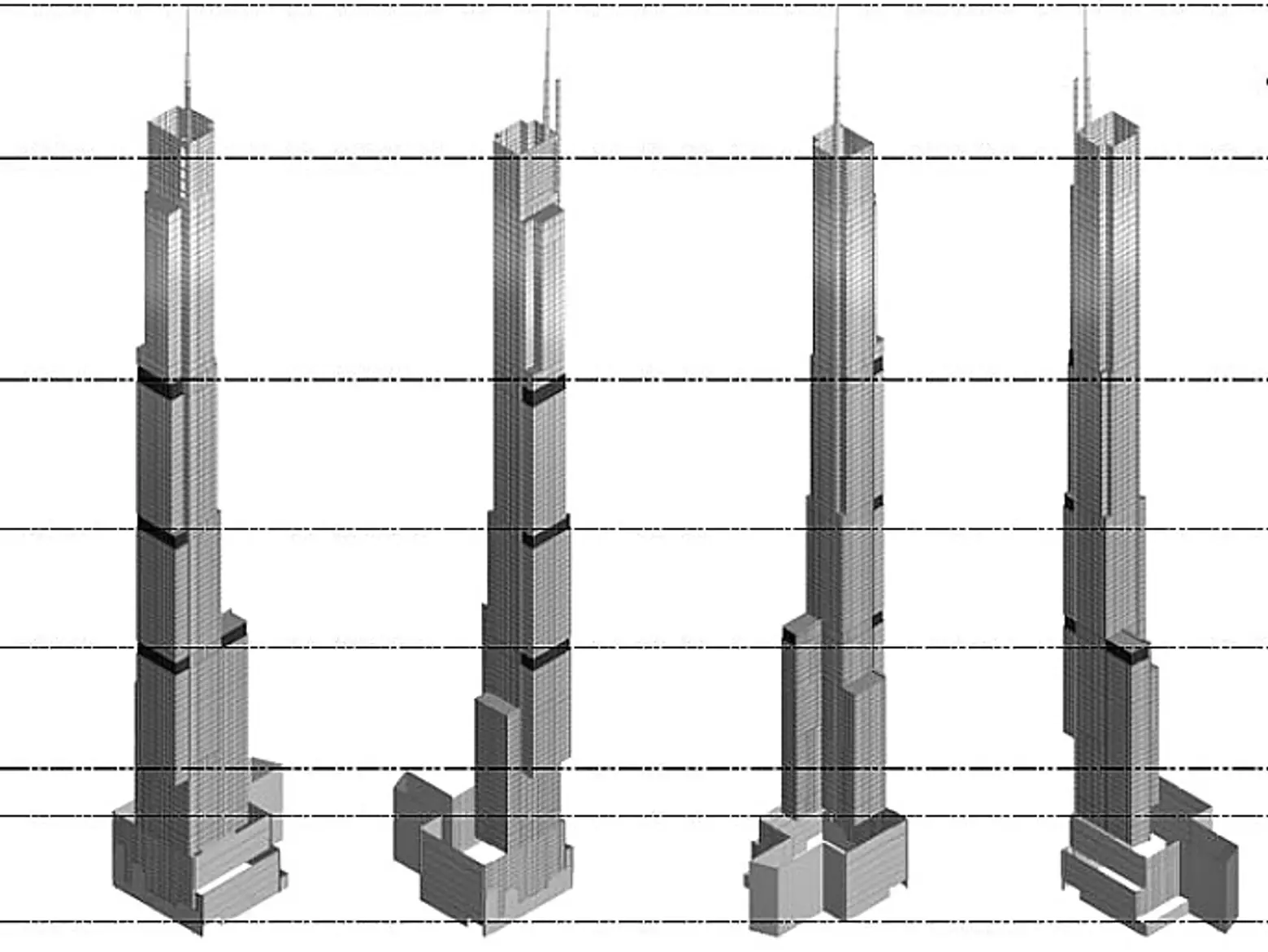 The endless race to the top in the NYC skyscraper world continues with Extell's Nordstrom Tower, which will rise 1,479 feet, with a spire that reaches a height of 1,775 feet–just one foot shorter than One World Trade. Assuming it's financed, the sky-high tower at 225 West 57th Street will be the tallest residential building in the world, surpassing Mumbai's World One Tower by 29 feet, and will reclaim the "tallest roof" category for Manhattan from Chicago's Willis Tower, which has a roof height of 1,451 feet.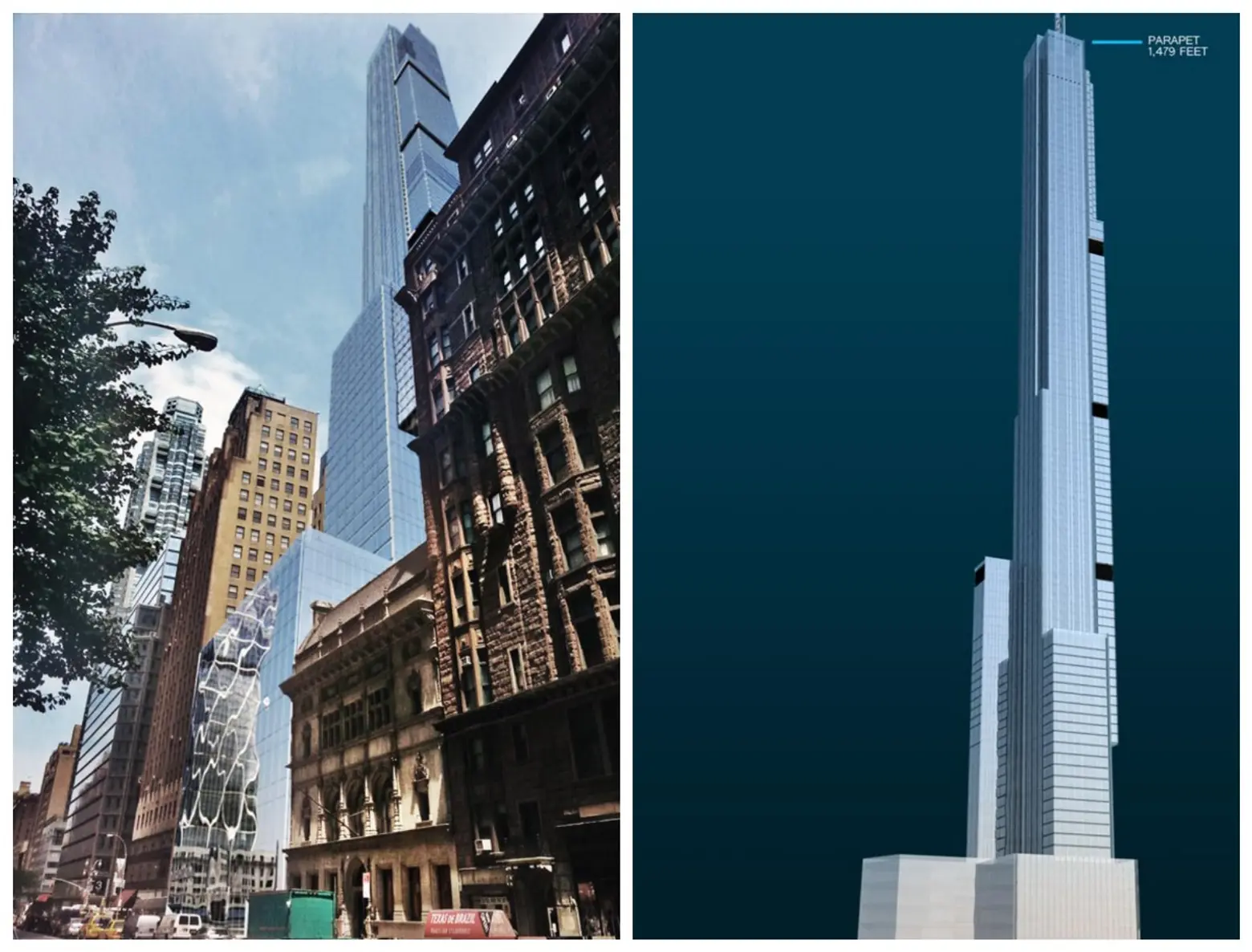 The tower is Extell's second development on the block, following on the heels of One57. It's being designed by Adrian Smith and Gordon Gill (the same firm that designed "the tallest building in the world," Dubai's Burj Khalifa), who, according to initial drawings, plan to create the contemporary cantilevered structure with a curtain wall accompanied by steel fins and aluminum louvers, not dissimilar from their Trump International Tower in Chicago .
The first version of the 225 West 57th Street project was presented to Landmarks in February when the Art Students League voted to sell their air rights to Extell for the building's construction. The updated design is sleeker and has less protrusions that will cantilever over the historic Art Students League building. In traditional skyscraper fashion, the tower will feature several setbacks as it rises.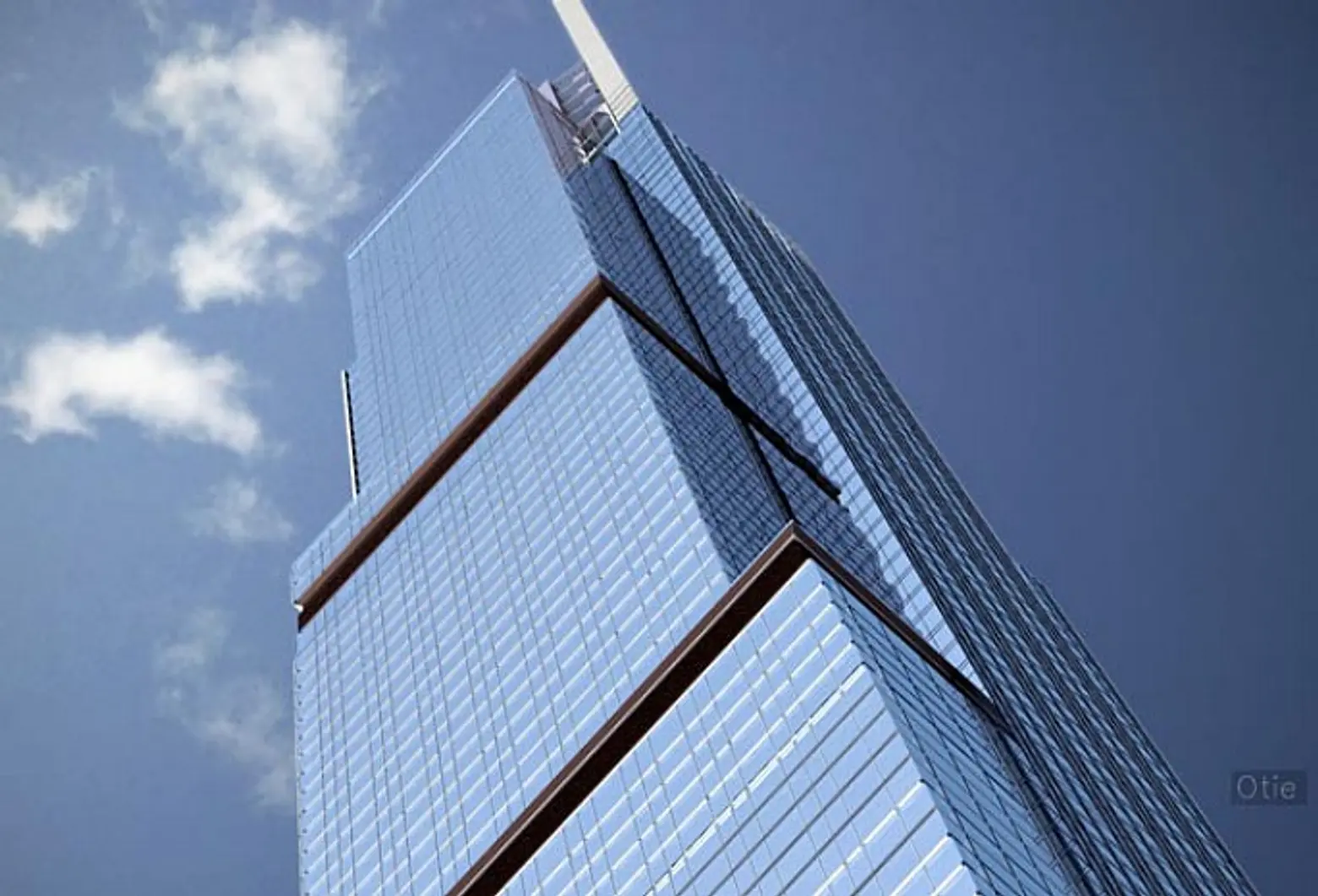 The most recent permits for the Nordstrom Tower were approved on July 1st, disclosing the total work scope of over 1.2 million square feet. Completion of the building is currently anticipated for 2018. We're wondering if Extell is going to add that one little extra foot to its spire height and claim the title of tallest building in the Western Hemisphere from One World Trade. It would be like a modern day Chrysler Building vs. Empire State Building battle!
[Via New York YIMBY]
Images courtesy of New York YIMBY
Renderings courtesy of Otie O'Daniel for YIMBY; Note these are NOT actual renderings of the project