Enchanting 1930s Tudor Home Is Just $429K, but Also Way Out in Queens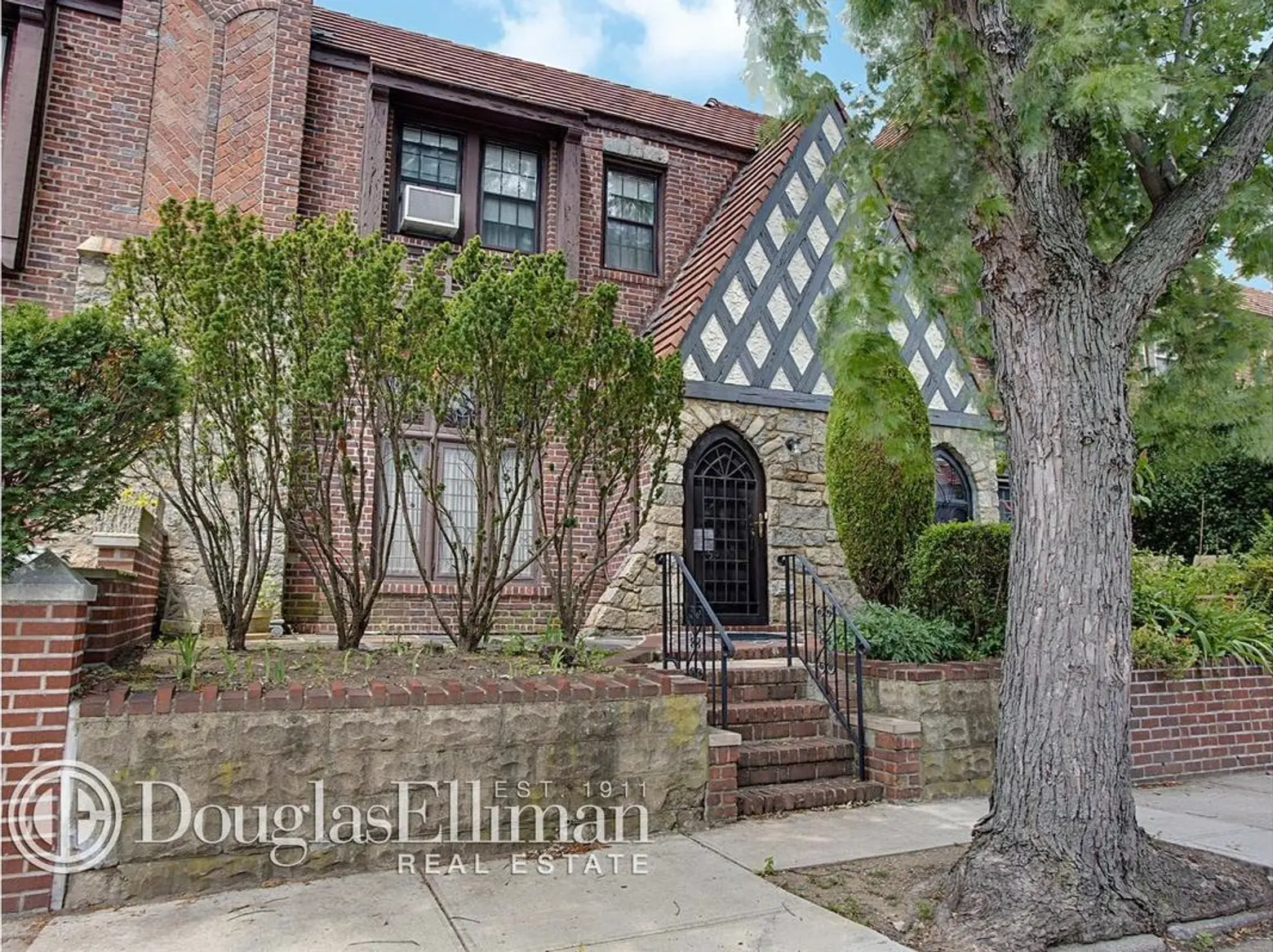 Have you ever heard of Laurelton? If not, start Googling. It's a neighborhood in Queens where you can buy a single-family home for $429,000—a very impressive price in today's real estate market. It's a Tudor built in around 1930 with a charming exterior, unique details on the interior, a small front and back yard and a garage. Of course, at that price, you'll make some kind of sacrifice—it's not located anywhere near a subway station. But if you're in the market for an affordable single-family, don't write this one off.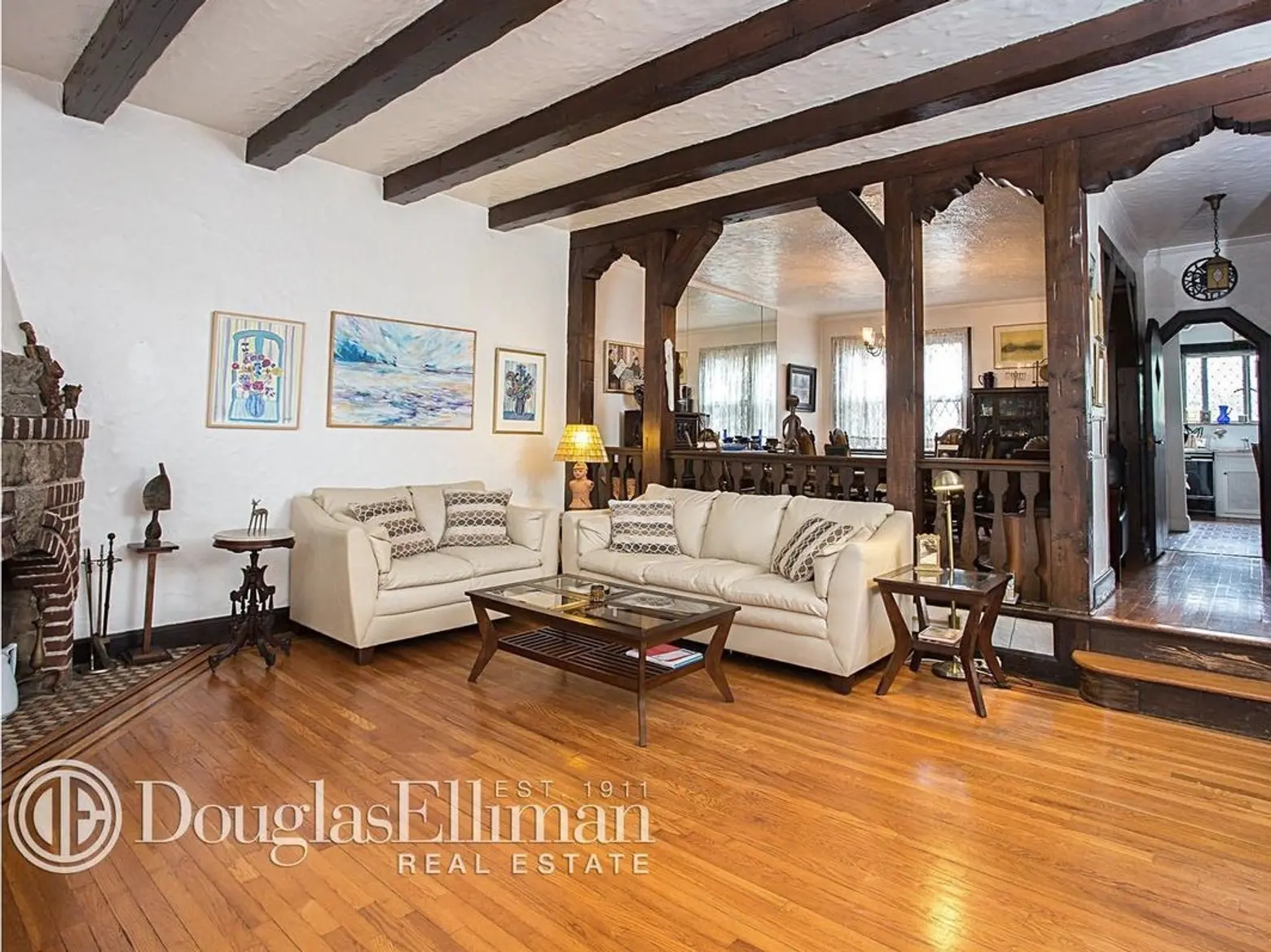 The Tudor style is very popular throughout Queens, distinguished by the prominent roofline and brick facade. This is located on a very quaint suburban block dominated by houses designed like this, many with lovely front gardens. Laurelton, typically, is home to a mostly middle-class community.
The interior of the home has character, too. The listing goes so far as to compare it to "an old English estate in the countryside." Original details include carved woodwork, hardwood floors, wood doors and two fireplaces.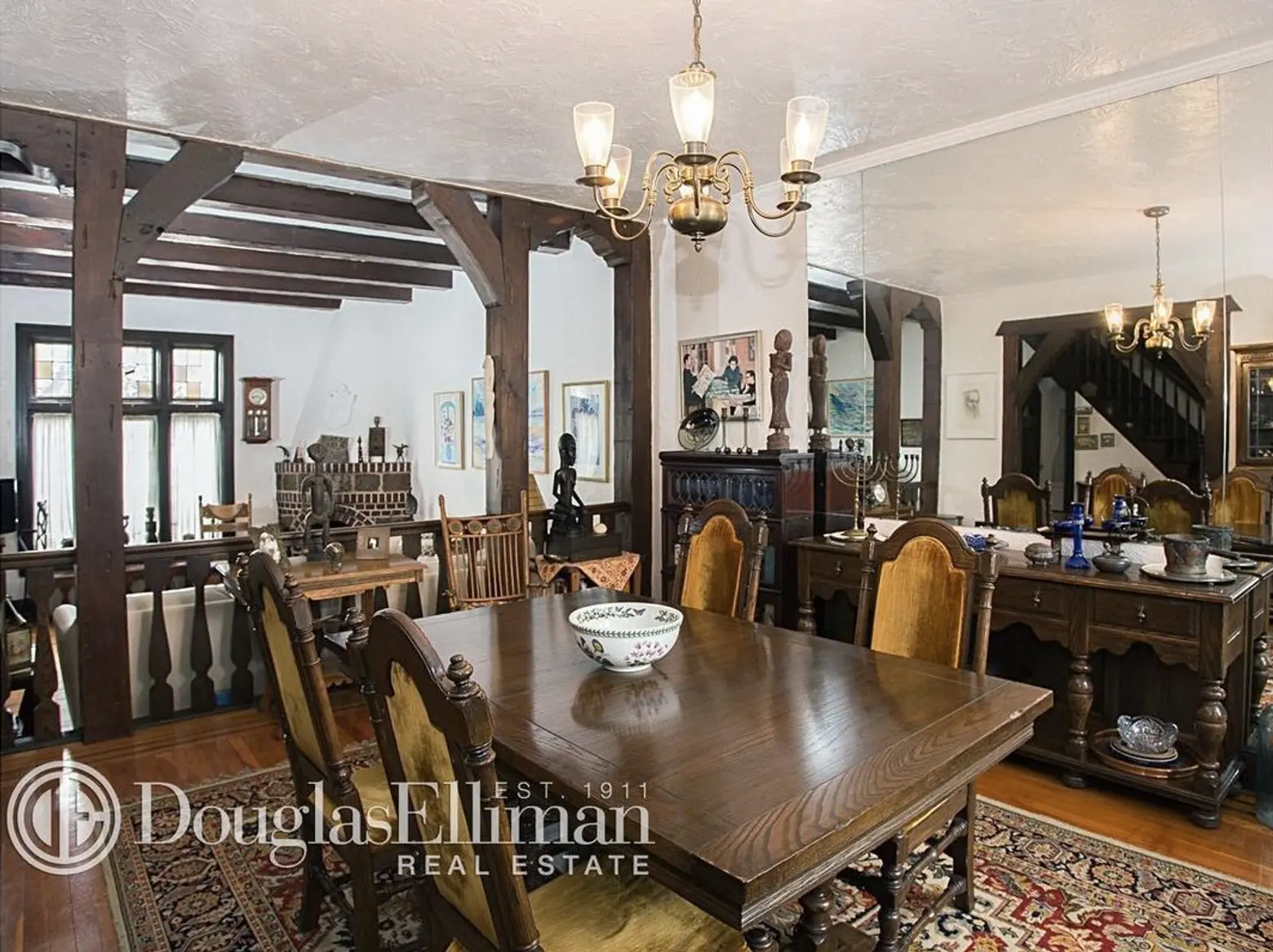 The wood detailing is particularly prominent in the living room and dining room, which are located on the first floor of the house. There are two floors and a basement which total around 1,500 square feet.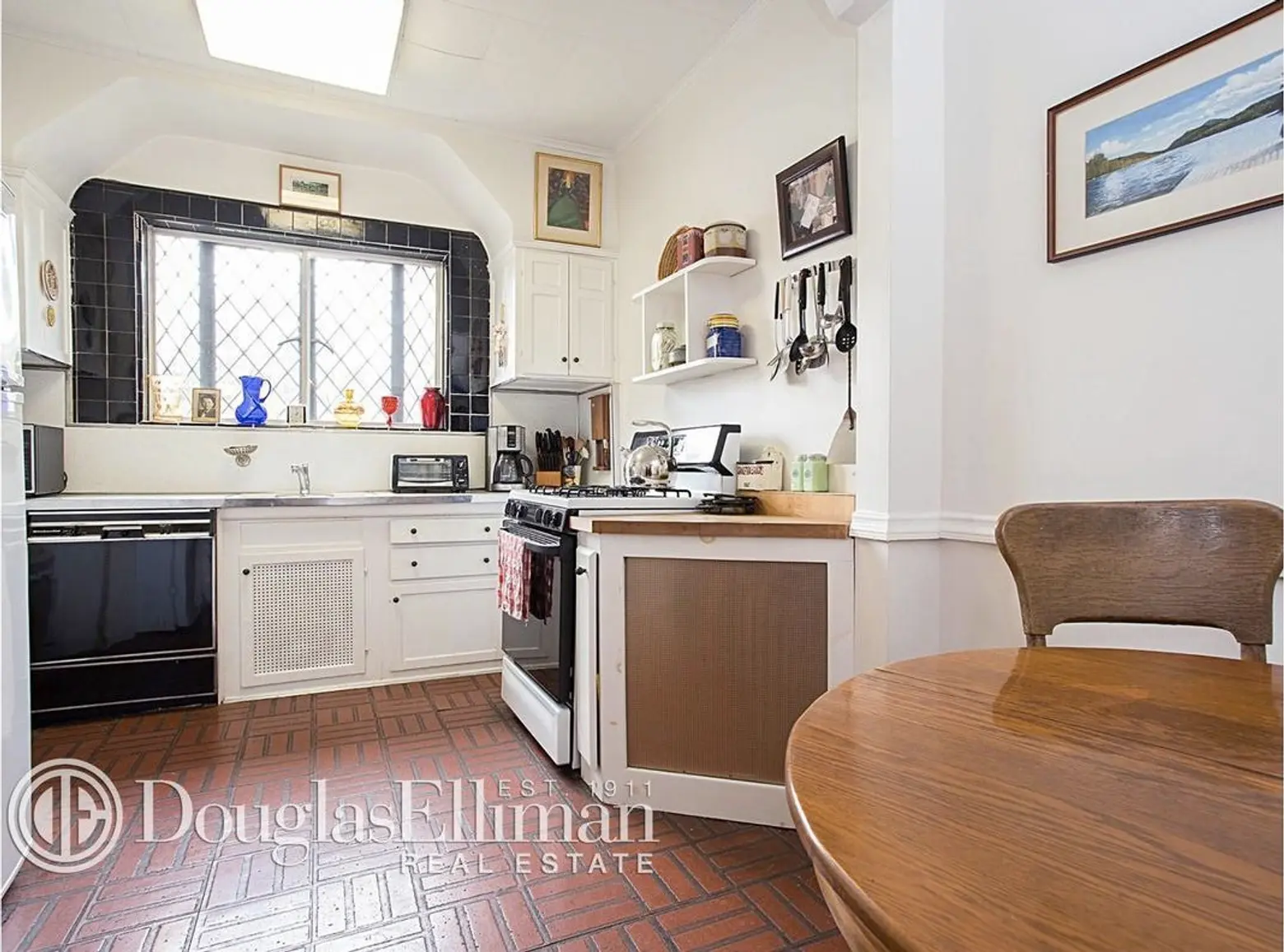 The modest kitchen looks like it has one of the original windows still intact.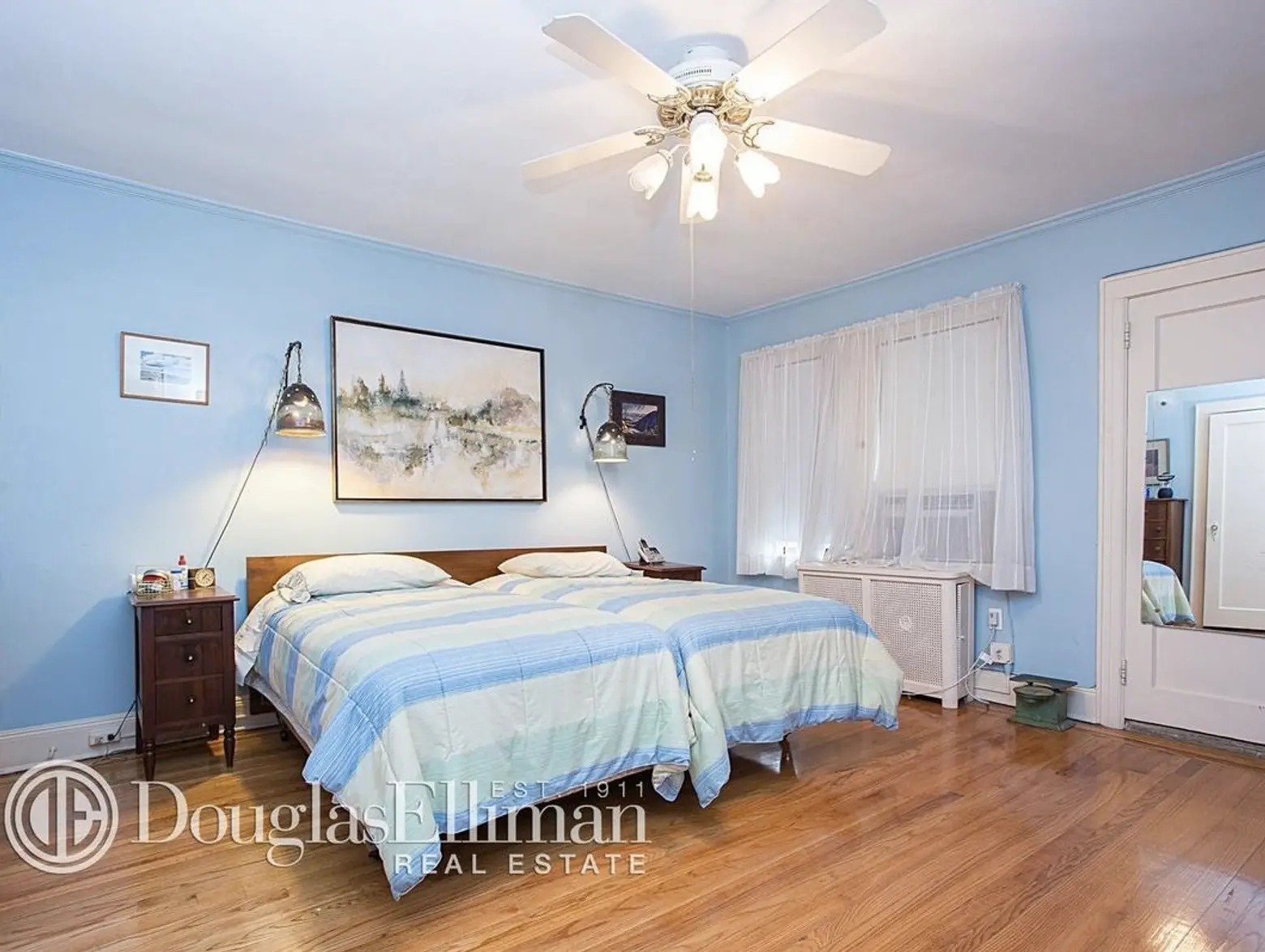 There are three bedrooms in all. It doesn't look like any of them have special interior details, however. The listing points out that the home might need some renovations to upgrade the property.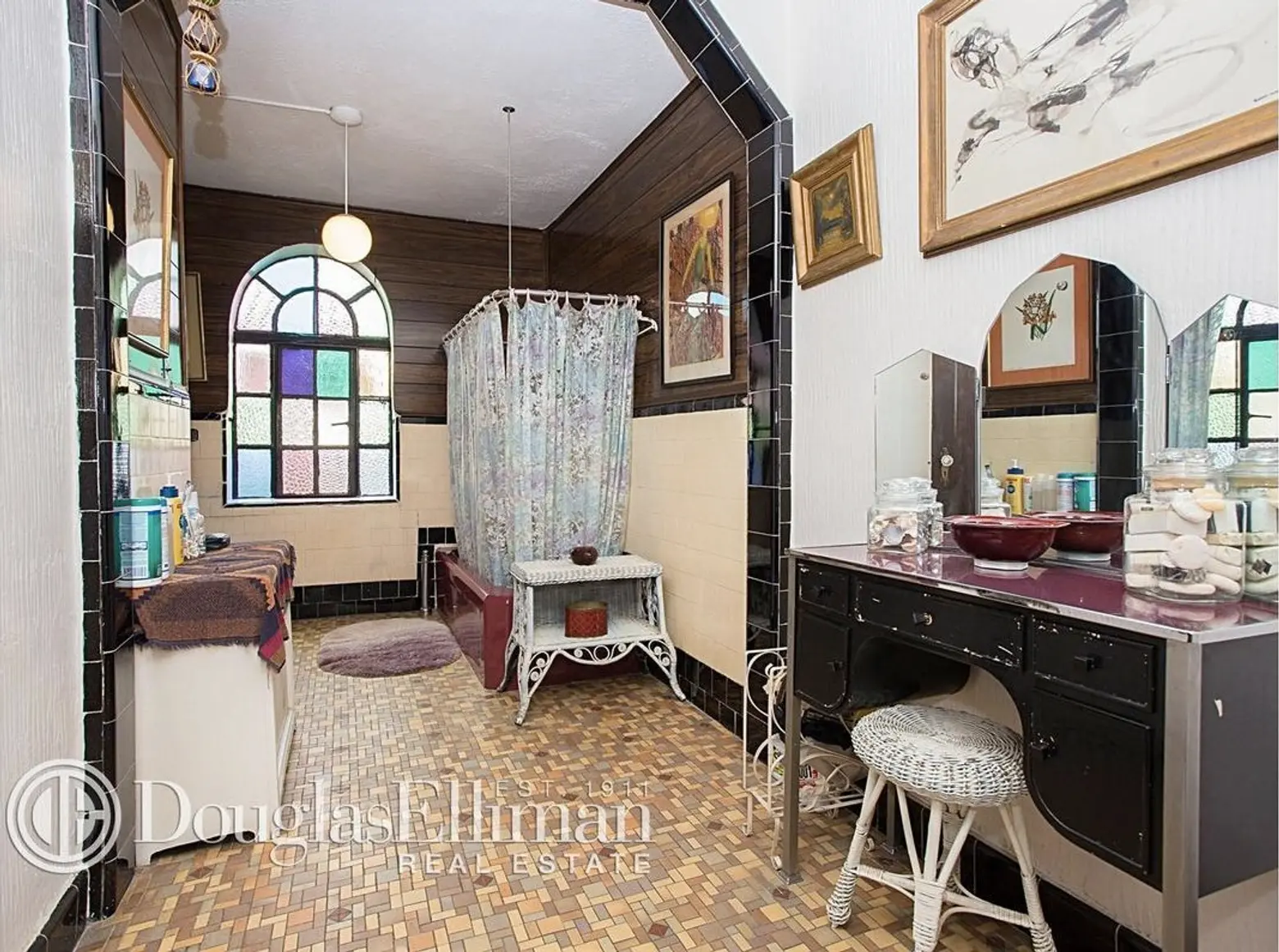 But the house is still full of surprises. Like the stained glass window in the bathroom…
…Or this insane wood-paneled basement. Just check out that bar in the corner!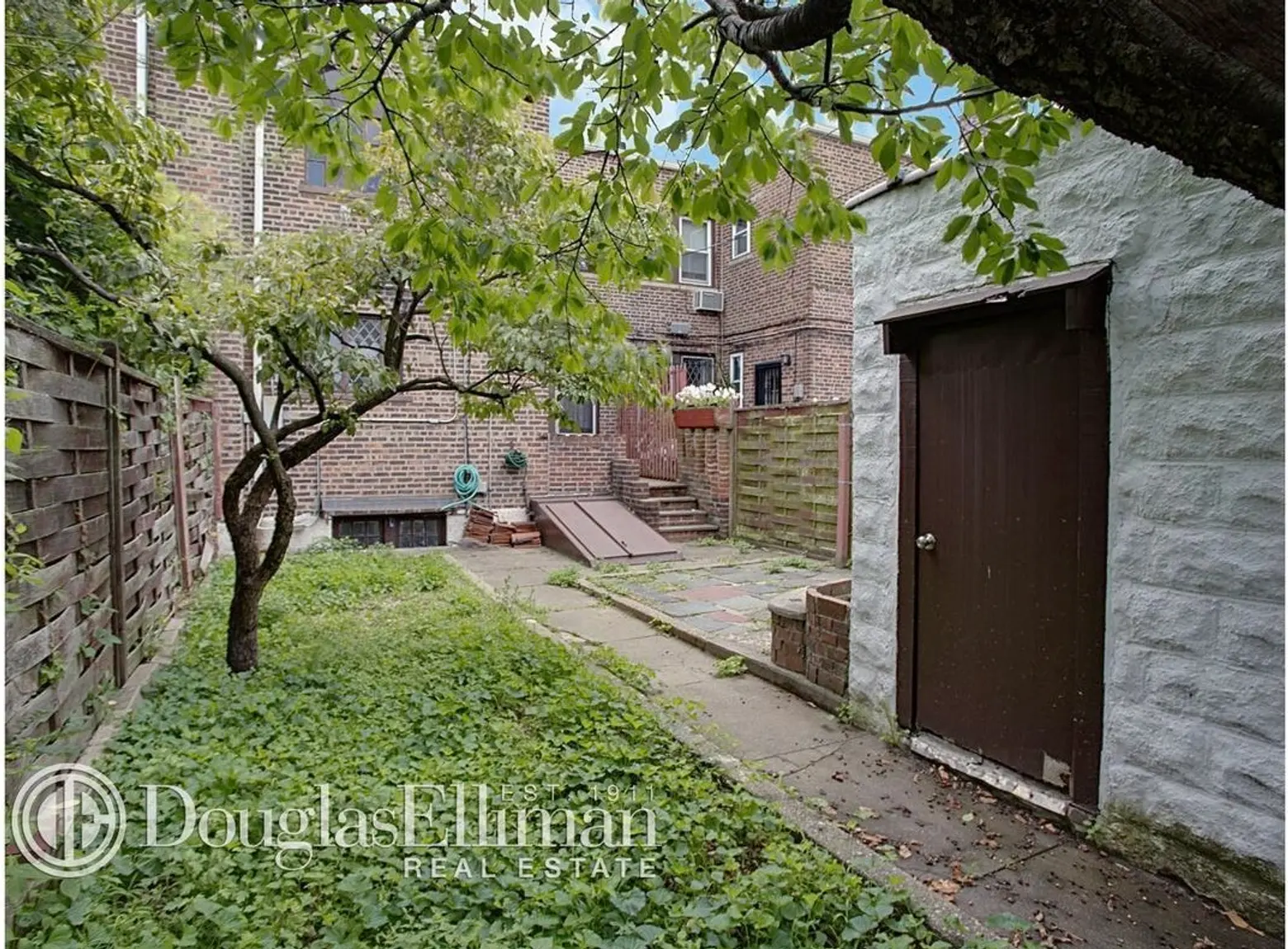 But overall, it seems like you're getting good bang for your buck if you don't mind living way out in Queens. There's a small backyard (that could probably use some TLC) and a garage (which you're going to need because the surrounding area requires a car). So the question boils down to, would you live in suburban Queens if the price was right?
[Listing: 130-14 229th Street by Jessica Mileto for Douglas Elliman]
RELATED STORIES IN QUEENS:
Photos courtesy of Douglas Elliman