Historic African American burial ground in Elmhurst hits the market for $13.8M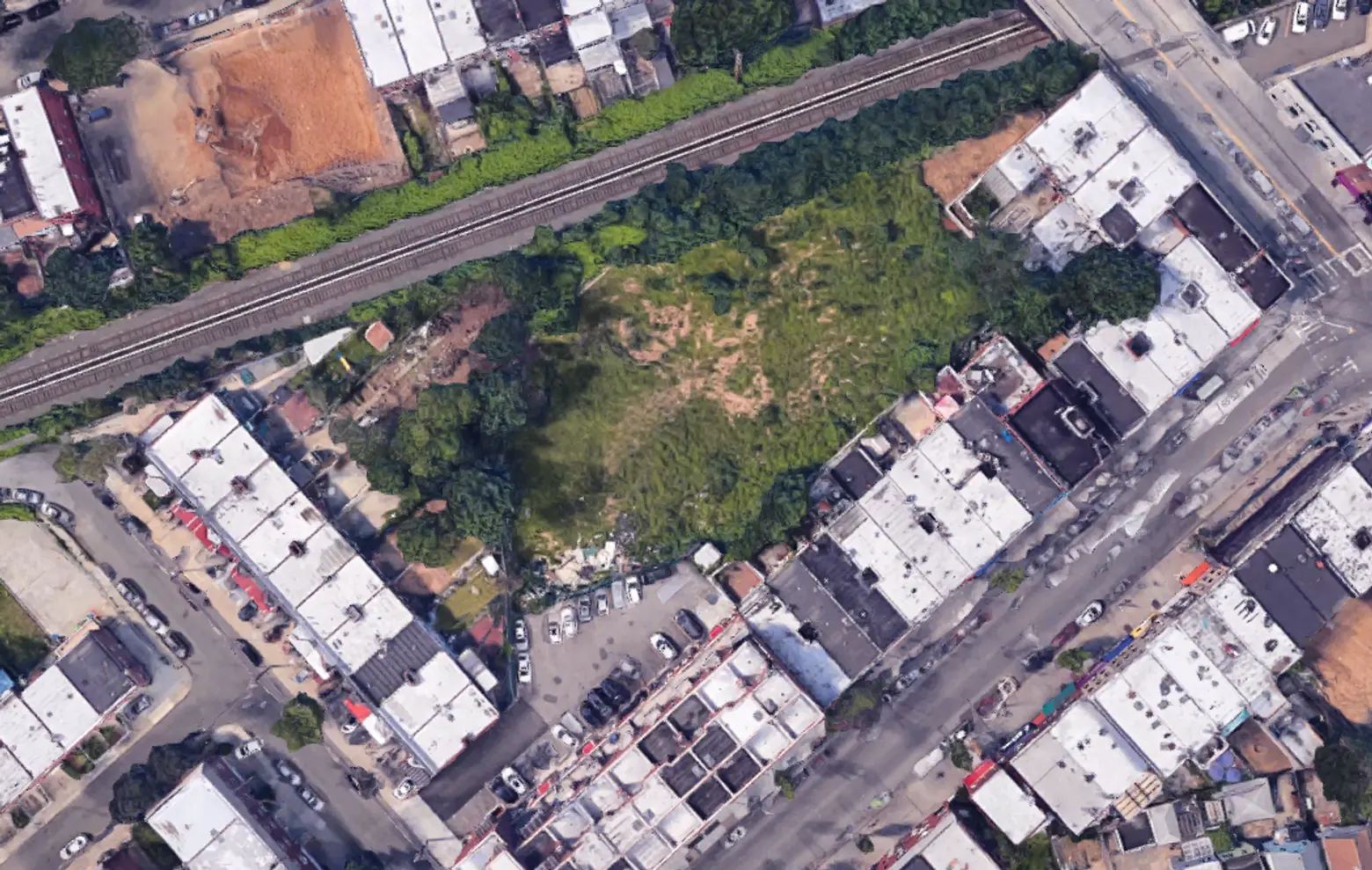 47-11 90th Street via Google Maps
A plot of land in Queens that contains a historic burial ground is selling for $13.8 million. As first reported by Patch, the lot at 47-11 90th Street in Elmhurst was home to the United African Society of Newtown, founded in 1828 as one of the first freed African American communities in the area, and its cemetery. In a brochure, real estate firm Cushman & Wakefield markets the land as "92,000 buildable square feet for residential development," but makes no mention of the historic burial ground underneath.
In 2011, construction workers were digging into the pit of land when they hit an iron coffin and discovered the well-preserved remains of an African American woman who died in the 1850s of smallpox. The woman was identified last fall as a former slave Martha Peterson. Researchers later determined that there were more than 300 bodies buried at the site.
Last year, developer Song Liu filed permits to build a five-story building on the site. In response, the nonprofit Elmhurst History & Cemeteries Preservation Society launched a campaign to preserve the historic land and asked the Landmarks Preservation Commission to designate the site as a landmark. It is currently under evaluation from the LPC.
"It's really telling a story of our early history and how far we've come … as a city," Marialena Giampino, the president of the nonprofit, told Patch. "We need to think more carefully on what we're losing."
According to the Historic Districts Council, the parcel has a "history that is nearly as old as freed African-American society in New York State itself." The community, later known as the African Methodist Episcopal Church, was founded just one year after New York's emancipation.
The LPC did designate the area as an archaeological site, according to Patch. This means the owner of the property would have to excavate it before beginning construction.
[Via Patch]
RELATED: