Debt-beleaguered site of Norman Foster's 3 Sutton Place condo tower is cleared for sale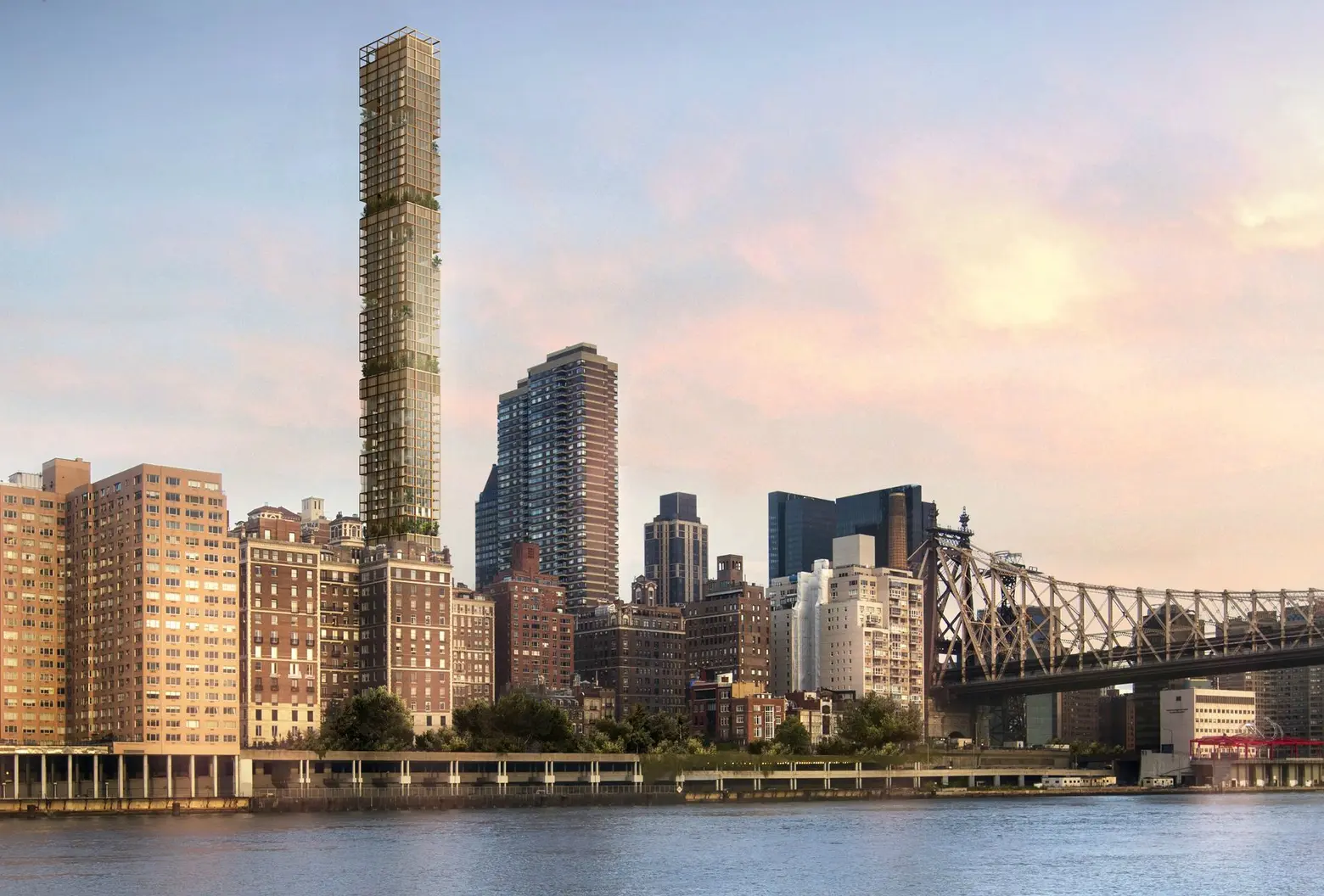 A US Bankruptcy Court judge has approved a plan to sell the 3 Sutton Place site at at 426-432 East 58th Street, one of the city's most luxurious old enclaves, reports the New York Post. Brokers have been selected to conduct the marketing of the 262,000-square-foot project that includes plans for a 900-foot-tall condominium tower drawn up by British architect Sir Norman Foster of Foster + Partners.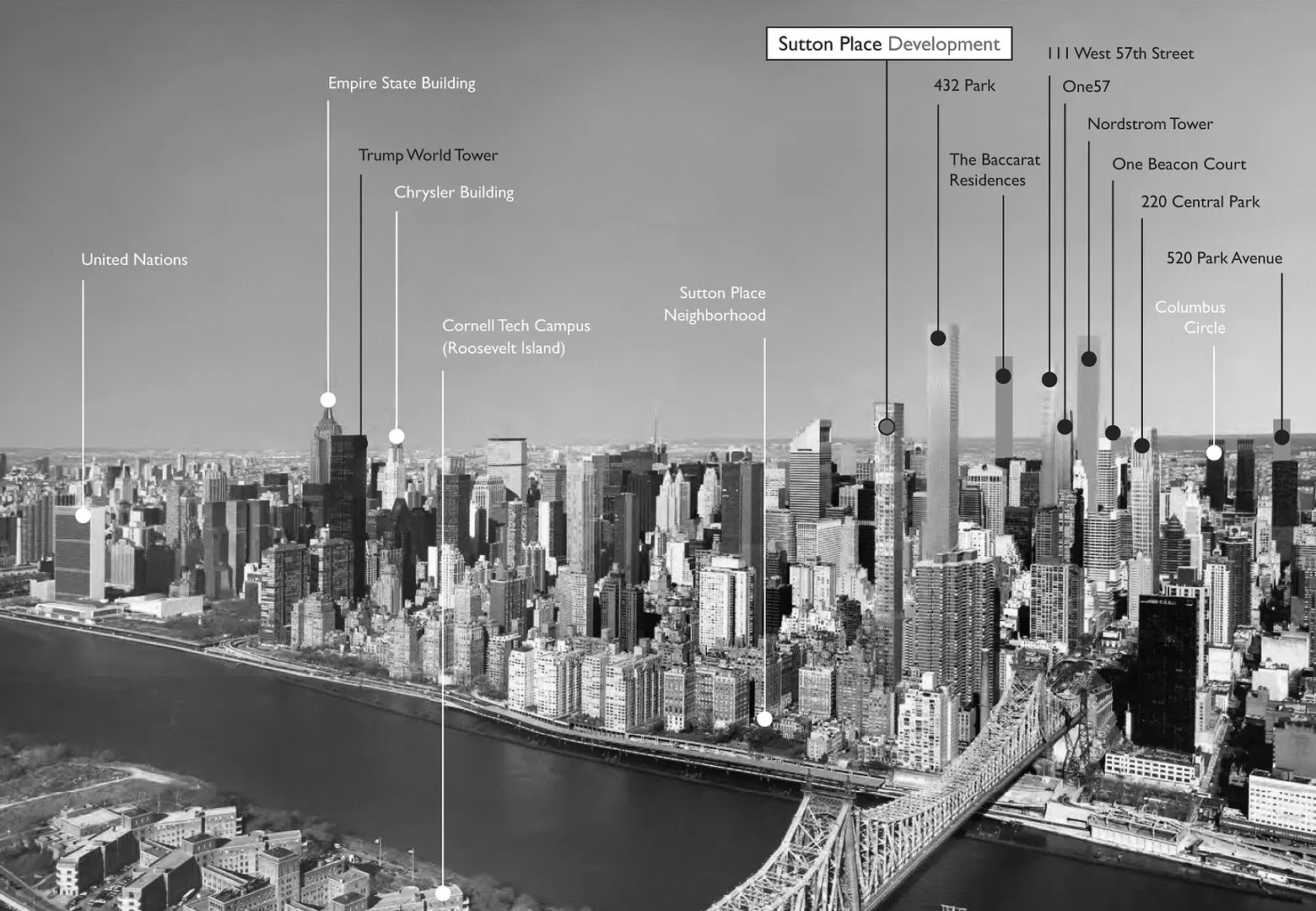 Image: Bauhouse Group
The high-profile mid-block east side site has been the subject of controversy; developer Bauhouse Group headed by Joseph Beninati assembled a 262,000-square-foot foot development at the site, but put the site into bankruptcy last spring after he was was unable to refinance $130 million in loans that had been made by entities controlled by N. Richard Kalikow, then defaulted on a mezzanine loan. With interest adding up to around $185 million, the ensuing saga has been a classic real estate development exercise in who's left holding the smallest part of the bag.
Parties who are owed money also include the architect, Foster, and local investor Philip Pilevsky of Philips International, who has provided funds and legal services through the law firm of one of his sons. The latter firm is being sued by Gamma, Kalikow's lending entity, for "interfering in the deal" with legal work and funding. Beninati has also reportedly sued Gamma for "conspiring" with his own lawyer, who happens to be N. Richard Kalikow's cousin, also named Richard, on the project.
The parties have, however, agreed on the brokers for the sale; marketing for the project will be done by the JLL team headed by Scott Latham, Richard Baxter, Ron Cohen and Jon Caplan, and David Schechtman of Meridian Investment Sales.
The prime site could bring in as much as $210 million if it sells for $800 per square foot, which would set a land sale record. Foster's planned tower at a site situated between hot real estate zone East Midtown and swank Lenox Hill was intended to appeal to moneyed international buyers. As 6sqft previously reported, the luxury residential tower would offer stunning views from 100 feet and up and would be the first new high-rise in the neighborhood in decades and the second-tallest residential building on the east side, behind only the 1,358-foot 432 Park Avenue.
[Via NYPost]
RELATED:
Lead image: Rendering of 428-432 East 58th Street by Foster + Partners.