Daniel Libeskind's 900-pound star brings the bling to this year's Rockefeller Center Christmas Tree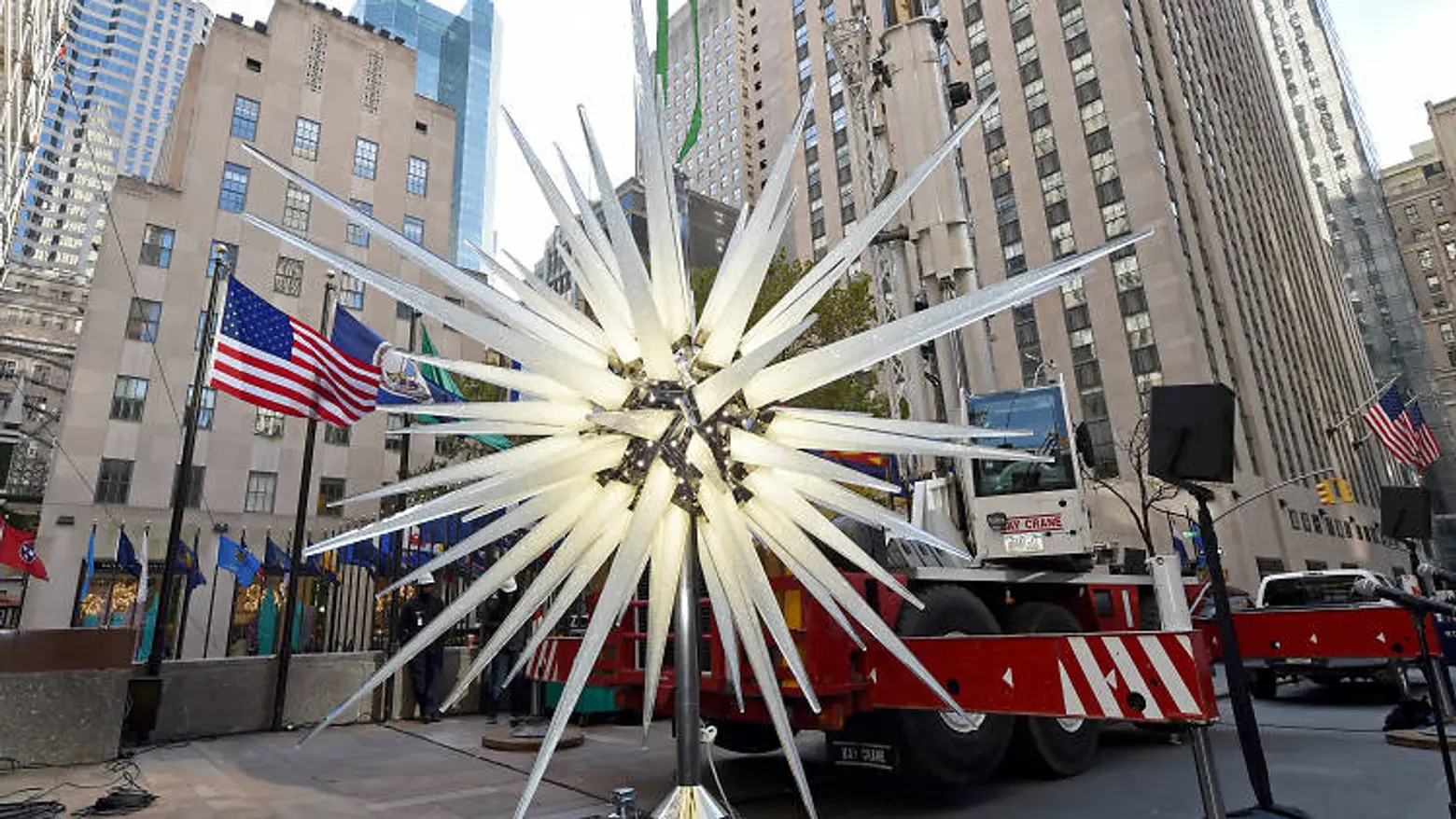 Image: Diane Bondareff/AP Images for Tishman Speyer via TimeOut
The star that tops the Rockefeller Center Christmas Tree each year never fails to dazzle; this year is no exception. The 12-ton Norway Spruce has been crowned by architect Daniel Libeskind's creation consisting of 3 million Swarovski crystals and weighing in at 900 pounds. The World Trade Center master site planner, known for his geometric, angular designs, called the star "a symbol that represents our greatest ambitions for hope, unity and peace." And we can all use plenty of that.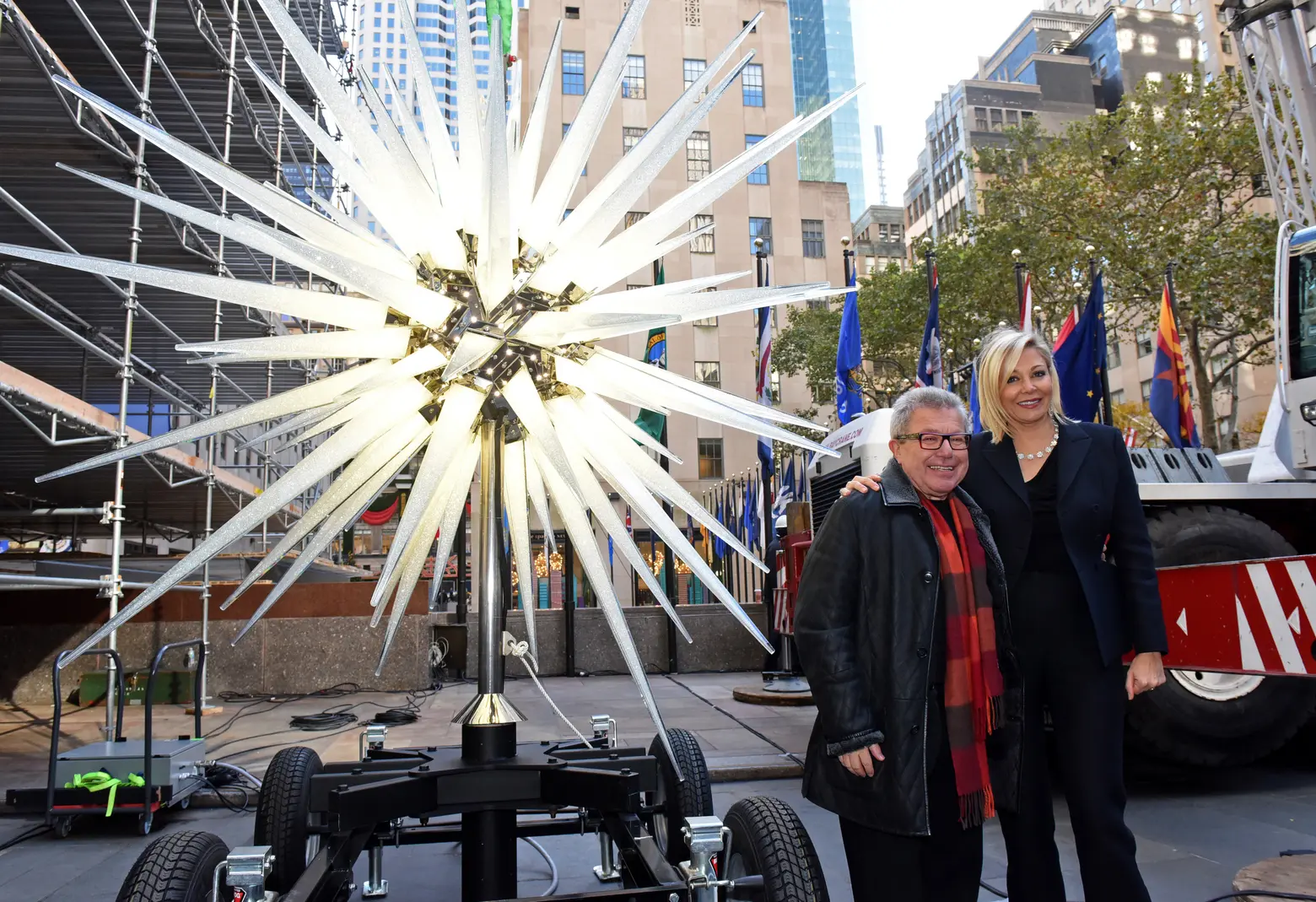 This year's dazzler is the first new star in 14 years. According to Bloomberg, the new star is nine feet, four inches wide, with 3 million double-cone crystals radiating from 70 spikes. Each spike uses six-millimeter ESG glass and fLED lighting components developed by Swarovski. At its core the star uses 70 custom-machined aluminum components and 140 LED lighting spots that will emit 106,400 lumens of white light when switched on during the Nov. 28 tree-lighting ceremony and will remain on display through January 7, 2019.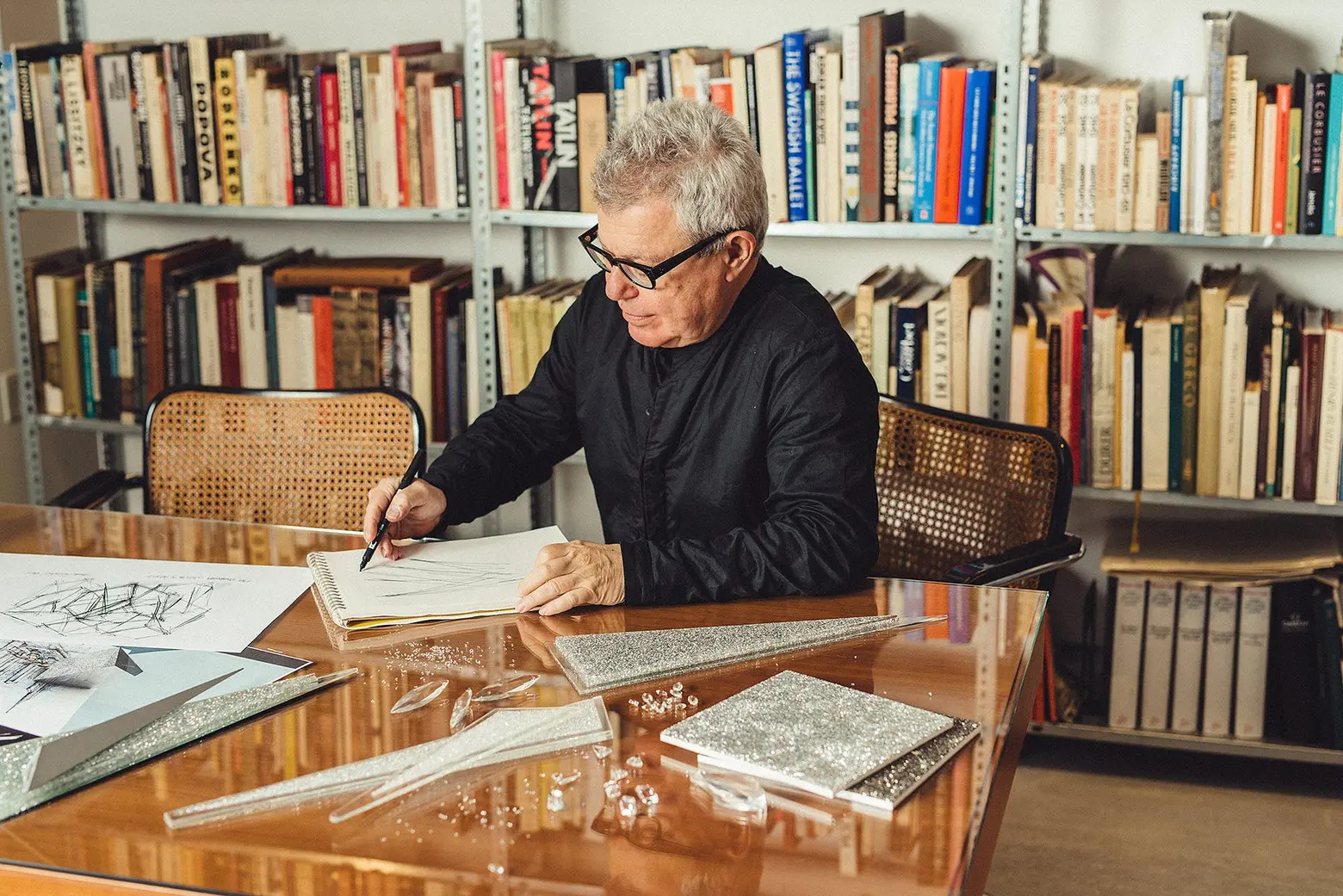 Image via Swarovski
The new star took two years to create–and the creator himself didn't see the finished product until just days before the unveiling on November 14. Libeskind, who is the first architect to collaborate on a Swarovski star, was inspired by, among other things, Leonardo da Vinci's studies of geometric forms. The tree-lighting will be broadcast live on NBC on November 28.
RELATED: