Crown Heights' controversial homeless shelter development opens lotto for 33 low-income units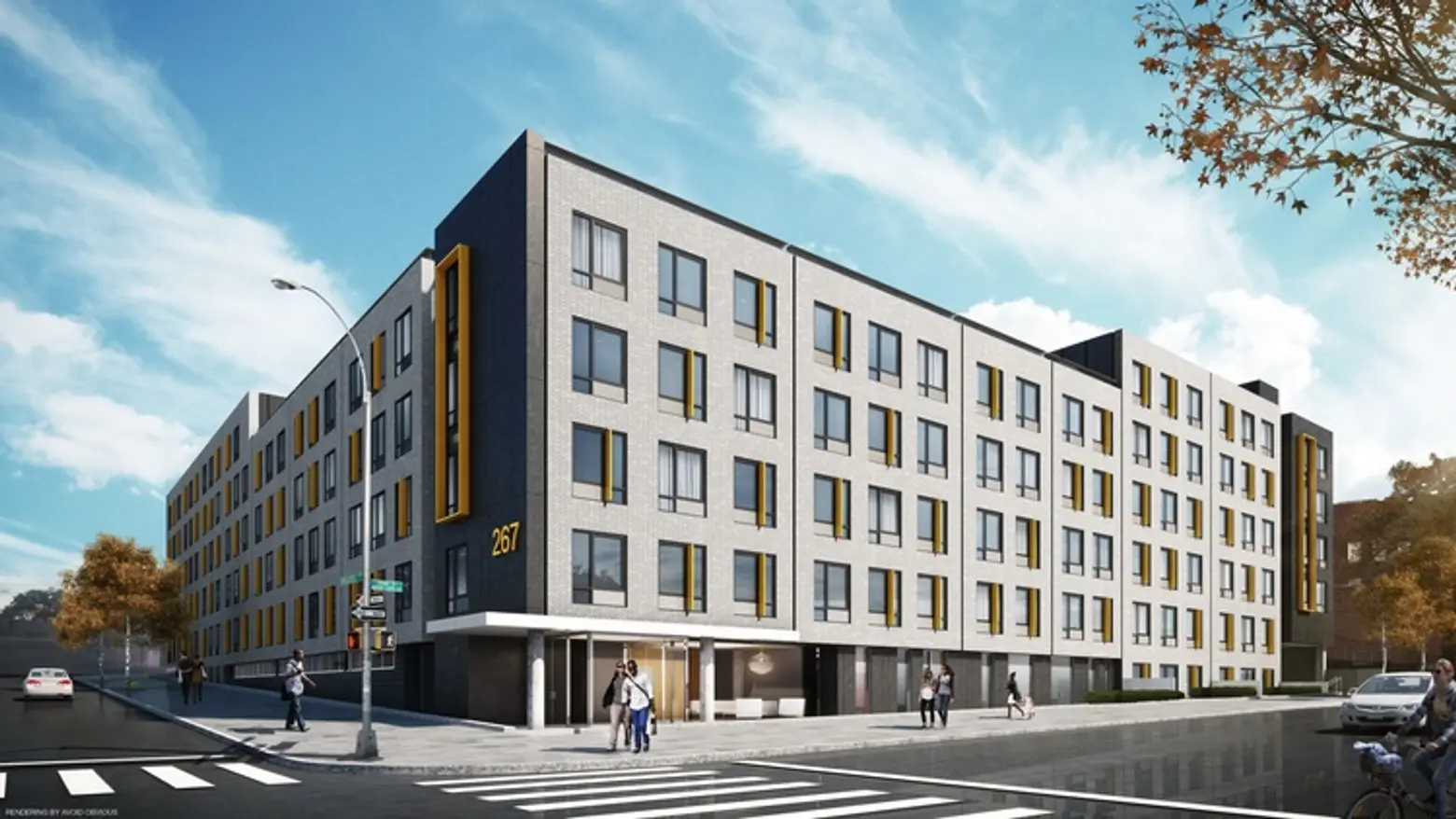 Facing an unprecedented homelessness problem, in February, Mayor de Blasio announced plans to open 90 new shelters and expand 30 existing ones. But when it came down to which neighborhoods would house the developments, it became a not-in-my-backyard issue, especially in Crown Heights, an area already heavy with shelters and transitional houses, where the Mayor said three of the first five projects would be built. The animosity intensified shortly thereafter when it was announced that one such shelter would open in a new building at 267 Rogers Avenue, originally planned as a condo. But despite opposition from local residents and a temporary restraining order, the building began welcoming tenants over the summer, with space for 132 homeless families and another 33 units reserved for low-income New Yorkers. The latter, set aside for those earning 60 percent of the area median income, are now available through the city's affordable housing lottery and range from $931/month one-bedrooms to $1,292/month three-bedrooms.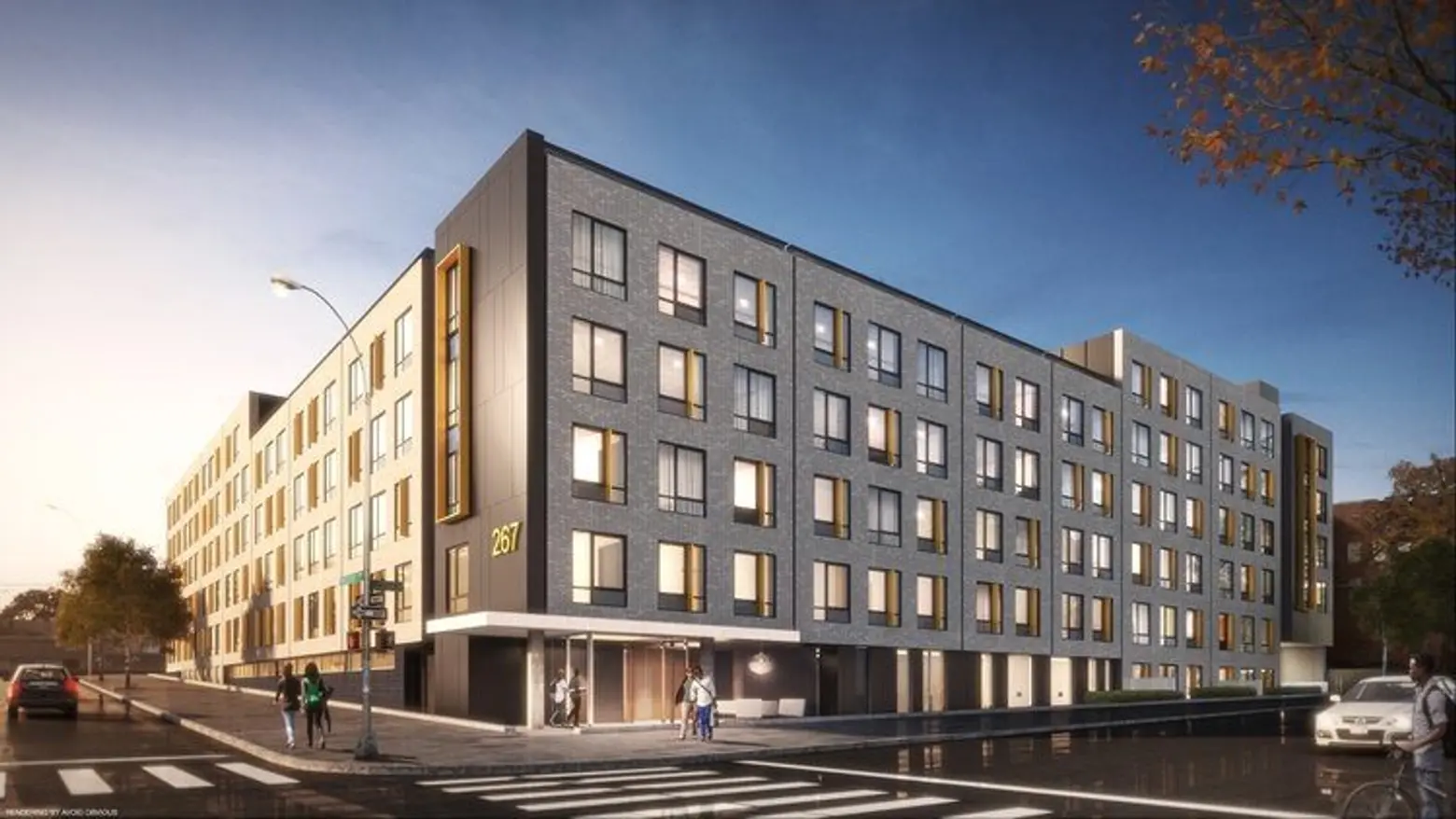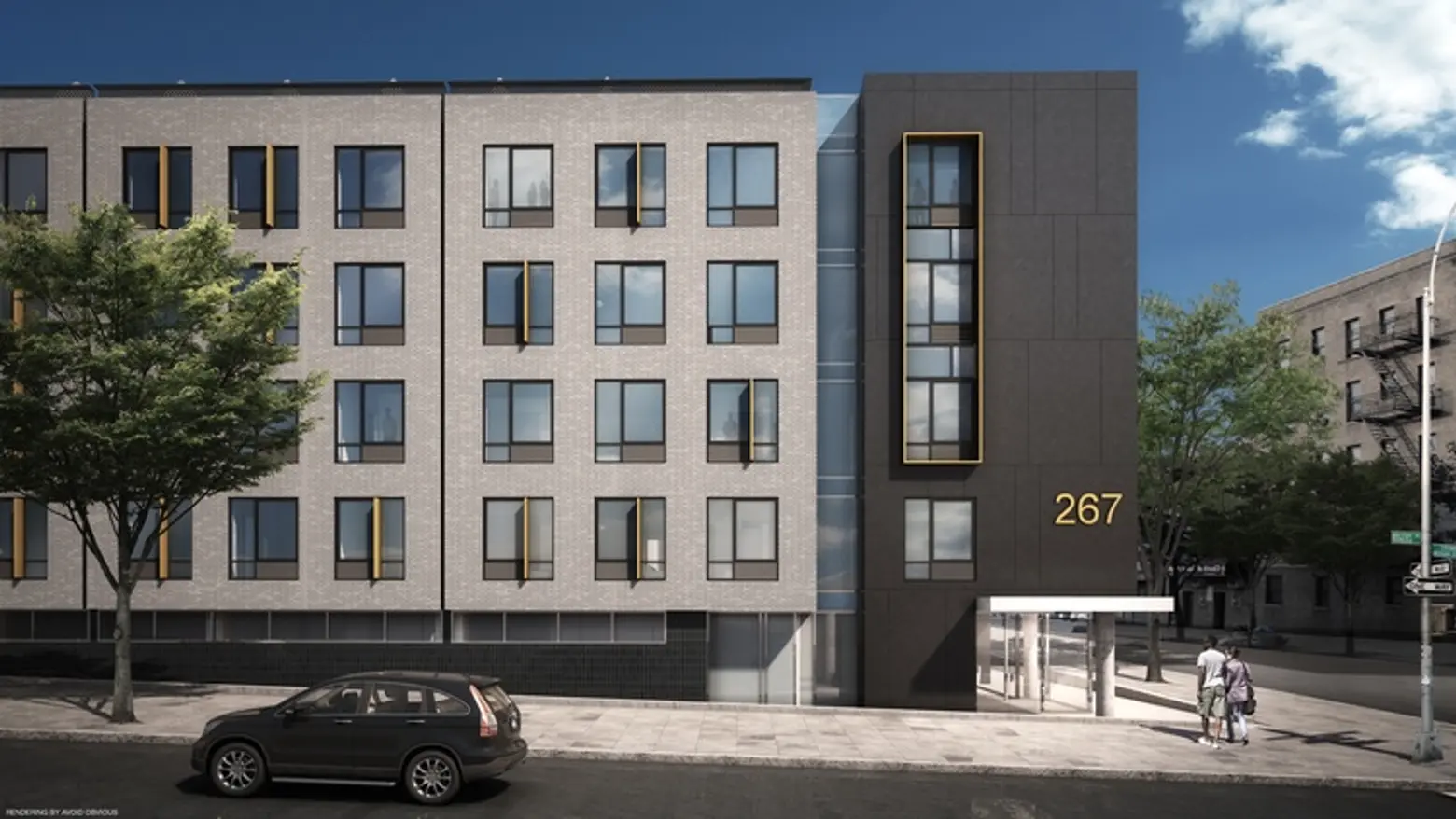 As DNAinfo explains, the project first took shape in 2014 when developer Heights Advisors razed the site's historic Church of St. Ignatius to make way for the five-story building by local firm Think Architecture and Design. At the beginning of March, the city announced the shelter would open in a smaller building across the street at 265 Rogers Avenue, but later that month it came to light that it would, in fact, be located within 267.
After the first 10 homeless families took up residence in May, a Brooklyn Supreme Court judge granted a temporary restraining order stopping any more from moving in, based on a lawsuit by the Crown Street Block Association. But the next month, the order was lifted as a judge said there was no evidence that the facility would "cause irreparable harm to the neighborhood."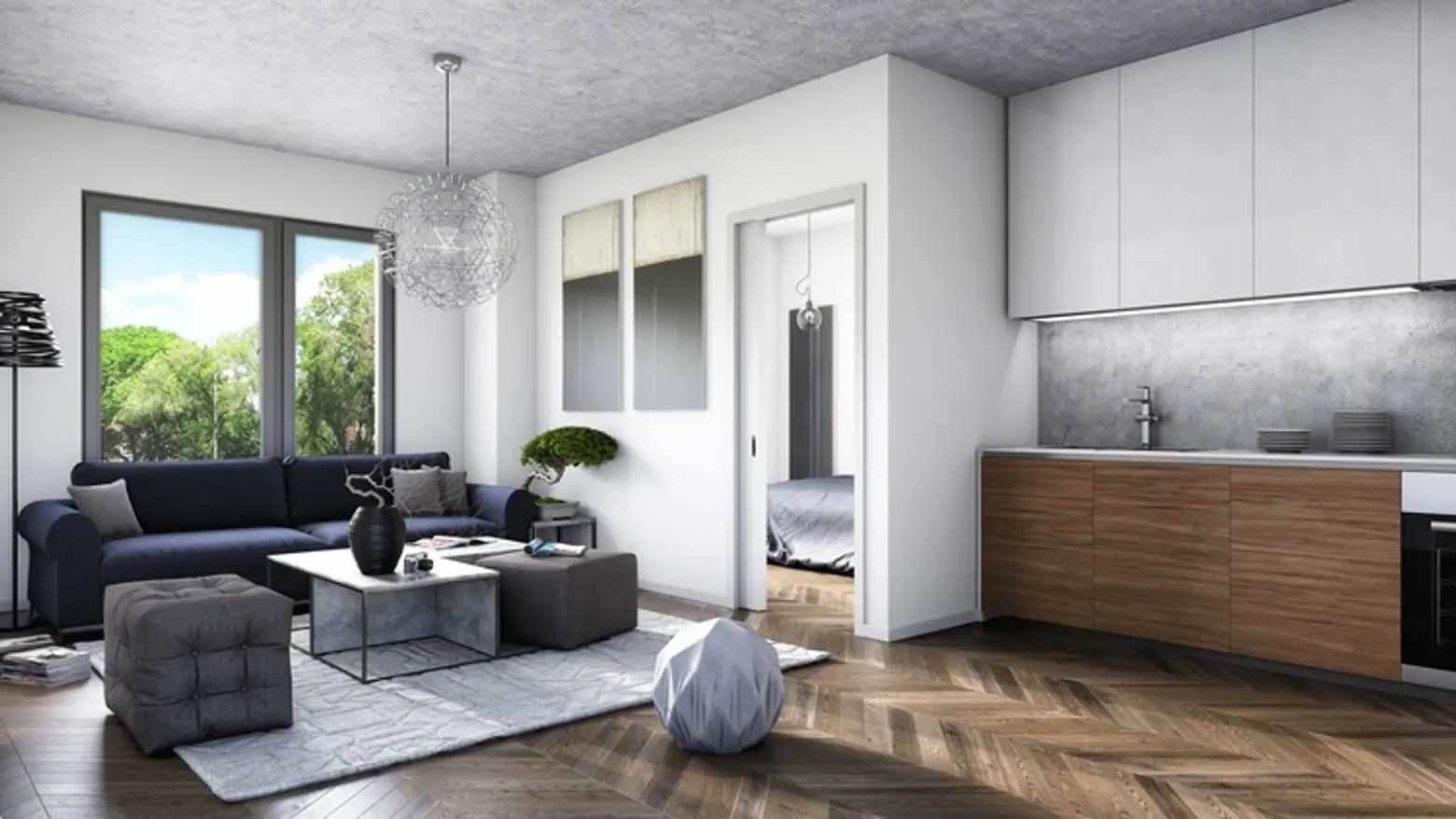 And now that the dust has settled, the 20 percent of affordable units are up for grabs. The building offers a 24-hour attended lobby, building supervisor, and parking lot and is located near the 2 and 5 trains.

Qualifying New Yorkers can apply for the affordable apartments until OctoberSeptember 27, 2017. Residents of Brooklyn Community Board 9 will be given preference for 50 percent of the units. Complete details on how to apply are available here (pdf). Questions regarding this offer must be referred to NYC's Housing Connect department by dialing 311.
Use 6sqft's map below to find even more ongoing housing lotteries.
If you don't qualify for the housing lotteries mentioned, visit CityRealty.com's no-fee rentals page for other apartment deals in the city.
All renderings via Think Architecture and Design