Coney Island's newest roller coaster the Phoenix will open July 4 weekend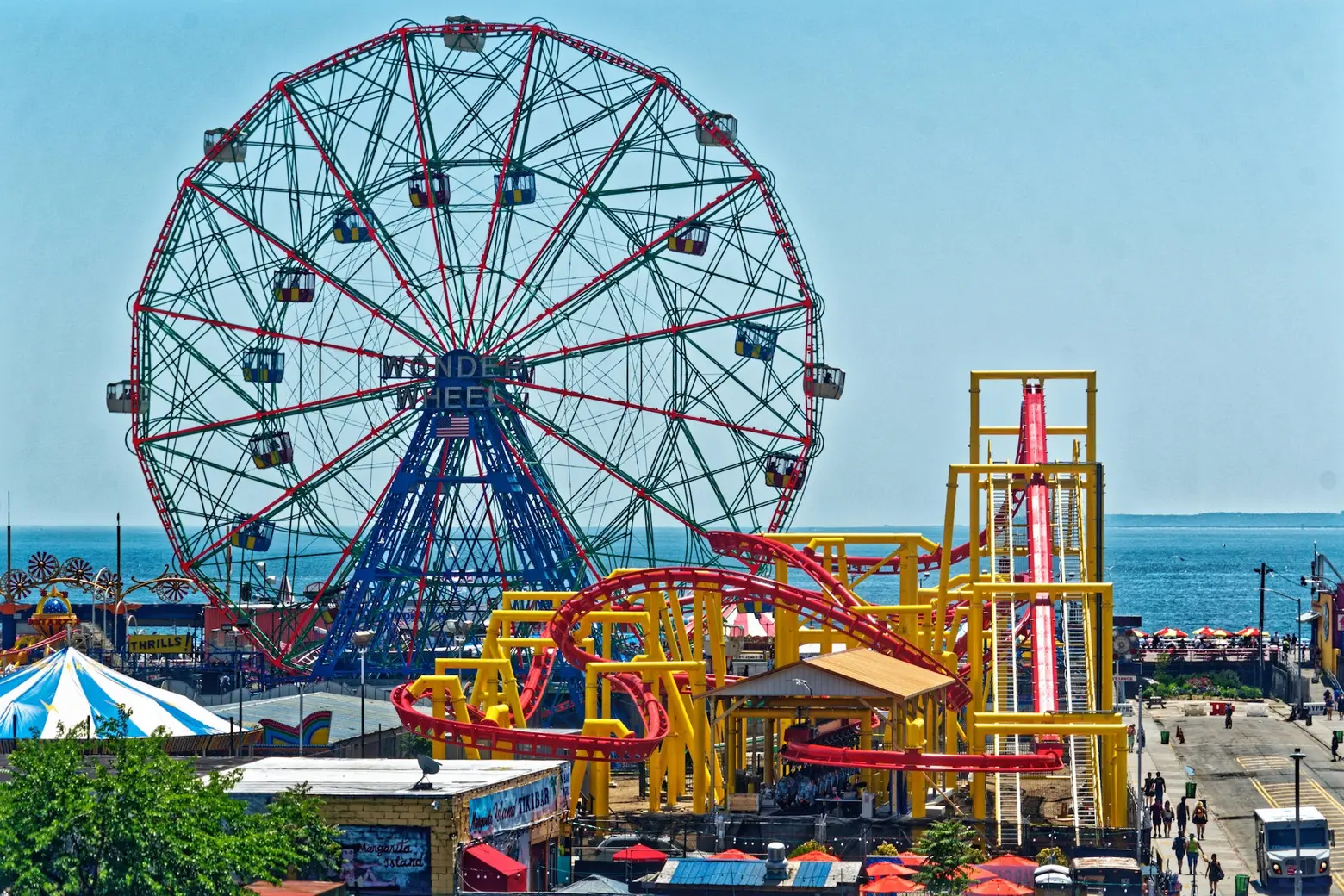 Photo by Jim McDonnell courtesy of Deno's Wonder Wheel Amusement Park
In 1920, in the aftermath of a global pandemic, Coney Island's iconic Wonder Wheel opened. Now, over 100 years later, the Brooklyn amusement park is welcoming another new ride following a difficult year for New Yorkers. The Phoenix roller coaster will officially open at Deno's Wonder Wheel Amusement Park on July 1, just in time for the Fourth of July weekend.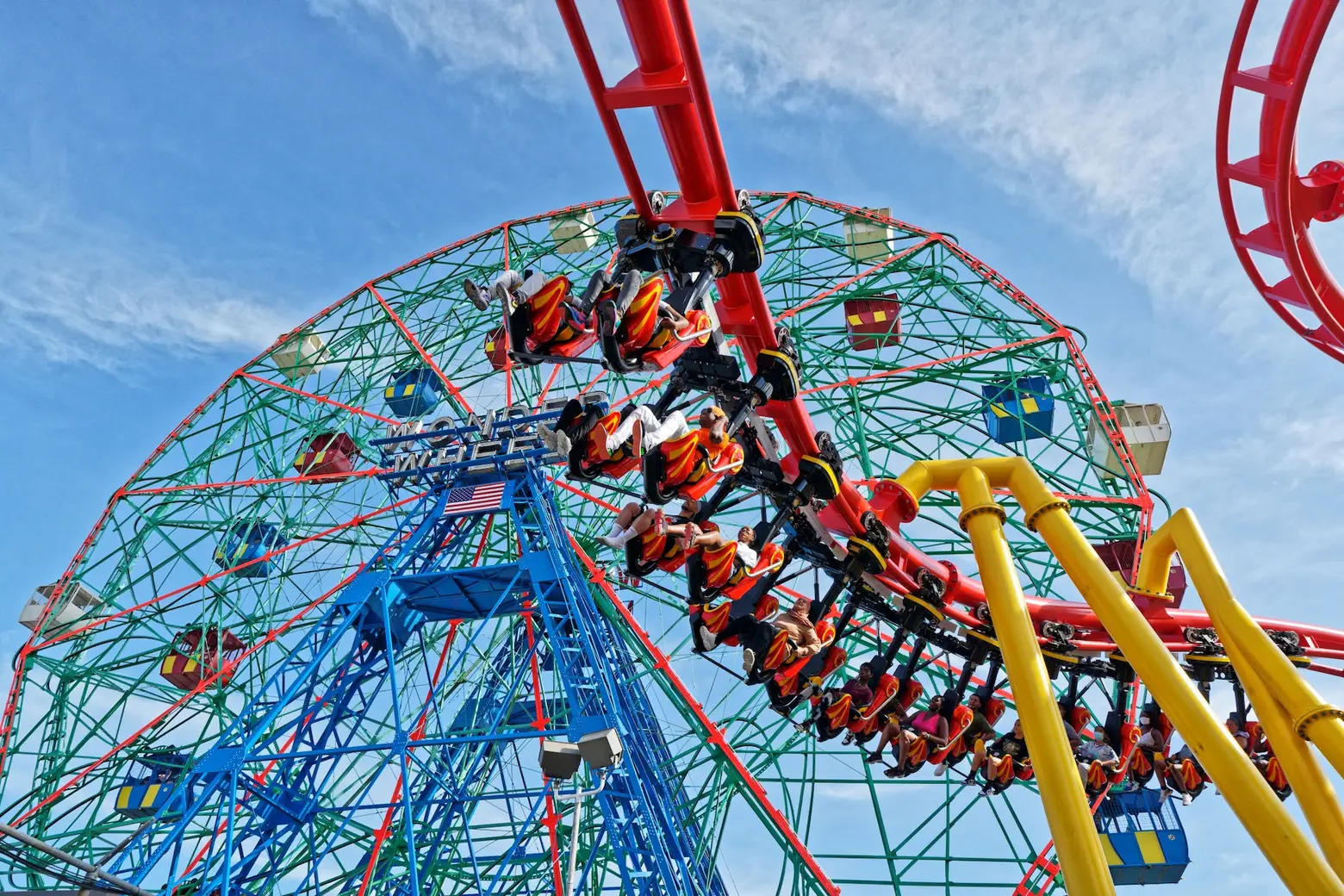 "It is what we do," DJ Vourderis, a third-generation owner of the amusement park, said. "We are an amusement park family committed to providing a safe family-fun place for people of all ages to come together and share moments of joy after a long year where there were more reminders of what divides us than what unites us."
Vourderis added: "The rising and opening of the Phoenix family thrill roller coaster symbolizes that we all have much in common."
Located next to the 101-year-old Wonder Wheel, the Phoenix rises 68 feet tall and travels around loops, dips, and turns, giving riders "the feeling of flying around Deno's Wonder Wheel," according to a press release. Moving at just 34 miles per hour, the suspended, steel roller coaster is perfect for families.
"Nothing can be more appropriate than the Phoenix Roller Coaster rising from the ashes of 2020 and the pandemic after it upended our shores and the world," Alexandra Silversmith, the executive director of the Alliance for Coney Island, said. "The views and thrills on the Pheonix are truly phenomenal and unlike any other ride on Coney Island."
The Phoenix will open on Thursday, July 1 at 10:30 a.m. following a ribbon-cutting ceremony. Free rides on the roller coaster will be offered to the first 100 people who arrive at the amusement park, with souvenirs and "I Rode the Phoenix" t-shirts available.
Deno's Wonder Wheel Amusement Park never opened for its 2020 season because of the coronavirus pandemic. Earlier this year, the state gave outdoor amusement parks the go-ahead to reopen and Deno's opened its doors on April 9. Other exciting events returning to Coney Island in-person this year include the Nathan's Hot Dog Eating Contest, the Steeplechase Spectacular Fourth of July Fireworks Show (and fireworks every Friday), and the Mermaid Parade in September.
RELATED: