Coney Island's Wonder Wheel opens April 9 with advance reservations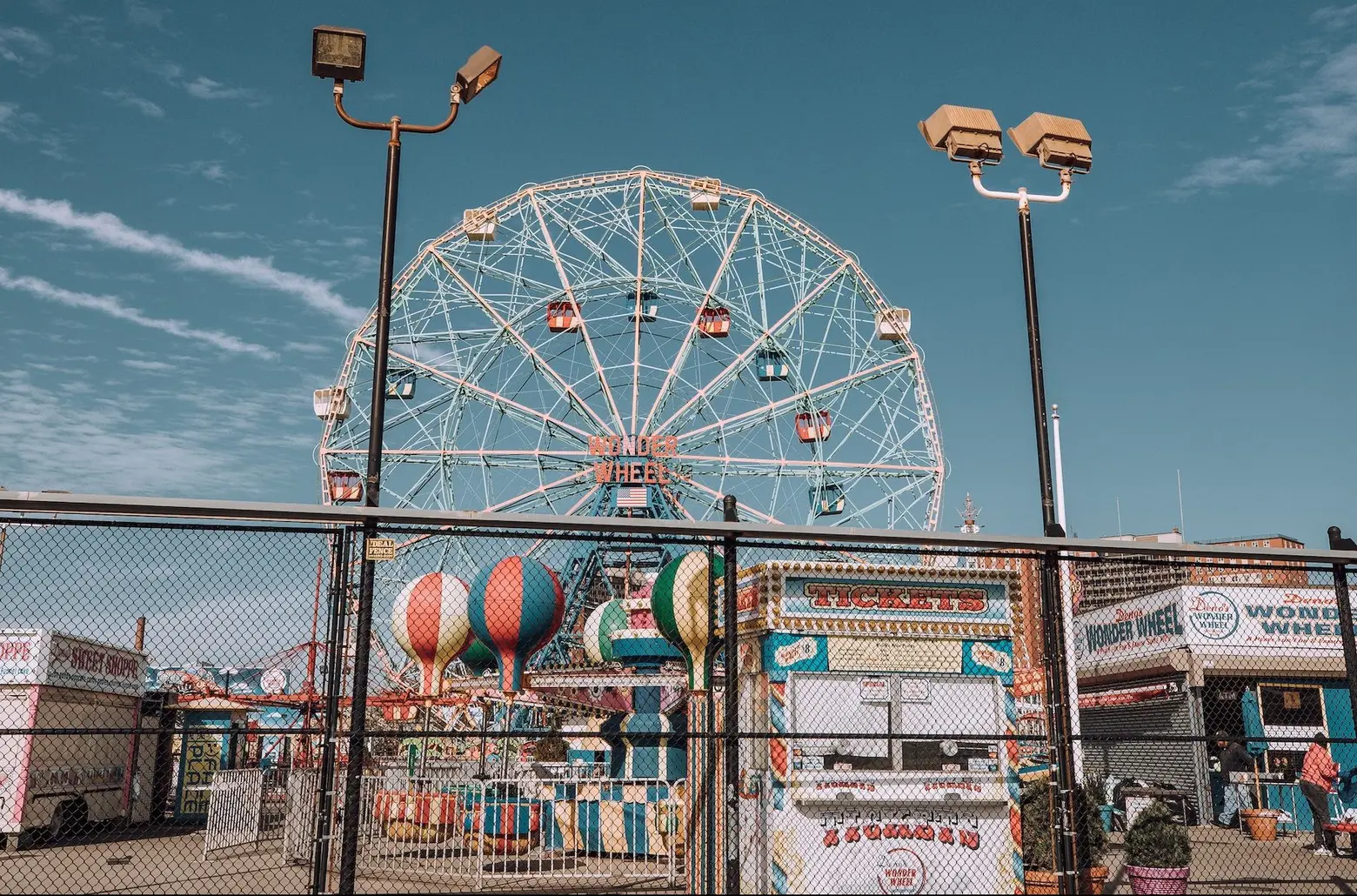 After never being able to reopen last year, Coney Island's Deno's Wonder Wheel Amusement Park will open for the 2021 season on Friday, April 9, the date on which the state said outdoor amusement parks and rides can reopen at 33 percent capacity. For now, the Wonder Wheel will only be open on weekends from 11am to 6pm with advance reservations (there will also be a limited number of standby tickets).
Opening day will include Deno's traditional Blessing of the Rides, where elected officials and locals join the festivities. Co-owner DJ Vourderis told the Brooklyn Paper that he wants the ceremony to honor the city's essential workers. "We would like healthcare workers to be the first ones on the Wonder Wheel," he said.
The season-opening usually occurs on Palm Sunday, but it's been pushed back this year due to state guidelines. A reservation guarantees you entry at a certain time; once inside the park, your visit can be up to two hours.
In terms of Covid protocols, guests will be required to have a health screening, get a temperature check, wear face coverings, and practice social distancing. The amusement park must disinfect high-touch areas throughout the day and have staff enforce compliance.
The reopening news is a boon to Coney Island, a town that has suffered during the pandemic. Amusement parks, even though they're outside, were one of the only establishments unable to reopen at any point during the pandemic.
Last year was Deno's Wonder Wheel's 100th anniversary. Vourderis even wrote a letter to Governor Cuomo explaining that the Wonder Wheel is an open-air gondola ride with 15 feet of separation between cars and is therefore poised for social distancing. "We invite you to visit and we await approval to open so that we may celebrate our 100th year of safe operations," he wrote. The approval never came until this year, though, with the state claiming that the high-volume and high-touch nature of amusement parks made them problematic (bowling alleys and gyms were able to reopen).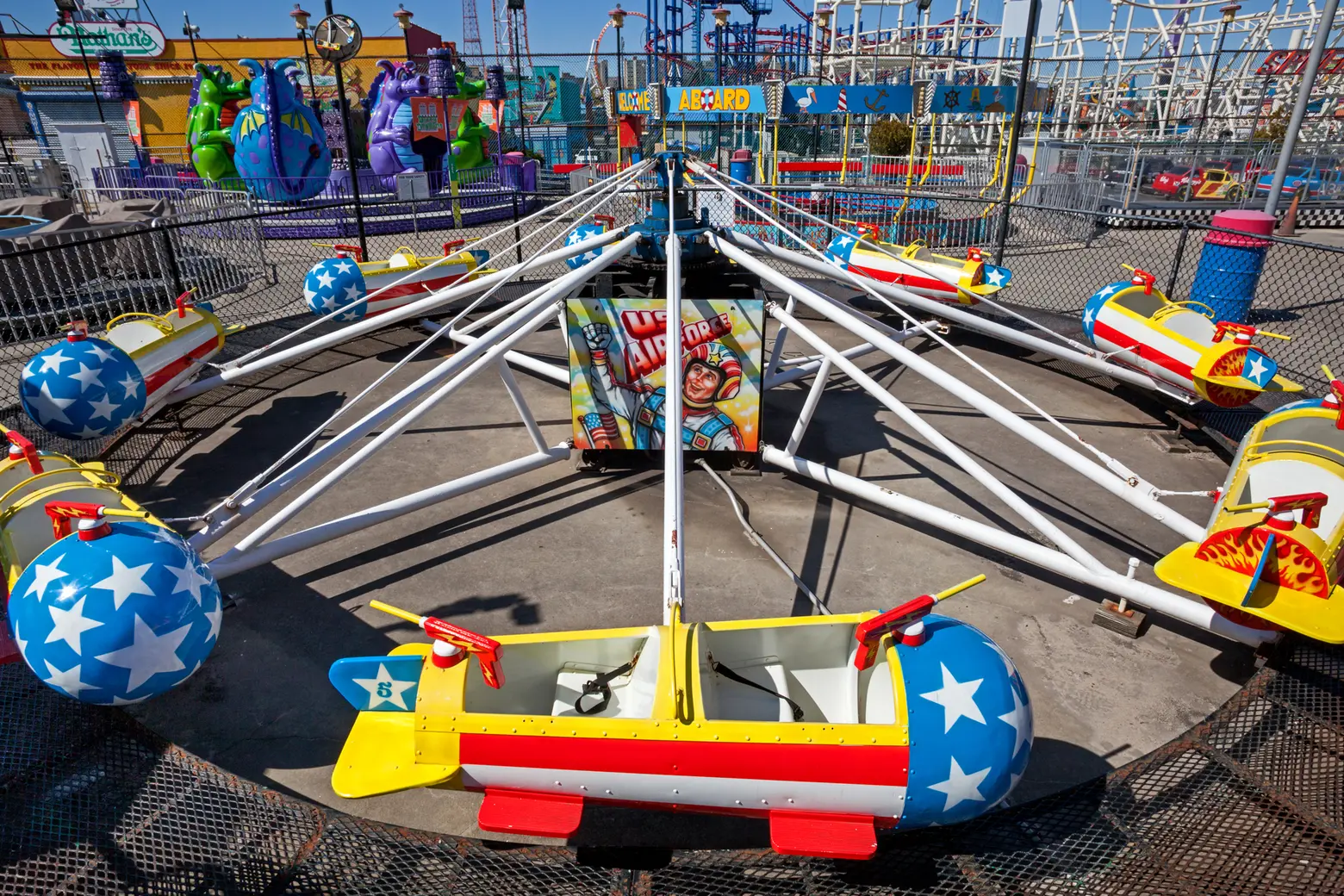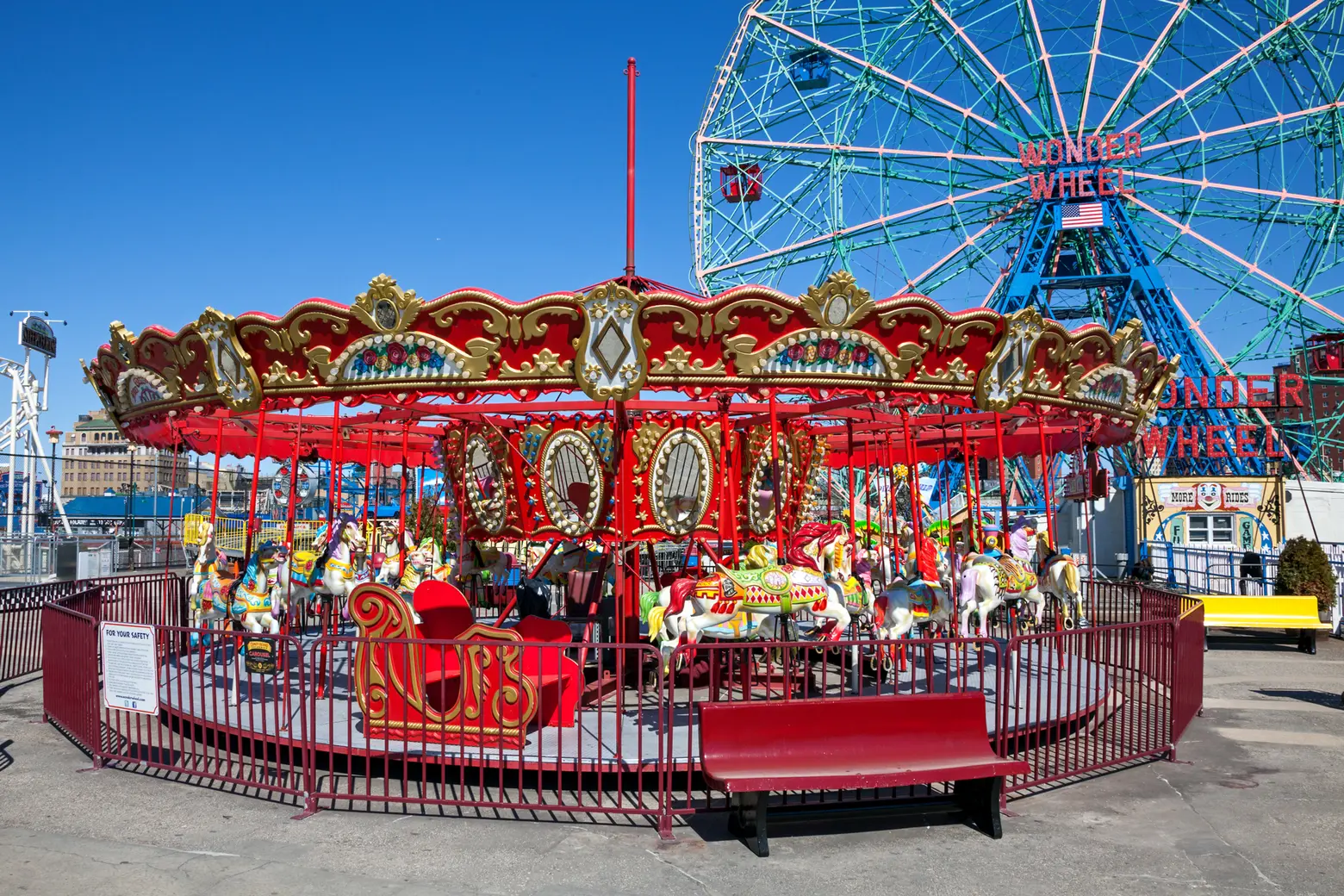 Photos © James and Karla Murray. See more here >>
As for the centennial, Vourderis told the Brooklyn Paper that he and his family, who have operated the Wonder Wheel since 1983, will wait until a later date to fully celebrate. "When it's time to celebrate the 100th anniversary, when things are really under control, we will. Now we really have to be cautious. We know we are still in a global pandemic, and that things are not normal yet, but are happy to give people a chance to enjoy an outdoor space and hopefully remind everyone what it feels like to smile again."
In addition to the landmarked Wonder Wheel, guests will get to enjoy all the other rides, including Spook-A-Rama, Bumper Cars, Thunderbolt, Stop The Zombies, and the soon-to-open new Phoenix rollercoaster.
RELATED: