Coney Island's celebrated Mermaid Parade to be held in person this September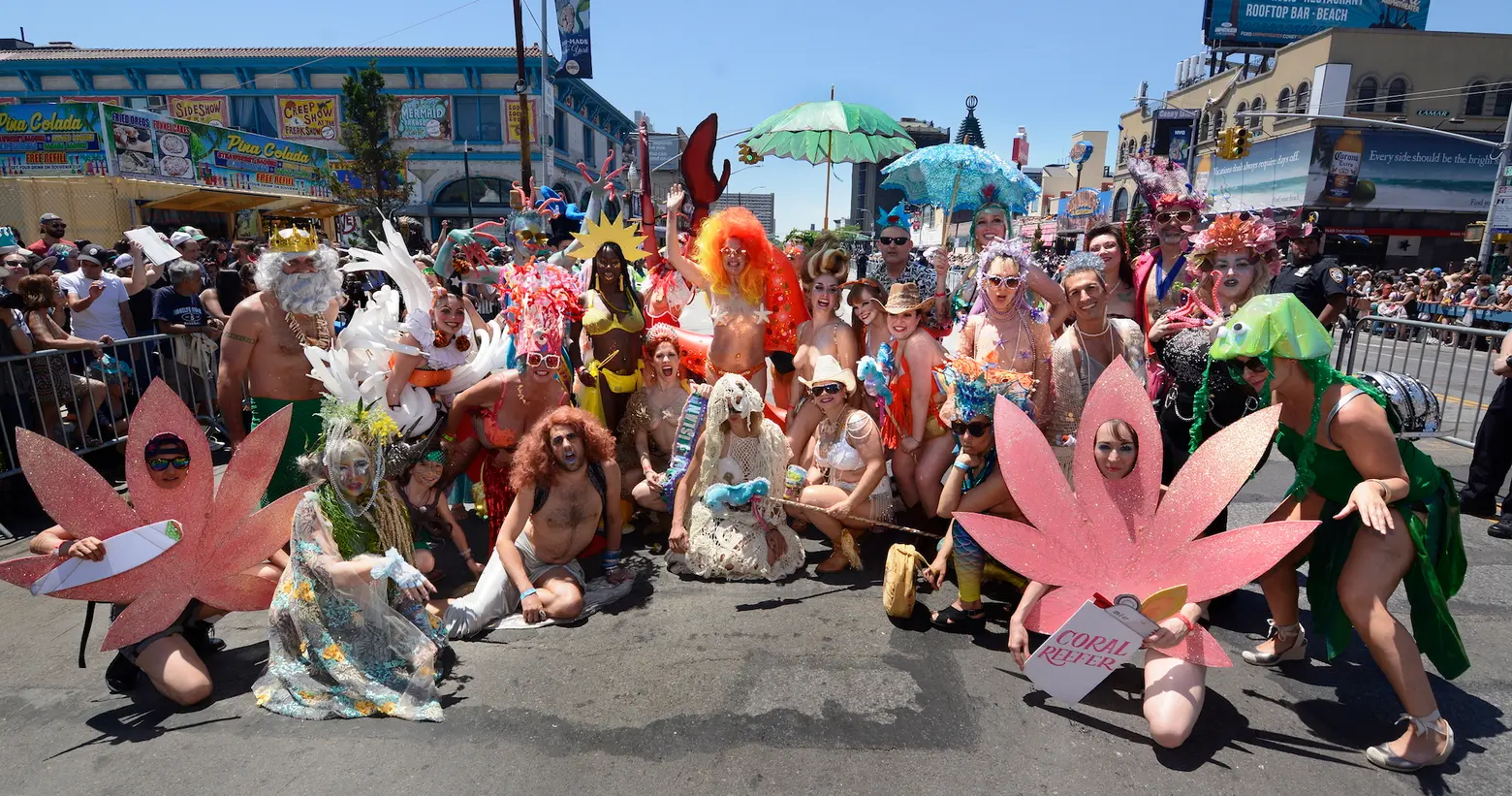 Mermaid Parade 2018; Photo Credit: © Norman Blake
Following a virtual celebration in 2020 due to the pandemic, Coney Island's Mermaid Parade is back for an in-person event this year. Coney Island USA announced this week that the 39th annual parade will take place on September 12, ending, instead of kicking off, New York City's summer season.
Nonprofit Coney Island USA founded the colorful event in 1983 as an ode to Coney Island's Mardi Gras parades that took place in the early 20th century. As the nation's largest art parade, the Mermaid Parade celebrates "ancient mythology and honky-tonk rituals of the seaside," according to the organization.
Thousands of creative New Yorkers gather together to show off their incredible mythical designs and hand-made costumes and celebrate self-expression. Unlike most parades in New York, the parade has no ethnic or religious aims.
Registration for the parade takes place from 10 a.m. to 1 p.m. in the parking lot on West 21st Street and Surf Avenue. Kicking off at 1 p.m., the parade will travel east to West 10th Street, south towards the boardwalk, followed by 17th Street, and ending at Steeplechase Plaza.
Following the parade, Queen Mermaid (Playwright Lynn Nottage) and King Neptune (Emmy winner Tony Gerber) will be led through the Maimonides Park Parking lot to the beach, for the official Beach Ceremony and closing of the ocean for summer swimming season.
According to the nonprofit, the parade will be following all state and federal protocols related to COVID. Additional protocols will be announced closer to the event this September.
Get more details on the parade here.
RELATED: