Coney Island's colorful Mermaid Parade will take place virtually this weekend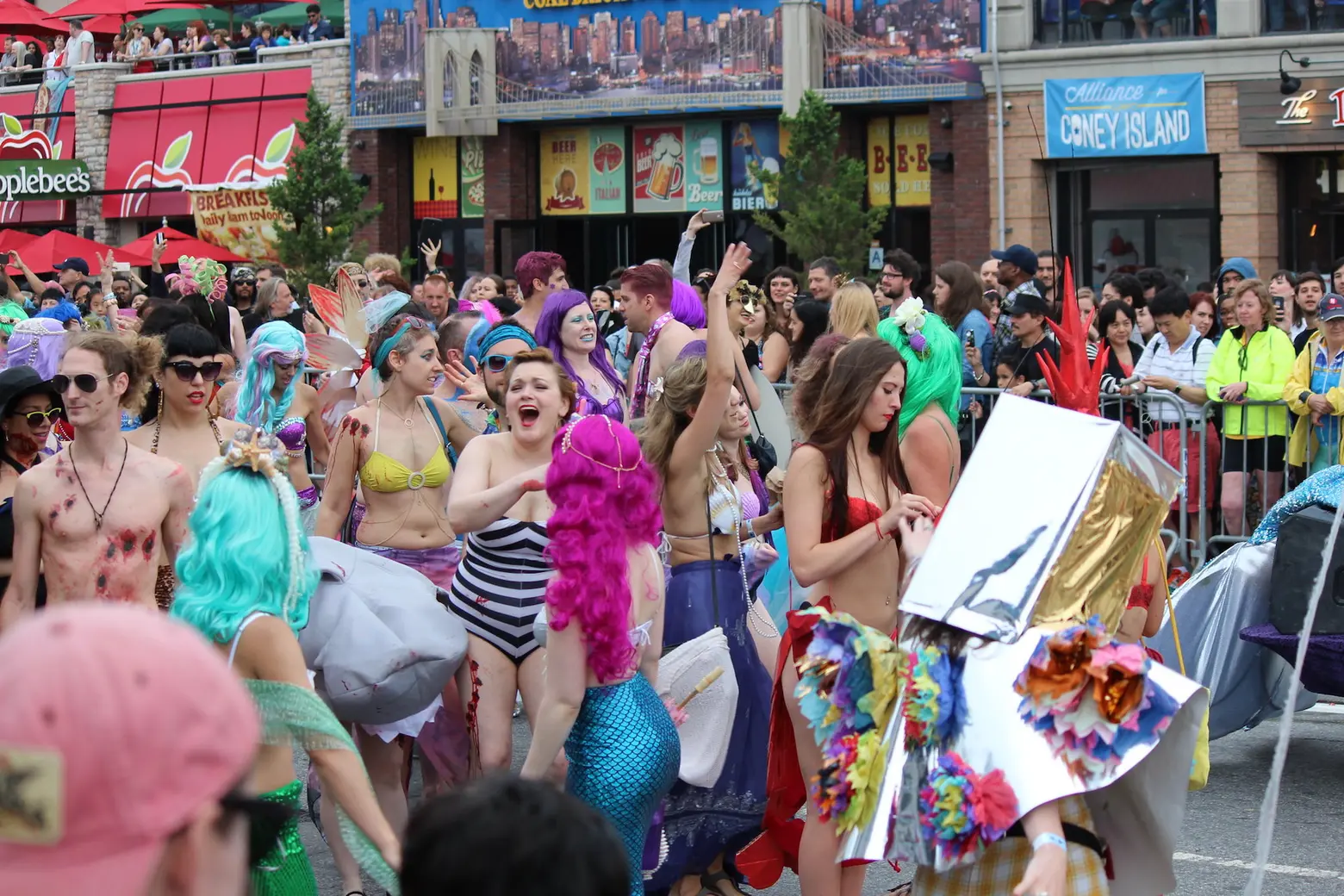 Coney Island's beloved Mermaid Parade returns this weekend with a twist. The annual event will be live-streamed online Saturday, August 29 as a "Tail-a-Thon," a parody of a telethon that will raise real money for charity. Marchers, dancers, and musical groups will be performing live from remote locations and available to view online, starting at 1:30 p.m.
Originally planned for June 20, the Mermaid Parade was postponed because of the coronavirus pandemic. According to event host Coney Island USA, a select group of participants will be invited to perform at a secret location of the Tail-a-Thon in Coney Island, with strict COVID-19 protocols in place.
Some celebrities expected to appear during the event include his year's Queen Mermaid Lynn Nottage, a Pulitzer Prize-winning playwright, Ben Gibbard of Death Cab for Cutie, Arlo Guthrie, folk-rock musician, Jesse Malin, New York singer-songwriter, and others.
"When we started the Parade in 1983 we could never have imagined the events of 2020," Dick Zigun, artistic director of Coney Island USA, said. "But I'm happy to be here to see us adapt to a new reality – and to preserve the essence of the Mermaid Parade despite terrifying challenges. You don't want to miss this show!"
Money raised during the event will be distributed to BRIC, Coney Island Training and Education & Harlem Plus, the Lorraine Hansberry Statue Initiative, Salt and Sea Mission, Urban Neighborhood Services, and WOW Café Theatre.
RELATED: