Community board committee rejects design for proposed Harry Potter store in Flatiron
Rendering of Wizarding World by Studio Superette, courtesy of Manhattan Community Board 5
The landmarks committee of a Manhattan community board this week dismissed the design for a proposed Harry Potter-themed store and exhibit in the Flatiron District. Warner Brothers Entertainment announced plans last September to open Wizarding World at 935 Broadway, a landmarked building constructed in 1861. But the company's proposal to alter the historic structure by adding wand-style flagpoles and a fiberglass dragon was rejected as "inappropriate" by Manhattan Community Board 5's landmarks committee on Tuesday, as the Wall Street Journal first reported.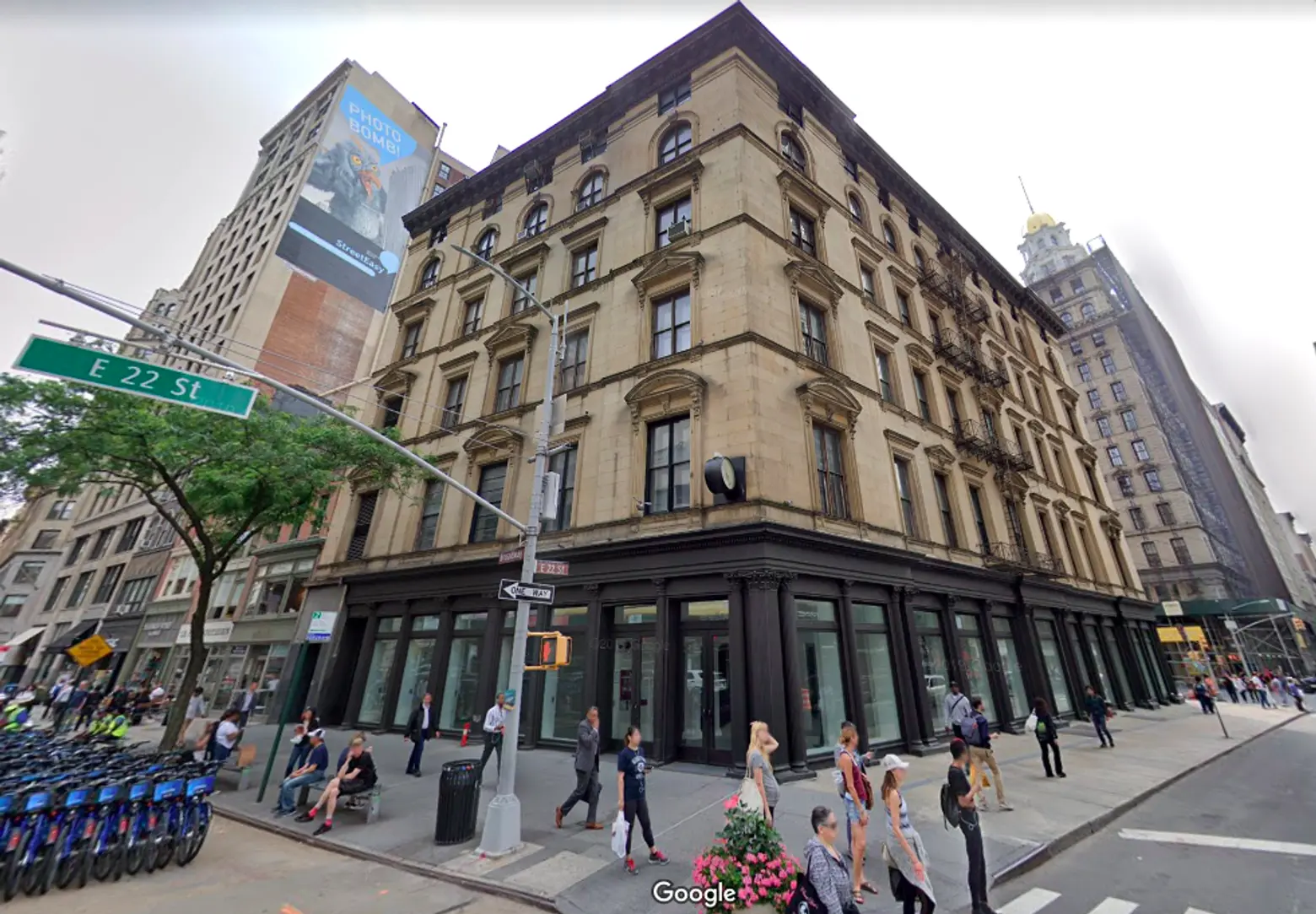 935 Broadway; Map data © 2020 Google
The experiential concept will measure 20,000 square feet and offer items for sale and food and beverages. As Crain's reported in September, the store may be similar to a London studio tour of the series called "The Making of Harry Potter," but details are sparse as of now.
Known as the Mortimer Building, 935 Broadway was designated a landmarked by the Landmarks Preservation Commission in 1989 for being one of the "earliest buildings in the district constructed solely for commercial use" despite the slowdown of development during the middle of the 19th century, according to its designation report.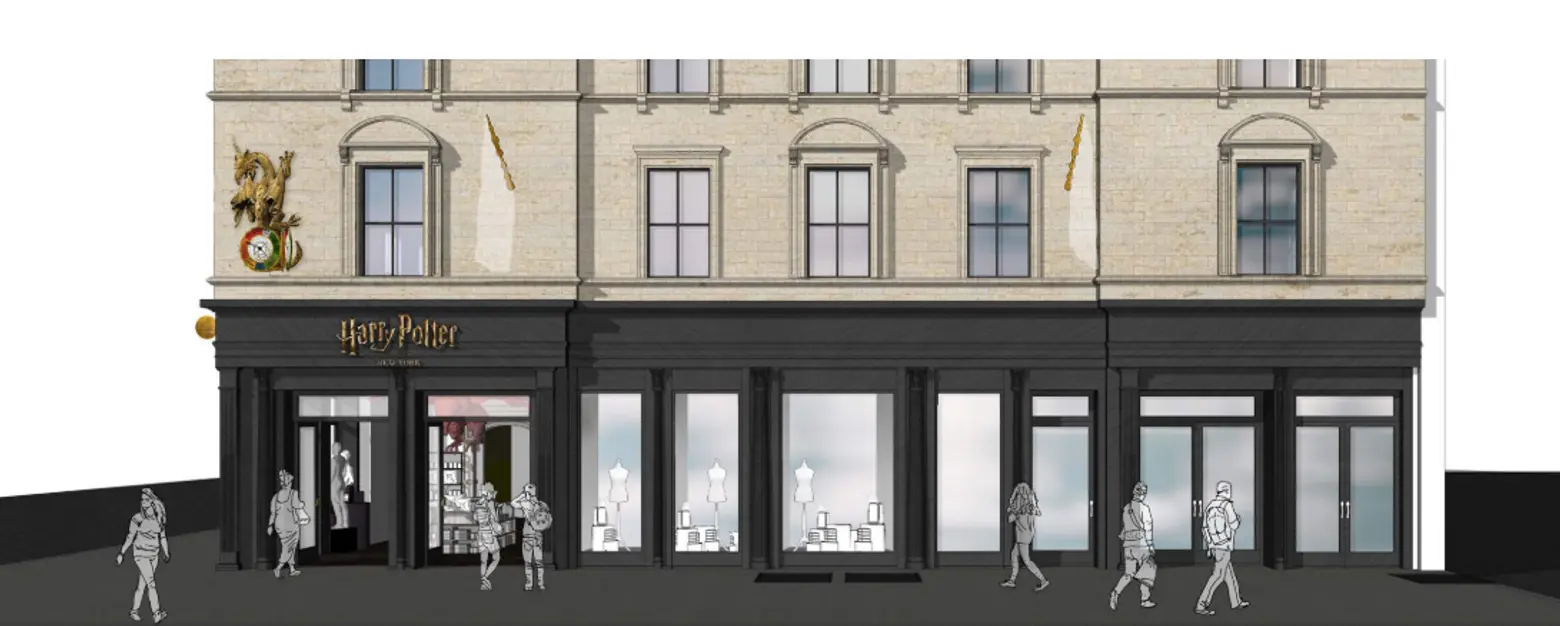 Renderings of Wizarding World by Studio Superette, courtesy of Manhattan Community Board 5
On behalf of Warner Bros., design firm Studio Superette presented to CB5 on Tuesday the planned changes to the building's exterior, which must be ultimately approved by the Landmarks Preservation Commission. The proposal calls for wand-style flagpoles made of brass and a gold dragon made of fiberglass that would be attached to the existing clock attachment. A new clock based on the size of the existing one would be added and feature an antique brass finish.
The committee voted unanimously to recommend denying the proposed exterior changes. The full Community Board 5 will vote on the design next week before headed to the LPC later this month.
"Flagpoles are a big no-no," Layla Law-Gisiko, chair of the landmarks committee, told the WSJ. "If Harry Potter can put a dragon, then Nike can put a shoe, then the bakery down the block could put a croissant, and then where do you stop?"
[Via WSJ]
RELATED: