Plans filed to replace historic Greenwich Village houses with a 244-foot luxury tower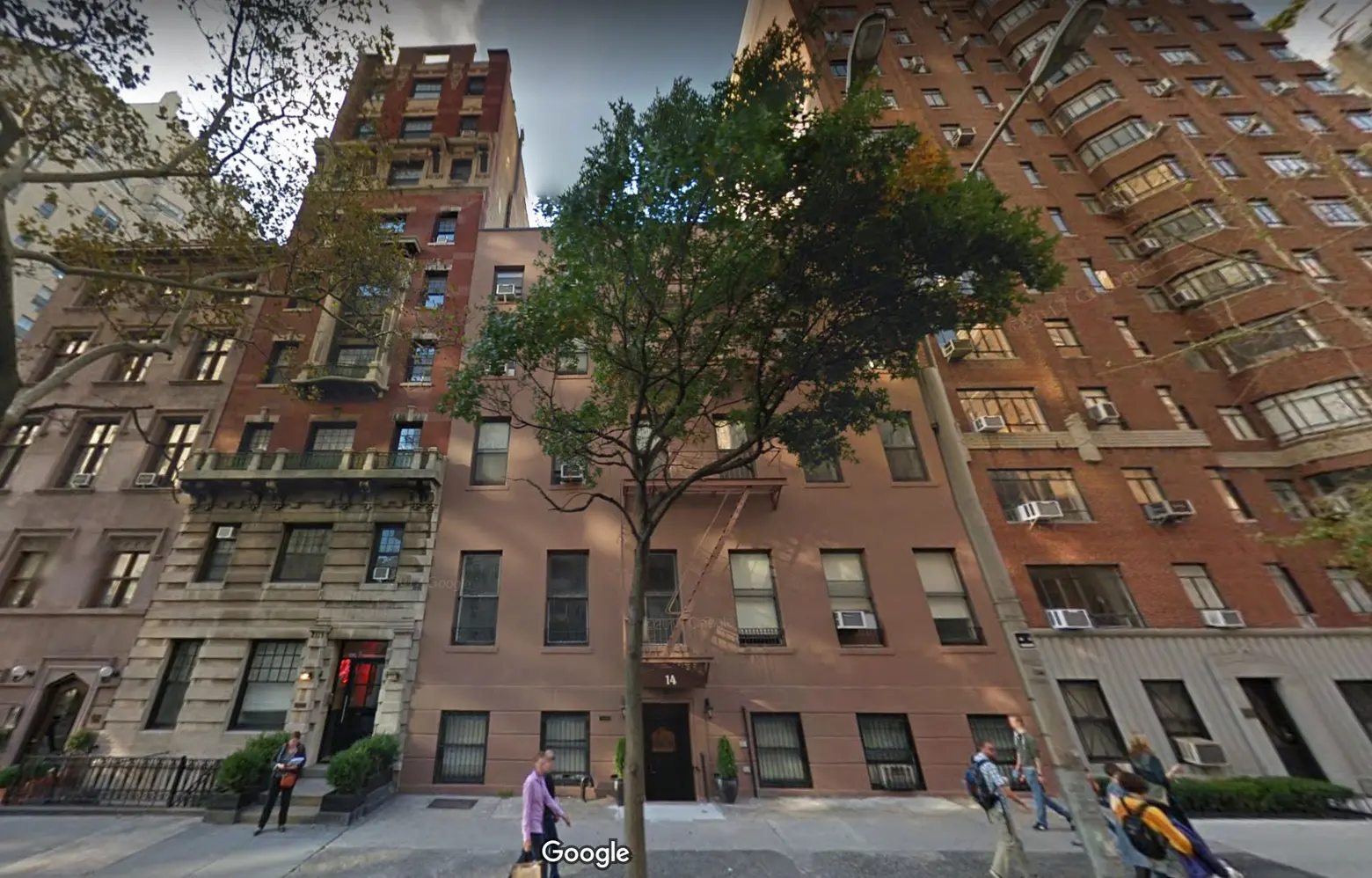 Developer Madison Equities filed plans on Thursday to demolish two five-story buildings at 14-16 Fifth Avenue in favor of a 21-story, 244-foot luxury apartment tower. According to The Real Deal, Madison Equities bought the property with City Urban Realty in 2015 for $27.5 million and at the time cited plans to renovate the existing apartments. The buildings currently contain 20 units of "relatively affordable housing" while the proposed new building would comprise 18 "super-luxury" units. The Gothic Revival townhouses date back to 1848 and are landmarked within the Greenwich Village Historic District so the plans can only proceed with approval from the Landmarks Preservation Commission.
In a letter addressed to the LPC, local non-profit Village Preservation outlined the significance of the 170-year-old structures, which were built by one of New York's great early builders, Henry Brevoort. The buildings were once considered among New York's most exclusive addresses and were home to artist Bret Harte, inventor and founder of the Singer Sewing Machine Company Isaac Merritt Singer, prominent Civil War general Daniel Sickles, railroad tycoon George R. Blanchard, Academy Award-winning Actress and Singer Celeste Holmes, a French baroness, and others.
"We are committed to making the building contextually appropriate with the surrounding neighborhood," Madison Equities co-founder Josh Zegen said in a statement. According to NYC Open Data, the average heights of the buildings along Fifth Avenue in the Greenwich Village Historic District is 140 feet and only 70 feet along the block in question.
"Madison Equities' plan to destroy this historic building with twenty affordable housing units to replace it with eighteen super-luxury condos that will tower over the entire neighborhood is an insult to Greenwich Village and New York City," said Village Preservation Executive Director Andrew Berman. "The application for a tower of these proportions in a historic district is unprecedented; the request to demolish a landmarked historic building is entirely unjustified, and the plan to replace rare affordable housing units with a smaller number of super-luxury ones that will likely only serve as third or fourth homes to international jet-setters is deeply troubling," he continued.
The permits list Hill West Architects as the architect of record. The next step of the process will be public hearings with the local Community Board and LPC. No dates have been set yet, but they are expected to take place in the new year.
RELATED: