Combine the Joys of an Adult Coloring Book With the Convenience of a Notebook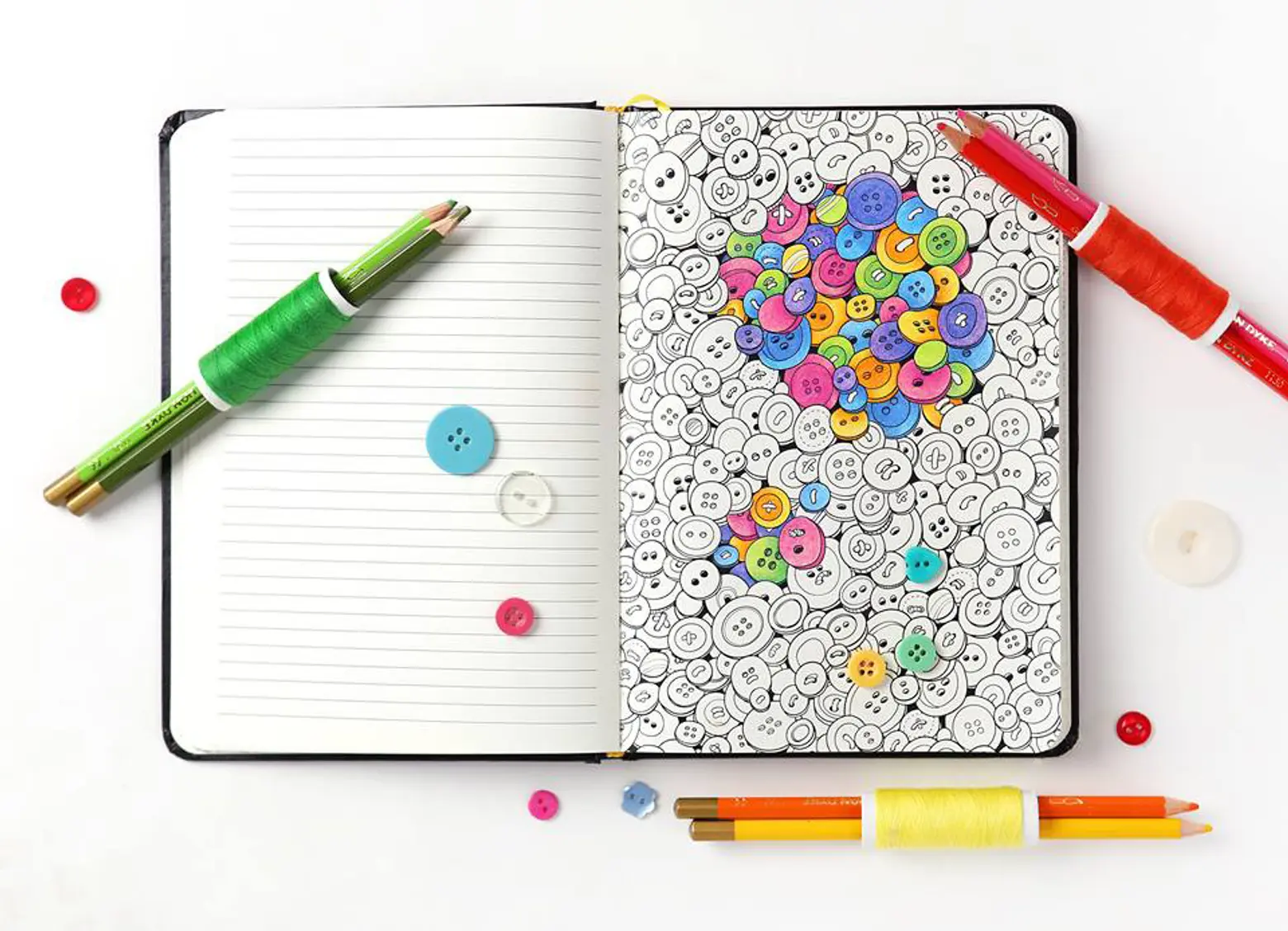 As adults, most of our time is spent at work, and it seems unfair that we're no longer given the opportunity to delve into our creative side as often as when we were children. However the trend of adult coloring books it helping to right this injustice, and new to its roster of titles is the "Coloring Notebook." This clever take combines all of the joys of a coloring book with the convenience of a compact notebook.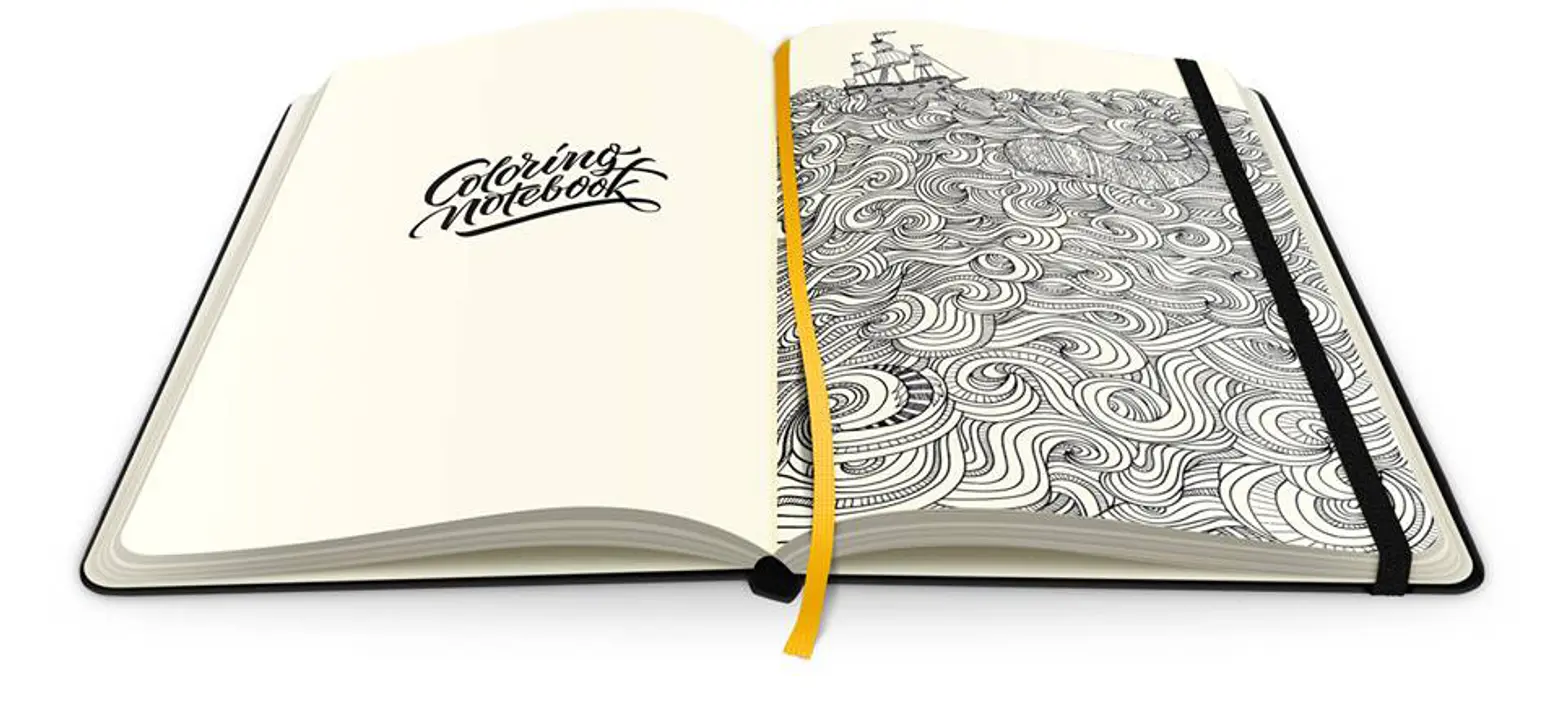 Adult coloring books claim to stimulate creativity while also relieving stress, but they are often bulky and inconvenient to carry around. Faced with the decision of having to either leave his coloring book at home or travel without a creative outlet, creator Nick pulled individual pages from one of his favorite coloring books and stuck them into the pages of a notebook. With his hybrid book in hand he was constantly asked by friends where he got it, and if they could get one of their own—thus the coloring notebook was born.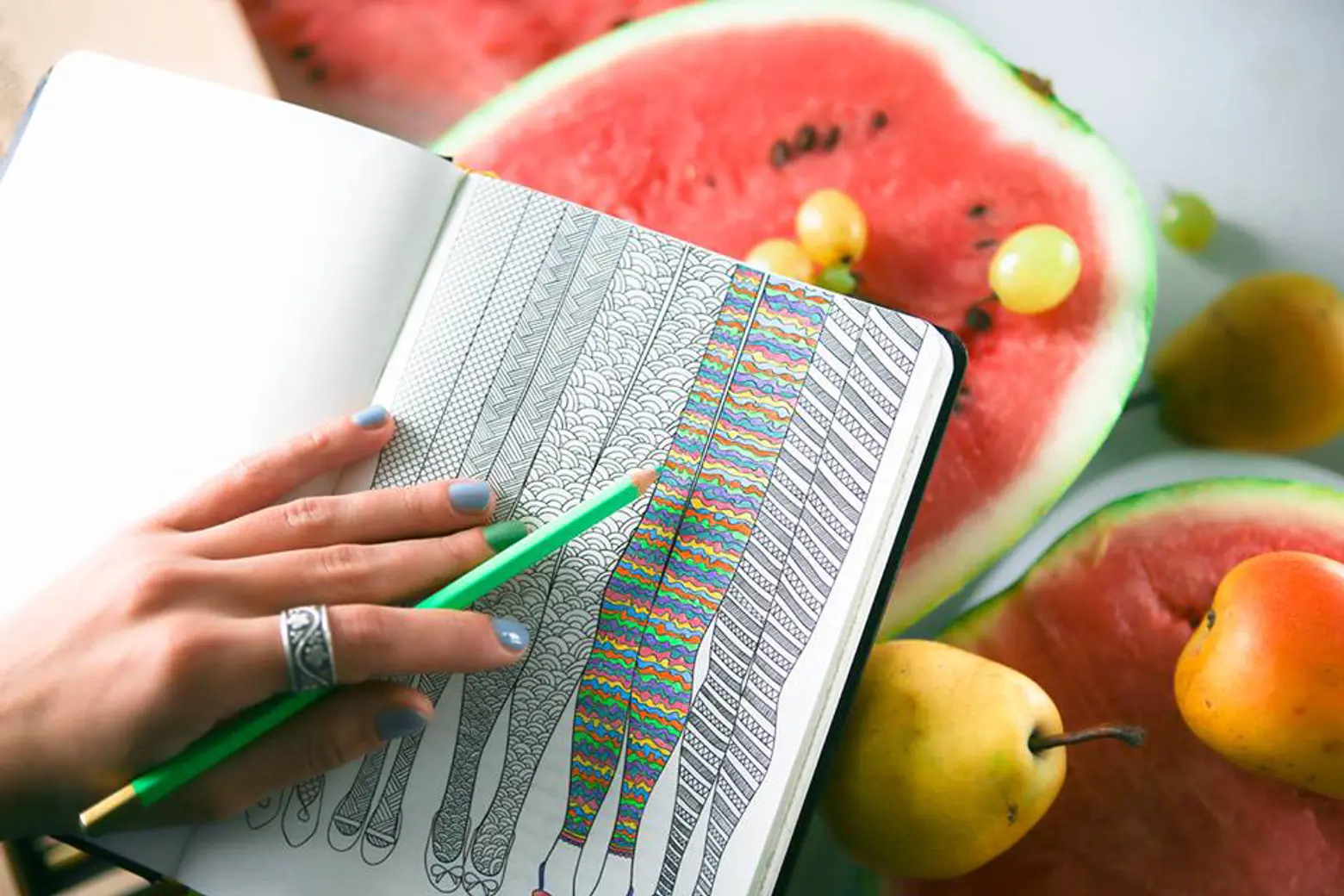 The Coloring Notebook is 5.83 x 8.27 inches and features a Moleskine-like hardcover and acid-free paper. Included in the book are 50 pages of original black and white outline drawings produced by graphic designers from around the world. The whimsical illustrations range from graceful animals, birds and flowers to cool geometric patterns.
You can pre-order a Coloring Notebook here for $20!
RELATED: