Camp Rockaway Raises $50K to Make the Queens Beachside 'Glamping' Retreat a Reality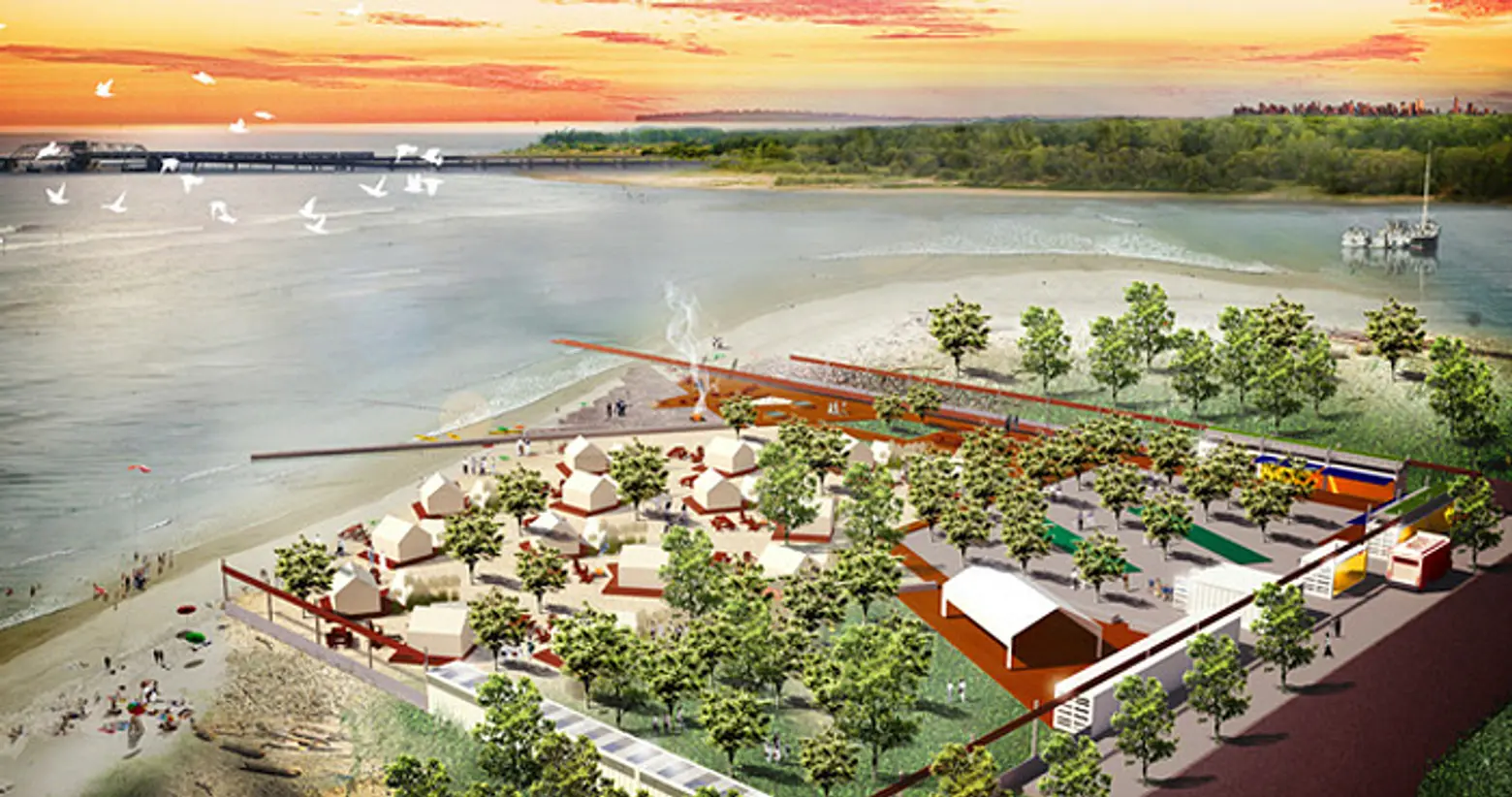 Those who laughed at Kent Johnson's plan to bring a "glamping" site to the Far Rockaway can now eat a slice of humble pie. It looks like the designer has raised enough funds via Kickstarter to make the "luxurious" campsite a reality. Johnson targeted $50,000, and just a mere five hours ago managed to exceed his goal by $789.
Johnson's plan for the luxury campgrounds includes creating a full-service space with Safari-style canvas tents raised on platforms, accommodated with queen-size beds and other amenities. The idea was inspired by the area's past, which back in the early 1900s was a hotspot for beachgoers looking for an inexpensive escape from the city.
Johnson has already poured some of his own cash into developing the project, including researching and designing the tents. The money raised in this campaign will be used to fund permits and other construction documents.
Come this time next year, if all goes as planned, we could be yelling "To Camp Rockaway!" at our friends.
[Via DNA Info]