Bjarke Ingels to design WeWork's new 'capitalist kibbutz' entrepreneurial elementary school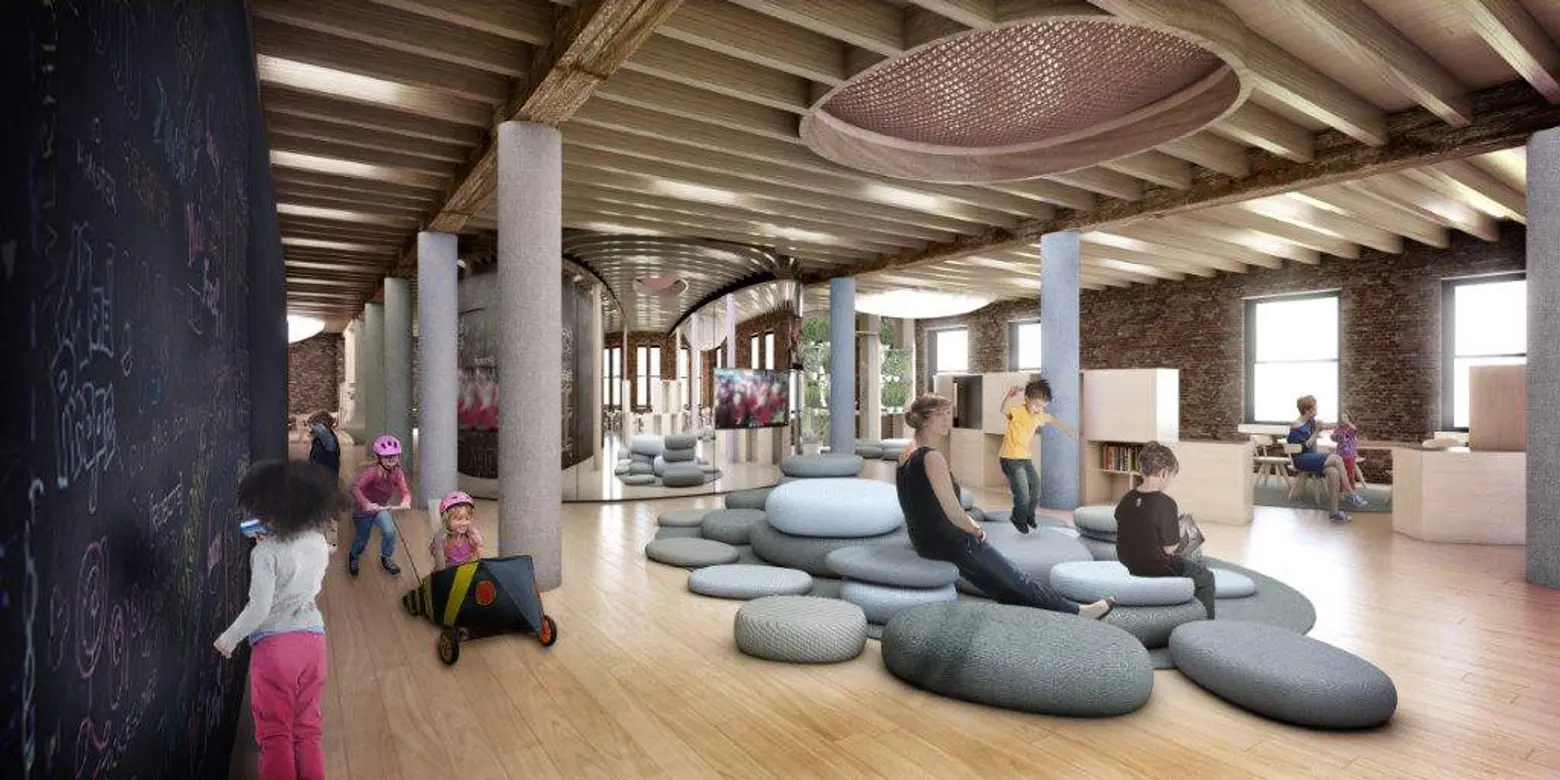 Rendering of the planned school by Bjarke Ingels Group (BIG). Source: WeWork via Bloomberg.
Fast-growing coworking brand WeWork has been in the news recently for the company's rapid expansion into everything from "co-living" to wellness, including a planned move into the former Lord & Taylor department store Fifth avenue flagship building, which will become the company's new HQ. Now, Bloomberg reports that the $20 billon startup, which boasts offices in 57 international cities, has plans to launch a private elementary school for "conscious entrepreneurship"called WeGrow in a New York City WeWork location next year. The company has even tapped Danish architect du jour Bjarke Ingels' firm BIG to design the first WeWork school, which will likely be within the aforementioned new Fifth Avenue headquarters.
Rendering by Bjarke Ingels Group (BIG). Source: WeWork via Bloomberg.
According to WeWork founders Adam and Rebekah Neumann, a pilot program is already in progress with seven students, including one of the founders' own youngsters. In the program, five- to eight-year-olds spend a day per week at the 60-acre Linden Farm in Pound Ridge, NY, which the Neumanns purchased last year for $15 million, and the rest of the week in a Manhattan classroom where they get lessons in business from WeWork employees–and the company's entrepreneurial clients. "It's a very hands-on approach to learning" says Neumann. The students will, however, be required to meet all of the state's benchmarks for basic subjects such as math and reading.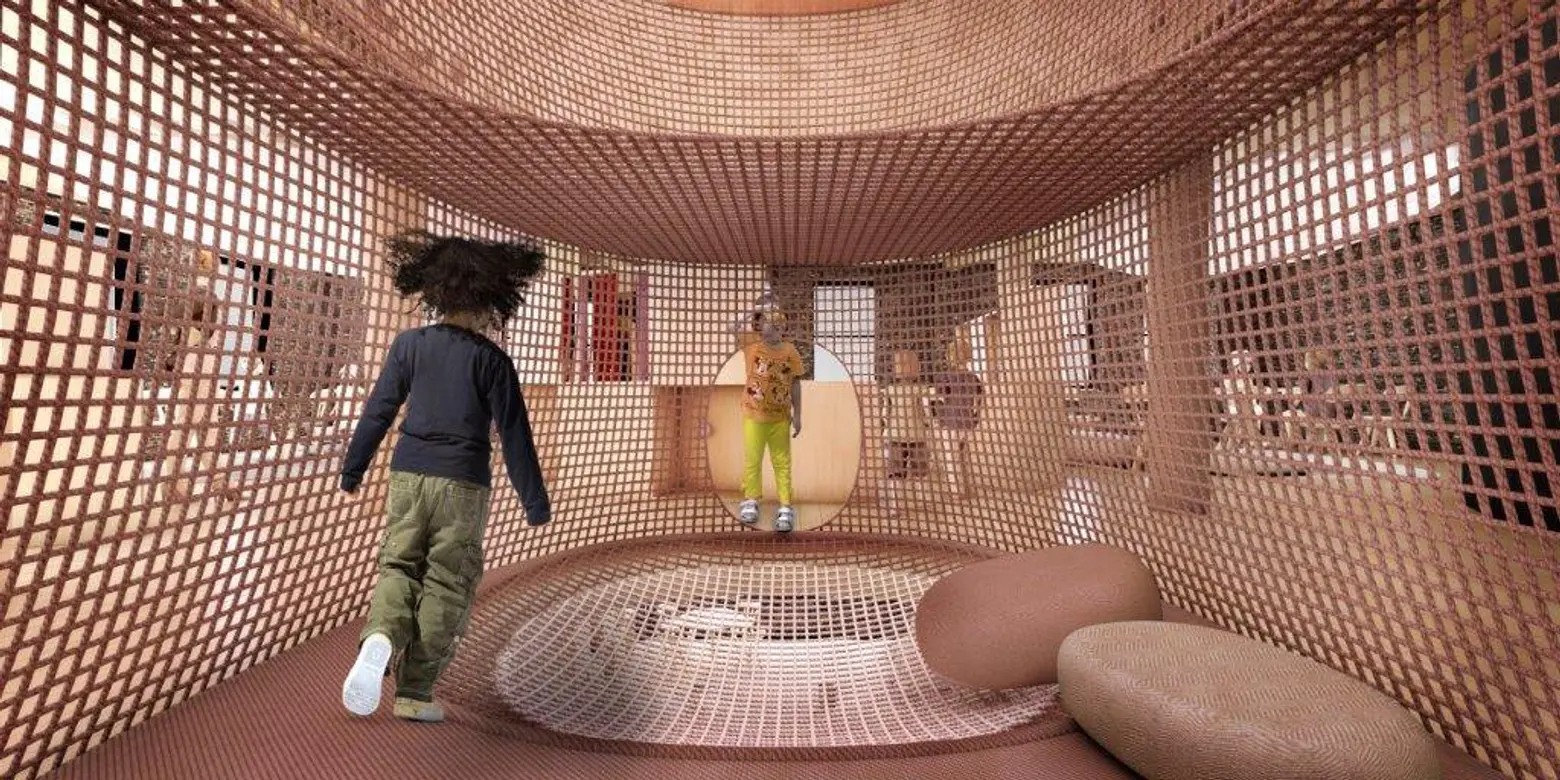 Rendering by Bjarke Ingels Group (BIG). Source: WeWork via Bloomberg.
"In my book, there's no reason why children in elementary schools can't be launching their own businesses," Rebekah Neumann told Bloomberg in an interview. 38-year-old CEO Adam Neumann, a former officer in the Israeli Navy, sees of a kind of entrepreneurial utopia–a "capitalist kibbutz," in his words, referring to the company's estimated 150,000 customers as the WeGeneration. Co-founder and chief brand officer Rebekah launched the education pilot in September with guidance from Lois Weisswasser, a former principal of the city's high-performing P.S. 41.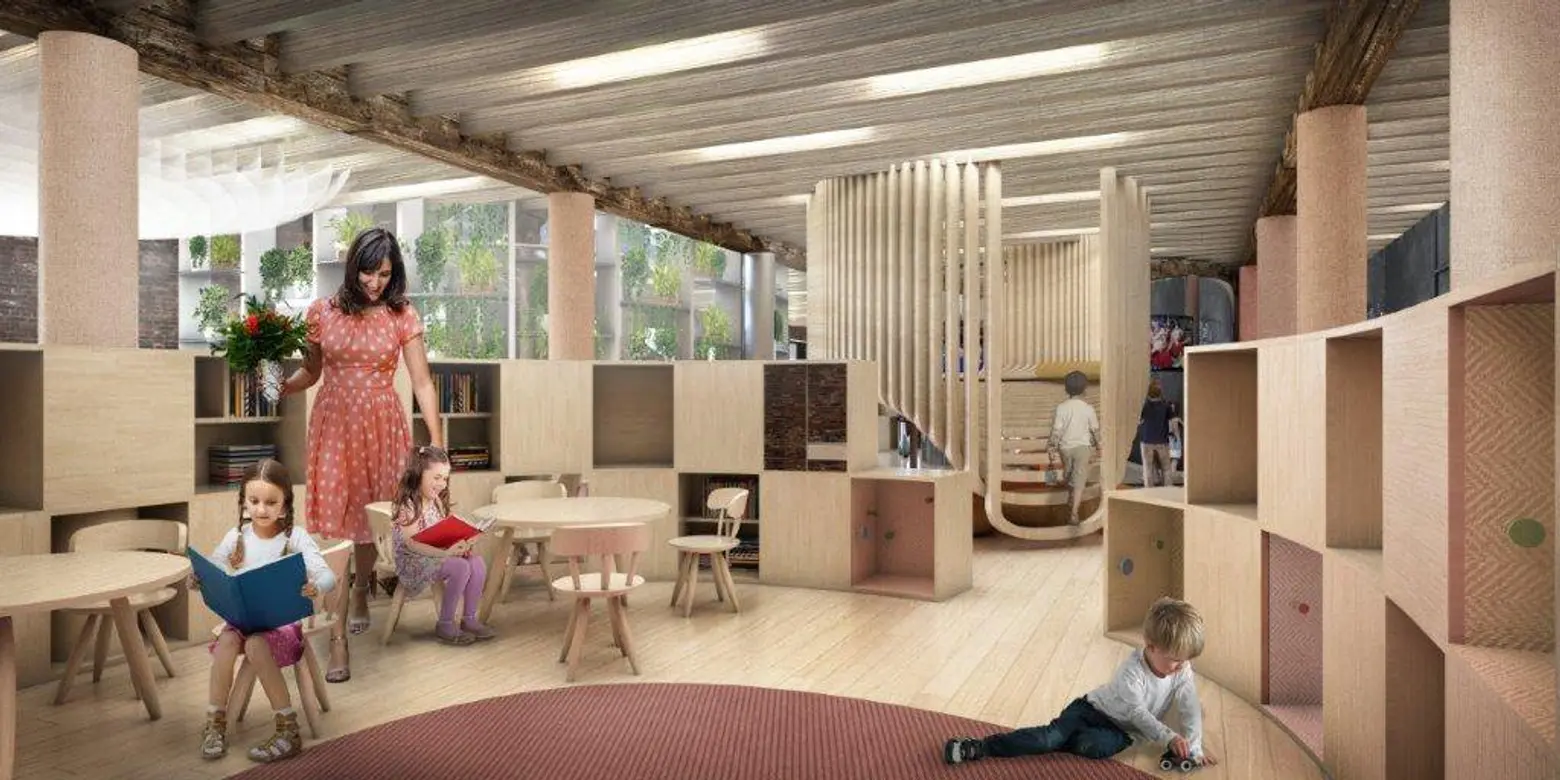 Rendering by Bjarke Ingels Group (BIG). Source: WeWork via Bloomberg.
FastCompany points out that WeGrow joins the growing "micro school" ranks, referring to schools that offer a take on the Montessori program for students of mixed ages in a shared space. Neumann sees the significant role WeWork itself would have in the program as the ingredient that sets it apart from other alternative education programs.

Bjarke Ingels Group LEGO house. Source: BIG.
For his part, Ingels cites his work on the Lego House in Denmark as relevant experience for the WeGrow project. Of the first WeGrow designs, the architect says, "What we've tried to do is undo the compartmentalization that you often find in a school environment."
[Via FastCompany; via Bloomberg]
RELATED: