Developer proposes floating glass restaurant for Hudson River's Glenwood Power Plant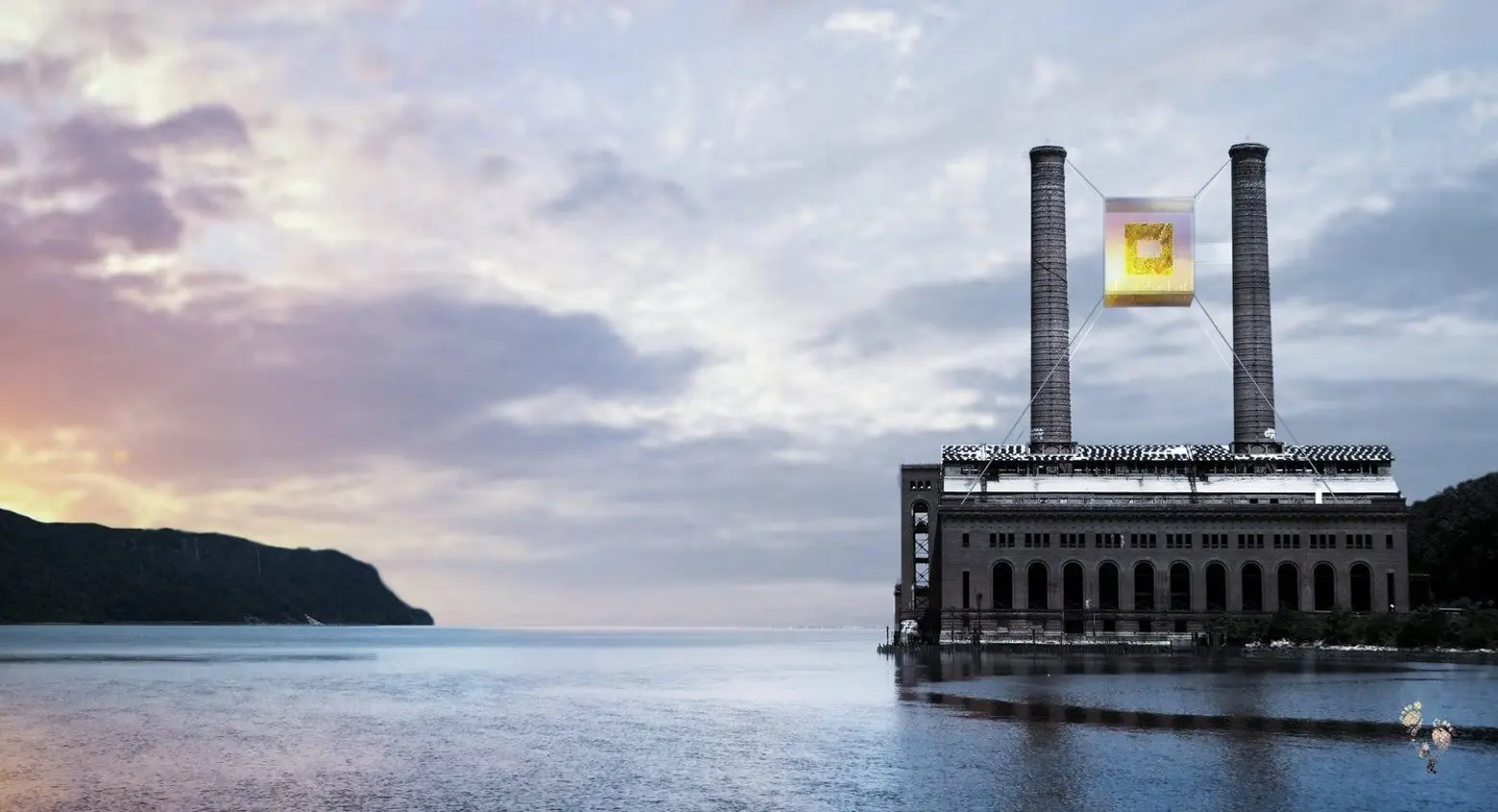 Glenwood Power Plant was built in 1906 in Yonkers atop of 6,000 piles in the Hudson River for the electrification of the New York Central Railroad from Grand Central. After sitting vacant since the 1960s, the complex began a new incarnation in 2013 when developer Lela Goren embarked on a project to transform it into The Plant, a one million+ square foot conference, event, retreat, and performance venue, preserving its Romanesque Revival architecture and cultural history.
Another local developer, however, has a vision of their own–to suspend a glass cube from Glenwood's two smoke stacks and have it function as a floating restaurant. First shared by ArchDaily, the conceptual plan from Big Foot Developers "aims to blend architecture and nature while having a minimal impact on the view of the site."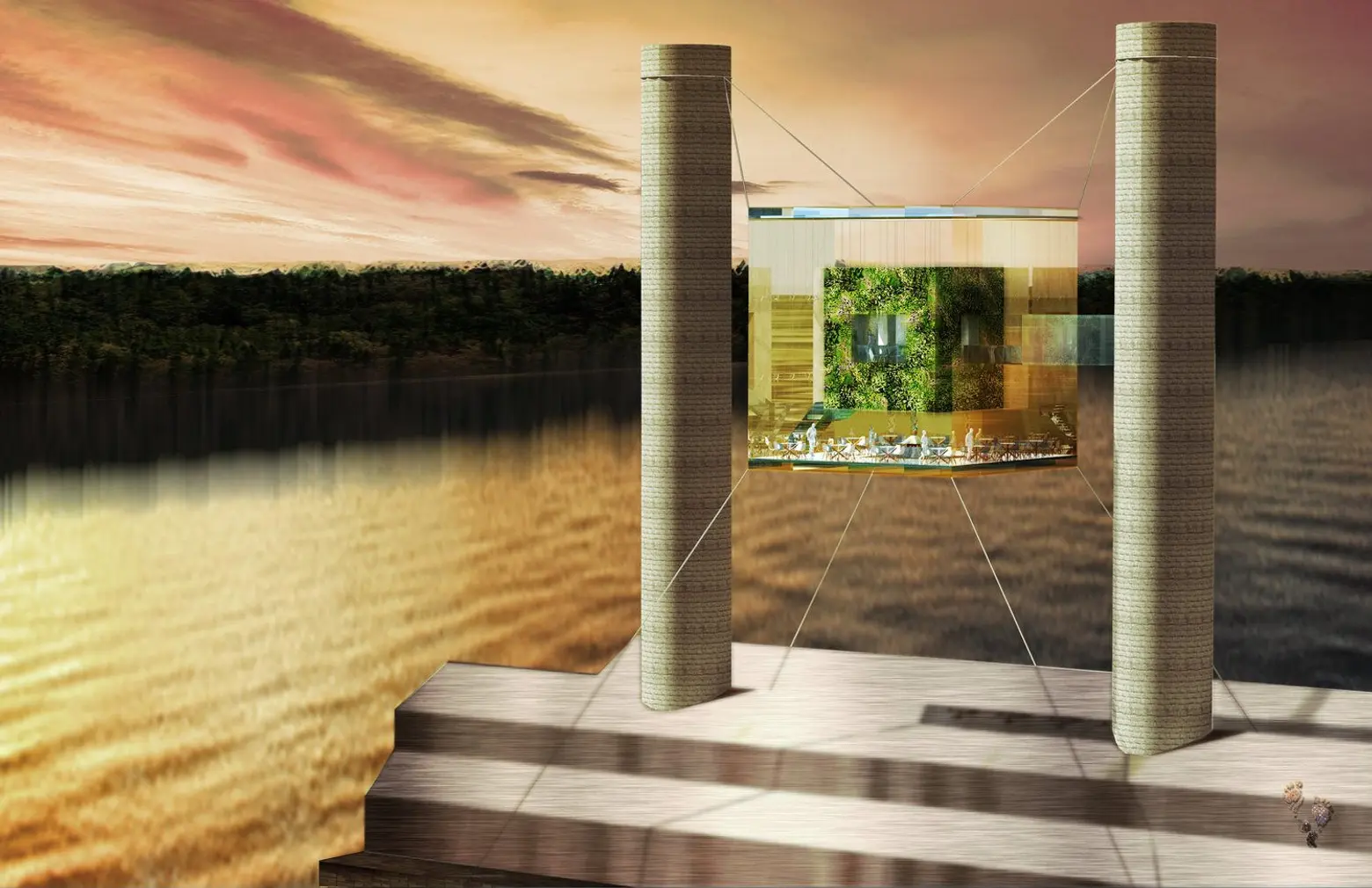 The 44-foot-long, 48-foot-heigh cube's floors, walls, and ceiling would all be constructed of glass, and it would be suspended by steel tension cables.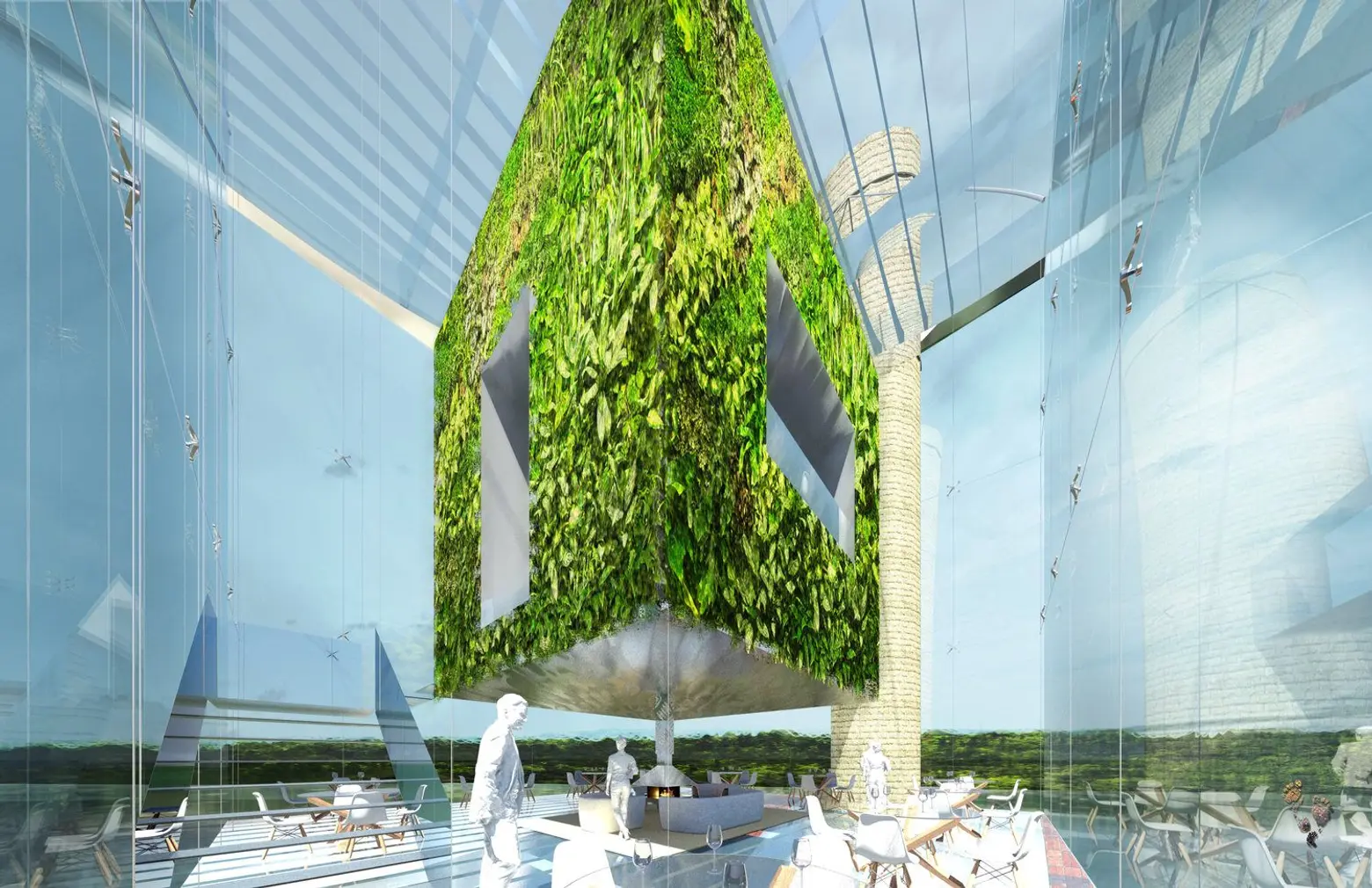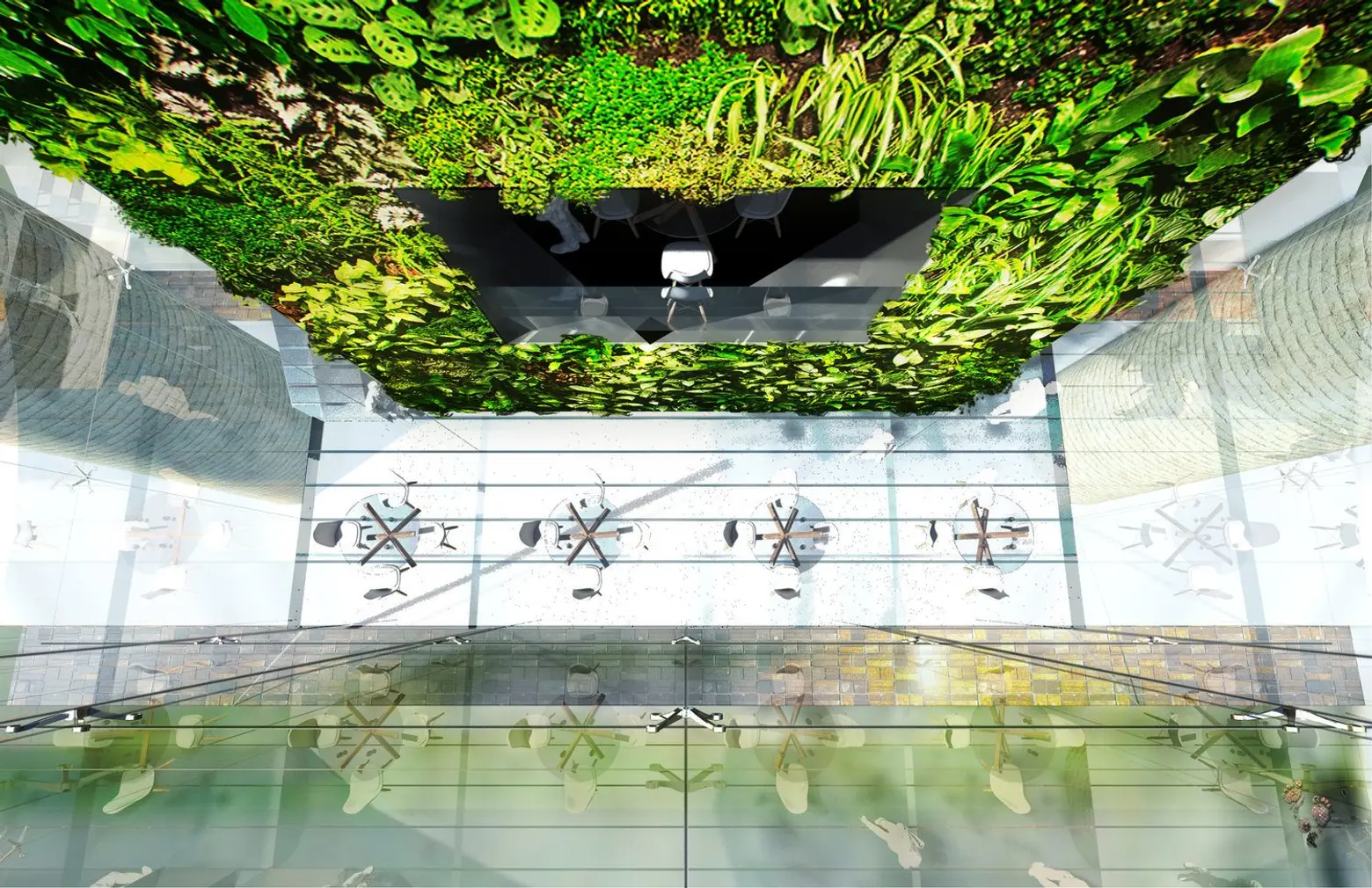 Another cube holding the kitchen is suspended within the primary cube, and it would be camouflaged in greenery.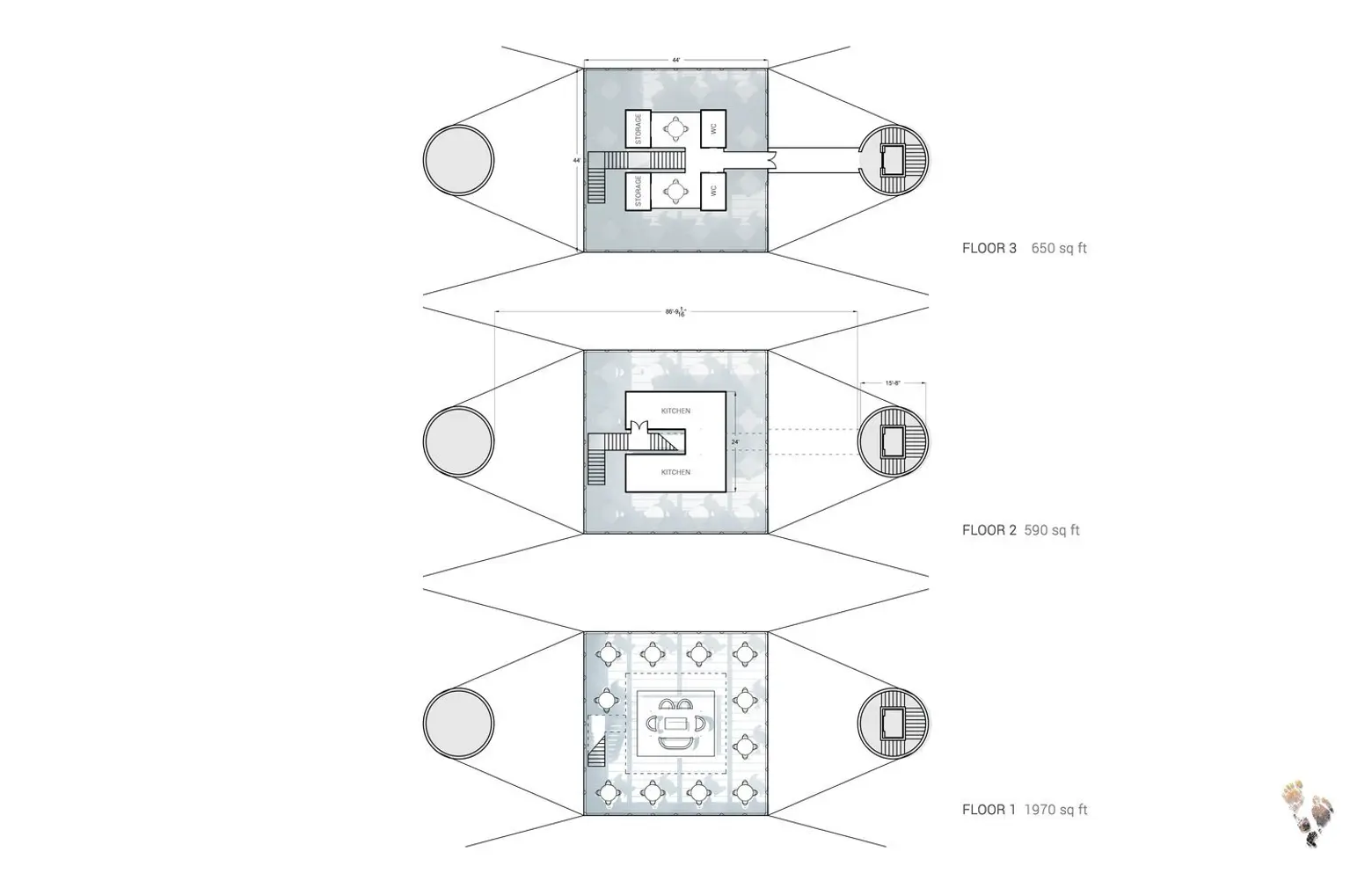 The main level would hold 11, four-person tables, and the third level would house restrooms, storage, and two private tables.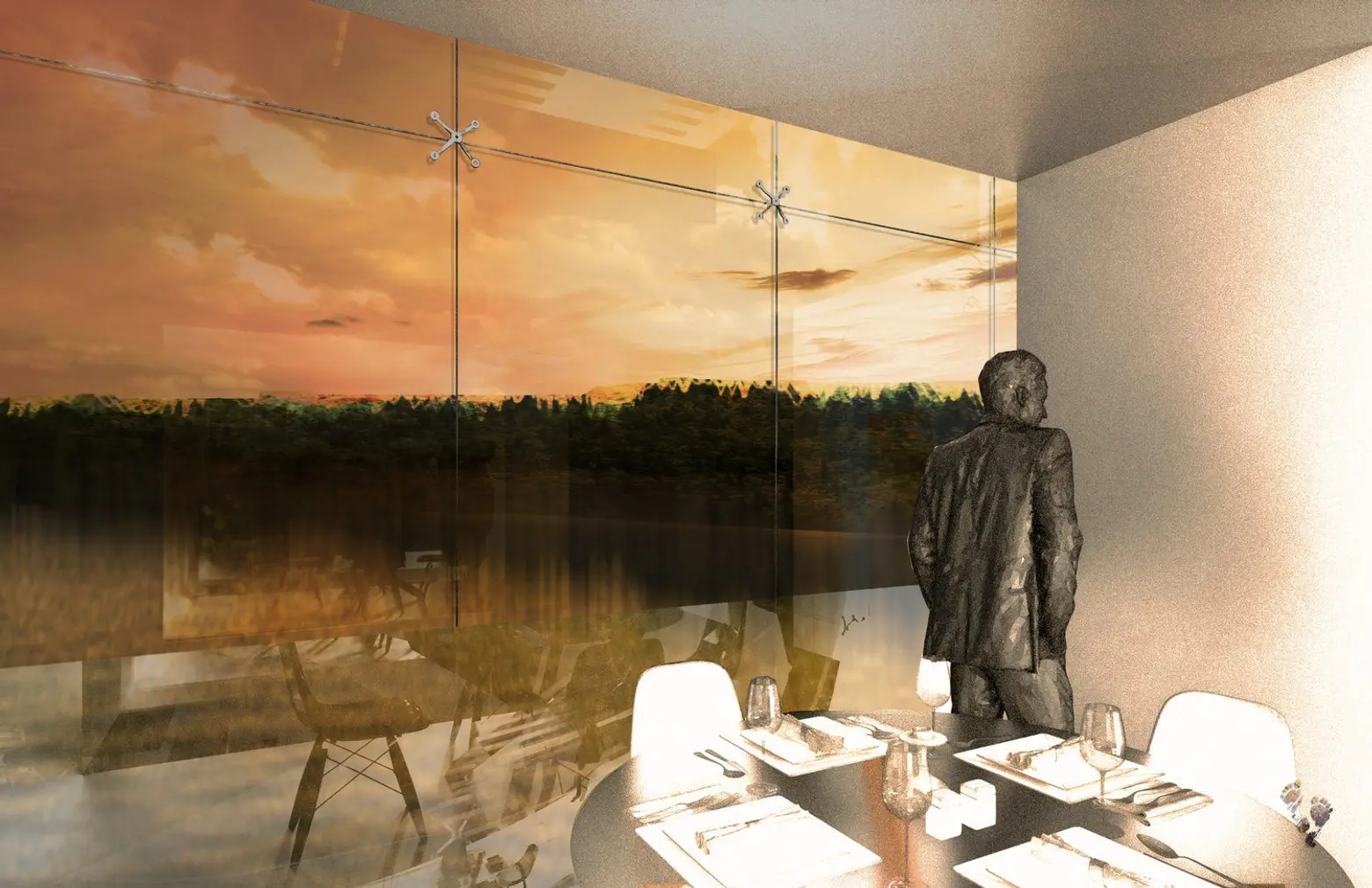 Christelle Calderon De Stefano, associate architect at Bigfoot, explained to Inhabitat: "People would get up to the restaurant through one of the smoke stacks and a glass bridge. There will be an elevator as well as emergency stairs introduced inside one of the smokestacks, which will give access to an enclosed glass bridge which leads you to the entry of the restaurant."
As previously noted, the proposal is merely conceptual at this point, but it sure would make for an exquisite dining experience.
[Via ArchDaily]
RELATED:
All images via Big Foot Developers